How to Make a Concrete Lamp
Aren't you bored of the same old store brought home decor?
Everyone winds up having the same stuff plus there's no way you'll be owning something unique and original. So why not build something unique yourself! 
Without waiting anymore, let's see how you can make a concrete lamp at home that is not very difficult to build, yet gives an industrial and modern vibe to your home. 
Here's what you need to get started:
1. Some bowls 
2. A hot glue gun 
3. An electrical cord 
4. A small glass jar 
5. Quikrete 5000, Quikrete countertop mix or any other cement mix 
Quikrete 5000 is readily available and low-cost that will work well for any casting project. 
This concrete lamp will be made simply out of two concrete bowls, trace the outline of the jar in the bottom of the bowl and trace a ring of hot glue right around the mark. Don't forget to make an extra line of hot glue this is going to make the channel that will allow the cord to go into the lamp. Now, firmly press the jar in the glue.
Next, you need to mix some concrete and spoon it carefully into the bowl. Tap the bowl a few times to get the air bubbles out.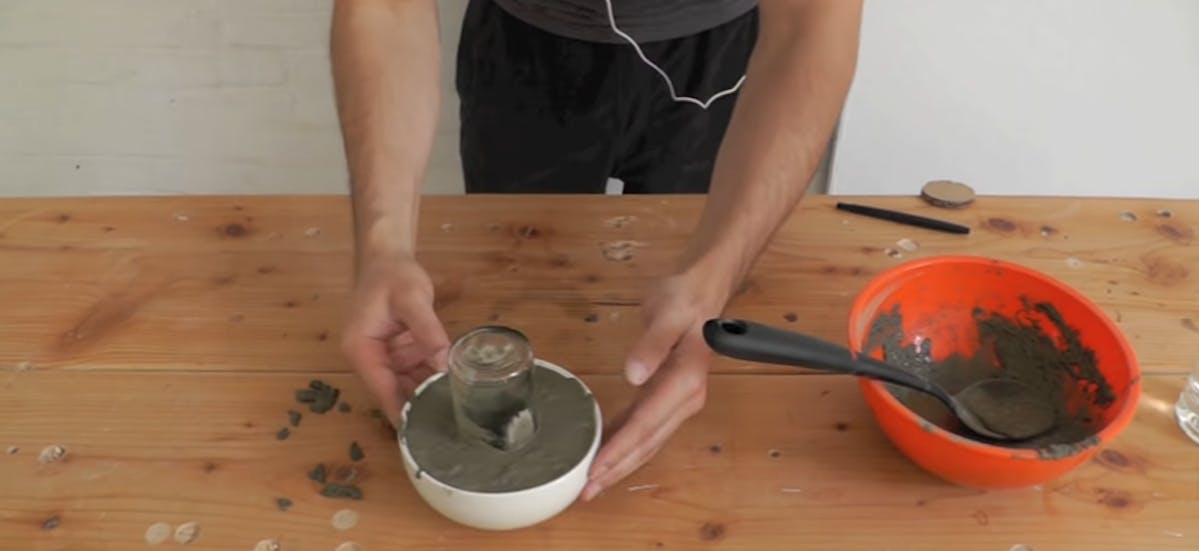 Let the concrete cure for up to at least 20 hours. Now, mix and pour the second bowl of concrete again tap the bubbles out, and place the jar right in the centre of the second bowl with the help of some small wooden planks. Let this cure of up to 20 hours too. 
The concrete must pop right off, but in case it doesn't gently tap the bowl with a hammer and that should work.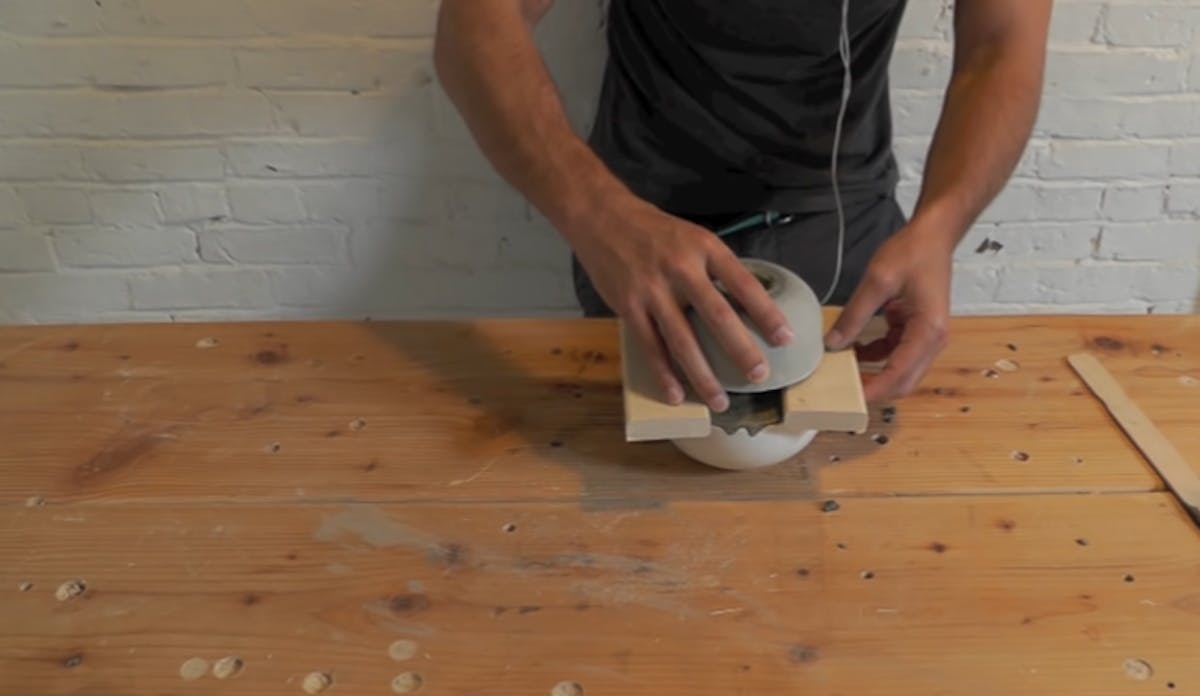 Peel off the dried glue and drill a bunch of holes in the lid and with the help of a knife cut out the centre of the lid. Drop the light in the hole we just cut out and plug it in and turn it on. Your DIY concrete lamp is ready to lighten up the corner of your room.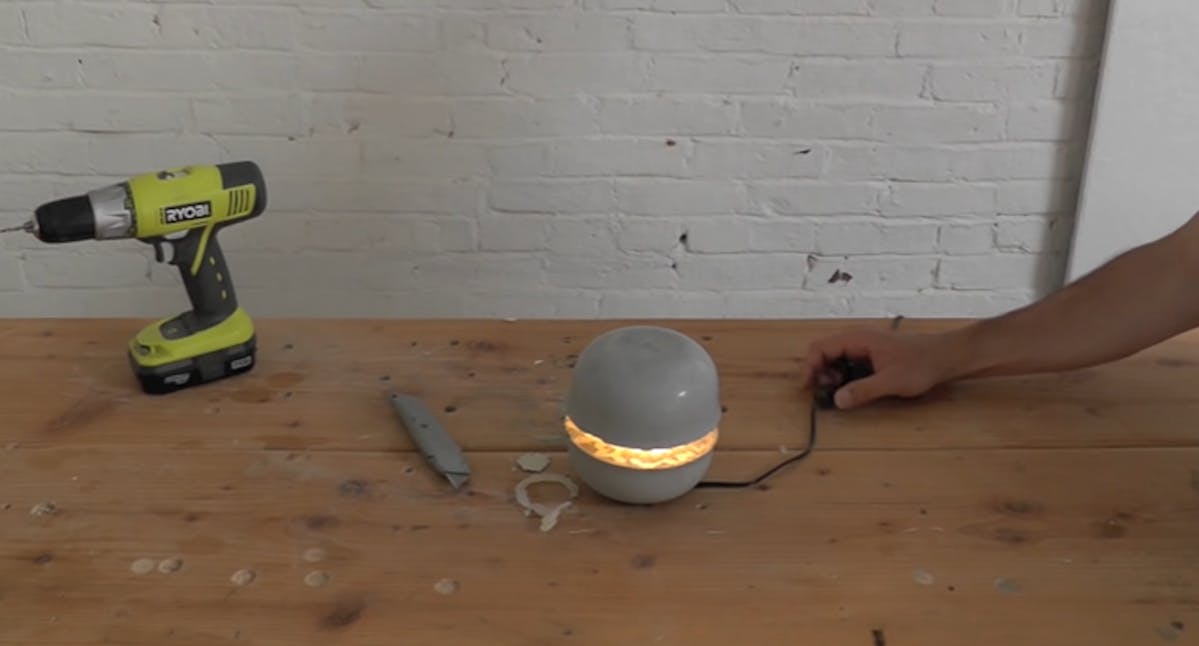 Subscribe to our Newslatter
Sign up for free and be the first to get notified about new posts.