Aren't you frustrated with the never-ending mess of tangled electronic wires specifically chargers, organizing different charging wires for different electronics is a very annoying and tedious job?
So, we have the perfect solution for you if you are too tired of with dealing this mess. Today we're going to make a charging dock for your iPhone as well as your Apple watch. Yes, you heard it right a 2 in 1 charging station, so without wasting any tie let's dive right in!
Things you might need:
- Apple Watch
- iPhone
- SawStop cabinet saw
- Dewalt 20v drill driver combo
- Jet Wood Lathe 12x21
- Carbide lathe toolset
- Countersink drill bits
- Orbital Sander
- Pancake compressor/nail gun combo
- Dremel tool
- Grizzly 14" Bandsaw
- Shop Fox Hanging Air Filter
- 2HP Dust Collector  
- 1 Micron bag
- Speed square
- Spray lacquer
- Hot glue gun
- Quikclot clotting sponge
- First aid kit
- Respirator
- Filters
- Eye protection
- Ear protection                     
If you are not an ios user, don't worry you can easily modify this project to make it work for any type of charger. Firstly, I figured out how big the structure needs to be by placing the two devices on top of a block of wood. Be careful with the cable and figure out beforehand how much it can bend without causing any damage to the wire. Once everything is measured and marked, I cut the block into a square, split these two pieces, and found the centre of both the pieces and from that centre point, I drew a circle, next chopped off the corners to get a perfect circle.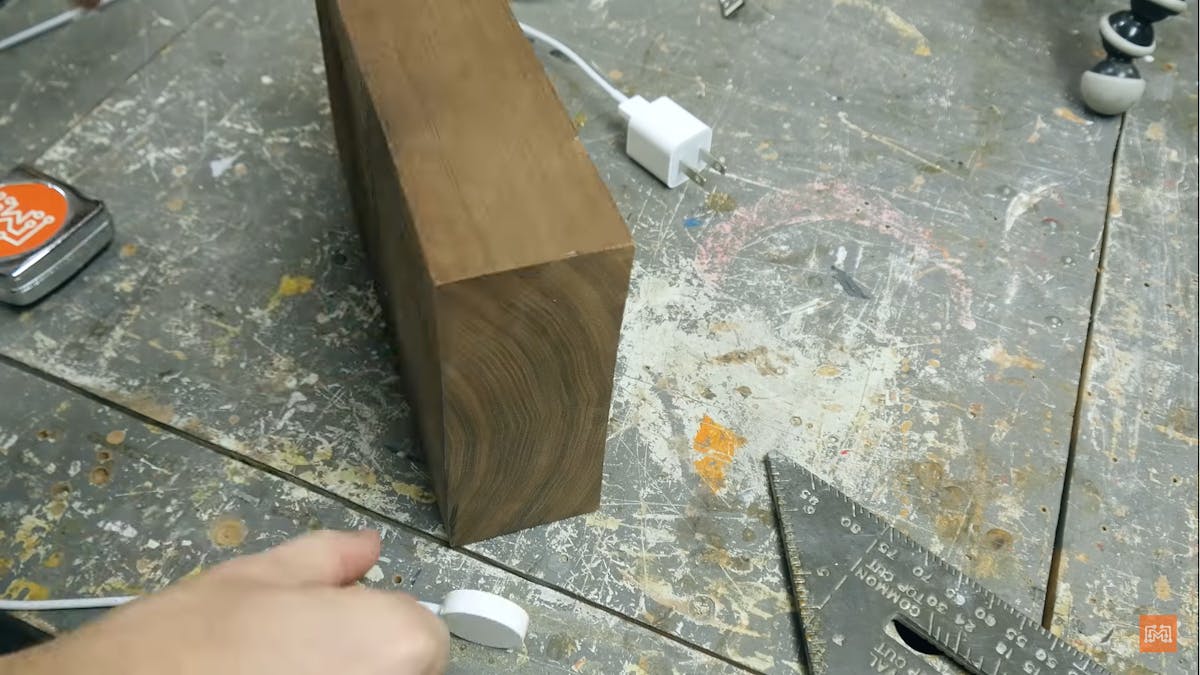 Screw this circle onto a lathe, and turn it down to the biggest circle you can get out of this. Then move on to the other piece and repeat the process. Add some hot glue to the back of this and put a piece of wood on it so that you can use a crosscut to cut a slot in it for the phone. Pop off the piece once the slot is cut.
Figure out the placement of all the pieces and trace an outline for reference. Then find the centre of the slot that we cut, and draw a line down to the front. Make a mark at the top and the bottom of the watch charger, and measure the centre point. We're going to drill a hole at this very point.
Use a chisel to knock out a little area for the wire, transfer this marking to the bottom piece so that you can drill a hole for the wire to pass through. Also, make a slot for the phone charger to come up through the bottom.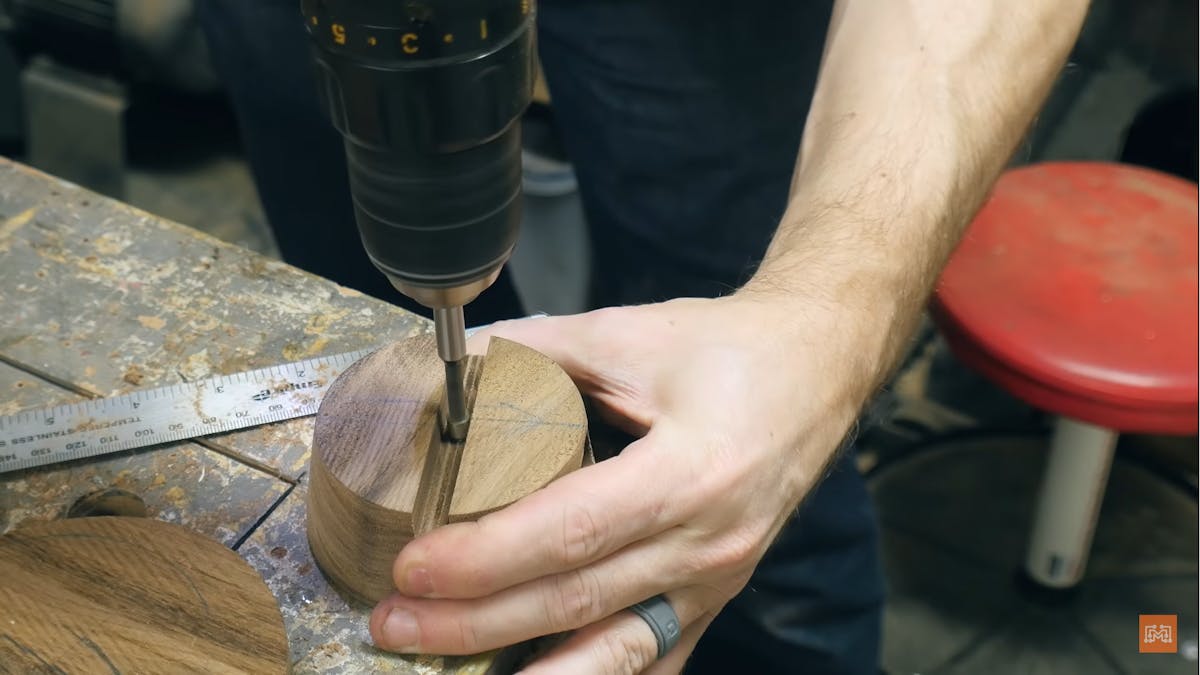 Feed the wire through and figure out where to route the wires, to go in between the two pieces of wood. Then draw two channels for the wires to pass through and out the back of the charger. Use a utility knife to cut along these lines.
Do a test fit to make sure everything fits right, and sand down both of the pieces before assembling them. Now add several coats of spray lacquer with light sanding in between this will give a nice finish.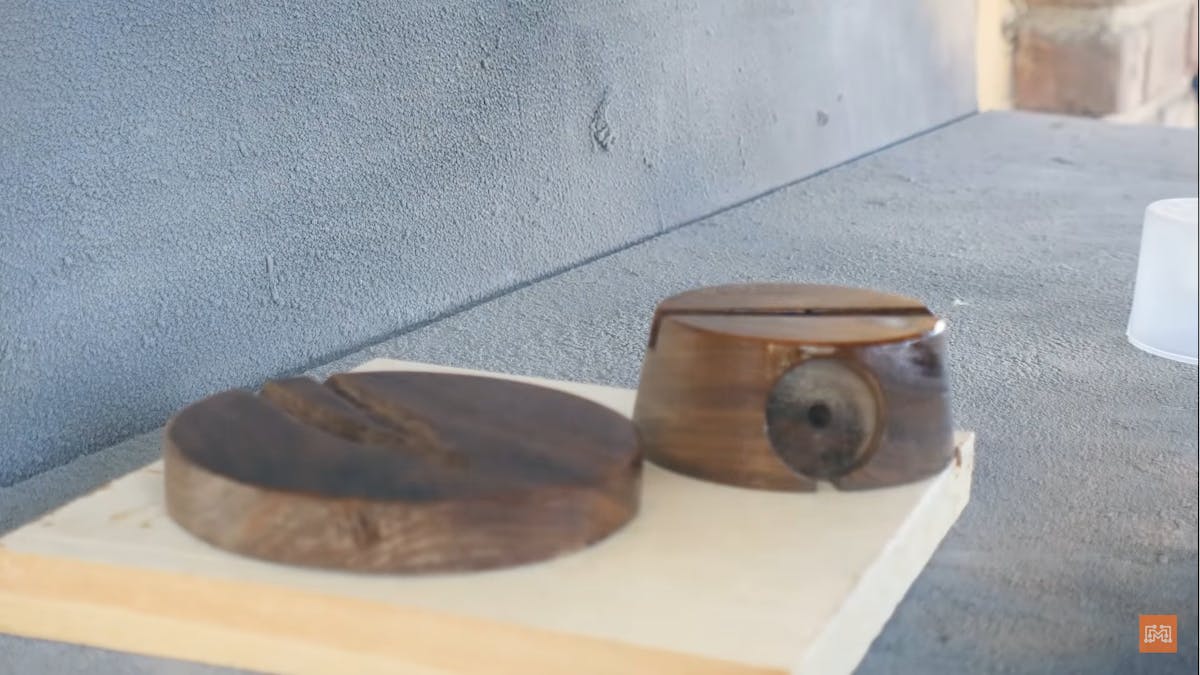 Drill some holes, countersunk them from the bottom to drive these pieces together. Having these screwed together makes it easy to take them apart and remove your cables if you ever need to. Use some hot glue to mount both of the chargers. This is also temporary, you can take them out whenever you want. Use hot glue to hold the cables against the bottom section, and screw the whole thing together. With that done our 2 in 1 charging station is ready, no more tangled wires!
What's great about this project is that you can customise it according to your cable/charger it is not only specific to iPhone chargers, and you can easily take it apart if you ever need to.
I hope you enjoy this fun, quick and innovative DIY!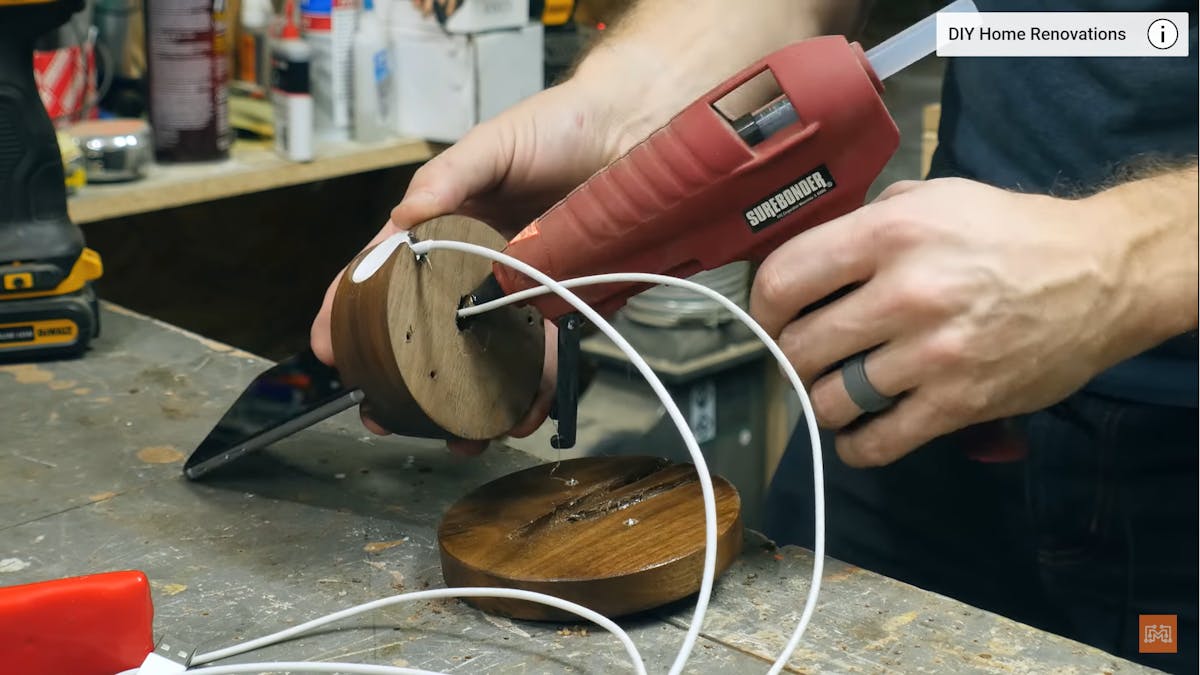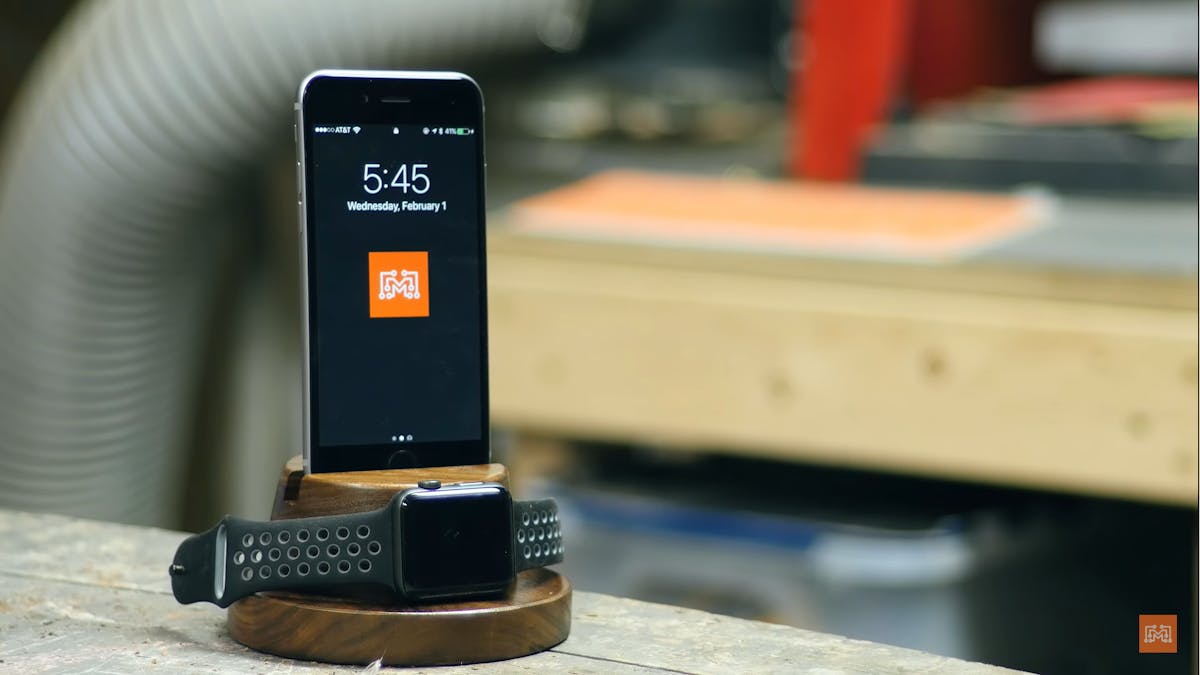 Subscribe to our Newslatter
Sign up for free and be the first to get notified about new posts.