Building an Outdoor Pull-Up Bar | DIY Chin-Up Bar
Gym freaks, health and fitness freaks, today's DIY is all for you. As we all are aware, public and private gyms are all shut due to the quarantine situation. Yes, I know you can buy gym equipment online, but they can be really expensive. Wouldn't it be better if you could just build one yourself? 
So that's what we're going to do today, build a DIY freestanding outdoor pull-up bar or chin-up bar which is not that hard to make and is very budget-friendly. 
Let us begin this fun project. 
8 foot long 2x6s planks
Circular saw
Measure Tape
Sander 
Sharpie or marker 
2-½'' screws 
4-foot long ¾'' steel pipe with 2 flanges 
Metal primer 
Rust-oleum protective enamel in flat white
Exterior house paint 
3-inch deck screws 
Heavy-duty L brackets (if required)
We're going to build this pull up bar in a frame style using 8 foot long 2x6s planks, place them corner to corner and then measure 4 feet from the opposite corners to create a kind of a triangular shape. Now, place the 2 by 4 corner to corner and with the help of a sharpie or marker draw additional lines that need to be trimmed off. Use a circular saw to trim one of the 2x6 pieces and that use that piece as a guideline to cut the second one.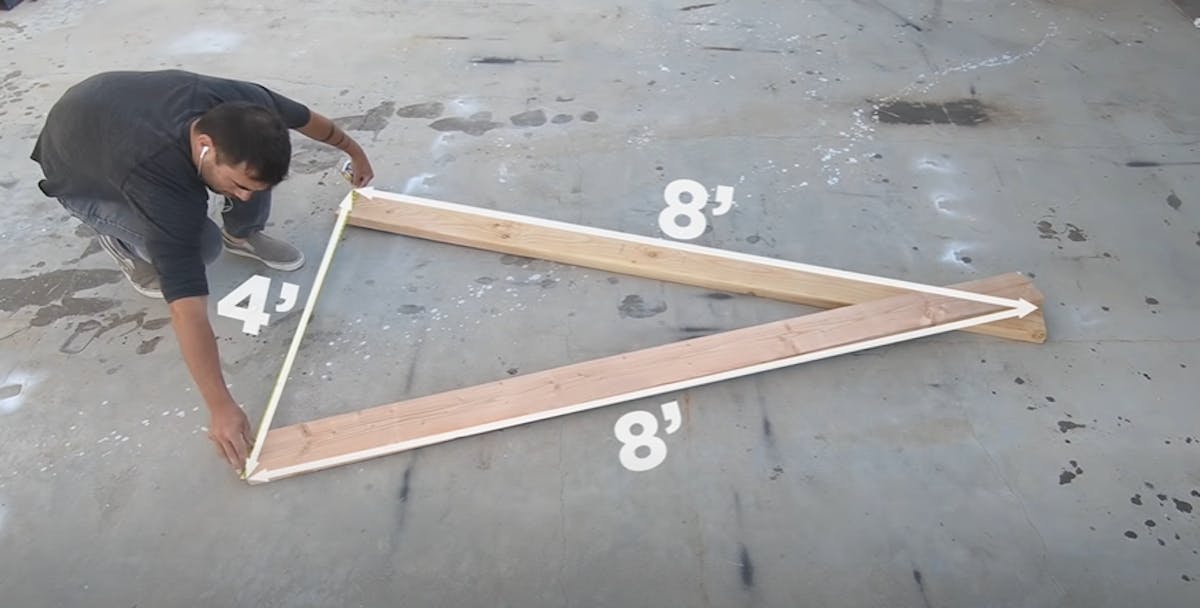 Now that our first 2 pieces of 2x6 are cut and ready, we can use them to trace a guideline for the next two. The base of these 2x6s will be made out of 2x4s and so you can just slide one under a 2x6 and use the angle to mark a line that you need to trim on the 2x4. If the pieces keep moving around, just use some 2-½'' inch long screws and insert them as needed.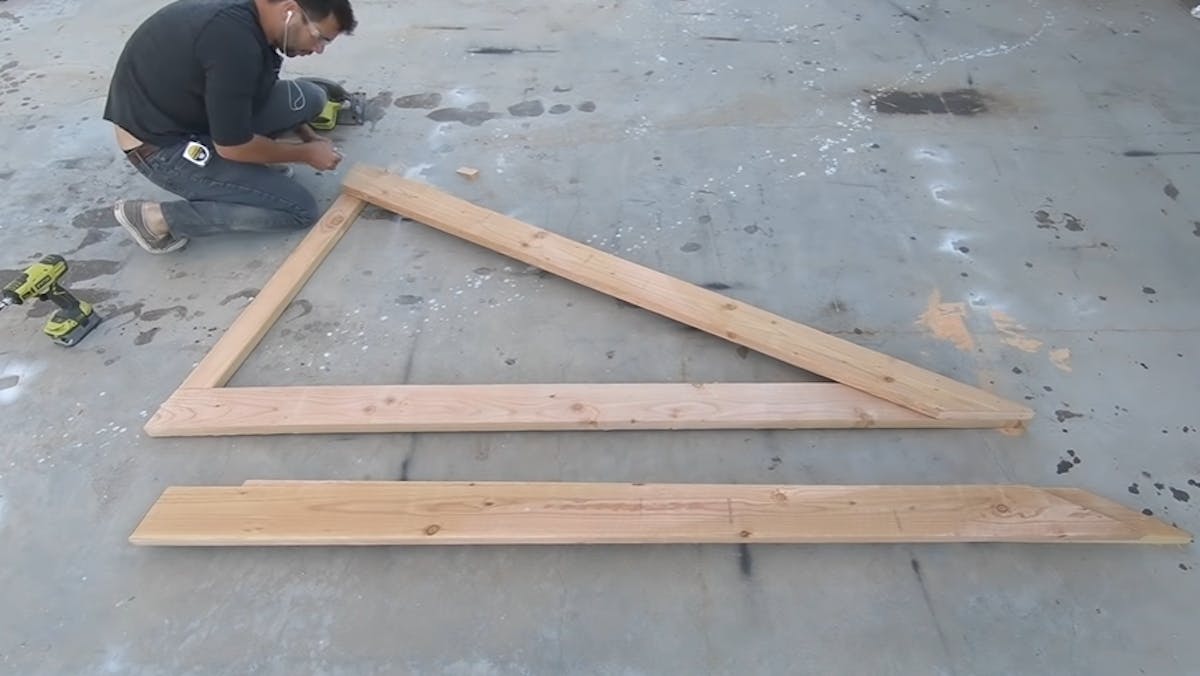 Place the first piece of 2x4 on another piece and trace the angled cuts on either end, we're almost finished screwing the first frame using 2 ½ inch long screws. Now repeat this entire process to make the second frame. Let us start with a pull-up bar, you'll need a three quarter inch diameter steel pipe that is almost 4 feet long, sand it down to give it a nice and clean look and screw on some pipe flanges on both ends. 
Now, measure the whole thing from outside edges to outside edge of the pipe flanges, with the help of this measurement cut 2 pieces of 2 by 4's exactly the same length we measured. Next, add 6 inches to that measurement and cut 2 more pieces of 2x4s. Use 2 pieces of 2x4s to measure in 3 inches screw the shorter pieces on top of the longer pieces.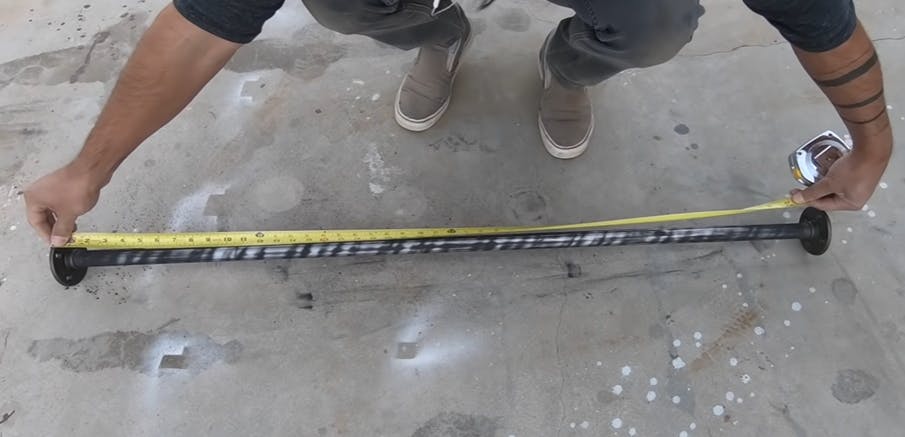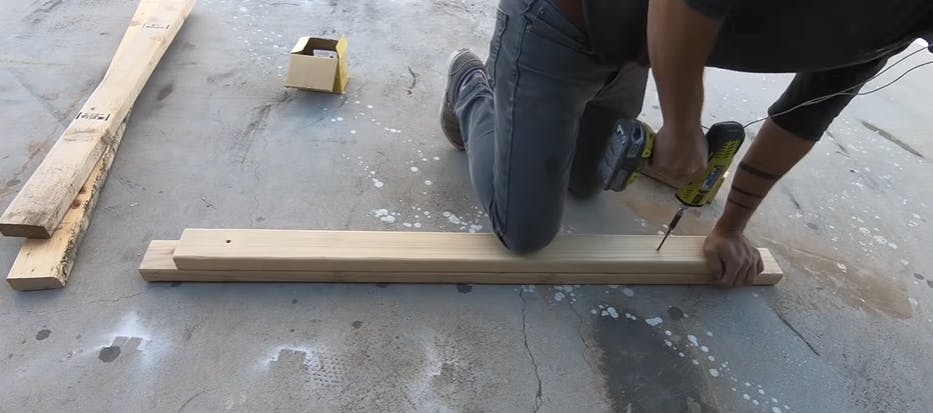 We want this project to be super strong so with every joint you add screws from either side. Time to paint, we're going to start by painting the steel pipe and for this, you'll start with 2 thick base coats of metal primer before finishing it with rust-oleum protective enamel in flat white. For painting the wooden parts, just roll on a thick coat of exterior latex house paint, and let it dry.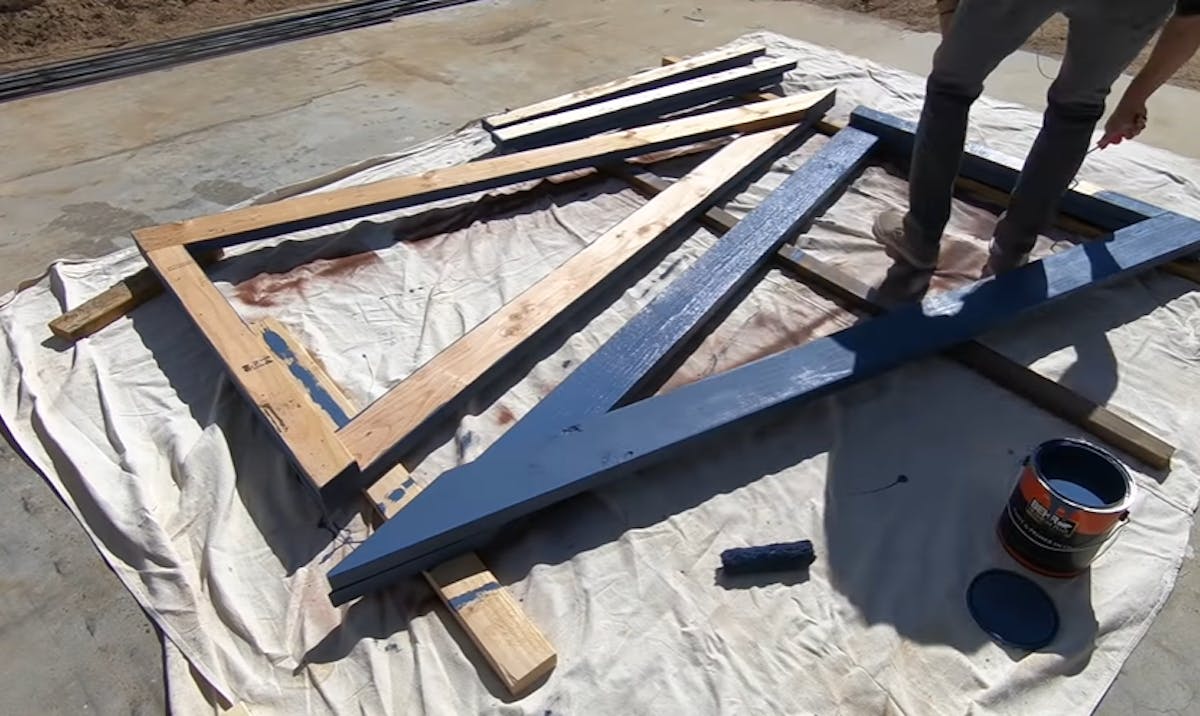 Time for the final assembly, you'll need some 3-inch long deck screws. Start by screwing bottom spacers on one of the frames, use the holes in the pipe flanges to screw down the pipe. Now, lift and place the second frame on top in position add some more screws. In addition to adding screws directly from the bottom, you can also screw in some angles to firmly lock the pieces together. Lift the whole thing up and use a level to check if the bar is nice and straight. Now. this structure is strong enough to hold more than 170 pounds but if you want you can add some heavy duty L brackets to add some additional strength. 
And we're done, your very own Outdoor Pull-Up Bar is ready to help you get all fit!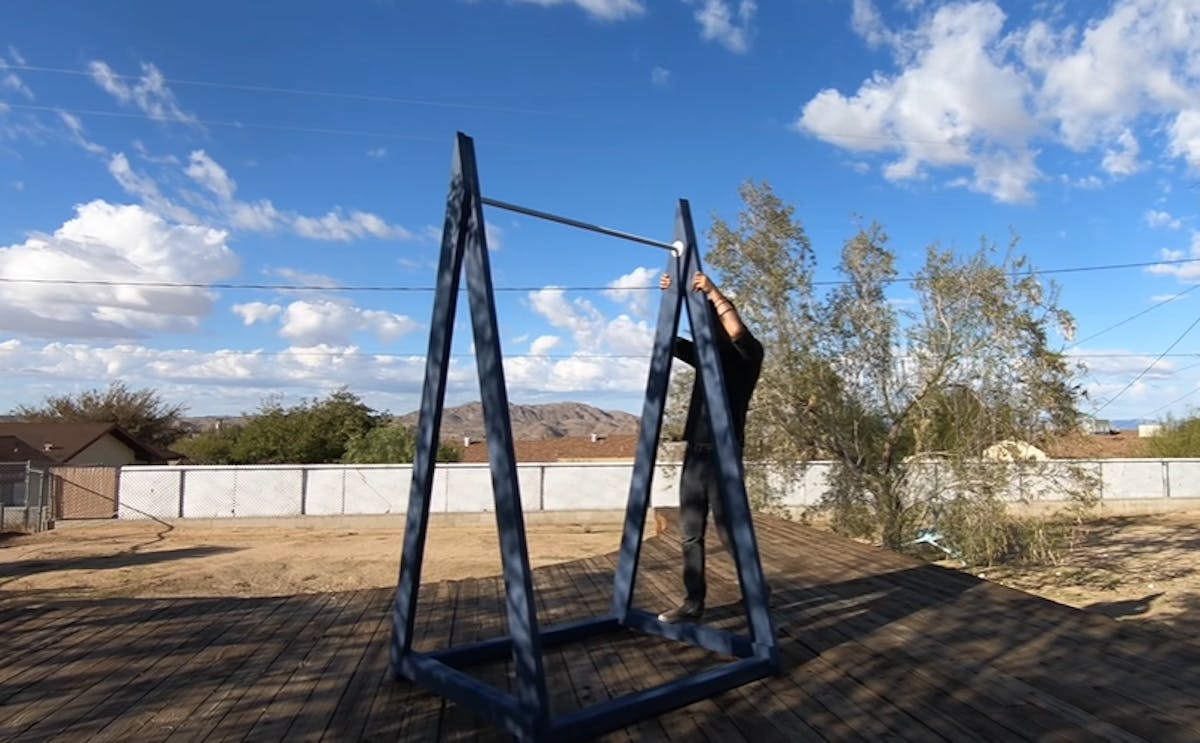 Subscribe to our Newslatter
Sign up for free and be the first to get notified about new posts.