3D printing is one of the most versatile processes that can be used to make almost anything you can ever think of. Today we're going to show you how to make one such thing! We will be making a 3D-printed automatic soap dispenser in just four simple steps using only 3D printing. If you're interested read more to find out how it is made.
Products needed for this DIY project:
1.      3D printer
2.      Fusion 360
3.      Automatic soap dispenser
4.      Hot glue gun
5.      Soap
6.      Spray paint
7.      Screws
8.      Drill
Let's get started with our DIY project!
Step 1:
In order to make an automatic soap dispenser, we will require a lot of complicated parts and codes. So instead of going through the trouble to work on all the electronics yourself, it is advisable to buy an automatic soap dispenser from the market and unscrew all the necessary parts that you will require for your DIY project. You will need to remove the battery holder, the computer chip, the automatic sensor, and all the other relevant parts.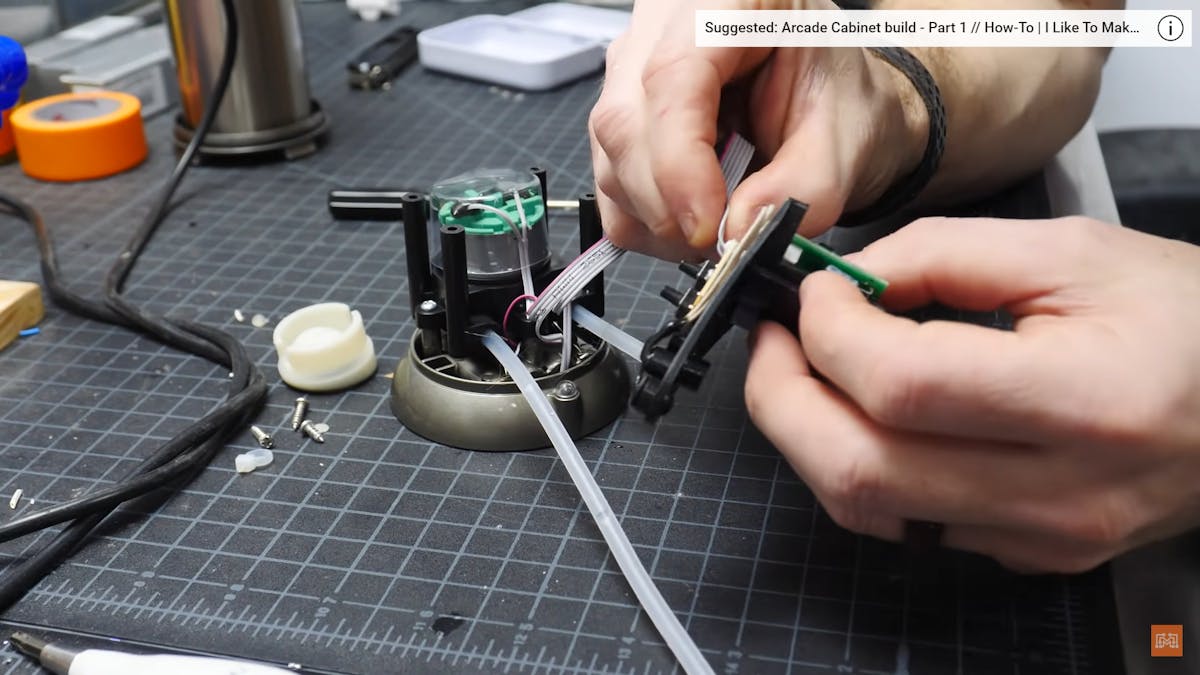 Step 2:
Next, you need to decide what kind of 3D printer object do you want to make into an automatic soap dispenser. It can be absolutely anything so don't limit yourself to any particular type of object. All you need is a 2D image of it. Now it's time to make a 3D model of it in Fusion 360. For this, you need to import the selected image into your software and start tracing out all the details. Make sure to mark out the areas where all the electronics, soap hose, liquid soap holder, and other relevant parts will be placed. Once you're satisfied with your 3D model, export it to your 3D printer in two halves and wait for the magic to unfold. This could take a while so you could explore other Fusion 360 features while you wait!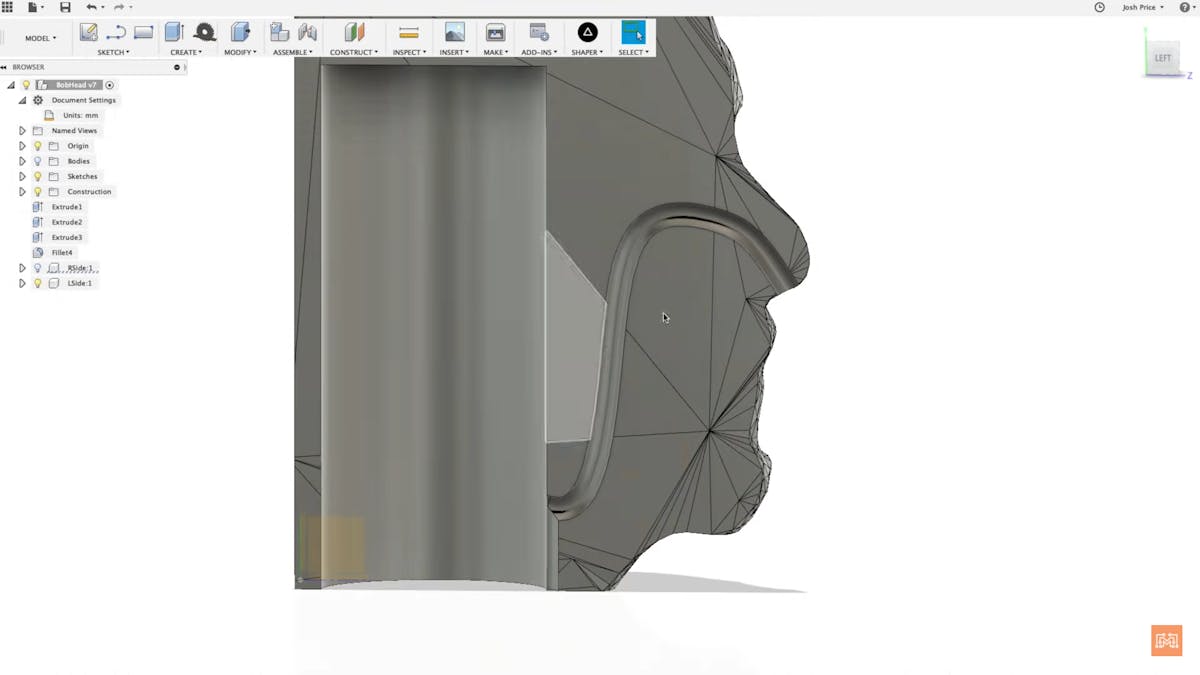 Step 3:
Once the 3D printing is complete, do a test fit to make sure that all the pieces fit properly to avoid any errors in the subsequent steps. Then start stacking all the parts in place using a hot glue gun. Be very careful while handling the electronics because they consist of very delicate parts. Once that is done, stick the two halves of the head together using a glue gun.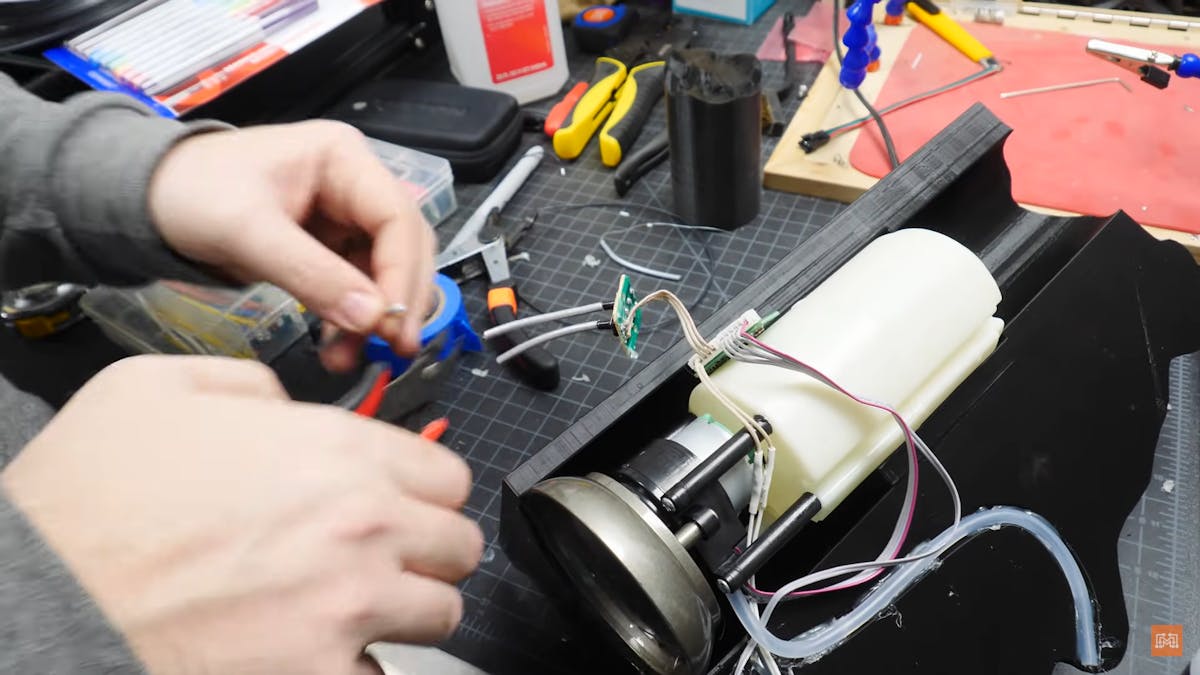 Step 4:
Now you can work on improving the aesthetics of your automatic soap dispenser. You can spray paint it or make some crazy designs. The decoration is completely up to you! Then, pour some soap into the liquid soap holder inside the 3D-printed bottle. Now all that's left to do is mount this soap dispenser on the wall using some screws and a drill.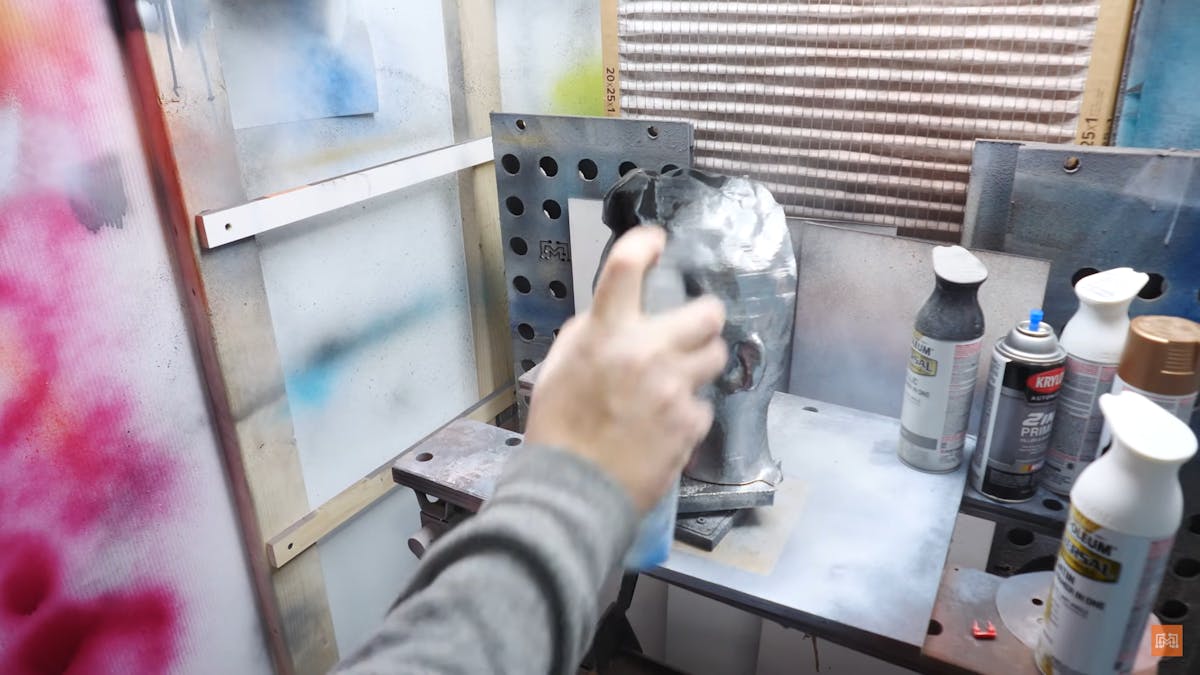 Your 3D-printed automatic soap dispenser is now complete! In this project, we have shown you just one out of the many ways 3D printing can be used to make everyday objects and much more! Keep exploring and experimenting to make new creations that will put a look of amazement on people's faces! What is so unique about DIY projects is that you can customize them in any way, shape, or form that you want so let your imagination run wild. Enjoy your latest creation!
Subscribe to our Newslatter
Sign up for free and be the first to get notified about new posts.