Through this DIY you can make your own 18650 battery charger and after acquiring all the materials all you have to do is assemble them, this can be a fun first project and the best part about making it is that it is really time efficient.
Materials
18650 charger PCB
TP4056 Charging module
Battery holder
Self-locking switch
XT60 connector
Step 1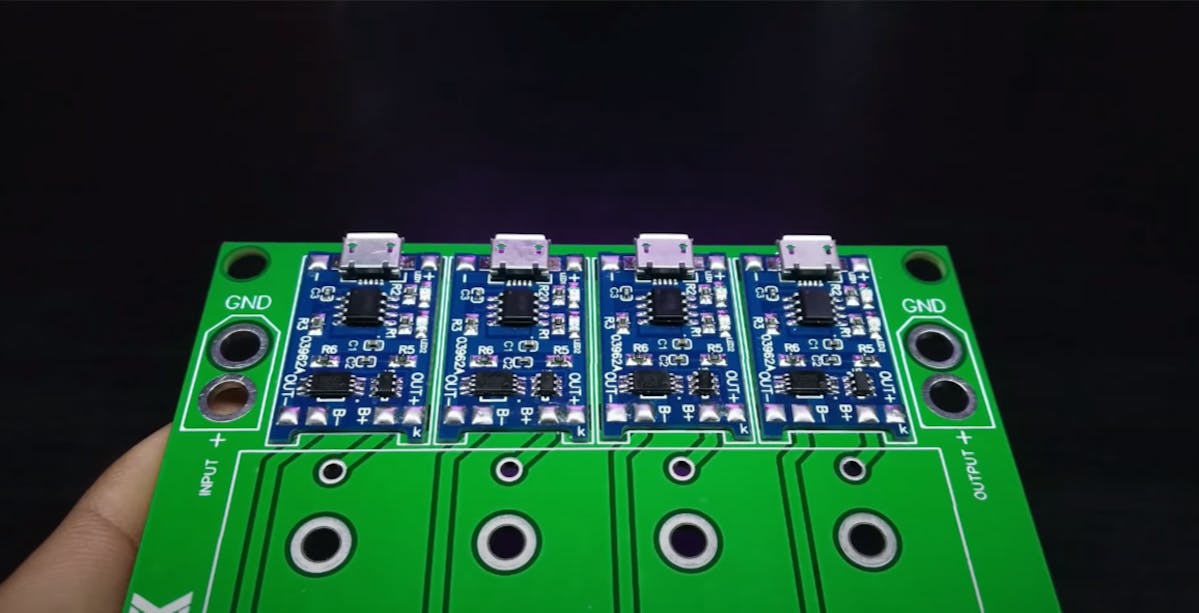 Get a hold of the PCB, set your PCB down, take out 4 charging modules and place them onto the area allocated on the PCB, you can use a pair a tweezers to accurately place the charging modules, then with the help of tape you can use keep the PCB in place while you solder the edges to the PCB. Once you have soldered the edges take out the tape and do the same for the remaining 3 charging modules.
Step 2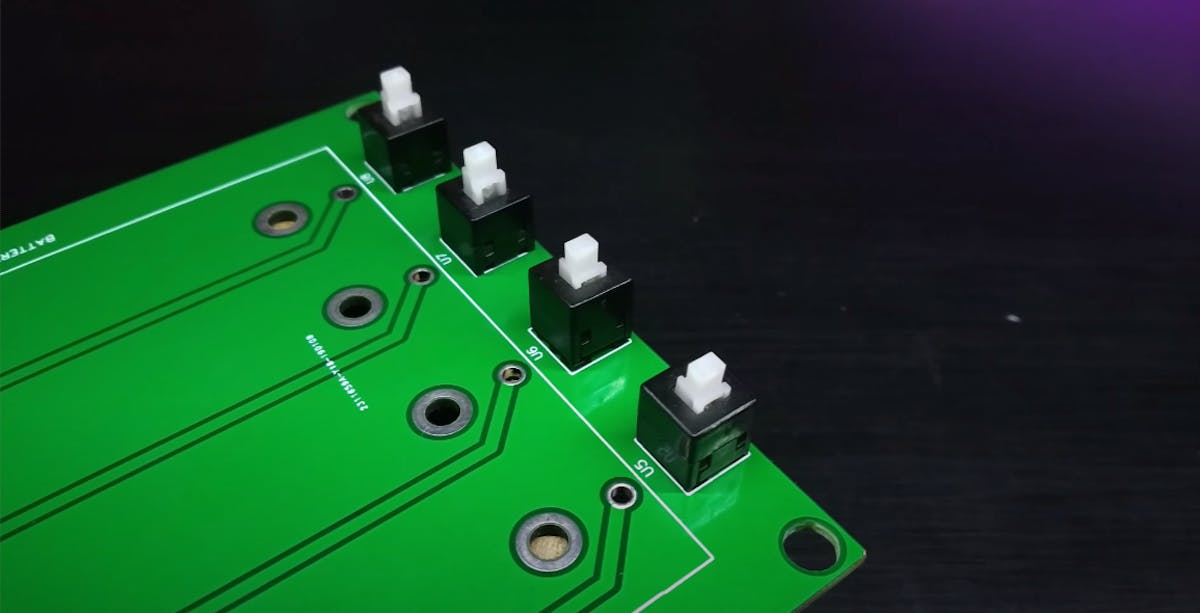 Next up, you'll need four self-locking switches, insert it into the area that has been allocated to it on the PCB, once you have inserted all the switches into the PCB flip the board and solder the ends of all the switches.
Step 3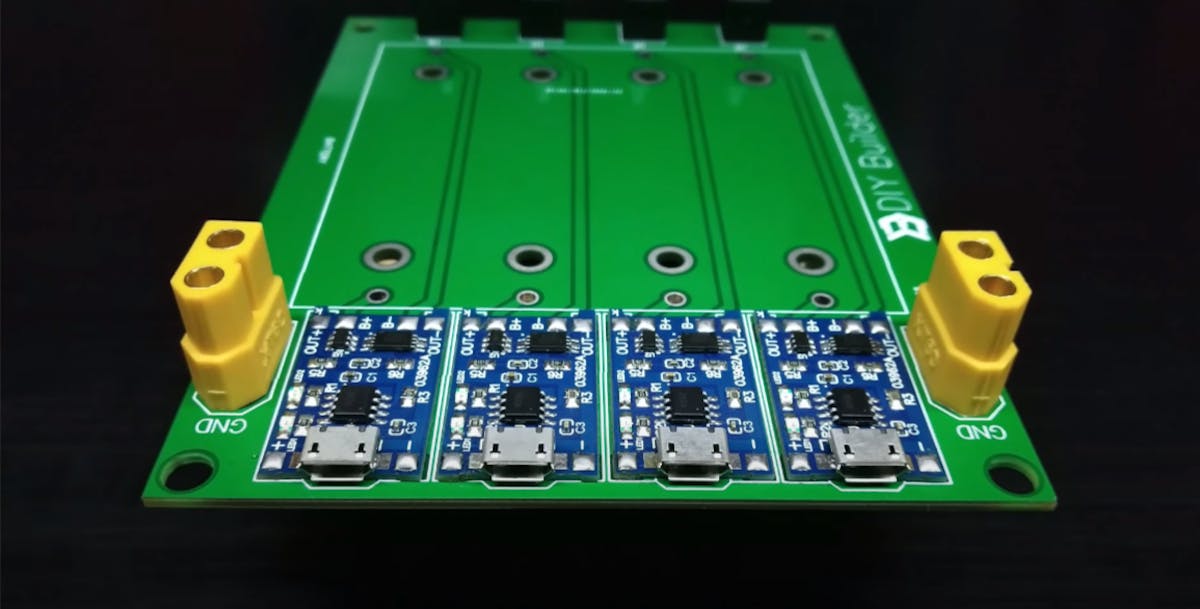 Now take out the two XT60 connectors and place them on the area assigned for it, which is next to the charging modules, each connector should be placed on either side of the charging modules, flip the PCB and solder the ends of the connectors.
Step 4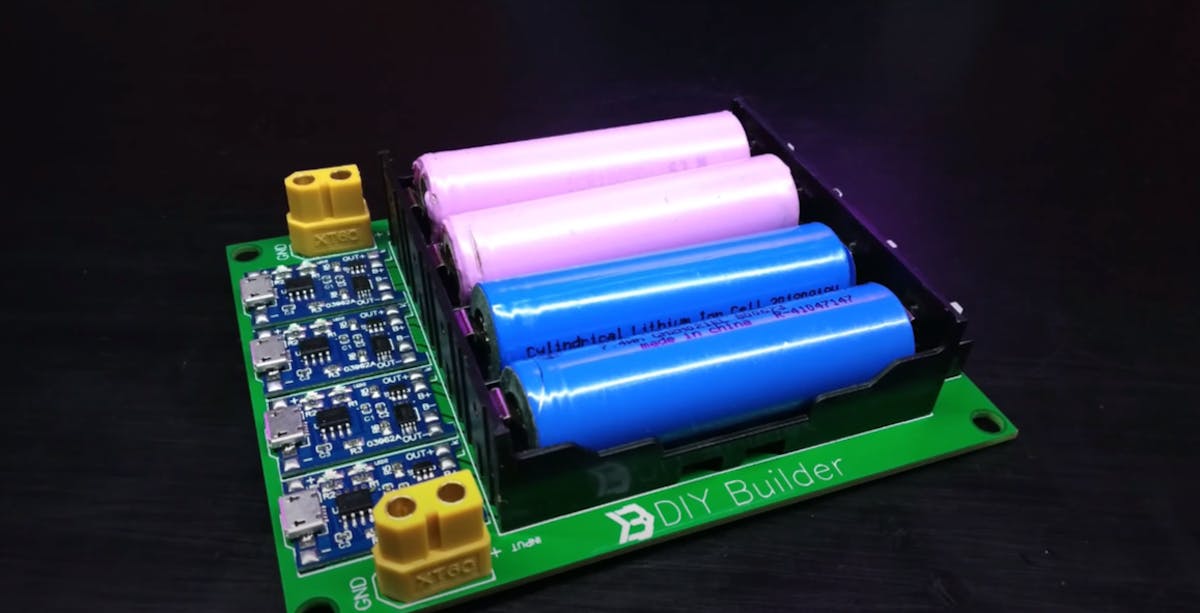 Get a hold of a battery holder, make sure that the battery holder can accommodate 4 batteries, flip the PCB and solder the holder to the board, insert the batteries into the battery holder, you can use a cell phone adopter to power the module.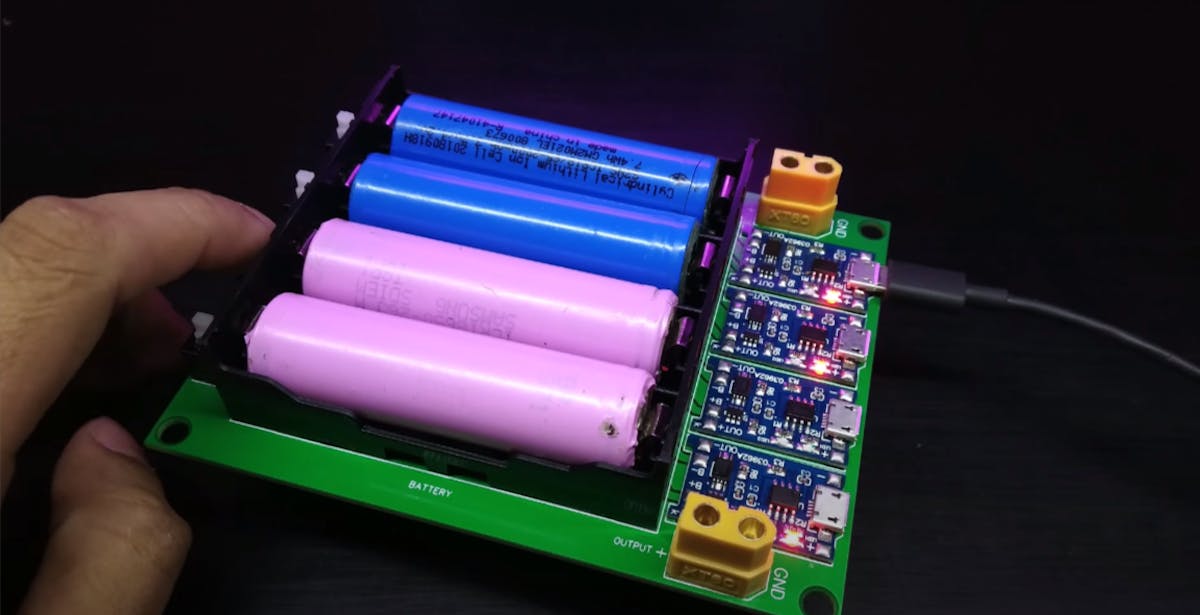 Subscribe to our Newslatter
Sign up for free and be the first to get notified about new posts.