Having a pocket sized book is really useful, the size of the book allows you to carry it around everywhere you go and can fit into your pocket or purse. A book like this could be used to write down your schedule or important notes or even a sketchbook that you can take out every time you feel like sketching. Why buy a pocket sized notebook when you can make your own. Through this article you will be able to DIY a pocket notebook. The best part about this DIY is that you can make it out of used books you have laying around, all you need to do is collect all the blank pages and you have the key material for the DIY. 
Materials 
X-Acto Knife
PVA glue
Stapler
Graph paper
11×14 Bristol board
Paper Cutter
Corner punch
Rotary Cutting Mat, 18 x 24 In
Step 1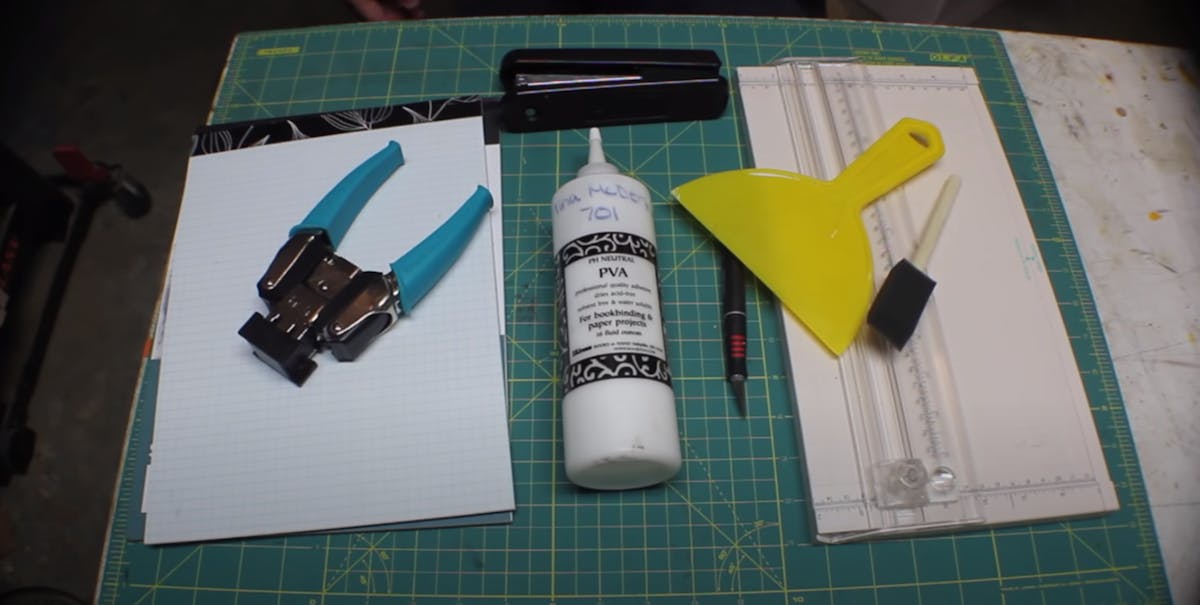 To begin with this project you will need some PVA Glue, an X-Acto Knife, a paper cutter, a stapler and a corner punch, you could also use some tools for spreading the glue. Although these are the things that you will need to make the pocket notebooks, you will be perfectly fine if you just use some PVA glue, an X-Acto and a stapler. 
Next, you can start by selecting a material that could be used as a cover for your book, these could be pages from any book you find aesthetic, comic books, gift wraps, pages from old manuals etc. You could even draw or custom make your cover .  
Step 2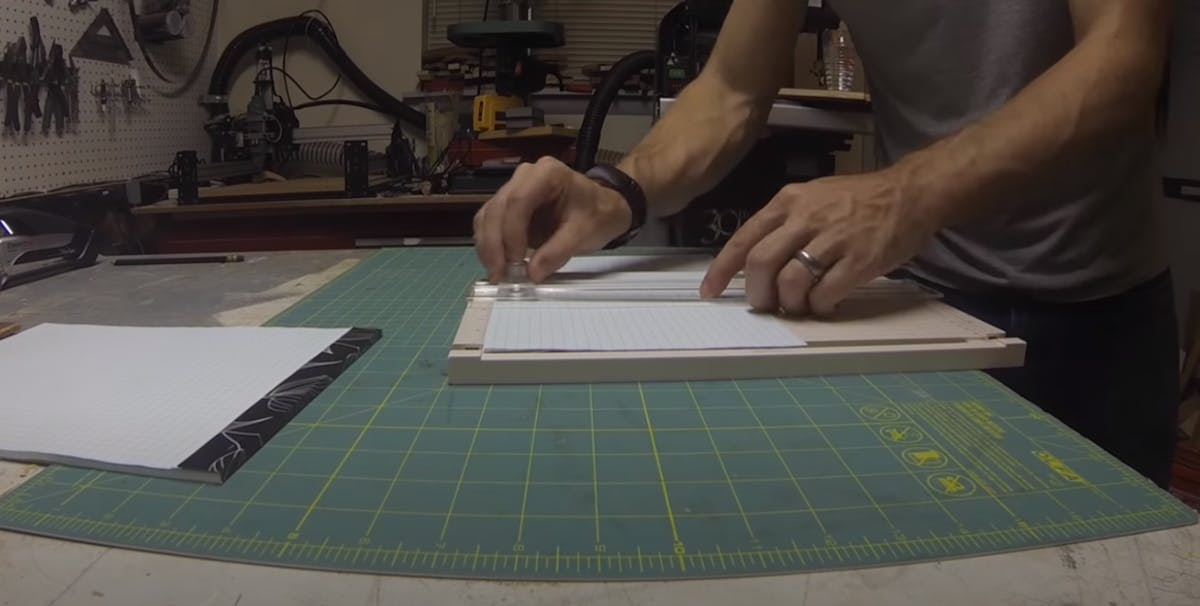 You will then need 12 sheets of graph paper, you then have to cut the graph paper to 7″ x 5.5 inch. The size of the papers will depend on the size you want the pocket book to be, if you want a smaller book you can reduce the sizes. You can cut the pages with the help of a X-Acto knife. 
Step 3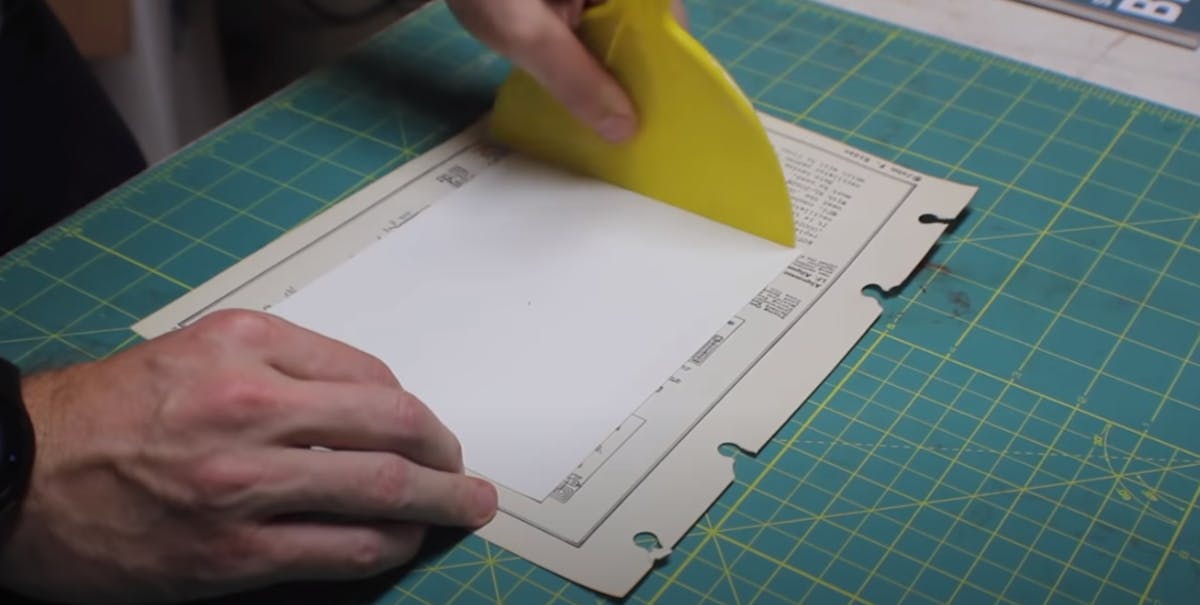 Once you have cut all the pages to the same size you will then need to take a single Bristol board and apply glue on one side, this will then be attached to the cover sheets that were cut earlier. Make sure to use just the right amount of glue, using too much glue can wrinkle out the paper giving it a very unflattering look.
You will then have to carefully place the Bristol board on the cover sheet. Once the Bristol board is laid on the sheet you can start smoothing the surface, making sure to get rid of any wrinkles and bubbles. Let the glue dry off, once it is dry you can cut off any excess material. The cover for the book is not ready. 
Step 4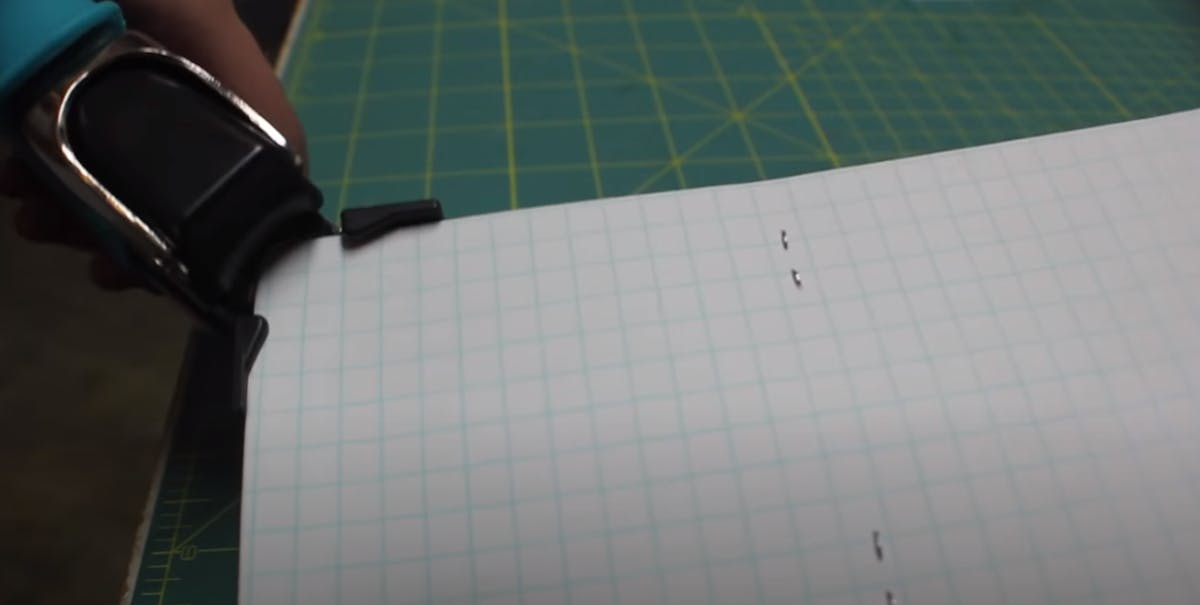 You now have to staple the pages to the cover, for this you will have to find the middle of the book, make sure that all of the pages are in uniform. You will then have to staple across the middle, this creates a divide for the book, you can add at least 3 staples across the middle this will make sure that the papers do not come done easily. It is recommended to put the stapler by a ruler for a point of reference. 
Lastly, you can use a corner punch to clip off the edges, this will give the edges a more rounded finish. Although it is not necessary that you use a corner punch, using one can prevent the edges from curling. 
You can use any straight object to help you fold the book. The pocket sized notebook is complete. 
Subscribe to our Newslatter
Sign up for free and be the first to get notified about new posts.