Is gardening one of your hobbies? Do you want to make something very low maintenance jazz up your place? Don't worry, we've got you covered! Today we will show you how to make a small eternal terrarium with minimal products in five easy steps. Not only is this super low maintenance but it is also very aesthetic. Read more to find out how it is made.
Products needed for this DIY project:
1.      Light bulb
2.      Large stone
3.      Moss
4.      Stones
5.      Sand
6.      Soil
7.      Acorns
8.      Glue
Let's get started with our DIY project!
Step 1:
First, you need to take a clear incandescent bulb and remove everything from it so that only the outer glass of the bulb is left behind. Don't forget to use protective equipment like gloves and protective glasses before doing this because working with glass can be dangerous. Using some pliers pull out the circle base of the bulb. Then split the black insulation and pull it out carefully. Once this is done, take a screwdriver and slowly pull out the internal glass structure with the filament and all the other things attached to it. You should now be left with a clear empty bulb. Make sure to dispose of all the glass parts carefully after you're done with this step to avoid any harm.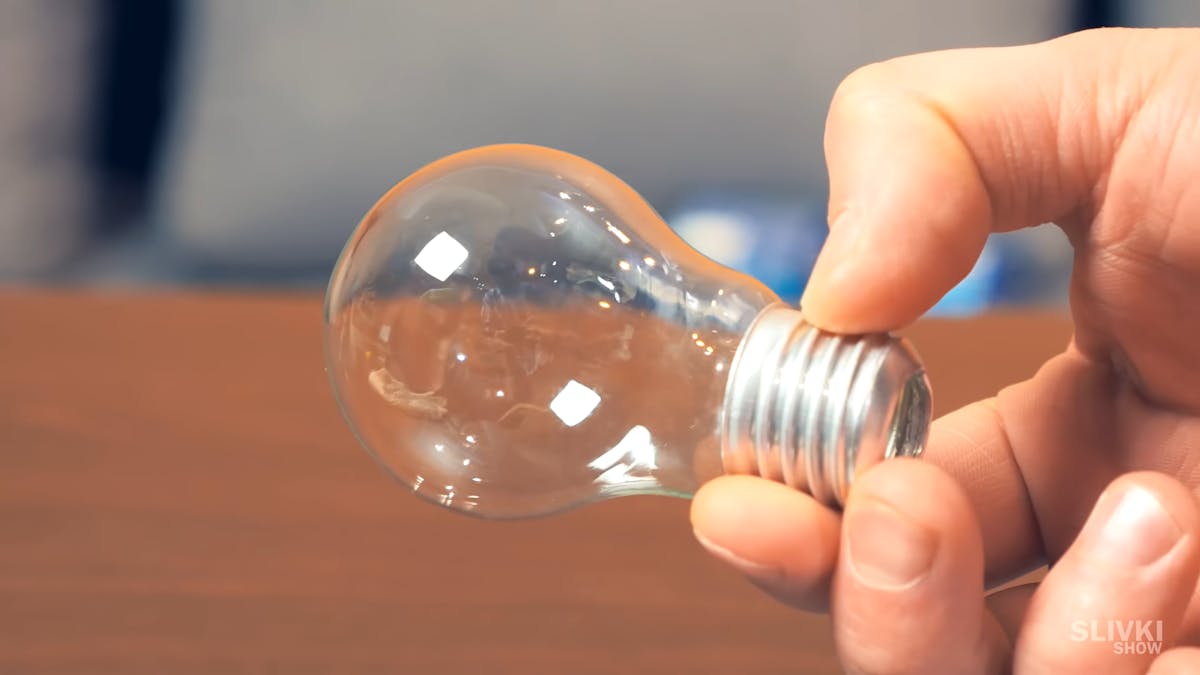 Step 2:
When you go out for a walk in the park try to look for large stones that have a flat base. You could even get this from your garden if you find one. Once obtained, stick the base of the stone on another strong base to give it some stability. Next, stick the bulb to one side of the stone carefully so that it doesn't break. You could use any kind of stone you want and stick the light bulb in any way that you want, this is completely your own personal choice.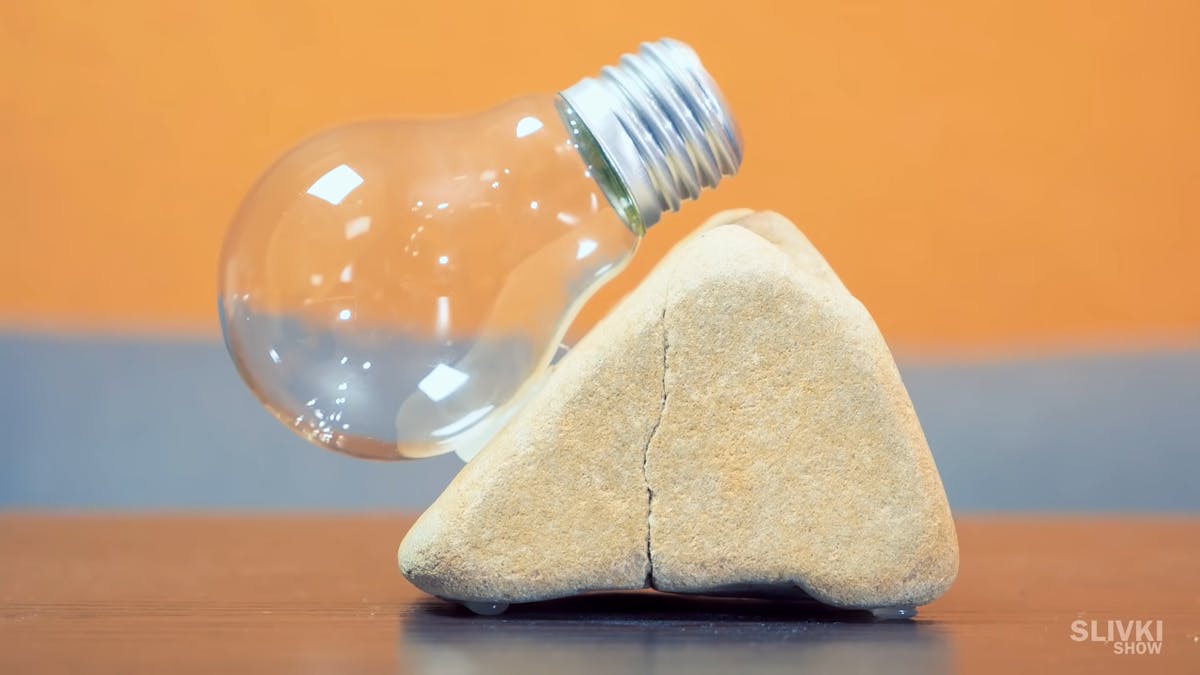 Step 3:
Now it's time to find the contents of your terrarium. Go to your nearby park or your own garden to find the perfect contents to put into your terrarium. You could pick up a bunch of moss which is perfect for this project because it's small and very tenacious which is important for our project. You would also need some soil, loose dirt, sand, small stones, and some small pieces of a tree bark.  These are the things that we've decided to put into our eternal terrarium but you could use absolutely anything you want.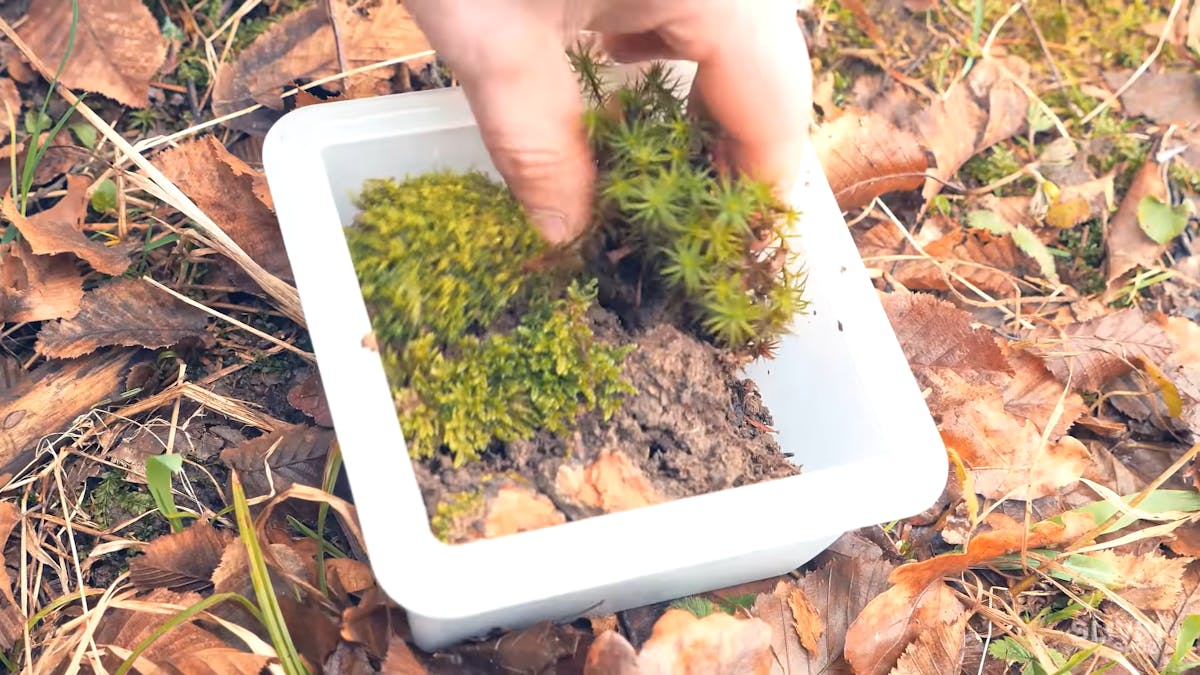 Step 4:
Once all the contents have been collected it's time to place them aesthetically into the empty incandescent light bulb. To make this easier, take a small piece of paper and roll it to mimic a funnel. Put one end of the funnel into the bulb and first put a layer of small stones into the light bulb which acts as the drainage from the bigger hole. Then, you need to put in a layer of sand which you can even put by using a stick. After the sand, you could put a layer of soil into the light bulb. Then using some tweezers place the moss into the light bulb carefully.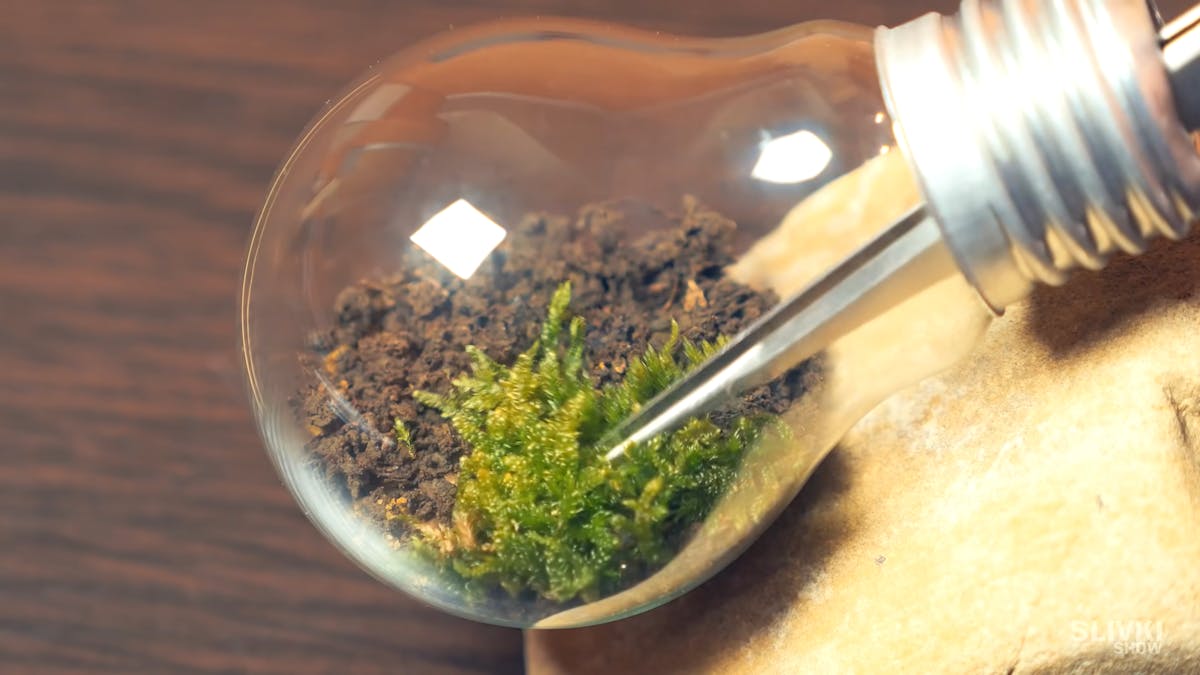 Step 5:
After you are satisfied with the way your contents have been placed in your eternal terrarium, using a syringe with a needle, pour some drops of water into the light bulb.  Once this is done, take a small acorn to close the hole of the light bulb by sticking it into the opening using some glue. You could even use a thick stick and cut a piece of it to make a cork for this purpose if you are unable to find an acorn.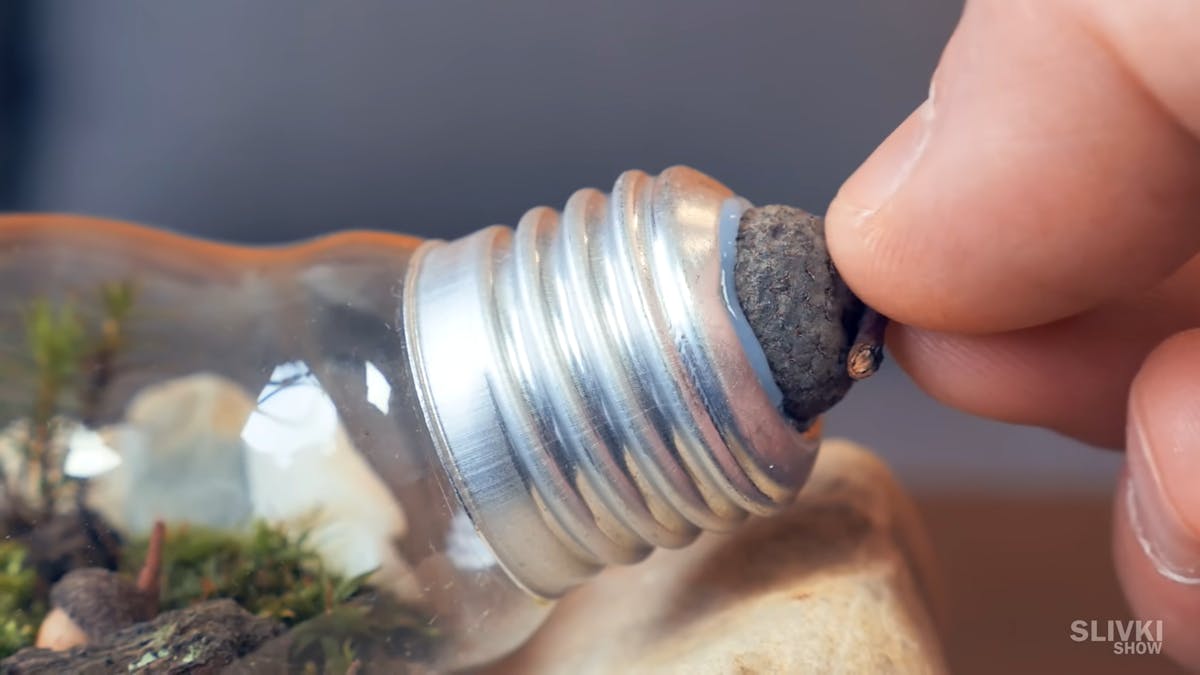 Your aesthetic eternal terrarium is now complete! You could replace the stone base with a copper wire or simply make your terrarium in a glass bottle. Even though this eternal terrarium is sealed, it uses up its own oxygen and carbon dioxide, and the water cycle to help the flora and fauna flourish within it without the need for anything from the outside. It's almost like a whole other world exists inside this eternal terrarium. Keep it in any corner of your house to make it look more aesthetic. enjoy your latest creation!
Subscribe to our Newslatter
Sign up for free and be the first to get notified about new posts.