DIY BENCH PRESS | How to make a weight bench
Do you want to quit waking up early in the morning just to rush to the gym? 
Everyone likes working out but at their own convenient time. 
Do you want to be able to work out from home? 
If yes, then for that, you'll require some gym equipment, but it is pretty obvious that the prices of gyming equipment online are flying so high in the sky. And for this sole reason, today we're going to be building our very own DIY bench press, which is not only easy to build but also won't hurt your pockets in any way. 
2x4 planks 
¾ thick plywood 
Circular saw or compound miter saw 
Foam 
Exterior grade house paint
Spray adhesive 
Marine-grade vinyl fabric 
Staple gun
Let us start the procedure: 

Assembling the rack 
This DIY weight bench is made out of some 2x4s, ¾ plywood, some fabric and foam and is specifically designed for bench pressing. It is not that hard to build and mostly includes right angle cuts on the 2x4s.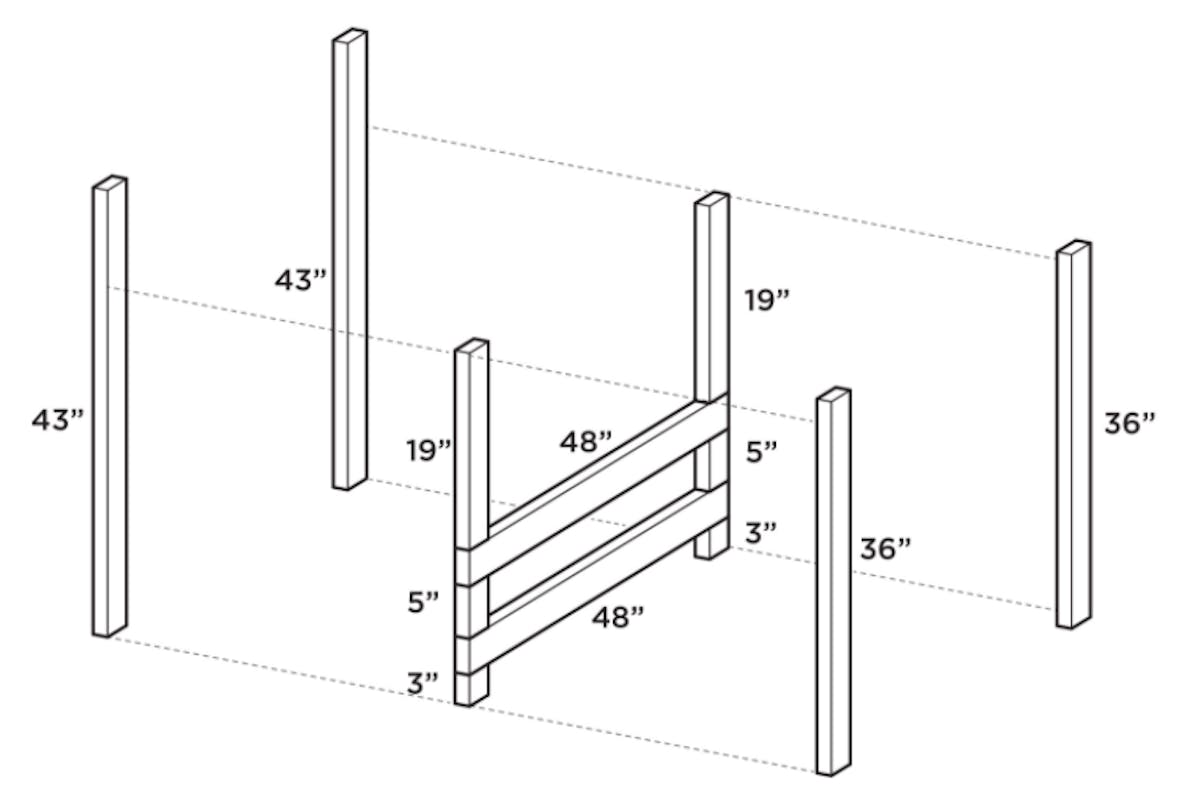 All the measurements are shown in the diagram for more convenience. 
We're going to work on the rack that holds the bar, we will be making this of 2x4s and just glue and screw the 2x4s together. Miter saw is a great way to cut 2x4s but if you don't have one you can use a  circular saw with a speed square. To avoid splitting the 2x4s, pre-drill your hole before driving in the screws. 
The base for the padded bench will be made out of ¾ inch thick piece of plywood which you will have to cut with a circular saw. Now, cut a piece of kaizen foam to go over the ¾ inch plywood, we're using kaizen foam as we want to be able to use this outdoors, now glue and screw a 2x4 piece to the underside of the plywood. Next screw in 2x4s around this to make the leg for the bench. To make sure that your bench is strong enough, keep layering additional pieces of 2x4s and screw them together.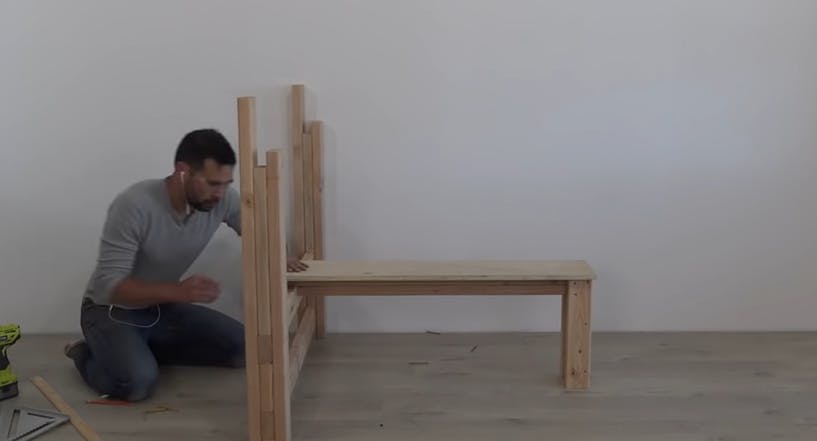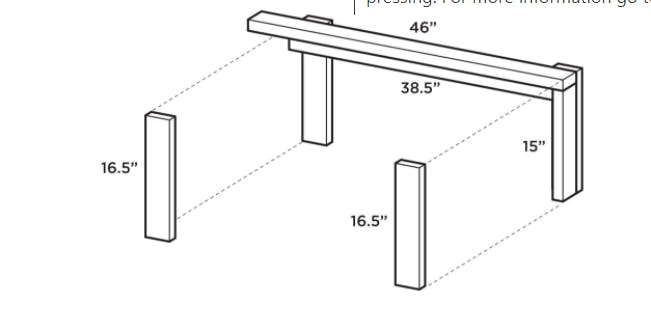 Now screw the bench to the rack and screw on some additional vertical supports then you'll have to screw on 2 more horizontal 2x4s to help lock the rack firmly to the bench. If you want to be able to use this outdoors, then paint it with exterior grade house paint. Now spray some spray-on adhesive on the foam and place it on the plywood and put some weights on top to make sure it holds it firm. 
Next, take some marine grade vinyl fabric for the covering plywood and foam, cut a piece with scissors and with the help of a staple gun staple the fabric underneath the plywood. Place your weight bars on the rack and the bench press is ready to use. No more rushing to the gym, you can now work out at home whenever you want.
This entire project will probably take you around 5 hours to make, and the build is super sturdy and strong.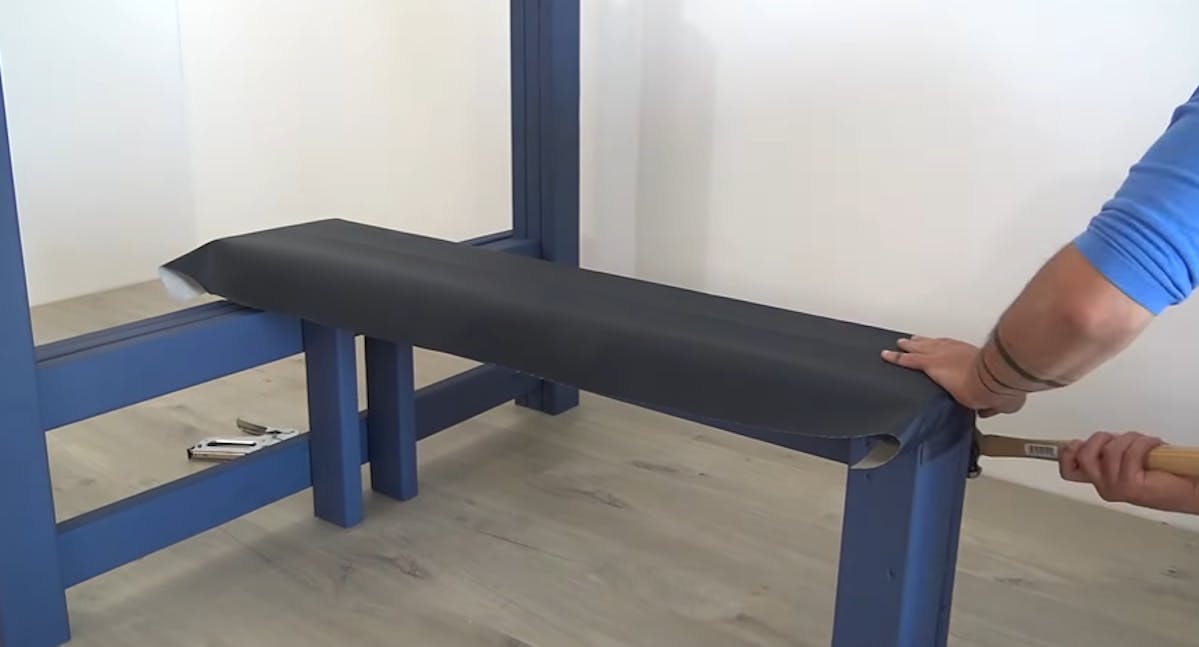 Subscribe to our Newslatter
Sign up for free and be the first to get notified about new posts.