DIY Closet Organizer 
You can never have too many clothes or let me reframe, you can never have too much closet space. Being organized helps a great deal for making the most of your closet space and getting rid of the clutter. A perfect closet organizer helps your morning routine go as seamlessly as possible, as you'll know exactly where everything is. Many of us could use a little more closet space. But let's be honest, getting a closet organizer custom made from Ikea or something can cost you a fortune. 
Instead building your own closet organizer can be a great alternative to an expensive pre-assembled or custom made unit, plus it is also budget-friendly.
So without wasting any time let us build our very own closet organizer best suited for your exact needs. 
Plywood (of required sizes)
Circular saw
Rafter (speed square)
Drill 
⅕ 8' finish screws 
180 grit sanding sponge or orbital sander
Mirror (size as per your need)
 36'' long ¾'' Rod/ iron pipe  (or any preferred size) + 2 flange fittings 
We'll be making this closet organizer out of a single 4' by 8' sheet of ¾ inch think plywood which you can easily get at Home Depot or any other hardware store. Now, you need to cut this plywood into three strips this will save you some time. Whip out your circular saw and cut the pieces into appropriate lengths that fit your requirements. When you're cutting 2' by 4's, you'll probably need to adjust your blade of the circular saw in order to make deeper cuts, use a pencil to draw some guidelines so that it is easy for you to follow along.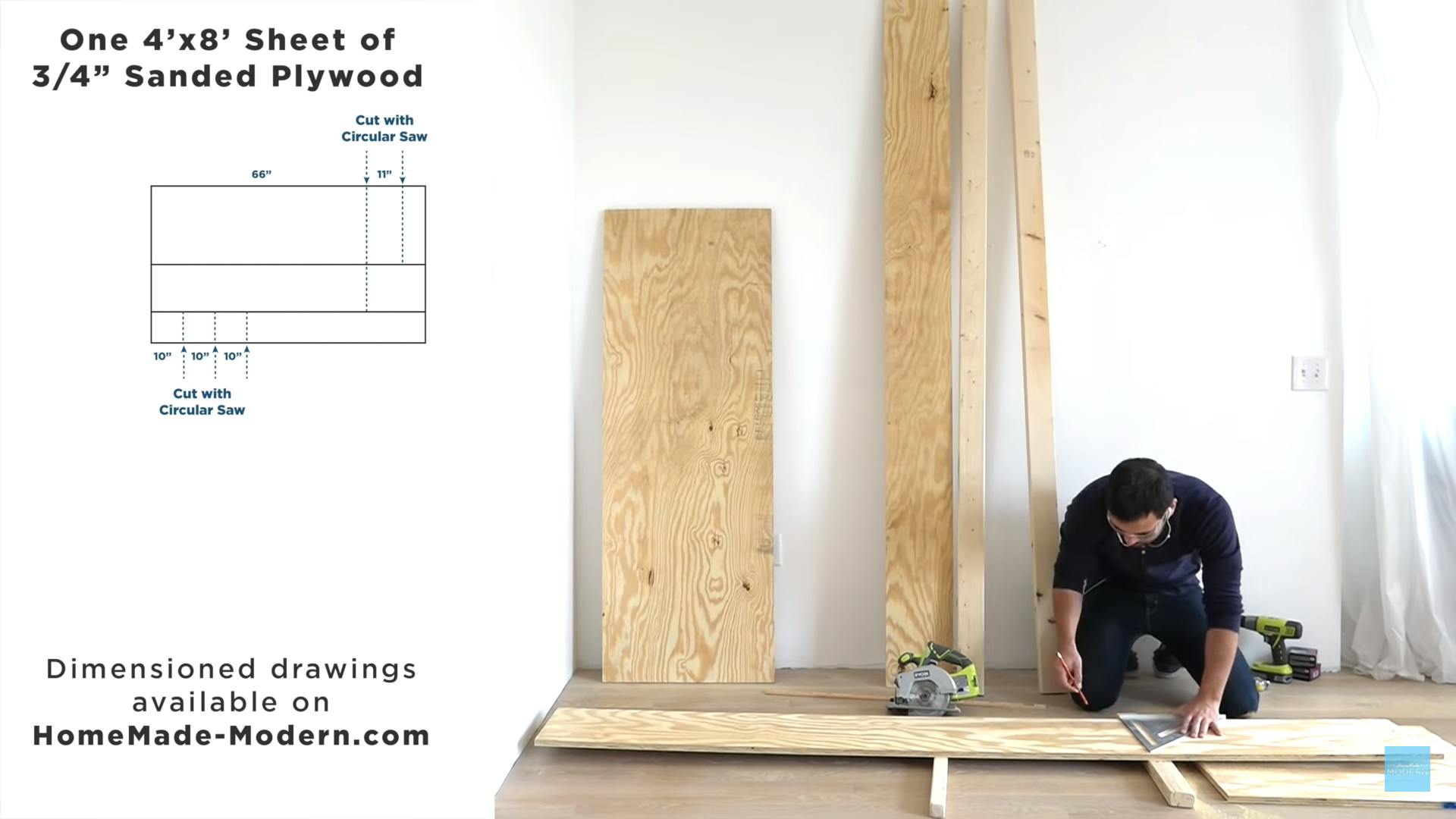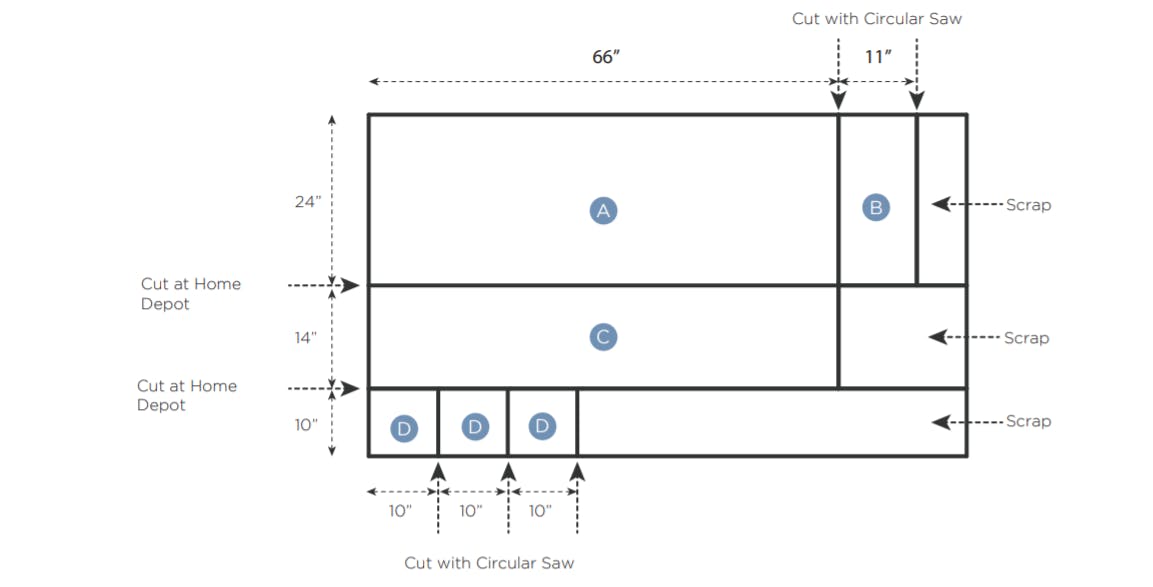 Now, take an extra-large speed square (rafter) as it is an amazing tool to reduce the amount of time wasted to measure and draw perpendicular lines. Take some ⅕ 8' of an inch finished screws to assemble this particular project. This is an easy and cost-effective project to assemble and looks better than the store brought one as you customize it according to your needs. 
Now, use some 2' by 4' blocks to provide solid support to the pieces of the plywood that are thinner. Next, use some medium grit sanding sponge to perfectly sand down the uneven edges of the plywood, or you can make use of an orbital sander as it works really well and saves you a little bit of time.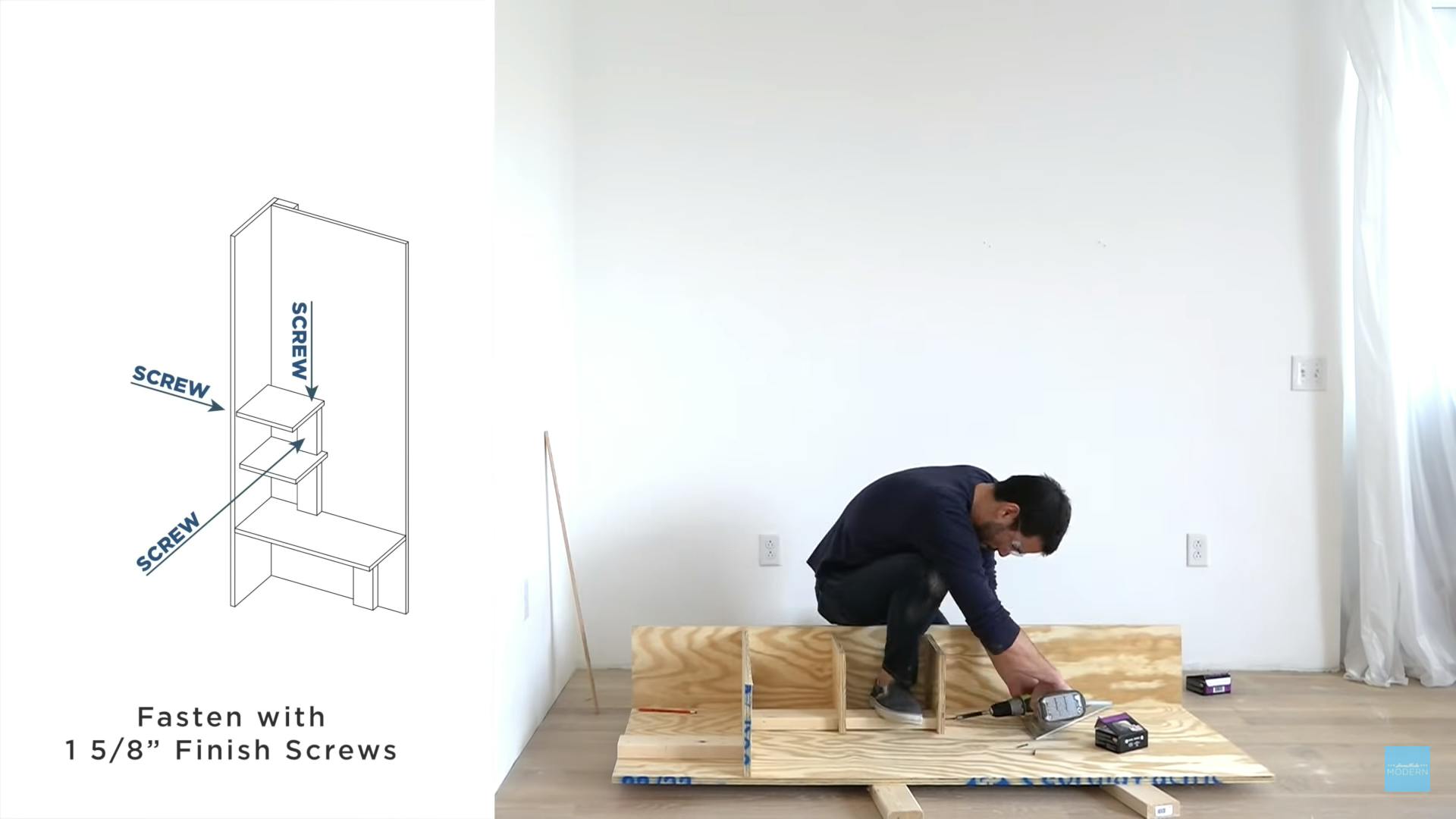 Next, we used a 12 inch by 48-inch (or any size you prefer) mirror from home depot, your mirror will probably come with some hardware and instruction manuals so you can simply use those to install it on the face of the plywood.
This shelf and mirror combination alone can work really well as a mini dressing station, but we're going to go one step further and add a little more storage by adding a rod to be used for hanging your clothes. So we'll use a 3-foot long piece of the iron pipe along with 2 flanges to make the rod. You can customize this station however you want by adding various hooks and hardware to the plywood. You can also increase or decrease the handing space by switching out the rod with a shorter or longer piece, as I said customization possibilities are endless!
You can add small hooks by the mirror to hand small knick-knacks like necklaces, sunglasses or earbuds. If you have extra plywood leftover, you can add an extra shelf underneath the bar.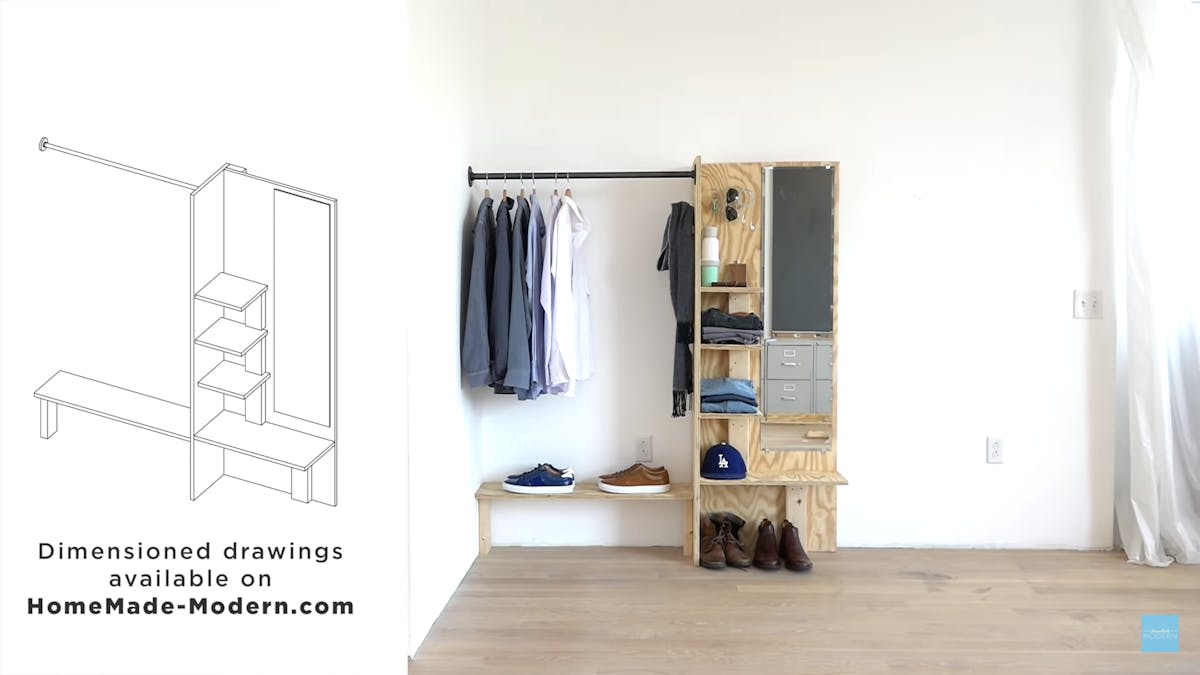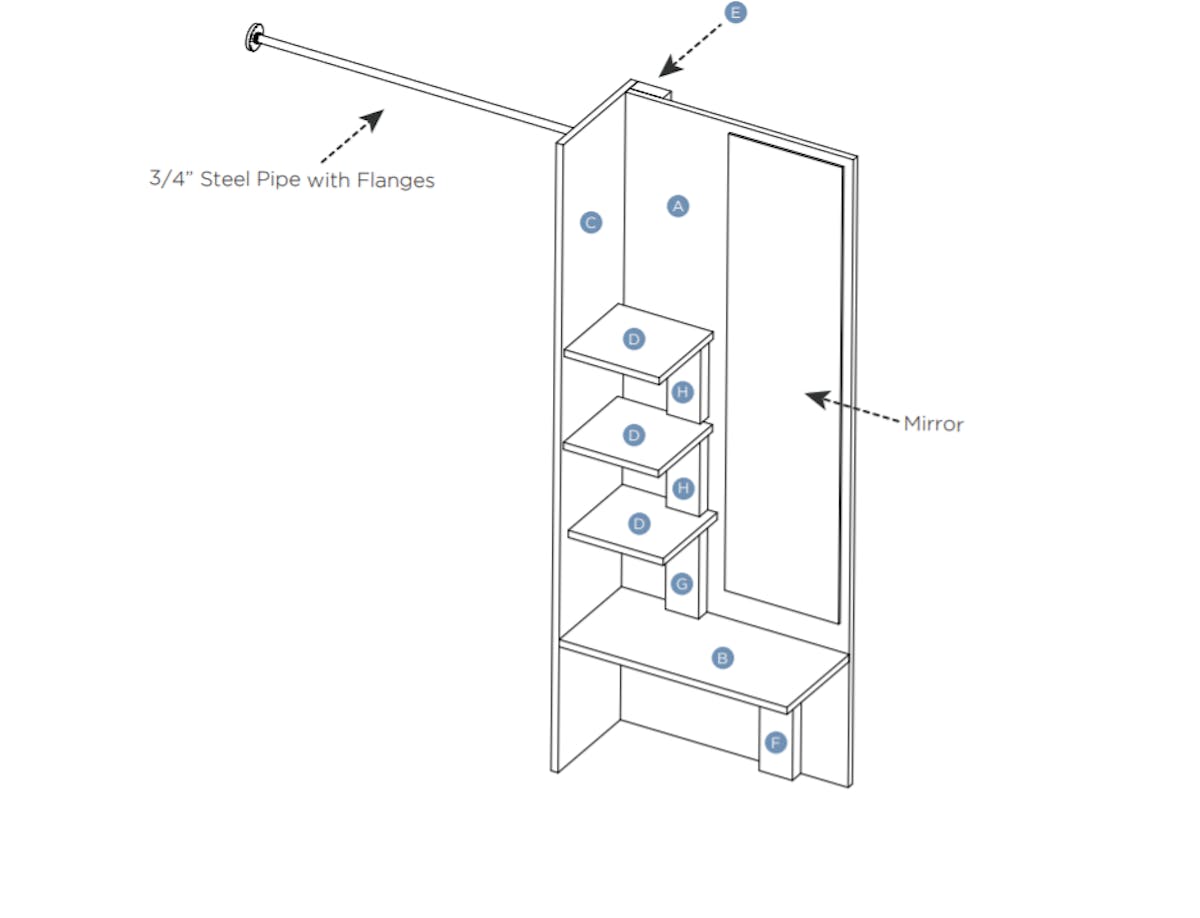 And there you have it, your customized DIY closet organizer is ready to use. An easy, budget-friendly, chic looking project with infinite customizations possible.
Subscribe to our Newslatter
Sign up for free and be the first to get notified about new posts.