Does your work or school require the constant use of a magnifying glass? Or are you just interested in looking at a specimen through it? Isn't it super inconvenient to not have to hold the magnifying glass with one hand? If yes, we've got a simple solution for you! Today we will show you how to make a magnifying glass stand in five simple steps. Read more to find out how it's made!
Products needed for this DIY project:
1.      PVC pipe
2.      T joints
3.      Elbow joints
4.      Stoppers
5.      Decorative supplies
6.      Magnifying glass
7.      Crocodile clips
8.      Vinyl coated wire
Let's get started with this DIY project!
Step 1:
Take a PVC pipe and using a sharp tool cut it into the following lengths:
·        4 pieces of one and a half-inch sections
·        2 pieces of four inches long sections
·        One piece of six inches long section
If there's any writing on the PVC pipe it can easily be removed by dabbing it with a cloth that has been soaked in acetone in a well-ventilated area.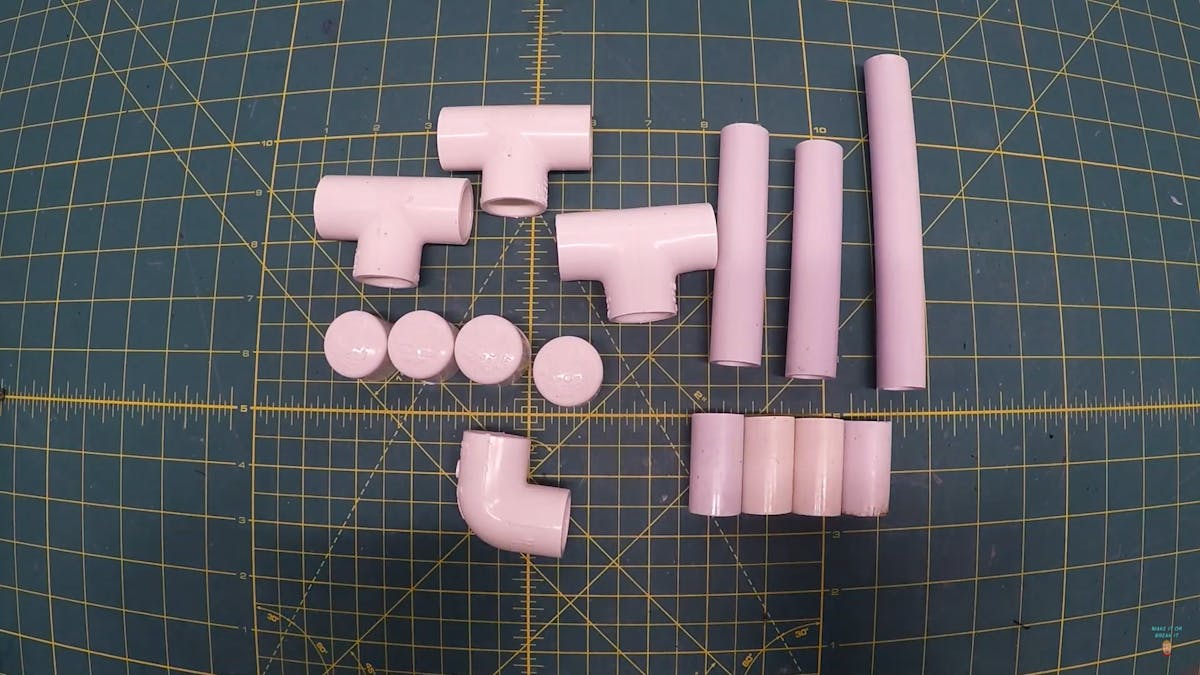 Step 2:
Now it's time to start assembling our magnifying glass stand! First, take one T joint and insert a one-and-a-half-inch pipe into one end and another one-and-a-half-inch pipe into the hole perpendicular to it. Finally, insert a four inches long pipe into the third hole of the T-joint. Add a stopper to the other end of the first one-and-a-half-inch pipe and the four inches long pipe inserted into the third hole of the T joint. Repeat this whole process again so that you have two such structures. Connect both these structures using another T joint. Into the third hole of this connector T joint, insert a six inches long pipe and add an elbow joint to its other end. The base of your magnifying glass stand is now complete!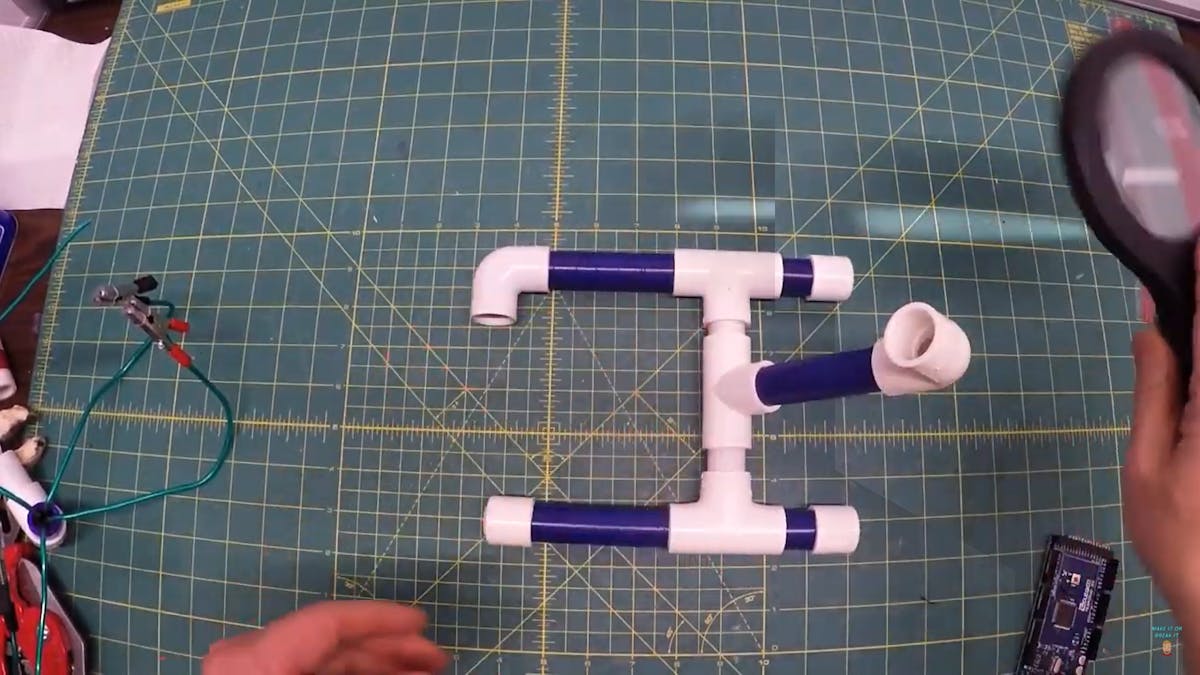 Step 3:
It's time to insert the magnifying glass into the stand! If you have a magnifying glass with a half-inch handle you have no problem at all but if you don't then don't worry we'll tell you what needs to be done. Wrap duct tape at the base of the handle of the magnifying glass enough to make it half an inch in diameter. Insert this into the last elbow joint that we connected in the previous step.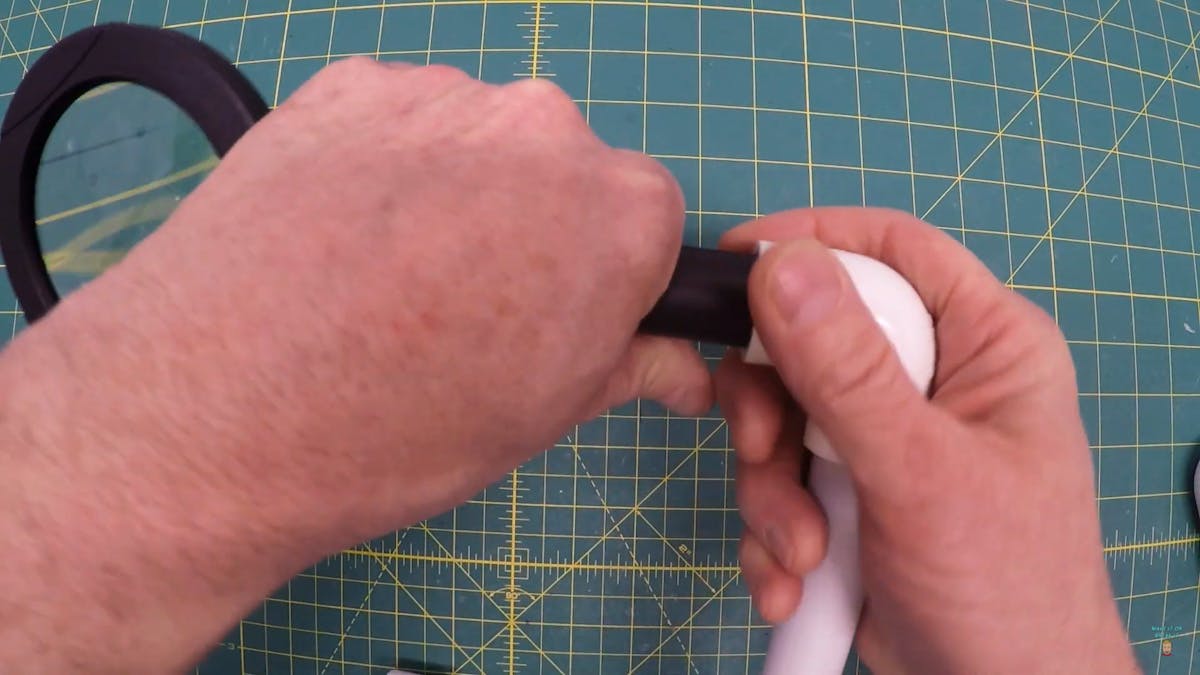 Step 4:
You could even make helping hands to hold your specimen or object while you're using the magnifying glass. To make these helping hands, cut two vinyl-coated wire pieces of twenty inches and fold them both in half. Attach four crocodile clips on the ends of the wires. Insert the folded part of both these wires into a piece of one-and-a-half-inch PVC pipe and put glue into it so that it is held in place. Connect this to an elbow joint. Now to insert this, simply remove one of the stoppers and put the elbow joint with the wires on the pipe. This is an optional step that can be omitted if you don't want any helping hands.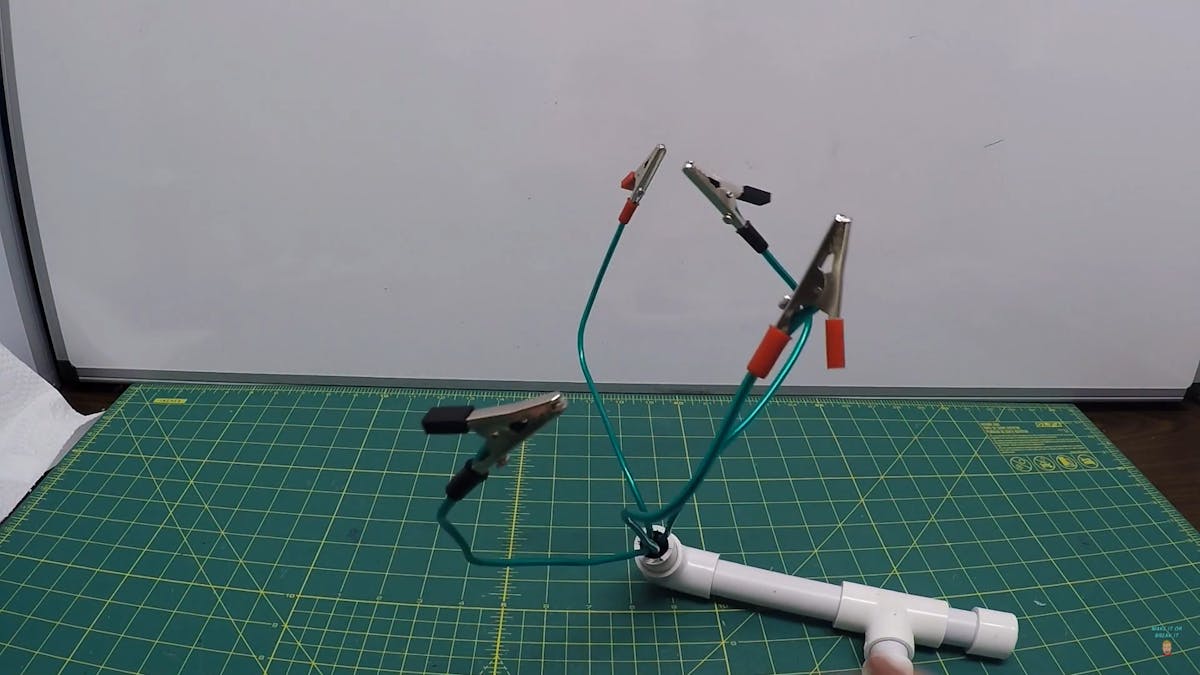 Step 5:
Now it's time to decorate your stand! For this build, we've simply used blue duct tape to make the structure look less boring. You could use any supplies you want to decorate; let your imagination run wild!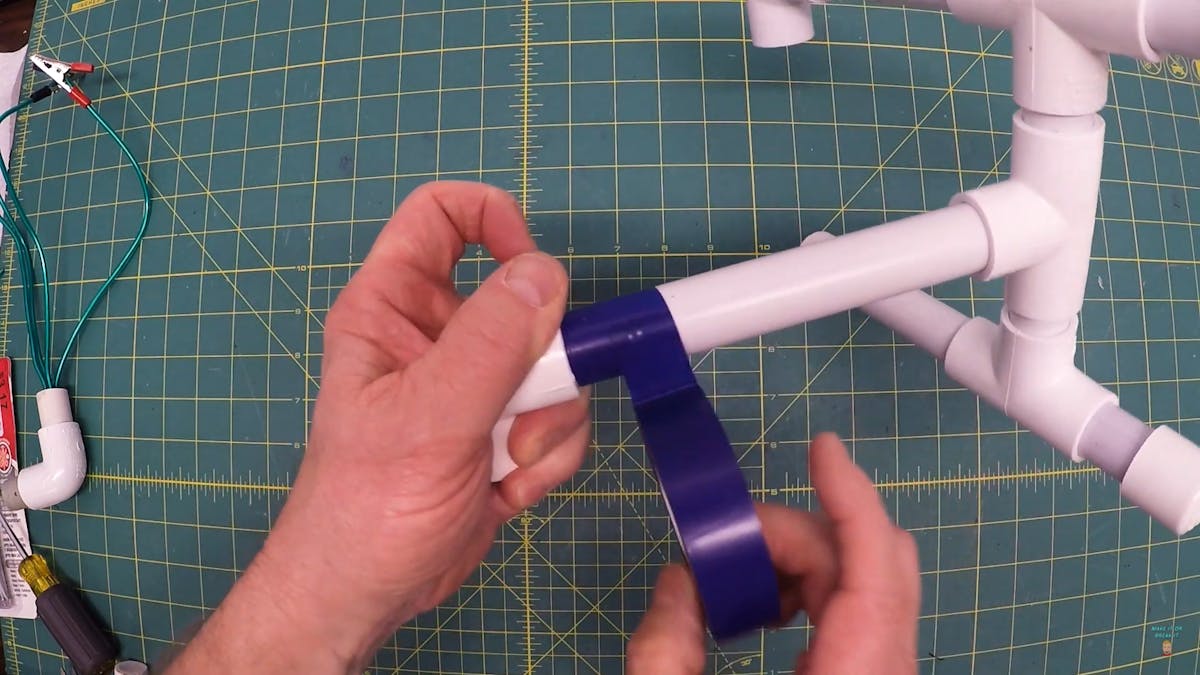 Your magnifying glass stand is now complete! Complete all your projects hands-free with ease now that you have the help of this sturdy stand. You can even remove the parts of this stand easily when it's not in use so it's portable and easy to store. Enjoy your latest creation!
Subscribe to our Newslatter
Sign up for free and be the first to get notified about new posts.