Are you a huge fan of transformers? More specifically, was Optimus Prime your absolute favorite? We are about to make the child in you very happy by showing you how to make your very own life-size Transformers Optimus Prime Blaster Gun prop from scratch at home in five simple steps. Are you ready to fulfill your childhood dreams? Read more to find out how it is made.
Products needed for this DIY project:
1.      PVC pipe
2.      3D printer
3.      Epoxy
4.      Glue gun
5.      Spot putty
6.      Filler primer
7.      Spray paint
8.      Power bank
9.      Wires
10.   Speaker
11.   LED lights
12.   Nano Aurdino
13.   Soundbox
Let's get started with our DIY project!
Step 1:
First, you need to take a picture of a mini version of the gun to make a profile outline for the life-size version using fusion. Once you've marked out the outline roughly you need to work on each piece one by one. Taking one piece at a time mark out all the details that you want the parts to include. Import all this to your 3D printer and print out all your parts. 3D printing could take some time so it is advised that you model one piece while another piece is being printed out to save time.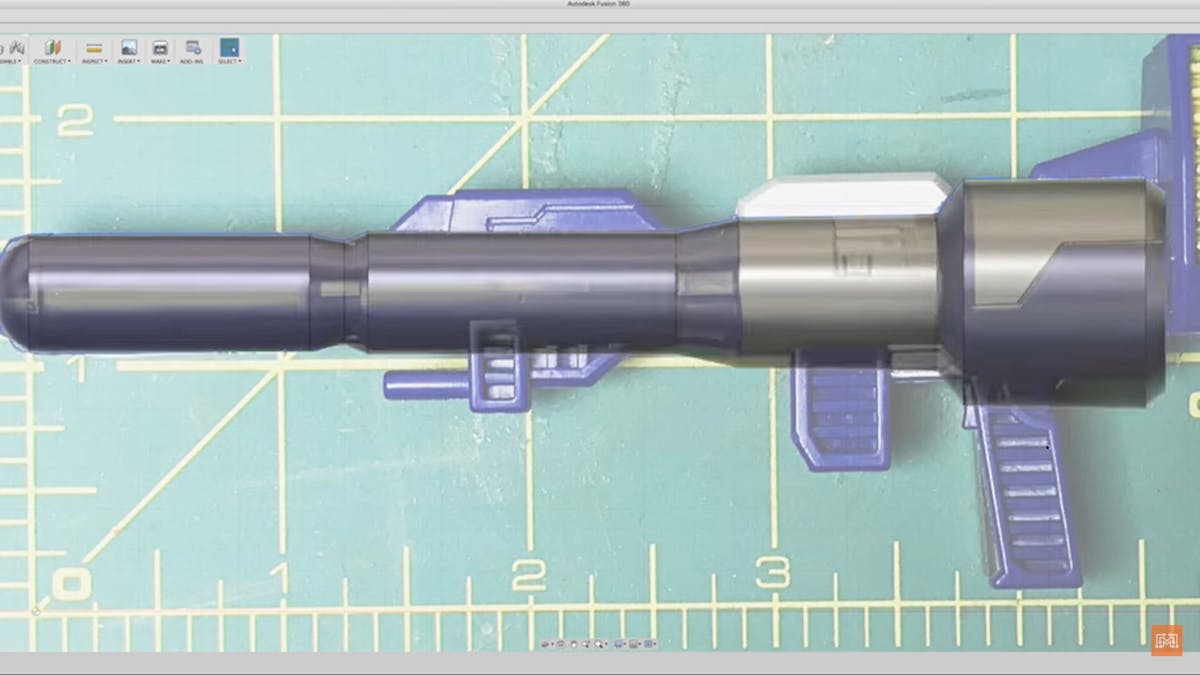 Step 2:
For the cylindrical parts of the prop gun, you could use two pieces of PVC pipes cut to length. Once all the parts have been 3D printed it's time to assemble them all together. We suggest that you put the whole structure together first without using any glue so that you're sure that all the parts fit properly. Then you can take some epoxy or super glue and stick all the parts together according to your profile outline. Just make sure to keep the top and bottom half disconnected as it would be helpful while putting the electronics in.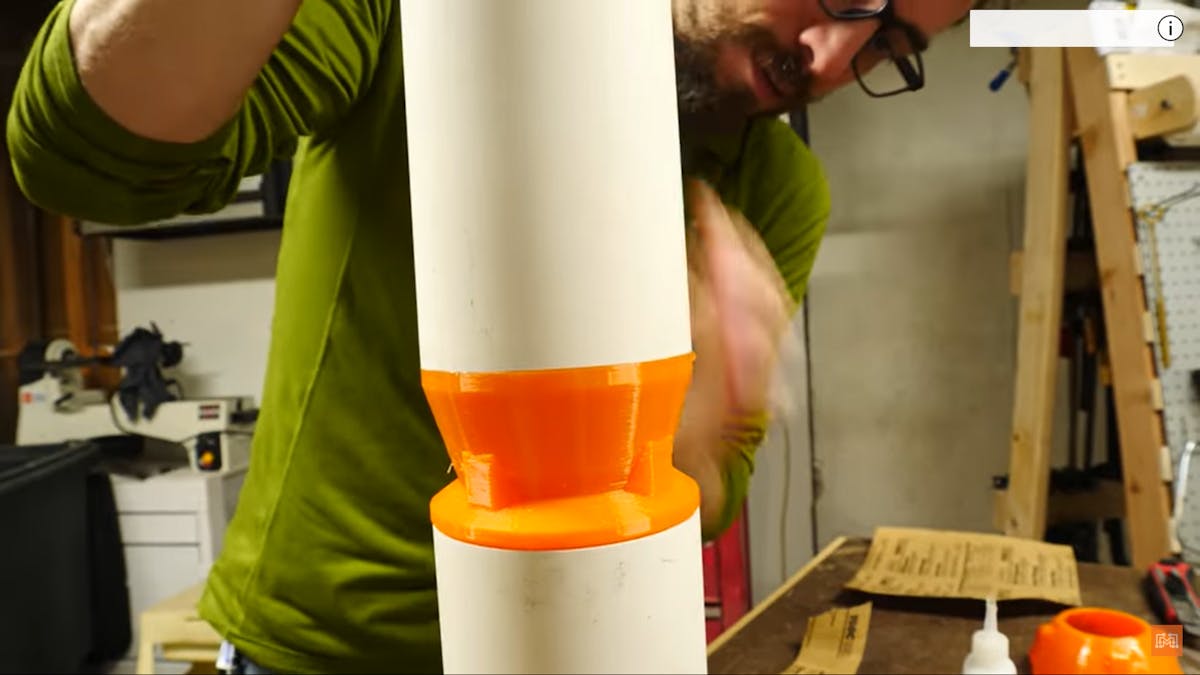 Step 3:
Coat all the 3D printed pieces with a layer of XTC 3D which is a kind of epoxy that is used to smooth the surface and eliminate the lines. To make sure that the transition between two parts is smooth use some spot putty and put an even layer of it at the point where two pieces are connected. This can even be used to fill in any gaps or inconsistencies that were there due to 3D printing. After the putty has dried, sand the whole structure down thoroughly. Then you need to spray the whole structure with some filler primer. After the primer has dried, sand it again. You can never really sand enough!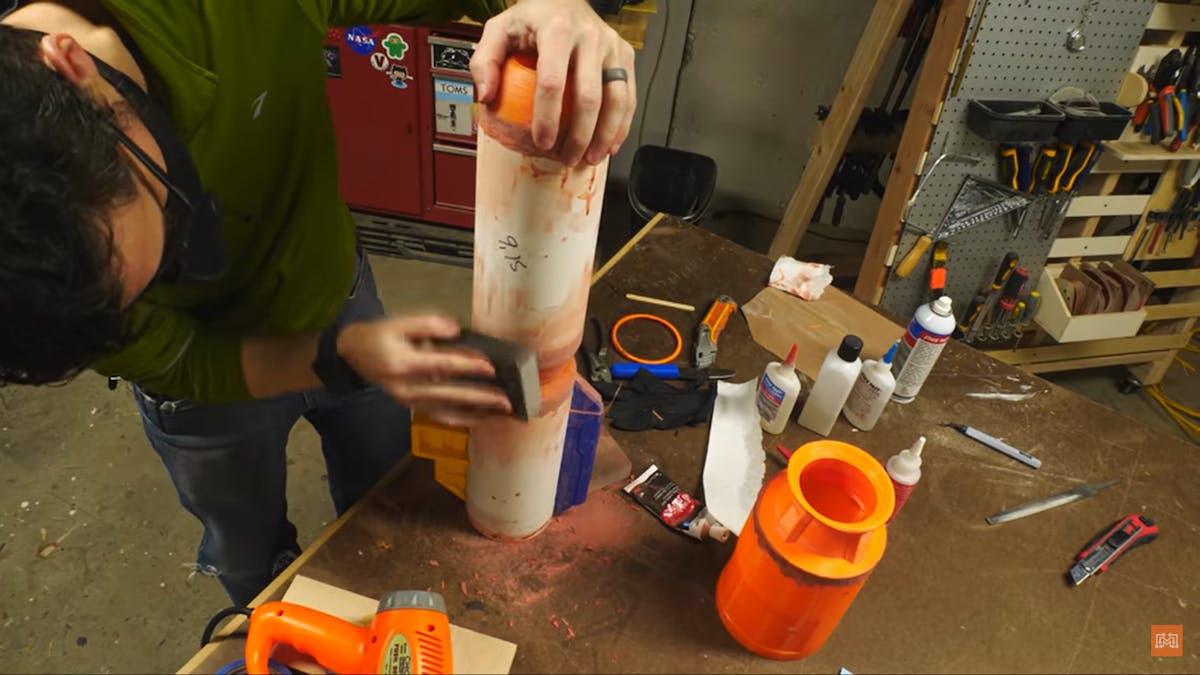 Step 4:
Now let's work on the electronics of our prop gun to add some special effects! For this, you simply need to connect some LED lights, a nano Aurdino, a sound box, two buttons, a speaker, and a power bank with the help of some wires and program it to suit your needs and preferences. Put a diffuser at the front of the prop gun so that the LEDs aren't too harsh. Put the LED lights and the speaker right behind this and stick all the other parts in firmly place too with the help of a glue gun. You then have to drill two holes to insert the buttons of our electronics with the help of a drill.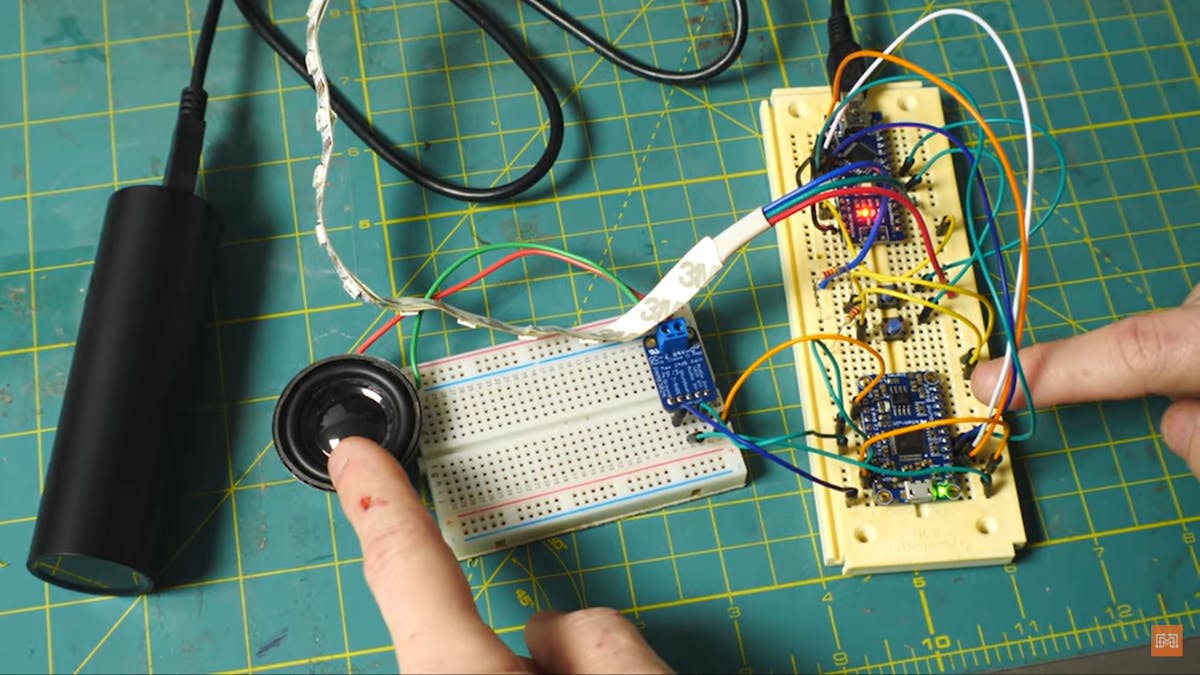 Step 5:
You can then spray paint the whole gun with some black spray paint and add some details with some silver paint so that it looks more weathered and realistic. Leave this aside to dry for some time.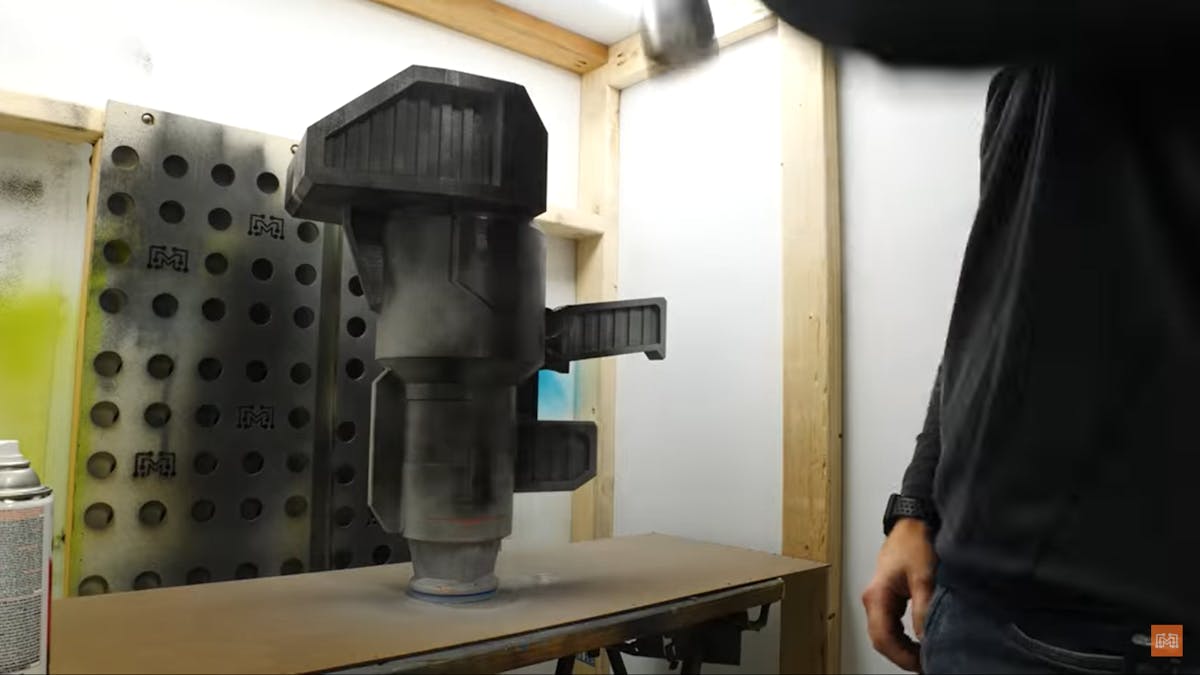 Your life-size Transformers Optimus Prime Blaster Gun prop is now complete! Show it off to all your friends and family and prove what a die-hard fan of transformers you are. Doesn't it feel amazing to have your very own life-size transformers gun that you made all by yourself from scratch? Enjoy your latest creation!
Subscribe to our Newslatter
Sign up for free and be the first to get notified about new posts.