DIY Mini Arcade Wireless Charger
Talking about the world we live in today, you really can't survive without a phone. Have a look around, you will always find someone glued to their phone, for this very reason you need a phone charger always on hand. 
But aren't you bored of the bland and dull looking chargers that come along with your phone and always somehow manages to get all tangled up. Worry no more, today we are going to make a phone charger that looks l like a mini arcade and even has a working button!
TOOLS & MATERIALS 
Assorted coloured paint pens
Black or navy flow acrylics
Pink spray paints
Filler primer
Magnets to be used for button
Magnets to be used for joysticks
A wireless charger
Button
3D printer
Soldering iron
Circuit Playground
A few strips of LEDs
Let's begin, 
The plan is to make a mini arcade phone charger featuring LEDs, wireless charging, a working button and to add a fun element, some cute cat ears. 
Are you intrigued by this very random list?
The very base of this project is completely 3D printed, we design this so the whole thing can fit into one piece and there is no glueing involved. Once the designing part was complete we printed out a blank grey 3d model. Most importantly our design had built-in hooks to hold the wireless charger.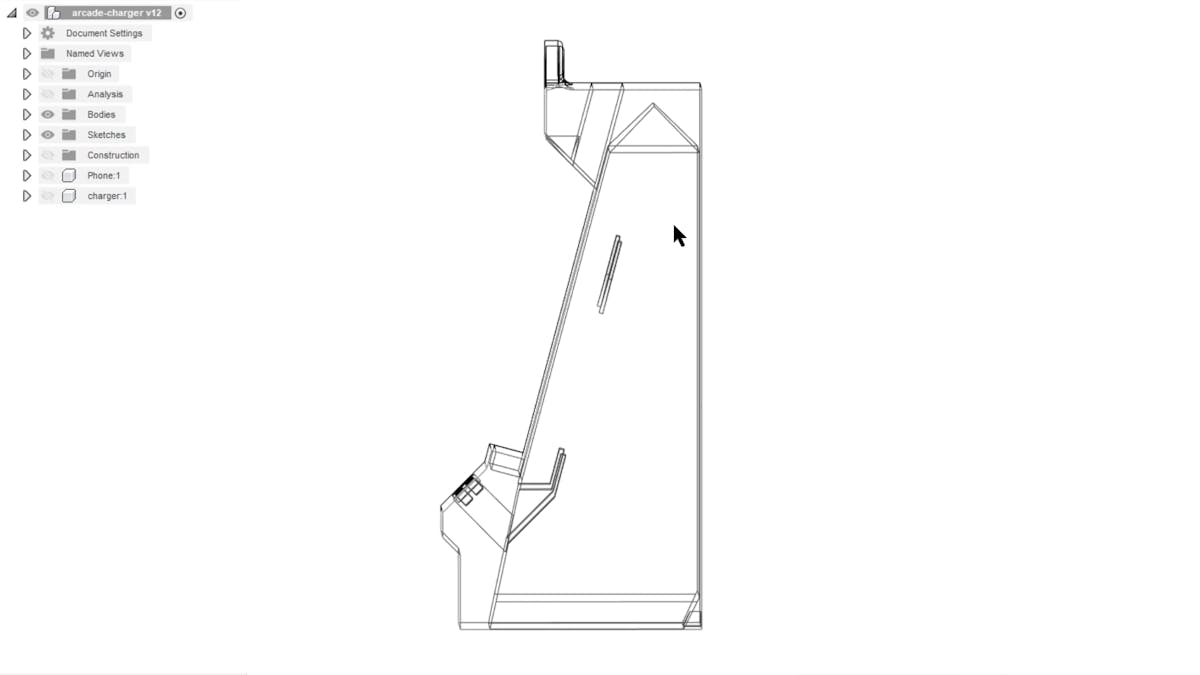 But before moving on, it's very essential to test if the wireless charger will work successfully through the wall of the 3D print. As you can see below, these little hooks are meant to hold the wireless charger and you can just slide it in. And fortunately, it was working just fine so now we can shift our focus into making this project more exciting that is by using LEDs!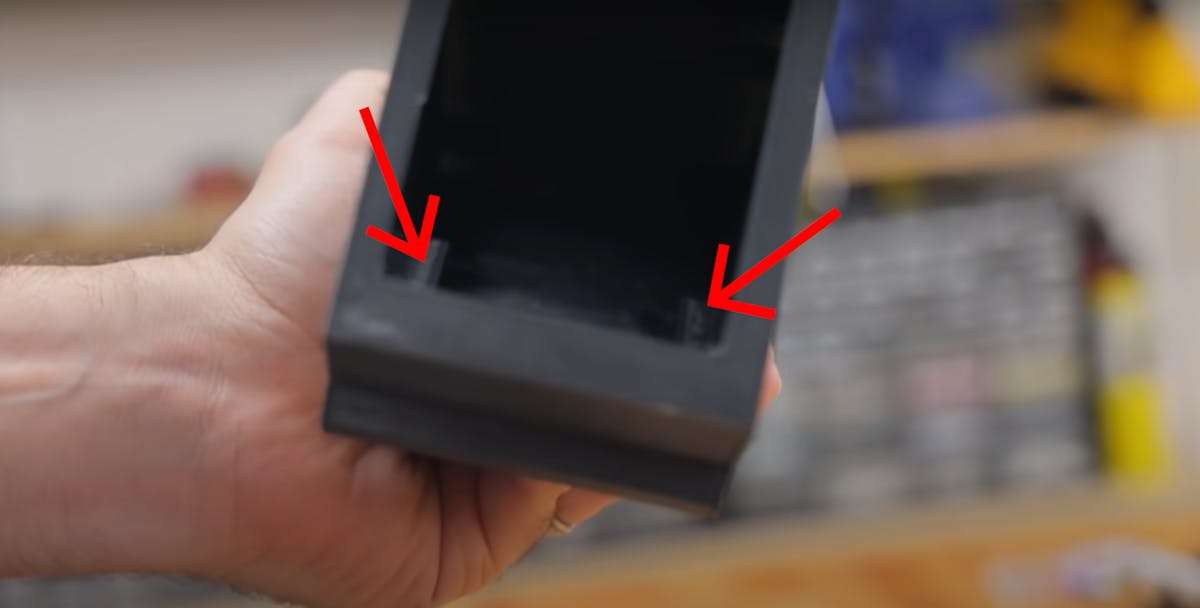 As we were going with a galaxy theme, we thought it would be cool to have little pin-pricked star points that shine. So we drilled a few random holes on the sidewall of the model and slid a few LED strips inside using tape, these lights will be controlled by a button on the arcade and for the rest of the buttons, you can use some random magnets that you might have laying around.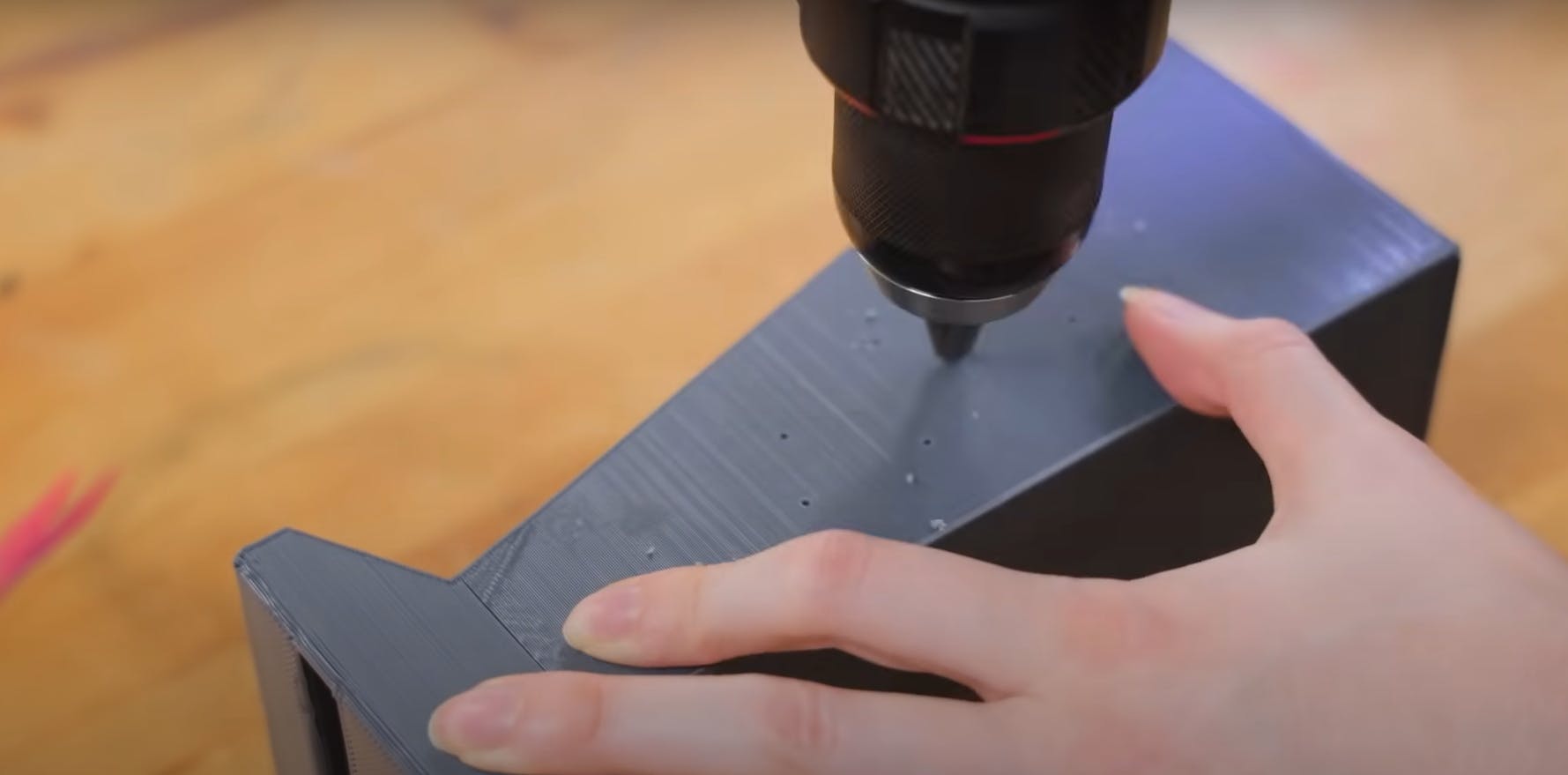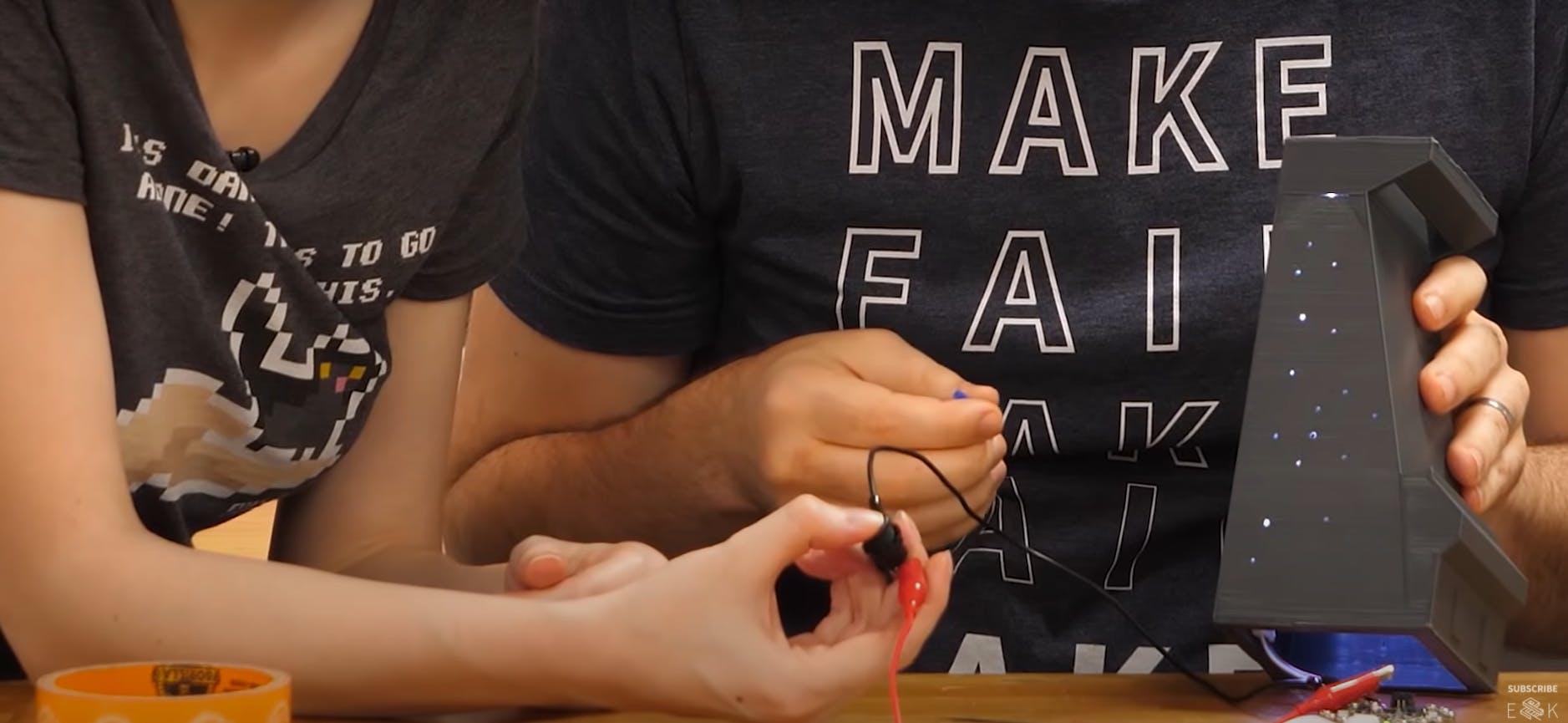 Now we didn't want to keep this project plain and boring, so it's time to try something different and paint the model. We wanted to try a fun and cool doughnuts and galaxy space theme, here is a little inspiration on how we wanted it to turn out. It's time to do a lot of sanding and priming to prepare the model for painting. 
The next step is to dive right in and start spray painting. Once that is done we can move ahead to the next step that is painting the outside and freehand the other details of our design with the help of some paint markers, flow acrylic which will go on nice and thin.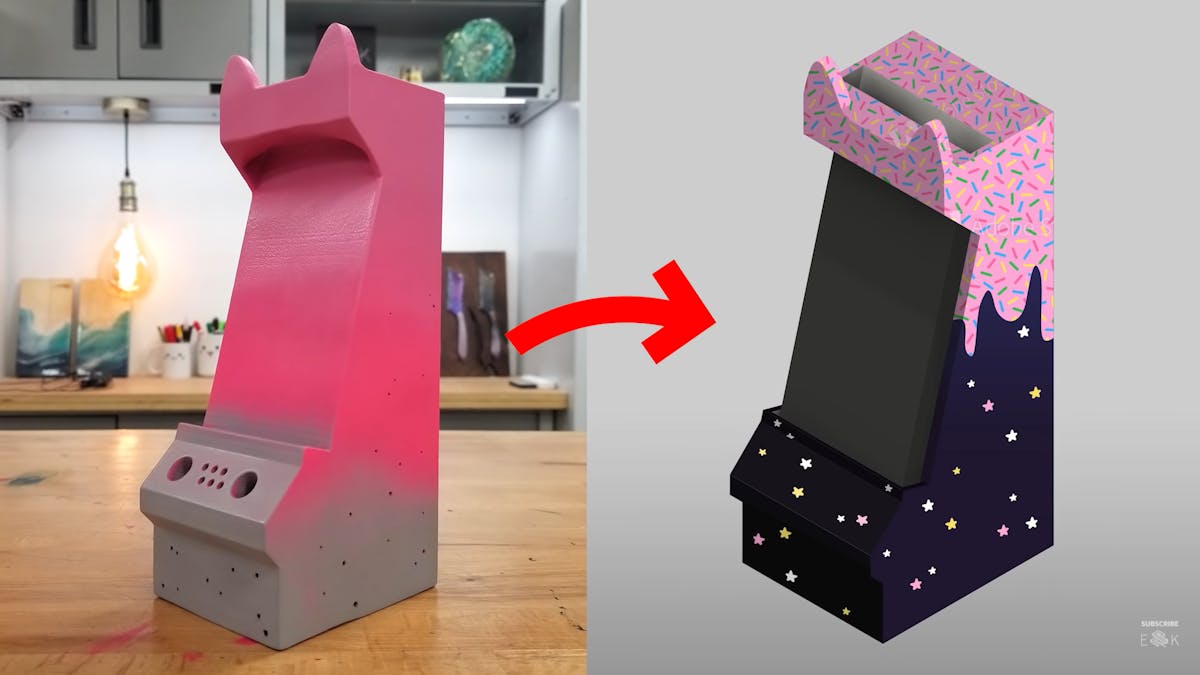 To make it simple we can start with the outline of the frosting drips then colour the space in the bottom, then finish up with all the details like adding the fun little colourful sprinkles and tiny stars. Next, fit all the buttons in place, add the wireless charger and test the whole thing out. 
And time to do a happy dance, because everything works just fine and your cool project is now ready to be used!
You have your very own wireless charger that looks just like a mini arcade and is super cool and fun and it even lights up to give that galaxy theme vibe.
Happy DIY-ing!
Subscribe to our Newslatter
Sign up for free and be the first to get notified about new posts.