Do you wish you had a nice swing in your backyard? Or just a comfortable and durable hammock where you can relax? If you don't have any pine trees in your backyard to install a hammock this DIY is perfect for you! Today we will show you how you can make a portable hammock in a few simple steps. Read more to find out how it's made.
Products needed for this DIY project:
1.      4 ten foot long 2 x 4 wood
2.      Screws
3.      Hammock swing
4.      Eyeball screw
5.      Drill
6.      Woodcutter
Let's get started with our DIY project!
Step 1:
Carefully cut your 2 x 4 wood into the following lengths while wearing the necessary protective equipment:
Bottom base:
·        2 pieces which are eight feet long
Bottom frame:
·        Two pieces which are 4 feet long
Uprights:
·        Four pieces which are 5 feet long
Cross pieces:
·        Two pieces which are 3 feet long
*Additionally, we will also require:
·        Four pieces which are 8 inches long
·        Four pieces of 4 by 4 square blocks
Don't forget to sand all the wood pieces down after you have cut them so that there are no rough edges and the hammock has a smooth finish!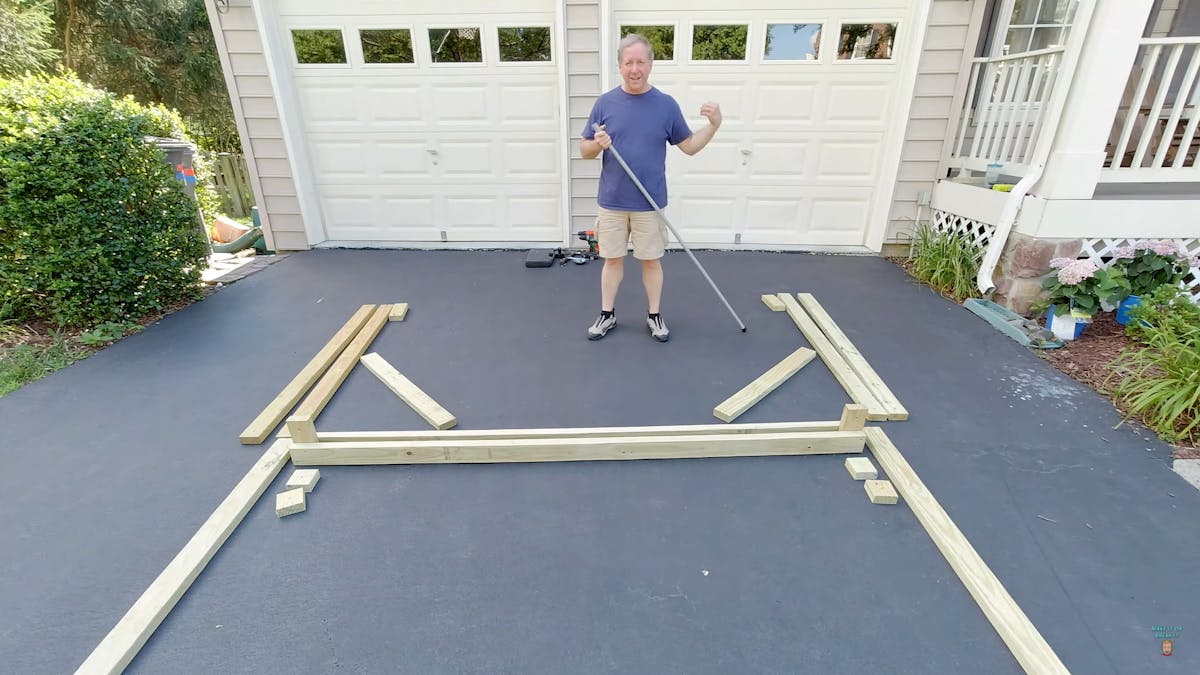 Step 2:
Place two pieces of 8-inch-long wood between two pieces of eight feet long wood and screw them in place with the help of a few four-inch screws and a drill.
After this is done, you need to screw in the four pieces of 4 by 4 square blocks to all four sides of the base structure. This is what will make your hammock foldable.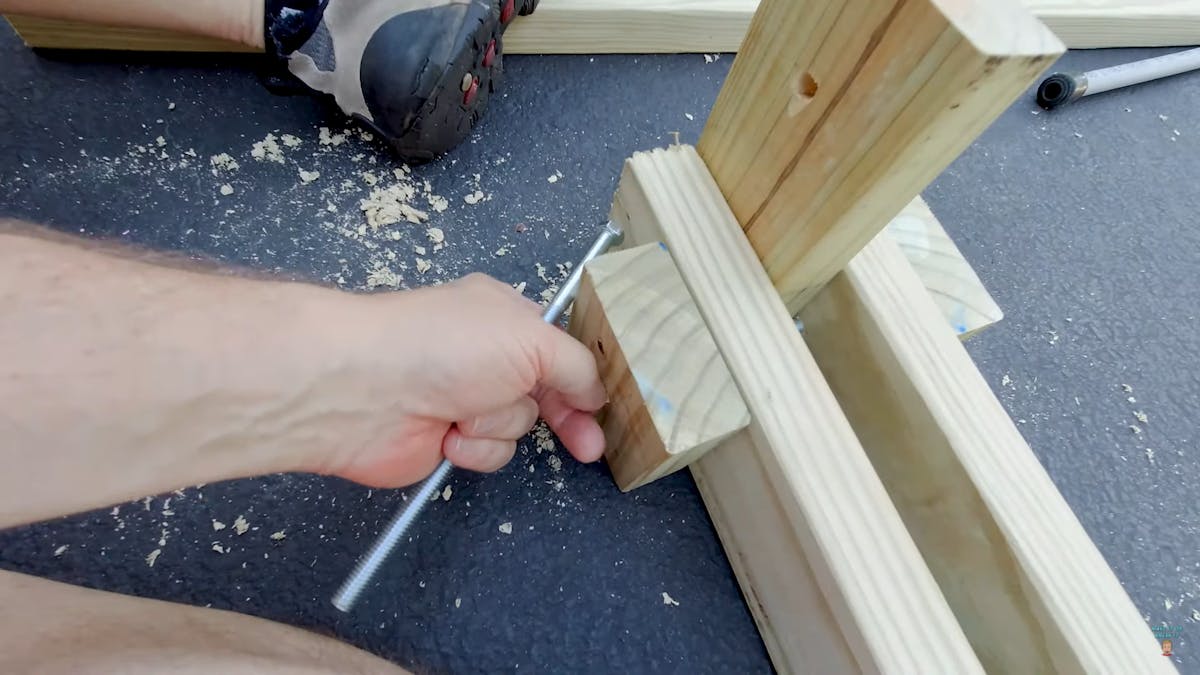 Step 3:
Screw the two pieces of four feet long wood into the bottom of the base structure as shown in the picture given below. Use at least four screws on either side so that the structure is not loose.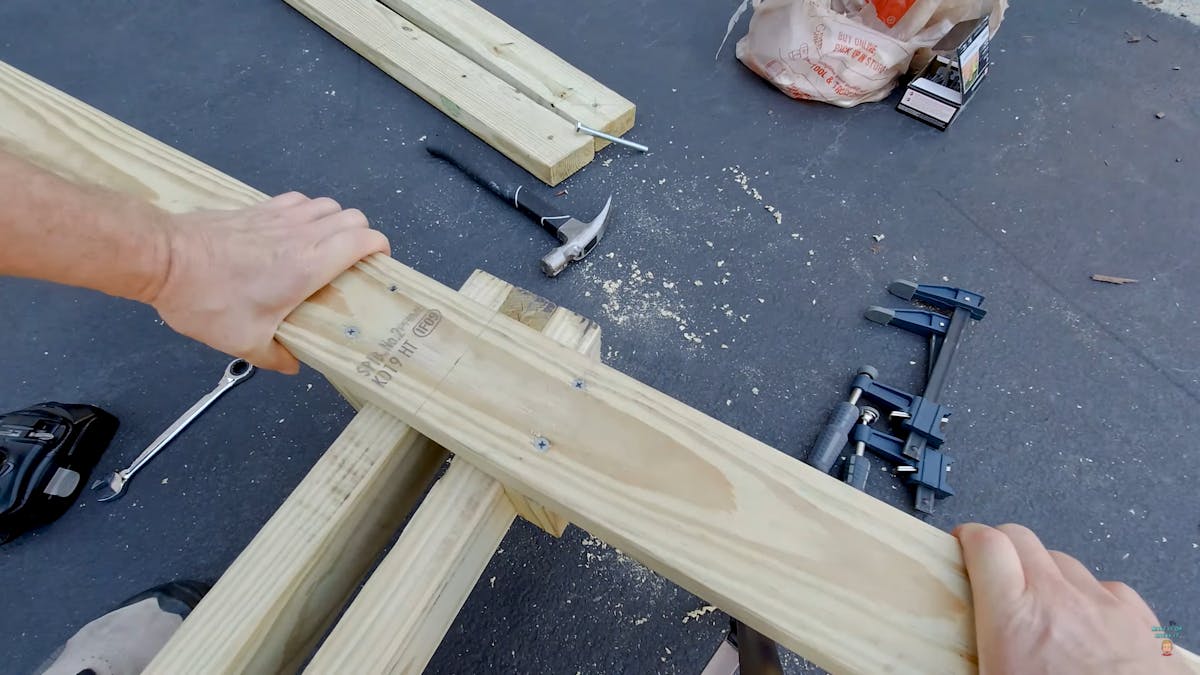 Step 4:
Once you're done with the previous step, flip it over to reveal our strong base. Now it's time to work on the uprights. Screw the two pieces of five feet long wood on either side of the base. Make sure to screw this onto the part of the eight-inch-long pieces that are popping out of the base structure.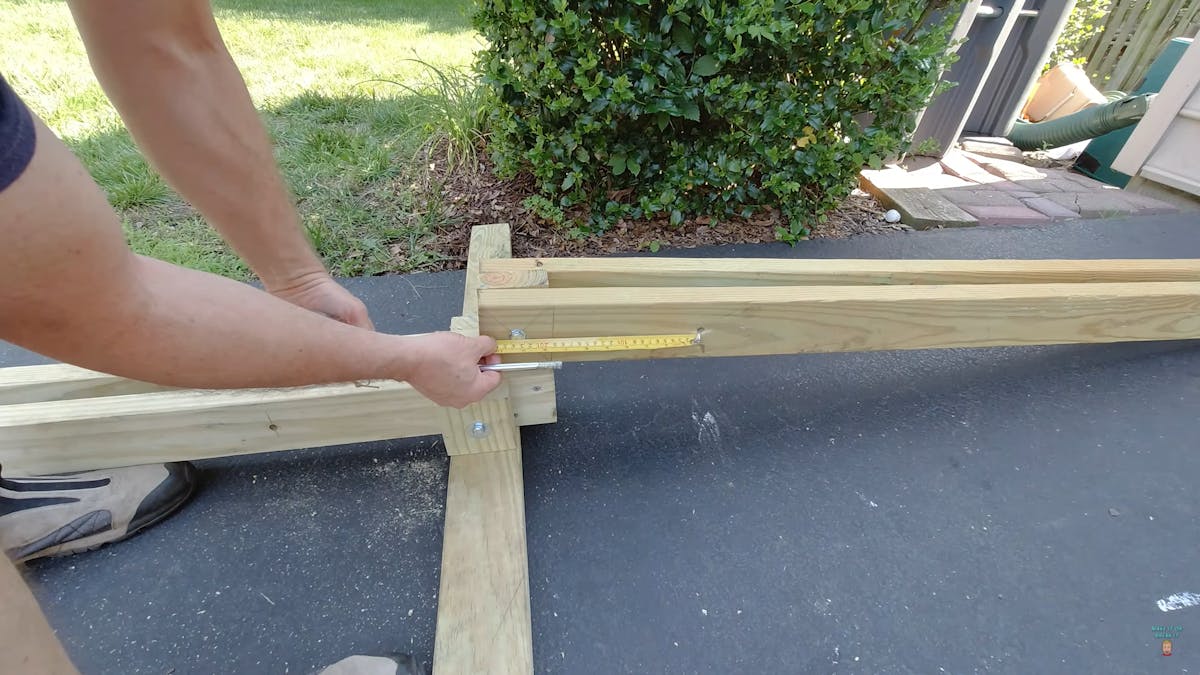 Step 5:
Screw in the other two eight-inch wood pieces in the middle of the two uprights on both sides of the hammock structure. Insert a three-hundred-pound strength eyeball screw into both the eight-inch wood pieces that we just screwed in between the uprights.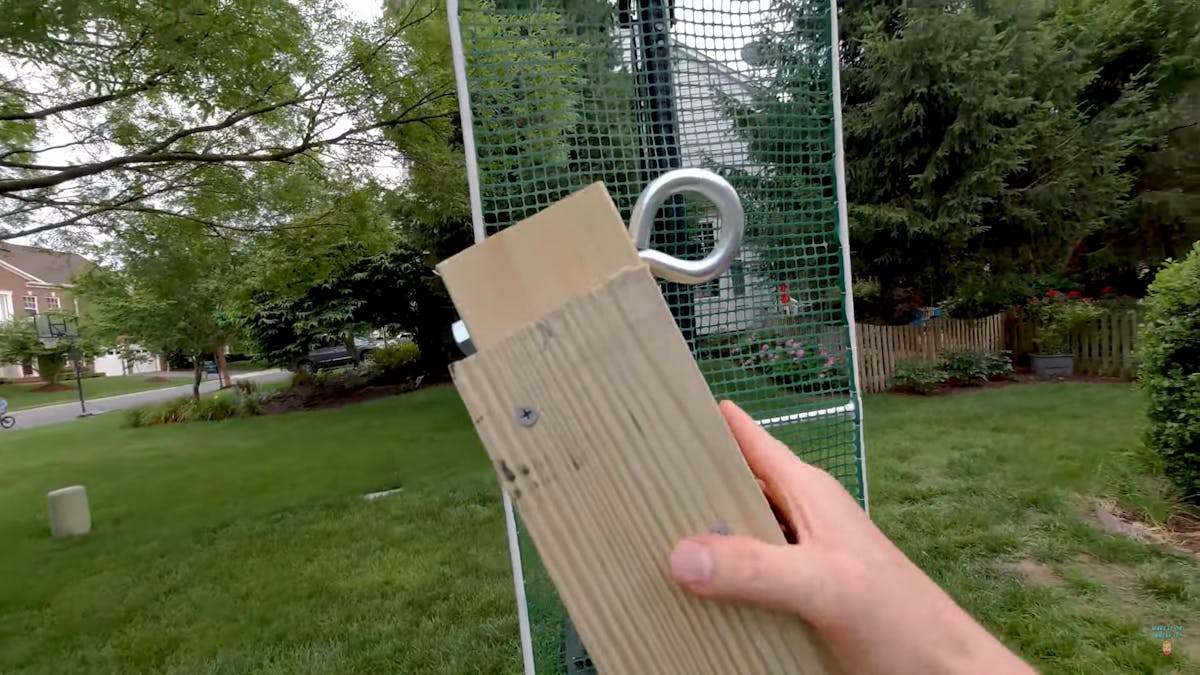 Step 6:
Now you need to screw in the two pieces that are three foot-long as the cross pieces in place. Screw it in place diagonally: one end between the two eight-foot-long base pieces and the other end between the five-foot-long uprights. Make sure that they are screwed in on the exact same place on both sides so that they look symmetrical. For more clarity refer to the picture given below.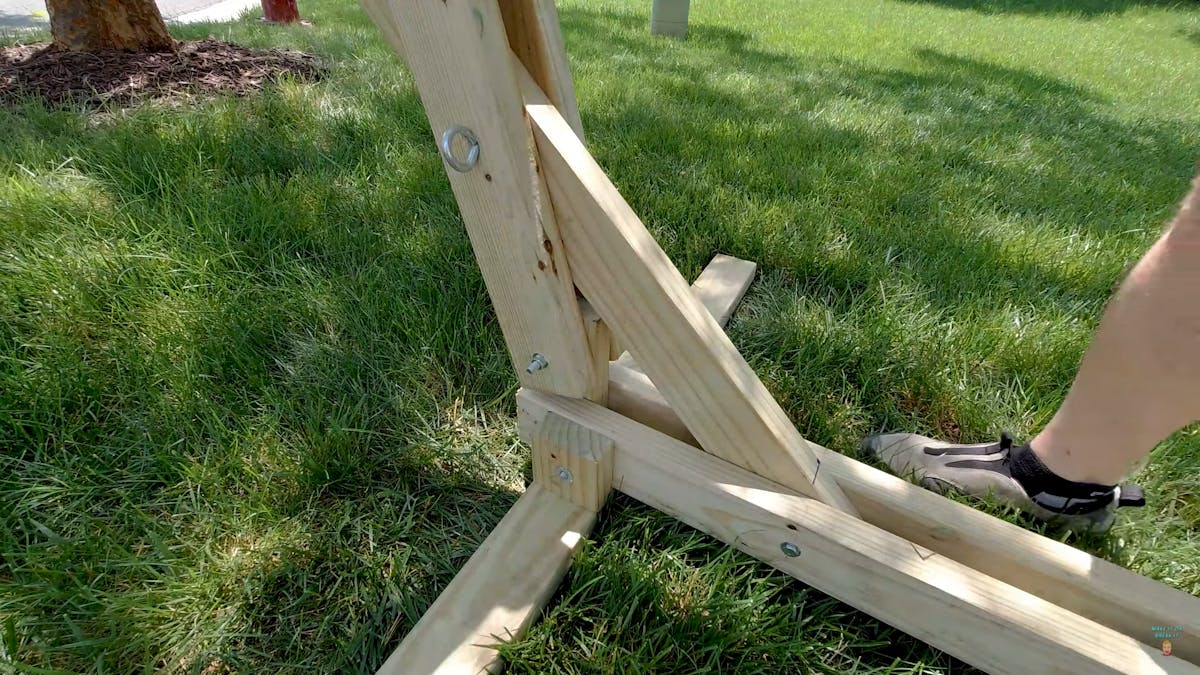 Step 7:
Your last step is to put the hammock in place. Using some heavy-duty snap hooks attach the hammock swing to the eyeball screws on the uprights.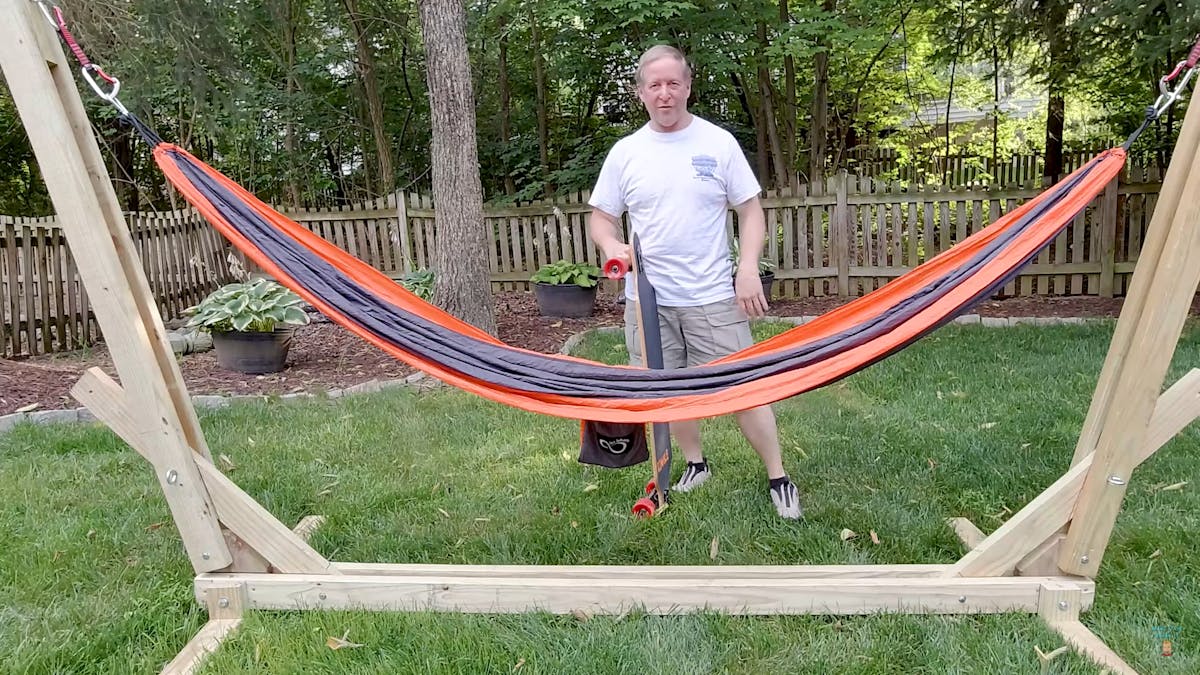 Your portable hammock is now complete! You can remove the parts of this hammock when not in use so that it's easier to store and transport. Enjoy this great new addition to your backyard!
Subscribe to our Newslatter
Sign up for free and be the first to get notified about new posts.