For all you loyal Star Wars fans out there, we've got another unique DIY for you! Today we will be showing you how to make your very own Star Wars Mandalorian Rifle from scratch at home. There are a number of unique takes of this DIY project but ours is the perfect blend of them all. If you're interested, read more to find out how it is made.
Products needed for this DIY project:
1.      Mini Star Wars Mandalorian rifle
2.      3D printer
3.      Wood
4.      Paint
5.      Wood stain
6.      Aluminium pipe
7.      Glue
Let's get started with our DIY project!
Step 1:
First, you need to take a picture of a mini version of the gun to make a profile outline for the life-size version by calibrating it to size using fusion 360. Once you've marked out the outline roughly you need to work on each piece one by one. Taking one piece at a time mark out all the details that you want the parts to include. Import all this to your 3D printer and print out the required parts. 3D printing could take some time so it is advised that you model one piece while another piece is being printed out to save time.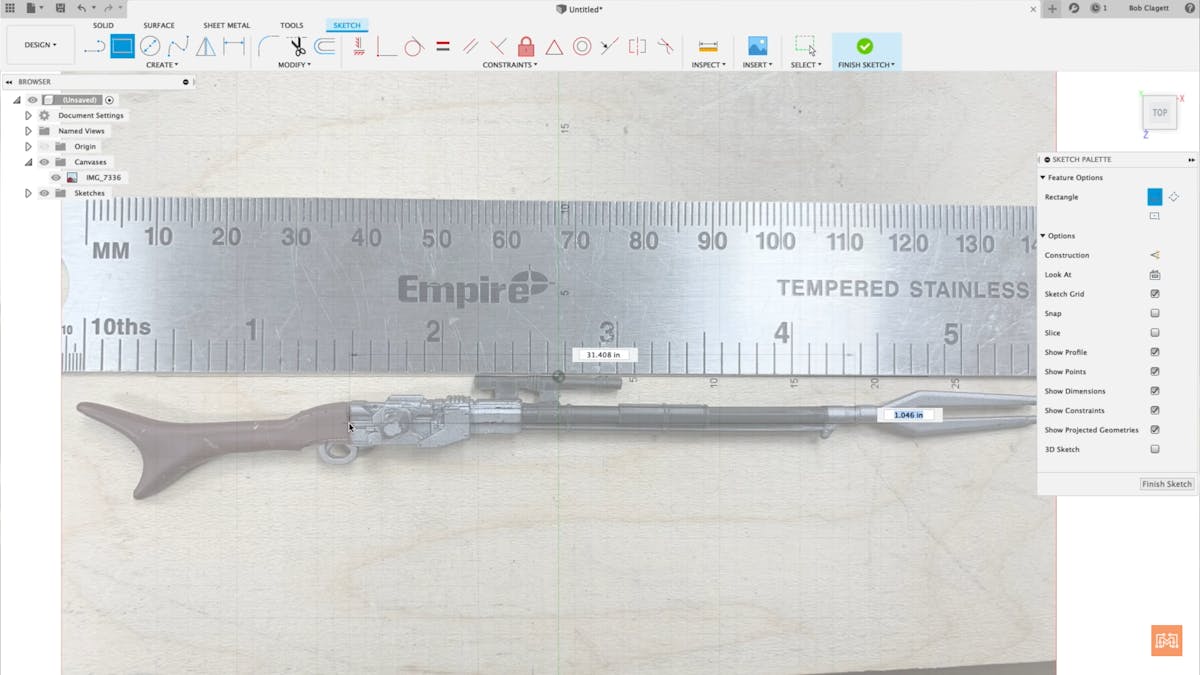 Step 2:
If you notice the back part of this gun is made up of wood so for now, we will be working on that step. Draw a rough outline of the back section and stick it onto a piece of word to use as a guide. Then using a bandsaw cut the word by following the reference lines. Sand the whole wooden structure to get precise details. Your final wooden structure should look like the one given in the picture below.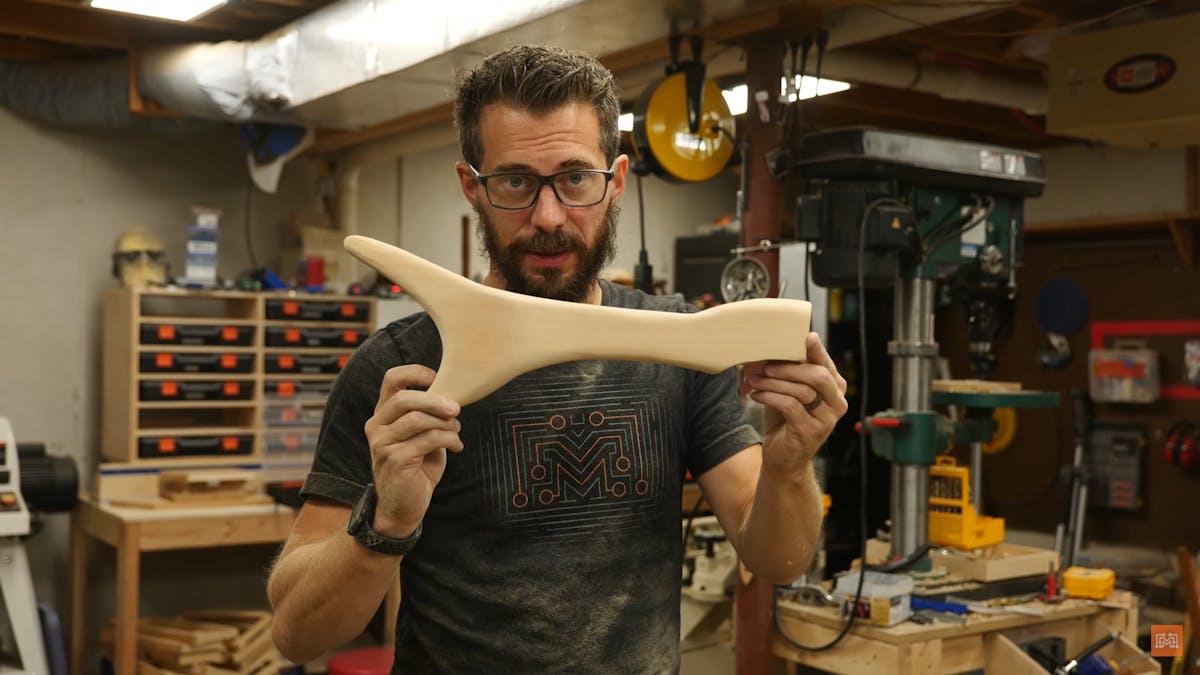 Step 3:
We will be making the receiver partly of wood and partly of 3D printed parts. Depending on your preference, you can use either or both of these methods to make your receiver. Sand all the parts down until you're satisfied with them. The final structure of the receiver should look like the one given in the image below.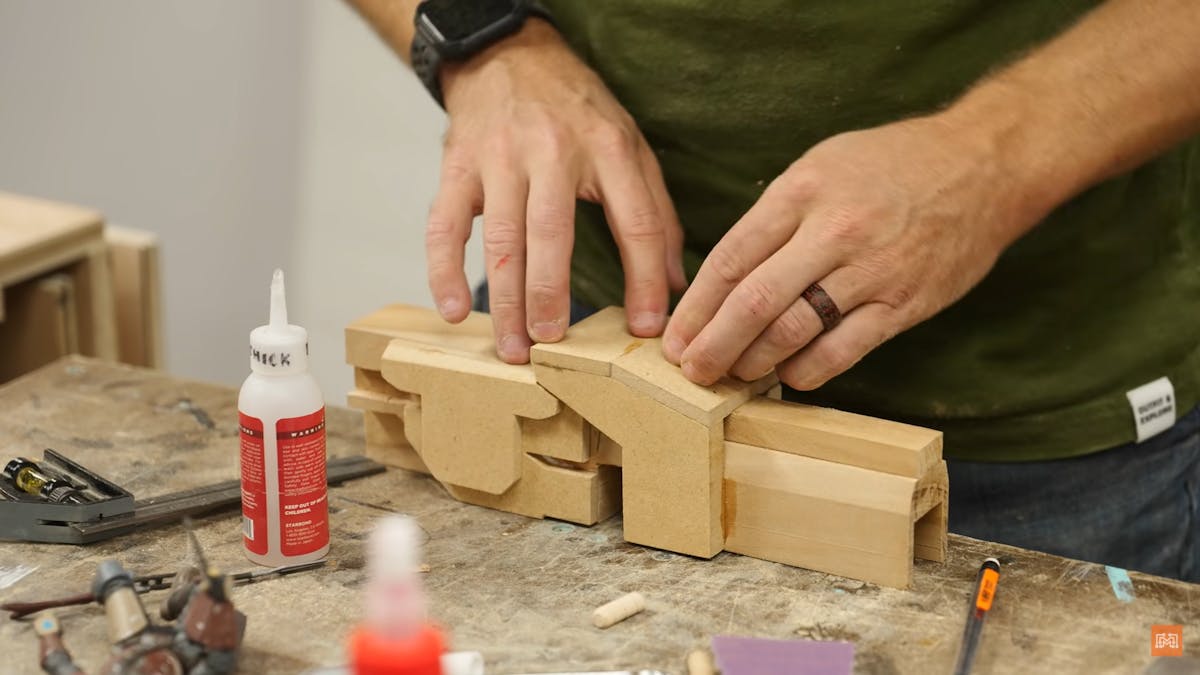 Step 4:
We will be using an aluminum pipe to make the body of the gun which will be inserted in the receiver. Depending on how detailed you want your gun to be, you can 3D print the parts that will be put onto it.
Step 5:
To make the forked front of the gun we will be using a piece of MDF. It is advised that you make a round outline of the gun on a sticky paper and stick it on the MDF for reference before cutting it. You will also need to make a tapering cylindrical structure with a slot on which this forked front will be attached. You can either make this out of wood or 3D print it.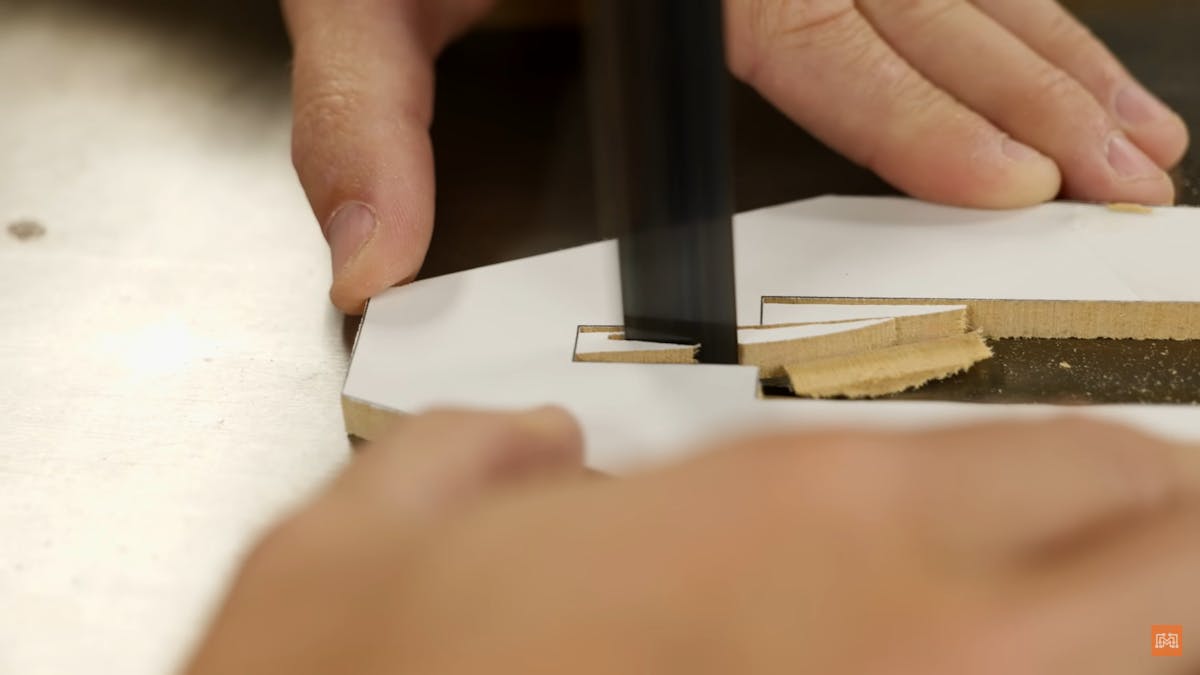 Step 6:
Here comes the fun part of the DIY project! Paint the parts of the gun that are supposed to be made of metal with silver paint. A natural wood stain needs to be applied to all the pieces that are supposed to be made of wood. Paint the other parts like the aluminum middle pole, the scope, etc., black. You can add any other details you want to your gun to make it more personalized!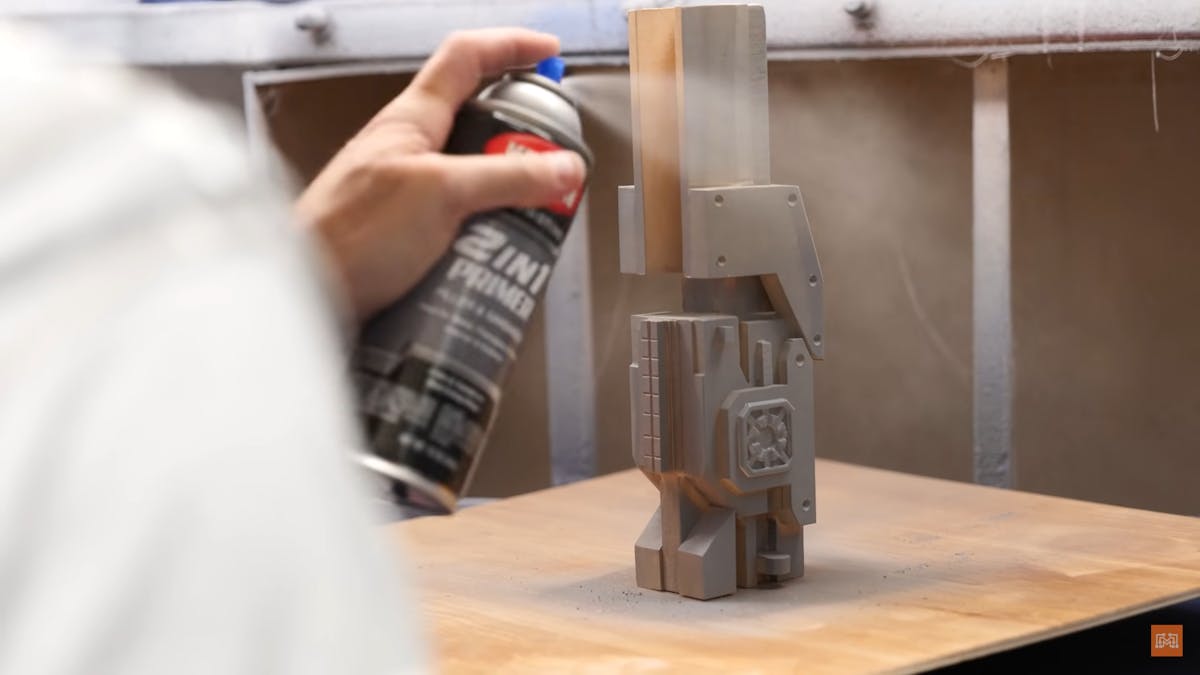 Step 7:
Now it's time to assemble all the pieces together. You could use any form of adhesive for this purpose. Attach the rear wood handle onto the receiver. Insert the aluminum pole into this receiver and stick all the other parts including the 3D printed parts in place. Then finally connect the forked end to its tail and connect the whole thing to the main structure to finish it off.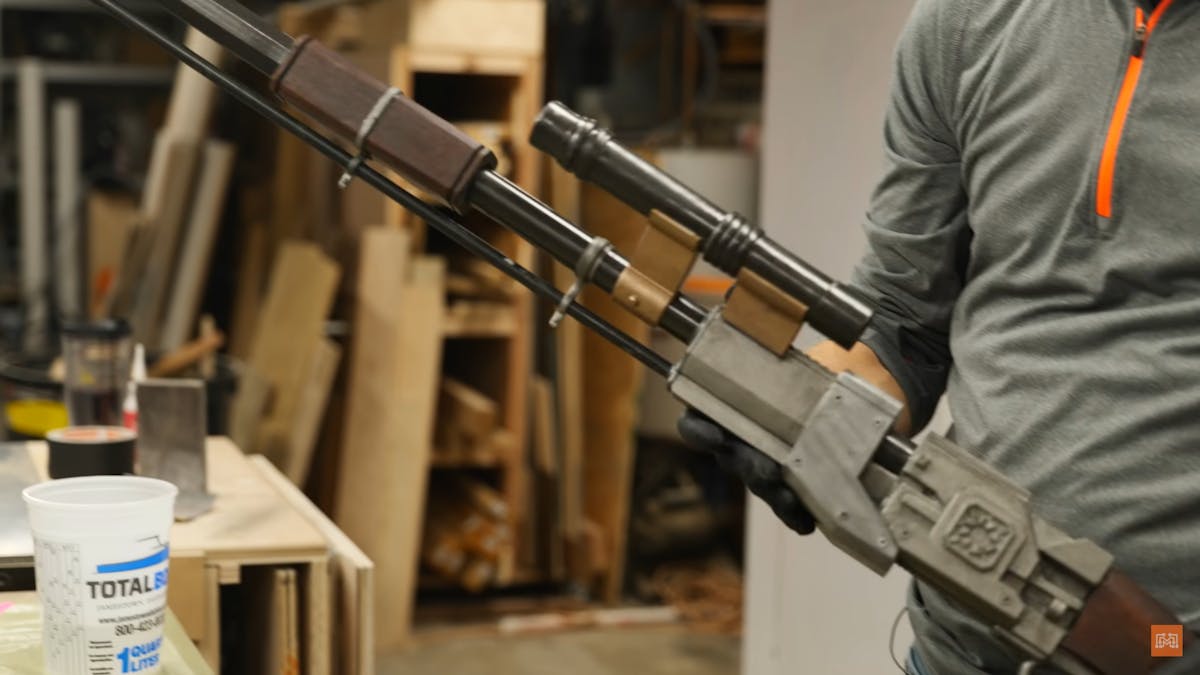 Your Star Wars Mandalorian Rifle is now complete! You can add it to your collection of props to build it even more. Show this new build to your friends and family who are Star Wars fans to see the look of amazement on their faces. Enjoy your latest creation!
Subscribe to our Newslatter
Sign up for free and be the first to get notified about new posts.