DIY Super Soaker vs. Store Bought 
It's summer and summer calls for some harmless fun, one way to do that is super soakers! But I was kind of bumped to know that airpower super soakers were hardly available anywhere, I wonder if we can make one. 
Well of course we can, with a little experimentation and the power of DIY we can make our very own super soakers. Let us get started. 
TOOLS/MATERIALS 
Set of #8-32 taps
So today we're going to try and build our very own water blaster by using some spare plumbing parts and a bike pump. So the plan is that the pump will work kind of like a super soaker, we're going to have air pressure that pushes the water through a nozzle out as a stream and hit the targets.
We have here an assembled sample as shown below, lets give a quick rundown on how it actually works, here we have the bike pump and it is going through a one-way valve right into the main assembly and there's going to be air in the middle section and water in the clear part so that we can see how much fuel (i.e water) we have left and then there's the trigger which is basically just a fast-acting valve.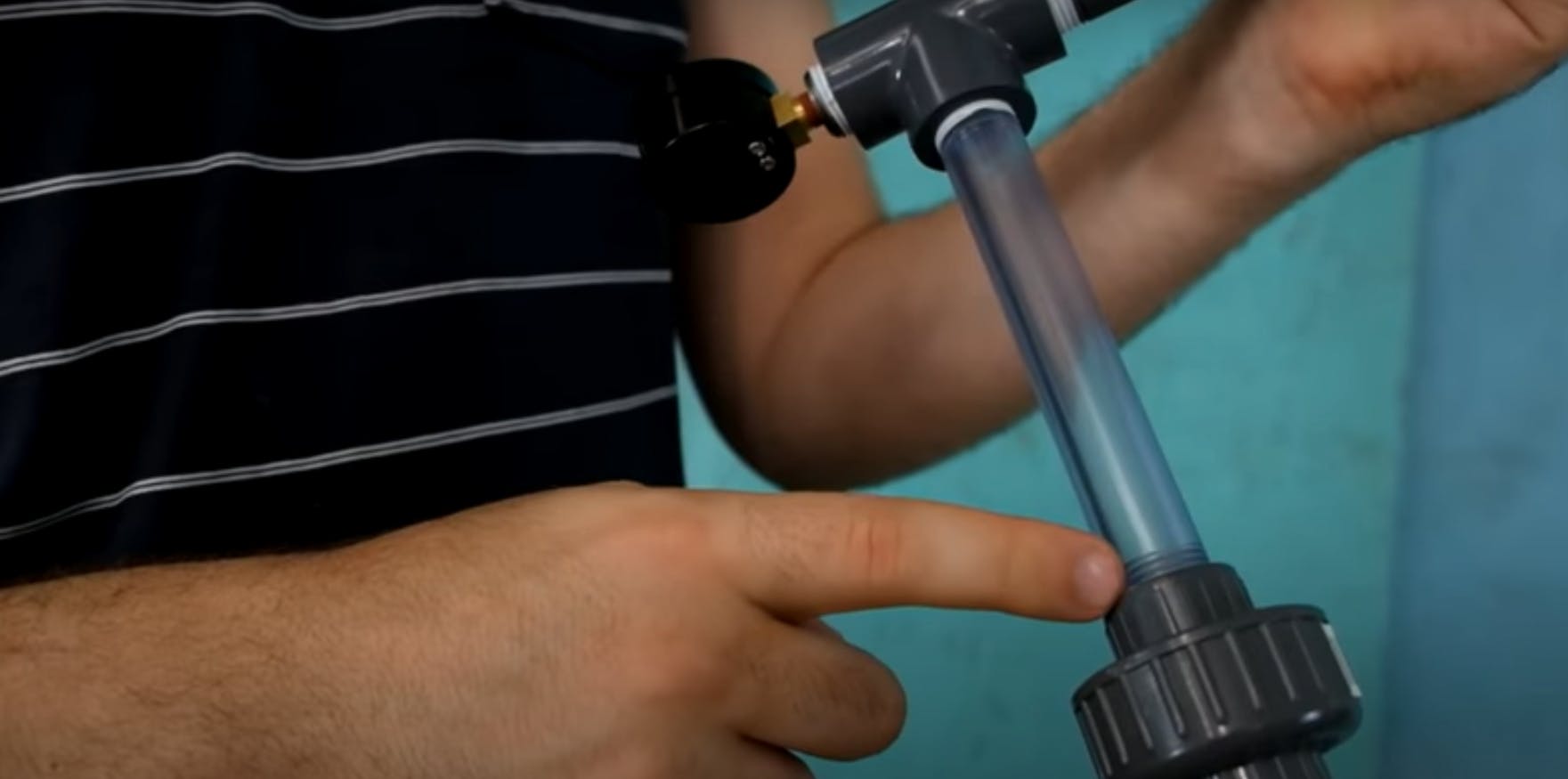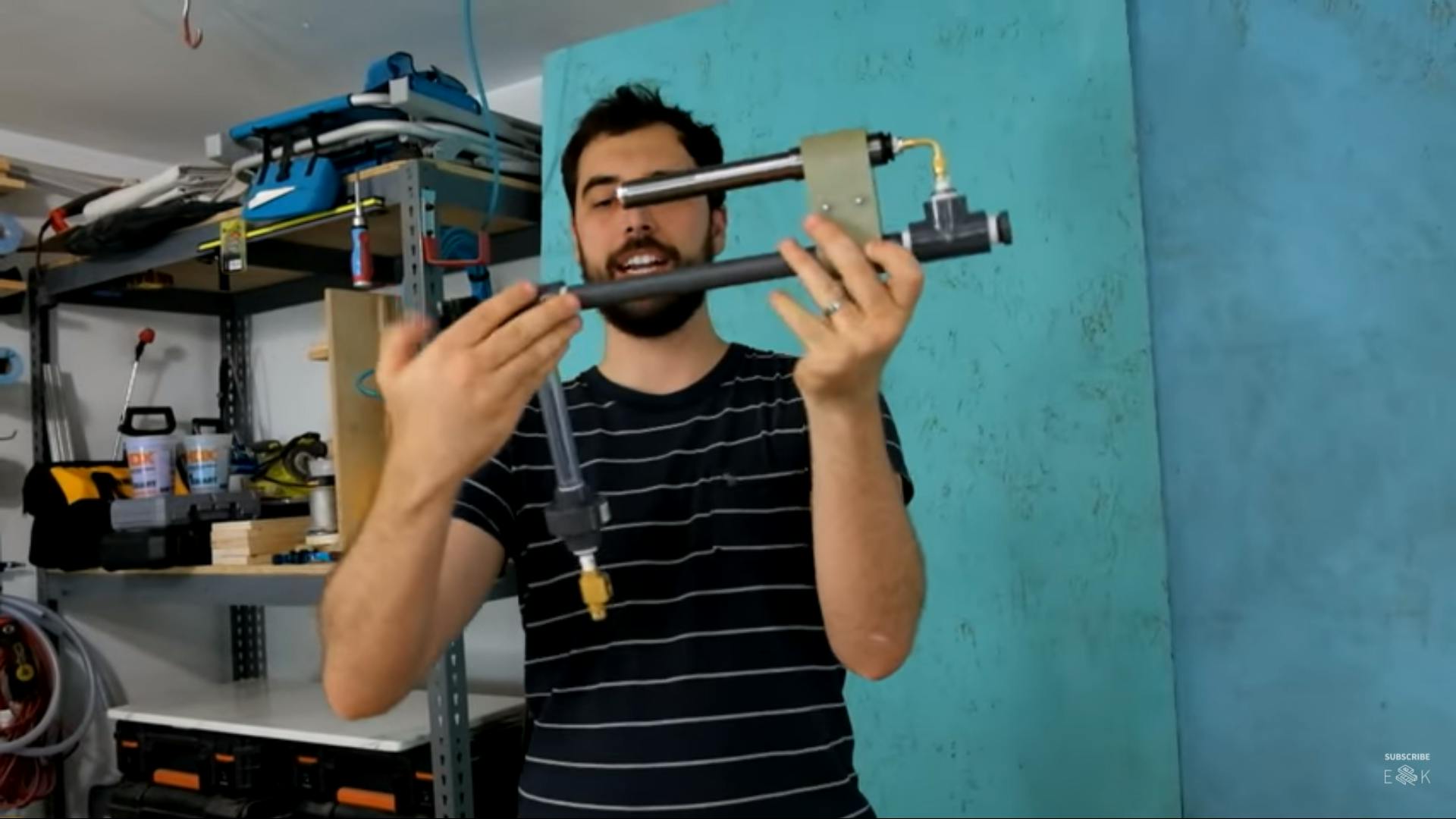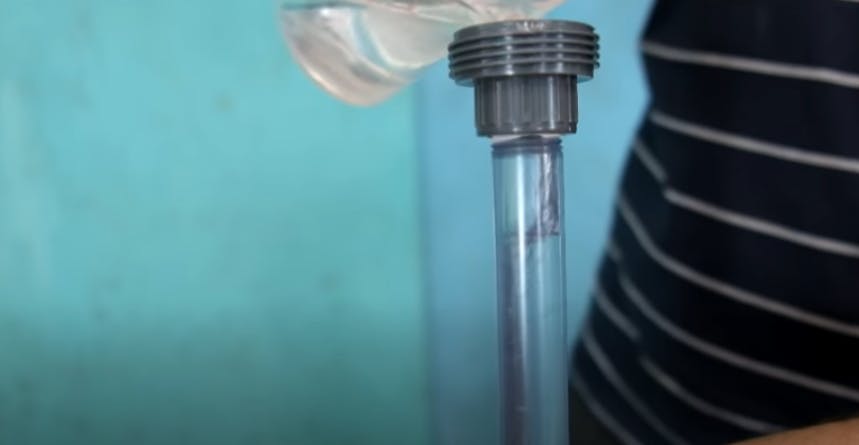 The one thing missing is the nozzle so that the water doesn't spray out all at once we need it to be a bit concentrated. So we designed a 3D model for the nozzle on our SLA printer for a turbulent and laminar water flow, it contains a grid of parallel tubes that lines up the flow and generate a much smoother flow. Firing with the super soaker is so much fun that no one would like to run out of water and for that, we upgraded from ½" to 1-½" to 2" reservoirs.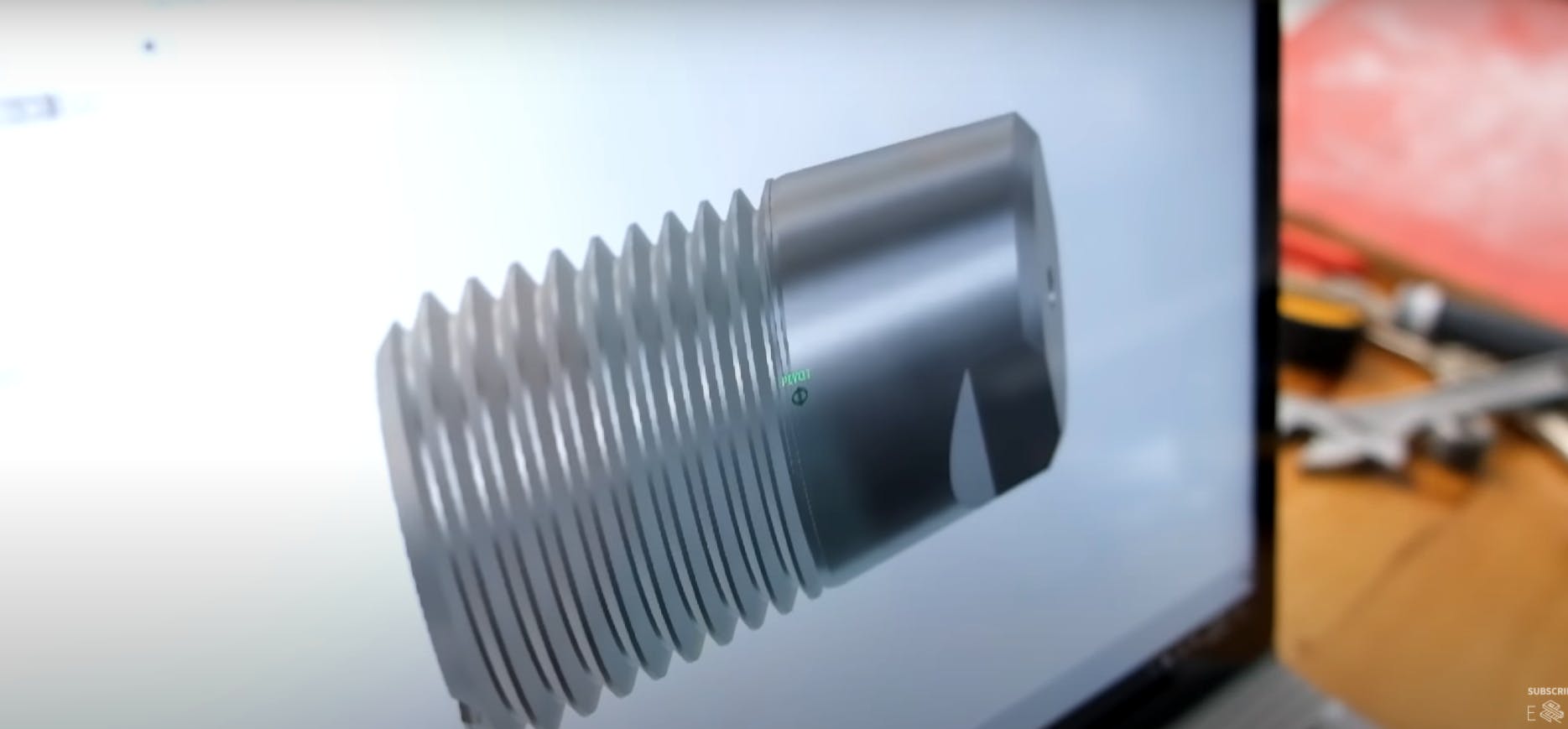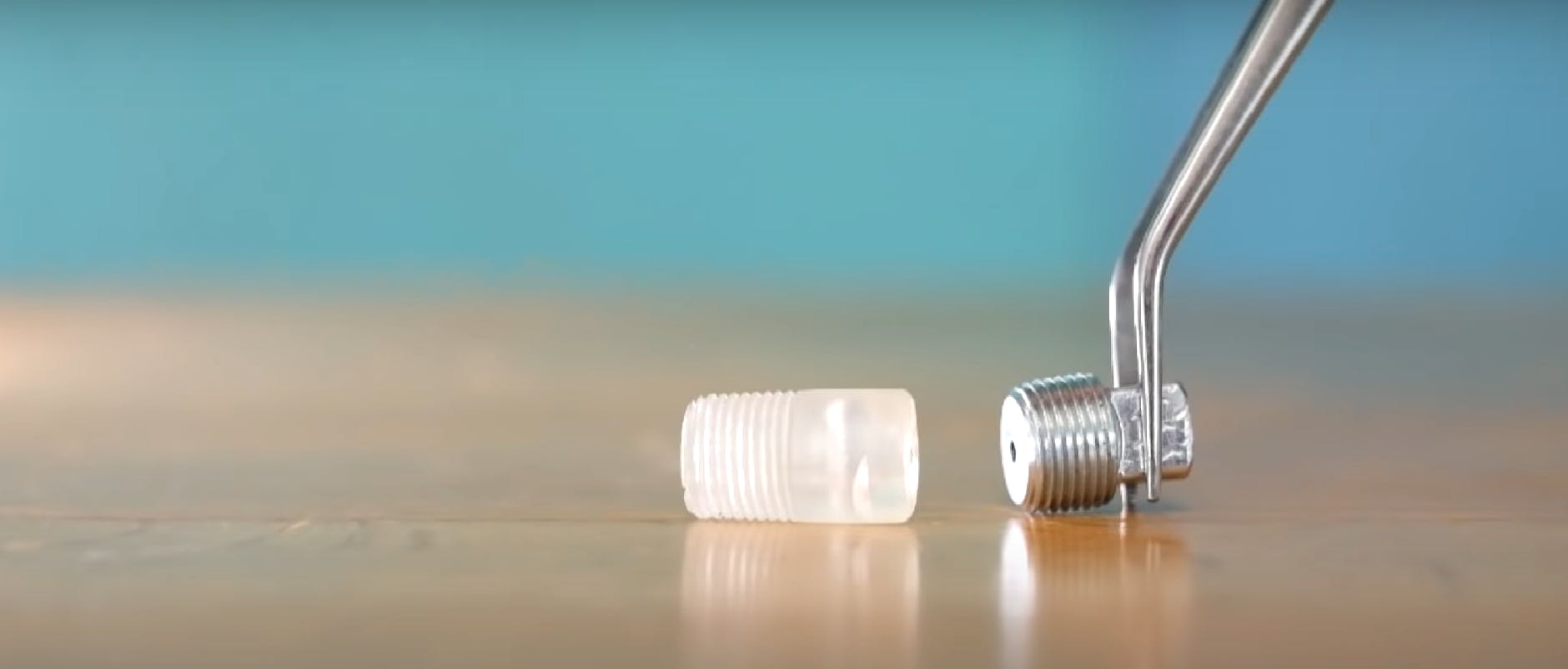 Once the plumbing and functional parts are in place, it's now time to reinforce the whole structure. Here, we did that by adding a 3d printed body to lock each and every part in place, if you don't own a 3d printer you can use online printing services. Using your own 3d printing body will give you the opportunity to give your water blaster a more cool and finished look.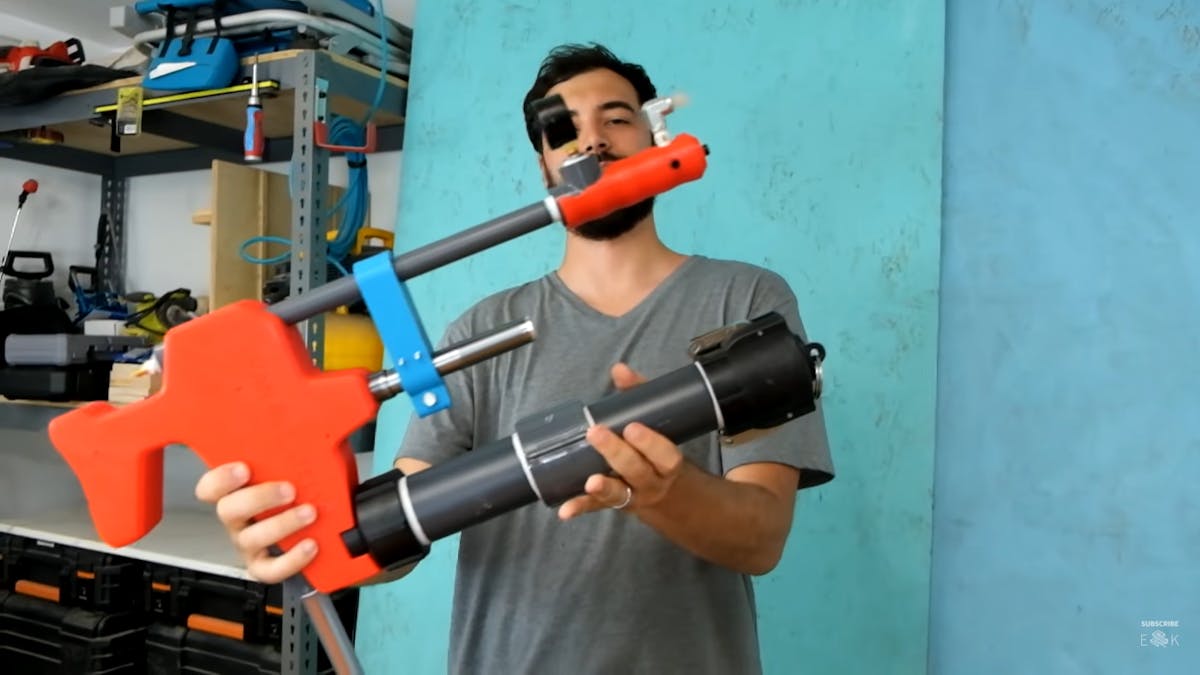 Moment of truth!
It was now time to test out the model against the super soakers available online or the store brought ones, we chose the super soaker Breach Blast as it had one of the best-advertised ranges online. The breach blast fired mostly between 20 and 30 feet with some sprinkles hardly hitting around 38 feet. Our DIY gun held concentrated blasts and hit around 28-33 feet. The one big advantage we noticed was that the pressure powered water guns like ours can be rapidly fired and prepped with no time wasted while the single stroke style, store brought one required you to pump it every time.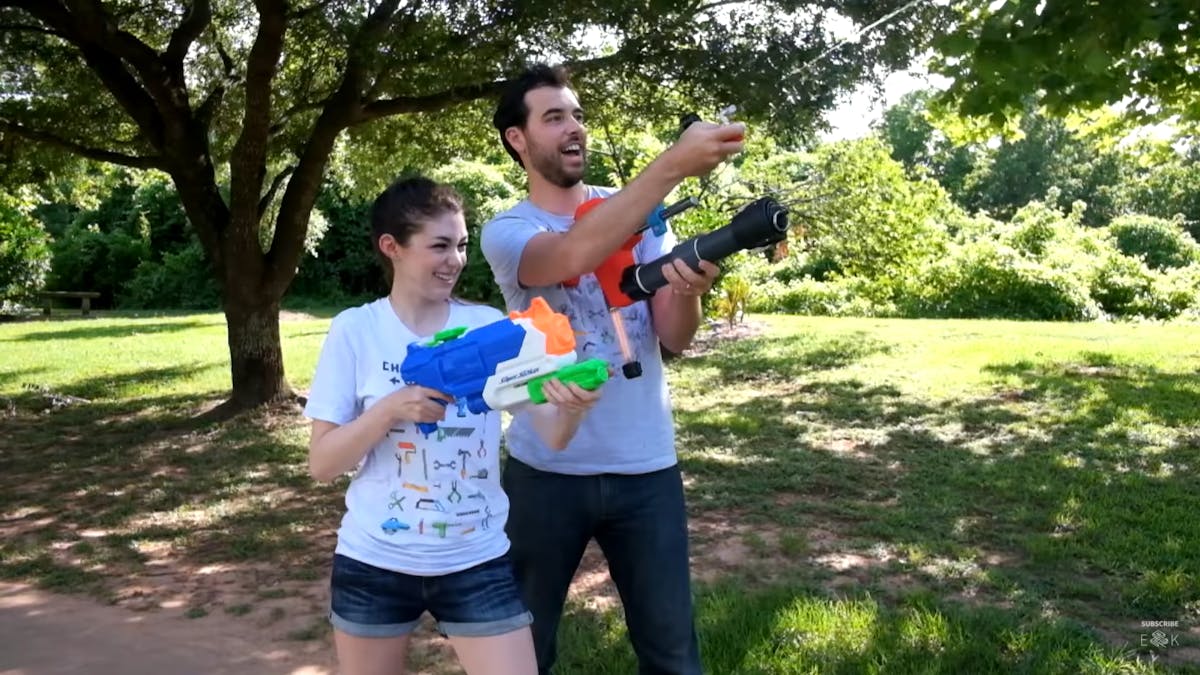 With that done our little experiment of DIY Super Soaker vs. Store Bought comes to an end. 
It was a fun experiment, wasn't it? 
Subscribe to our Newslatter
Sign up for free and be the first to get notified about new posts.