DIY Tea Light Candle Holder With Storage
What's on the menu for today's DIY?
Well, let us find out. 
Today we're going to make a very unique and innovative piece of decor which is a tea light candle holder that also has storage, yes you heard it right with this candle holder design you can display your candles while also storing some extras so it's easier to refill later. This is a very simple, cost-effective DIY that is not only easy to make but also looks pretty cool sitting on your counter or on your bedside table. 
So without wasting any time let's get started.
1x12 Wooden planks 
Jigsaw
Thin Brass rods (or aluminium rods, or copper rods, etc)
Sandpaper 
Drill
Table saw
Band saw 
Miter saw 
Wood putty 
Wood glue 
We're going to make a set of three candle holders, small, medium and a tall one. As we already have the small one ready on hand we're going to be working on the tall and medium pieces. 
We first took some 1×12 pine and cut it to length on our for each height of candle holder. You can use premium pine so it required a little less finishing but is still pretty cheap.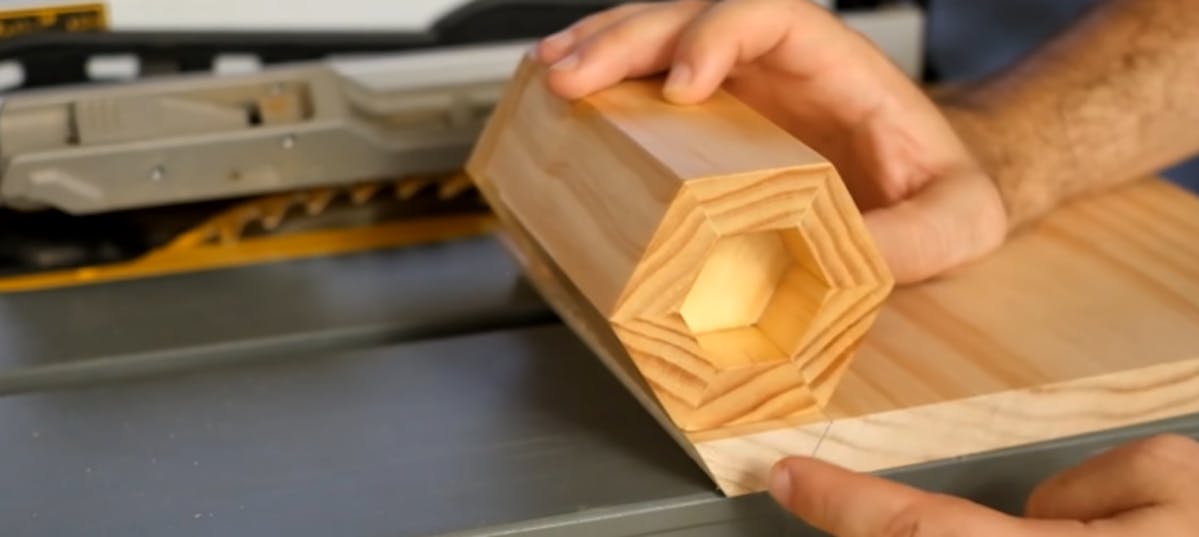 Next, we need to make the outside edges of the candles, the main body is made from 6 pieces that are cut at a 30-degree angle on both sides then do a fit test and glue them together to make the outer perimeter as shown below.
Remember out of the 6 pieces, 3 of them would be shorter and three would be longer.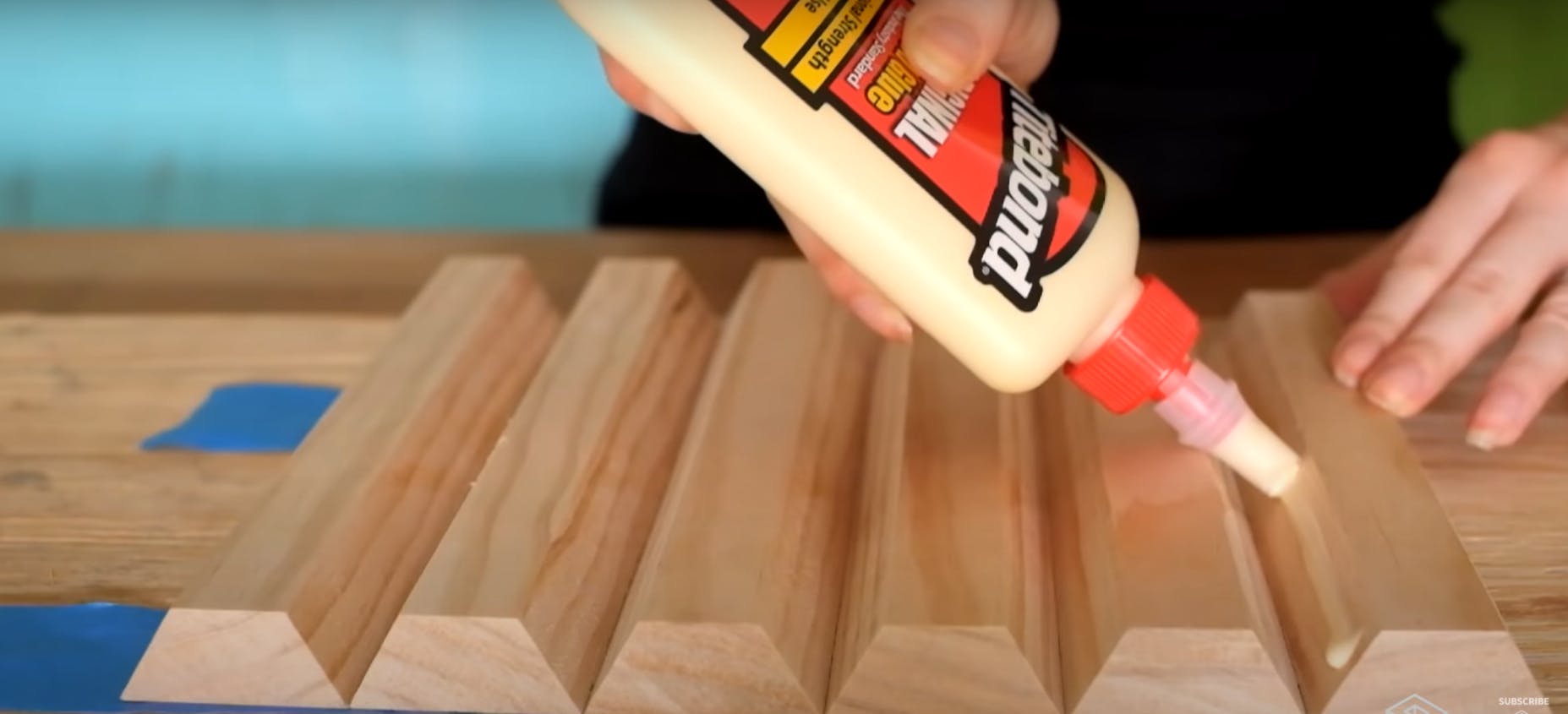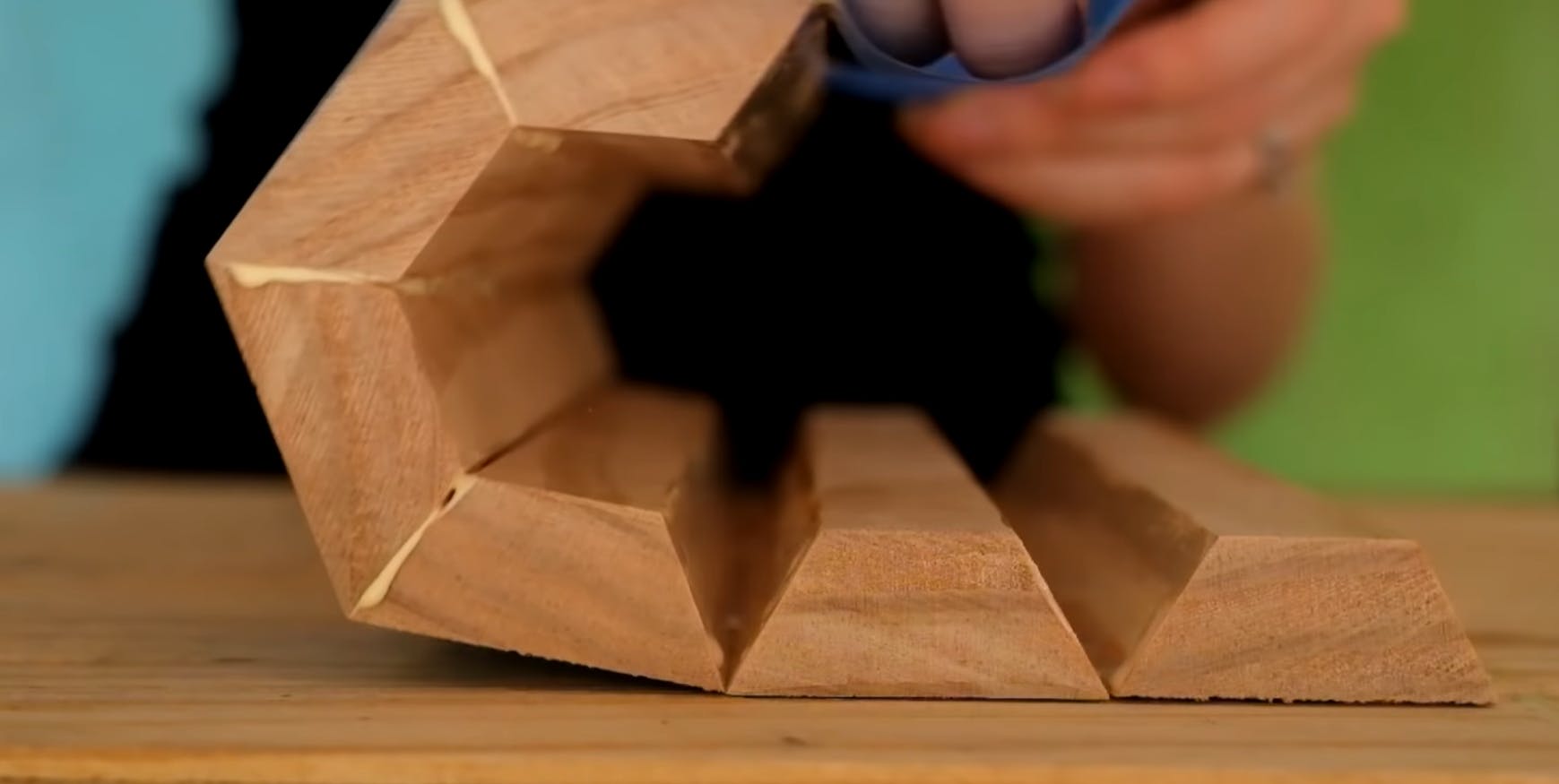 To make the base we are simply just going to trace the bottom of the candle holder on a leftover piece of 1×12 wood. Now cut it out, sand it down and glue it in place firmly.
Now, we decided to add two brass rods through the top of our candle holder to act as a shelf for the candle. You can do this by cutting two pieces of rods per candle using metal snips and simply drill out holes in the holder and passing the rods through them carefully and hammer them into place, next sand it down to give it a neat and slick finish as shown below: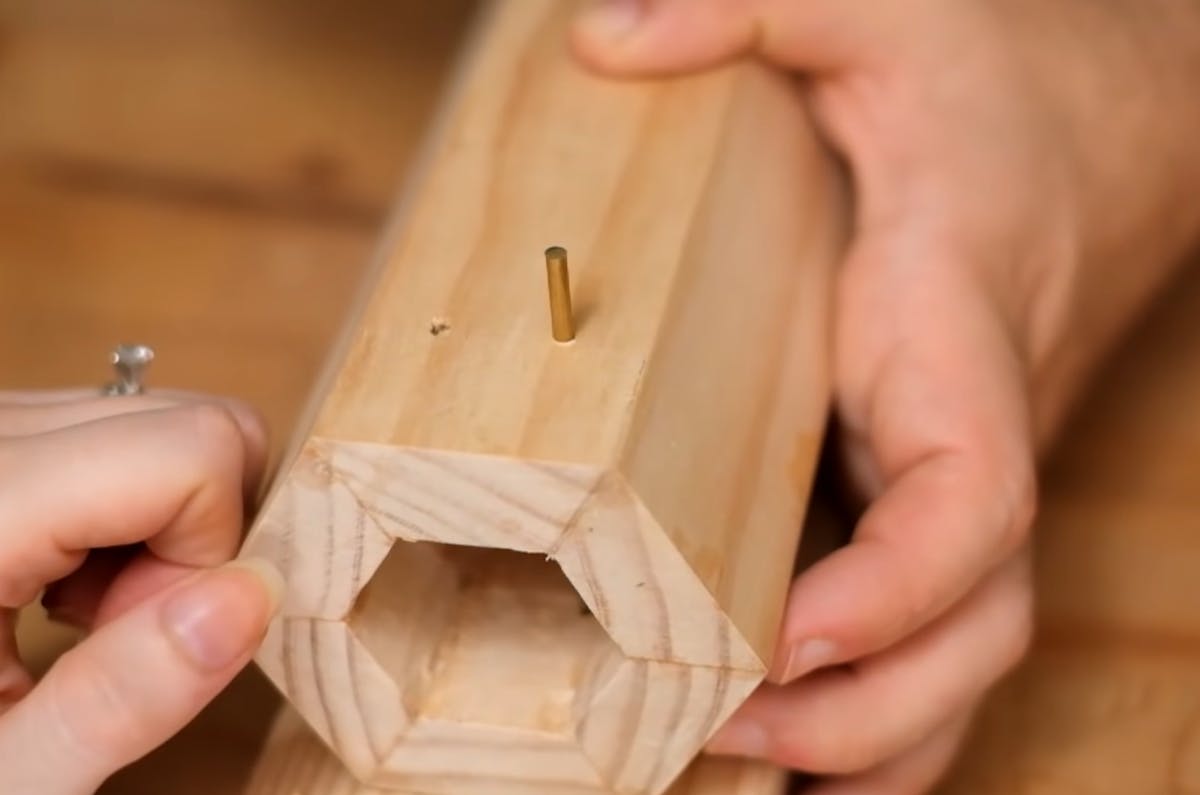 Your candle will perfectly fit on these rod shelves, you can now give the holder any final touches you think it needs by either sanding it or polishing it or by using some wood putty. 
And voila! You're done with the project!
You just made your very own exquisite looking piece of decor that doubles as a candle stand as well as a mini-storage place at the bottom to hold your extra candles so you can easily refill them whenever you want. 
Hope you enjoyed making this project, happy DIY-ing!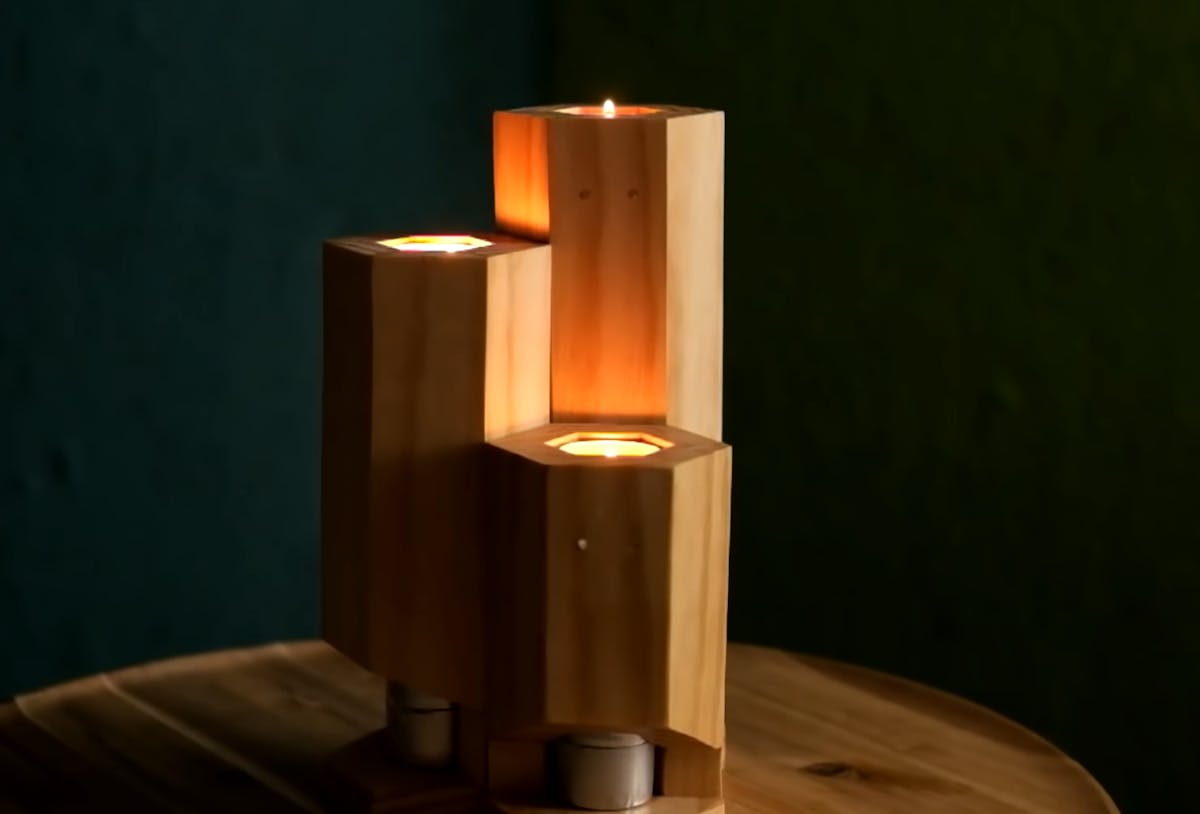 Subscribe to our Newslatter
Sign up for free and be the first to get notified about new posts.