Toy cars are an all-time kids favourite. What if I tell you that you can host the ultimate toy car race at home? Today we will show you how you can make a toy car launcher with popsicle sticks and rubber bands! If you're interested then read more to find out how it's made!
Products needed for this DIY project:
1.      Popsicle sticks
2.      Glue
3.      Toy cars
4.      Rubber bands
5.      Binder clips
6.      Cardboard
Let's get started with our DIY project!
Step 1:
Break some of the popsicle sticks into half and keep them in a bowl so that you don't end up losing any of them. Now take four of these broken popsicle sticks and stack them together using some glue. Put a clip on the stack so that they're held securely in place while they're drying. Make five of these stacks each containing four broken popsicle sticks.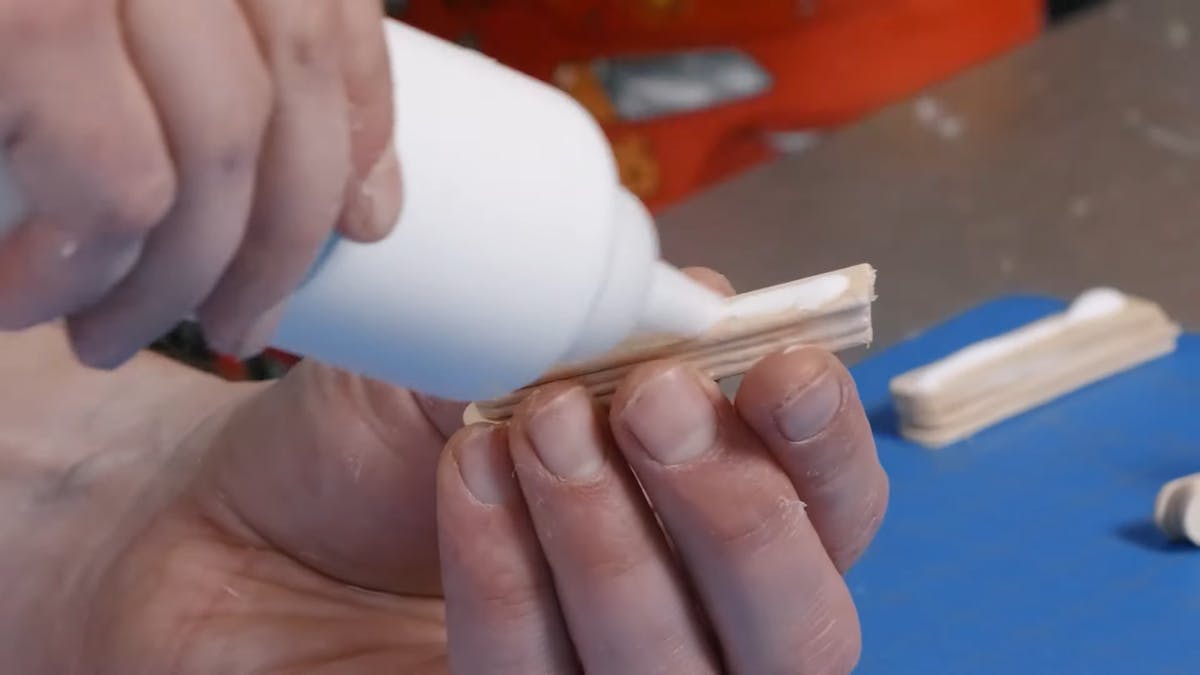 Step 2:
Take a rectangular piece of cardboard which is as long as one popsicle stick. Take two full size popsicle sticks and attach them on either side of the cardboard piece using some glue. Make sure that there's enough space between these two popsicle sticks for a small toy car to fit.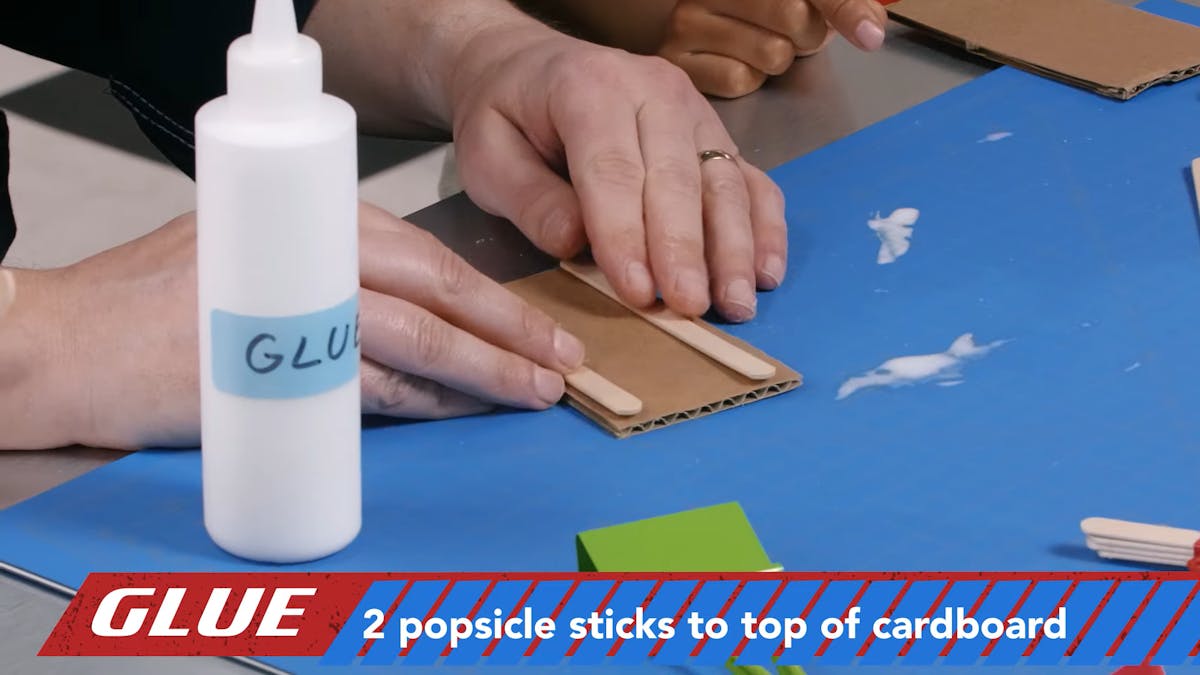 Step 3:
Once this is done, flip the cardboard over and stick two more full size popsicle sticks on the other two sides of the cardboard piece using some glue. You can use some binder clips to hold these in place while the glue dries.
Step 4:
Take one of the stacks of four half popsicle sticks that you had stuck together in the earlier step and stick another full-size popsicle stick on top of it in the centre. This will be your main launcher.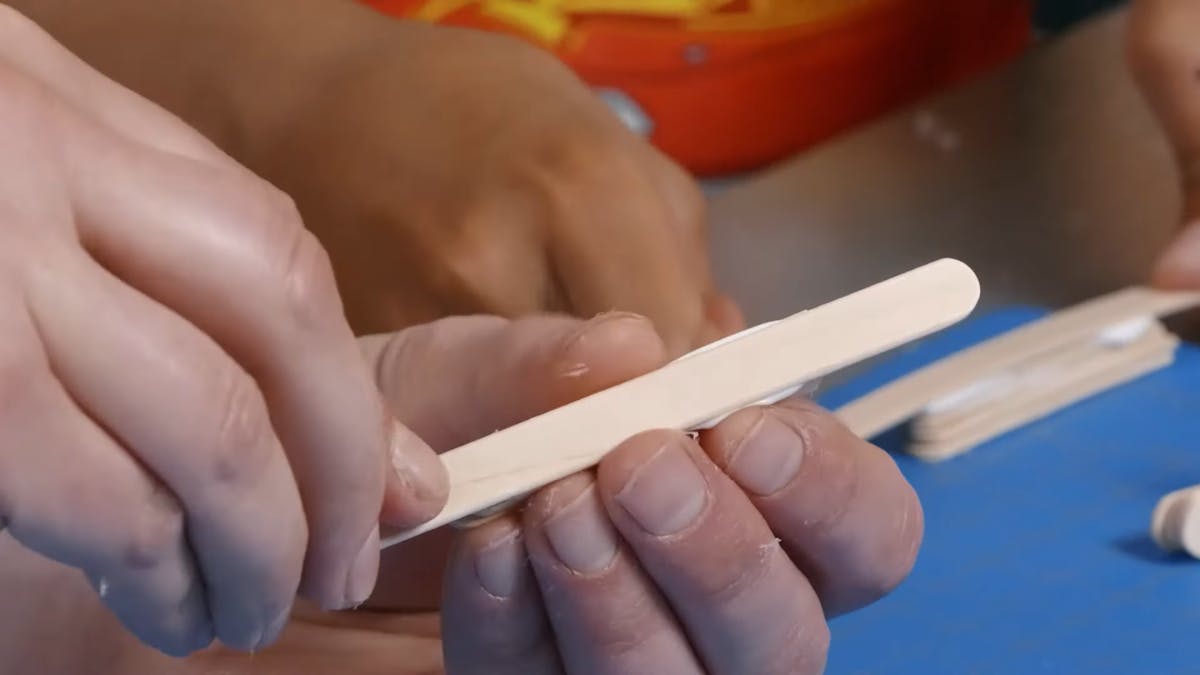 Step 5:
Now you need to take the other four stacks of four half popsicle sticks and attach them to the four corners of the cardboard structure that we created a little earlier.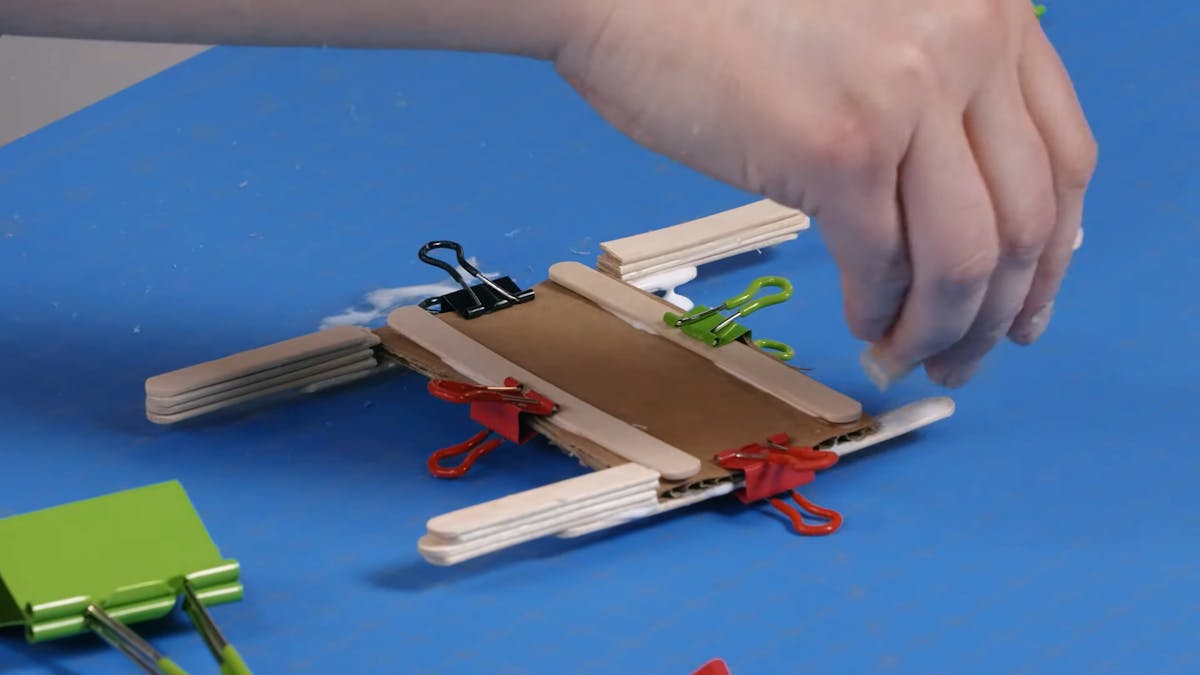 Step 6:
Take another full-size popsicle sticks and stick it to the back of the cardboard structure using some glue. After this is done, take two more popsicle sticks and place them along the length of the cardboard structure like a bridge using some glue.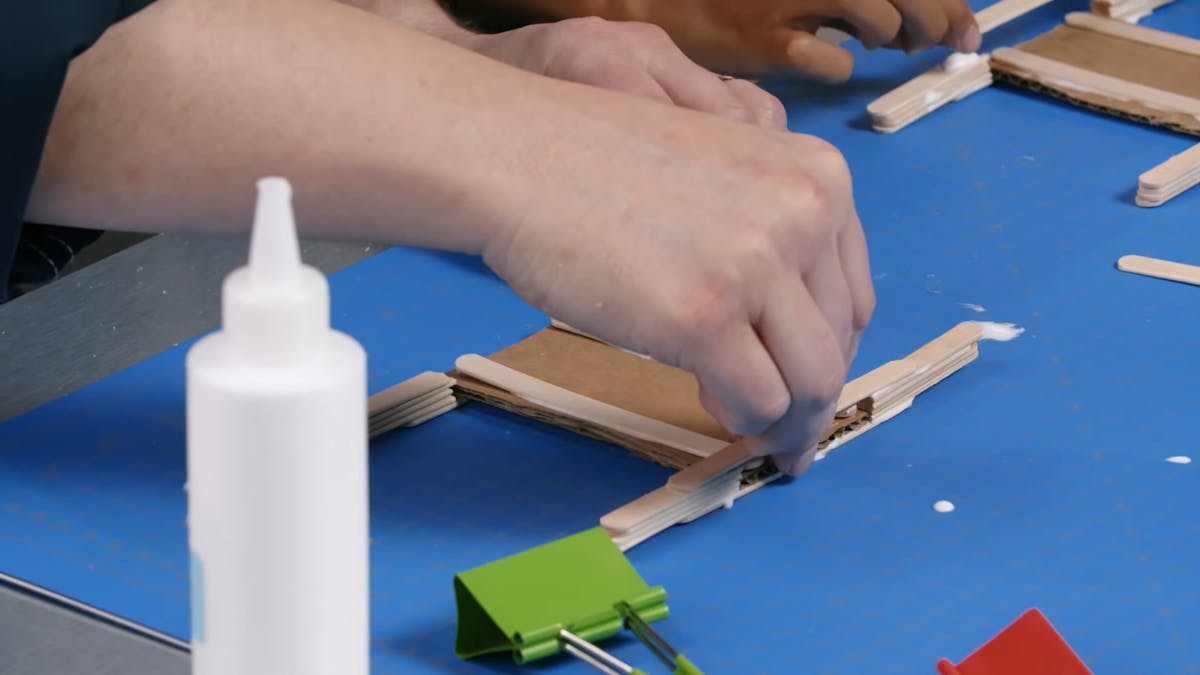 Step 7:
Take the launcher made in step 4 and insert it between the bridge created by the other two popsicle sticks in the previous step.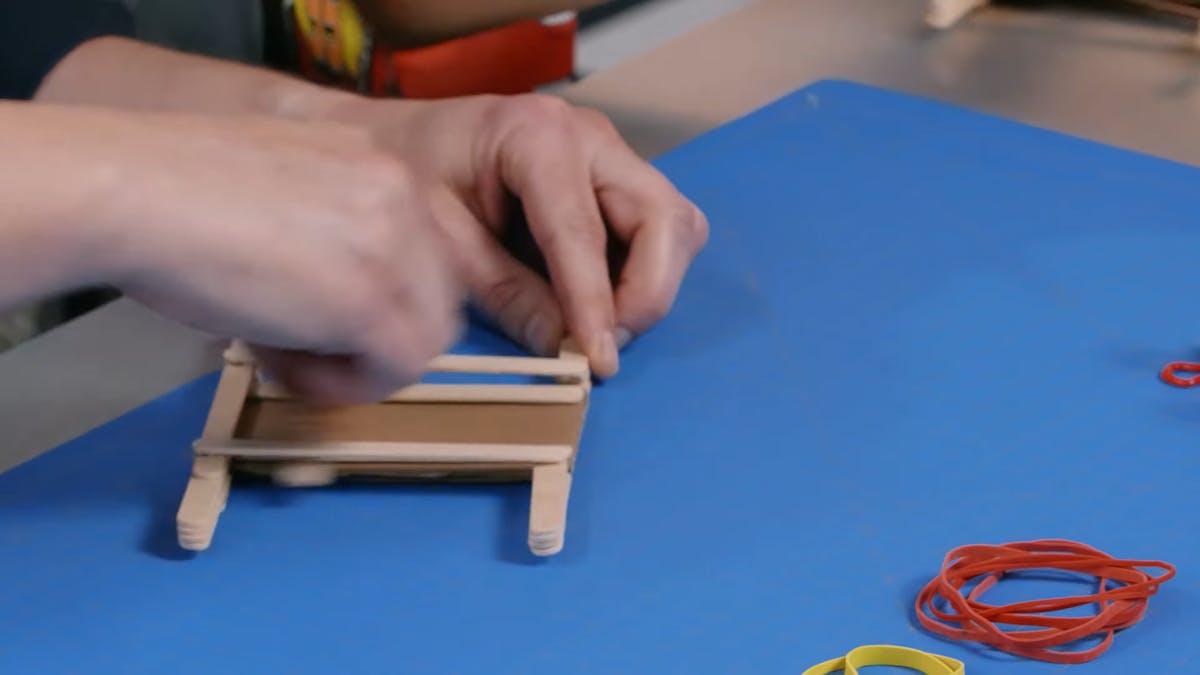 Step 8:
Take a rubber band and loop it around the front of the cardboard structure and connect it to the movable launcher. Repeat this step on both sides of the launcher.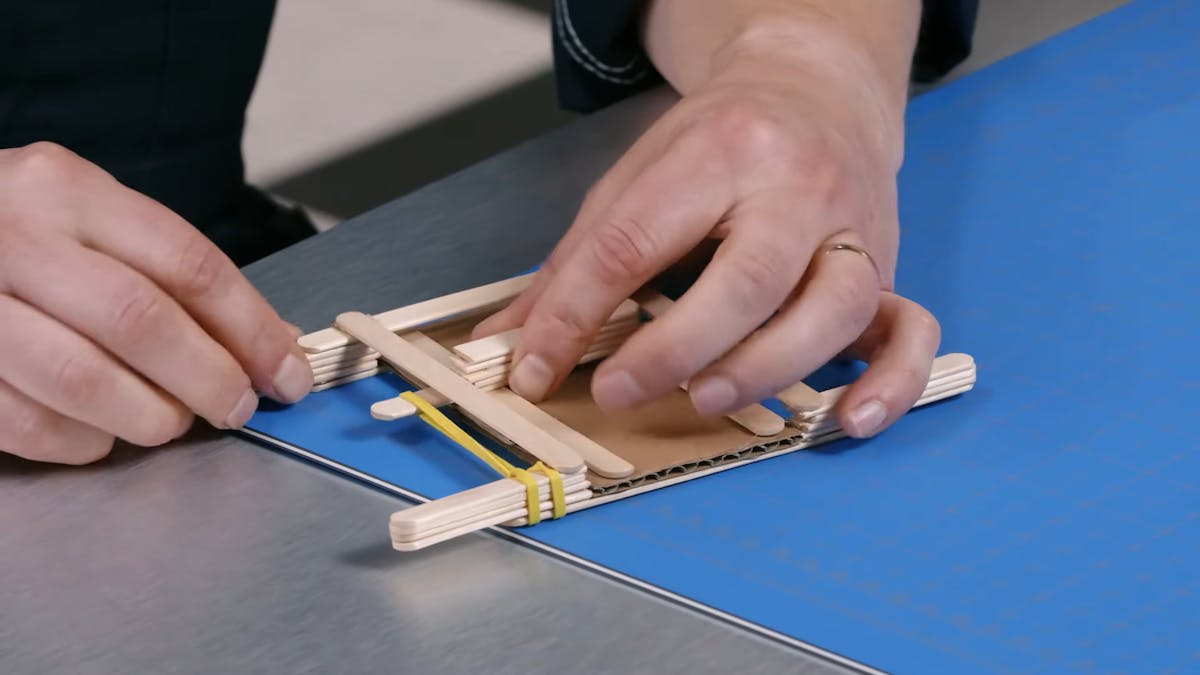 Step 9:
Wrap four rubber bands on all four sides of the cardboard launcher so that nothing slips out of place.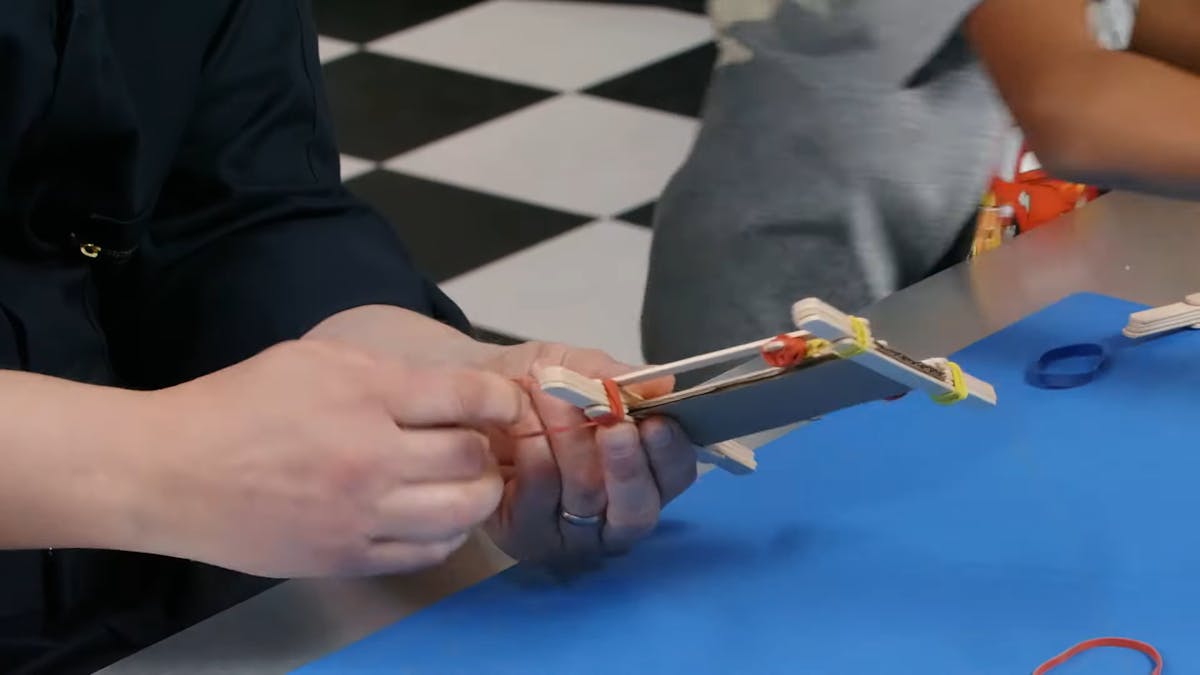 Step 10:
Take a binder clip and put it in the middle of the movable launcher and remove the metal parts. Take another binder clip and put it at the back of the launcher. The binder clip at the back is for holding the launcher in place before launching it.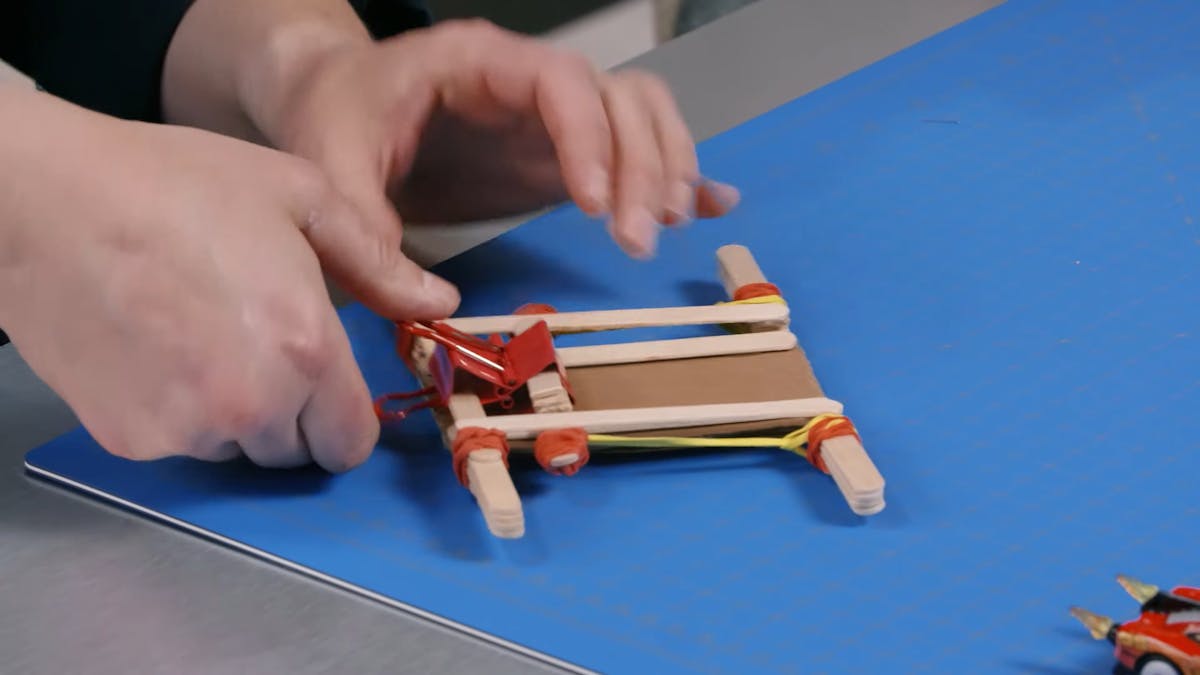 Your toy car launcher is now complete! Place your toy car in the middle of this launcher and race away. You can even decorate this however you want to make it unique. Call your friends over and challenge them to a friendly toy car race using this launcher!
Subscribe to our Newslatter
Sign up for free and be the first to get notified about new posts.