For this project, you're going to learn how to make a hole in your workbench and make a downdraft table. I wanted my box to fit within the existing bracing of my table so I wol=uldnt have to mess with framing underneath the tabletop.
So, I started with making 4 pieces of 18 inches square with some scrap MDF that I had. I ripped one of the pieces down to 4 and a half inches and the other piece down to two inches, these are going to be the front and back pieces. The two sides are going to have an angle cut to it. Once the angles were cut, I set all the pieces in place and glued the whole thing together.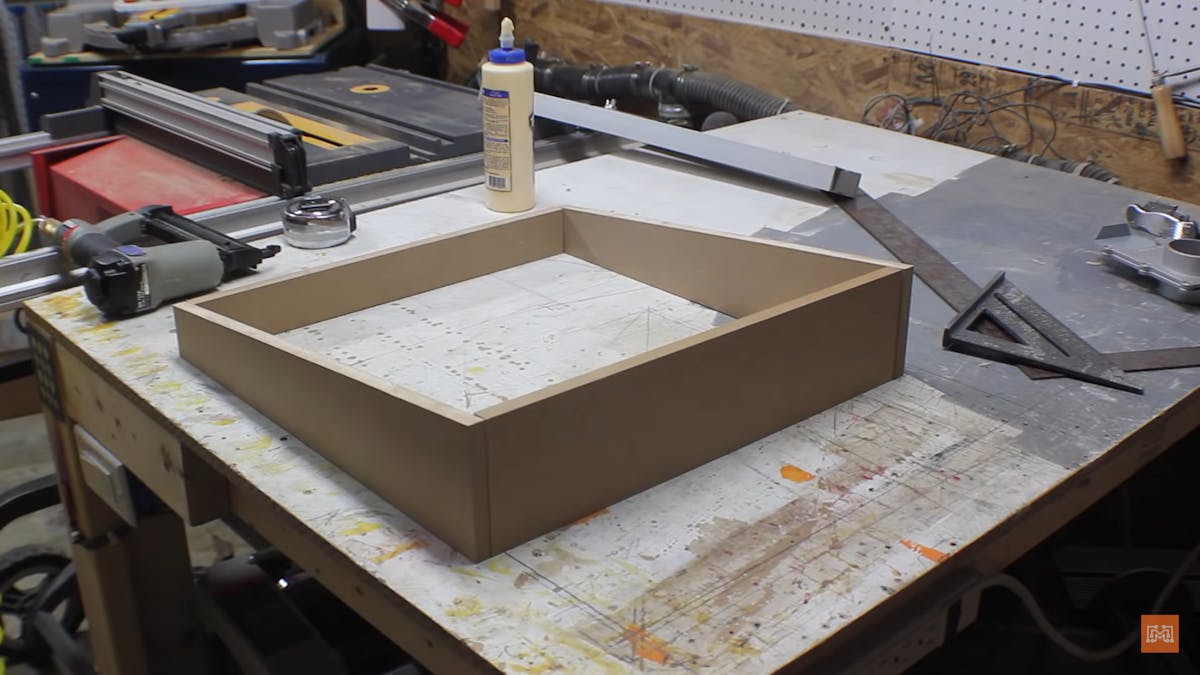 For the bottom of the box, I used some 8-inch plywood and cut it down to 18 inches square and glued this on in place and used some brad nails to hold it in place.
Next, I figured out where I needed to cut the hole in my workbench and started making a plunge cut with my circular saw. Be very careful with this.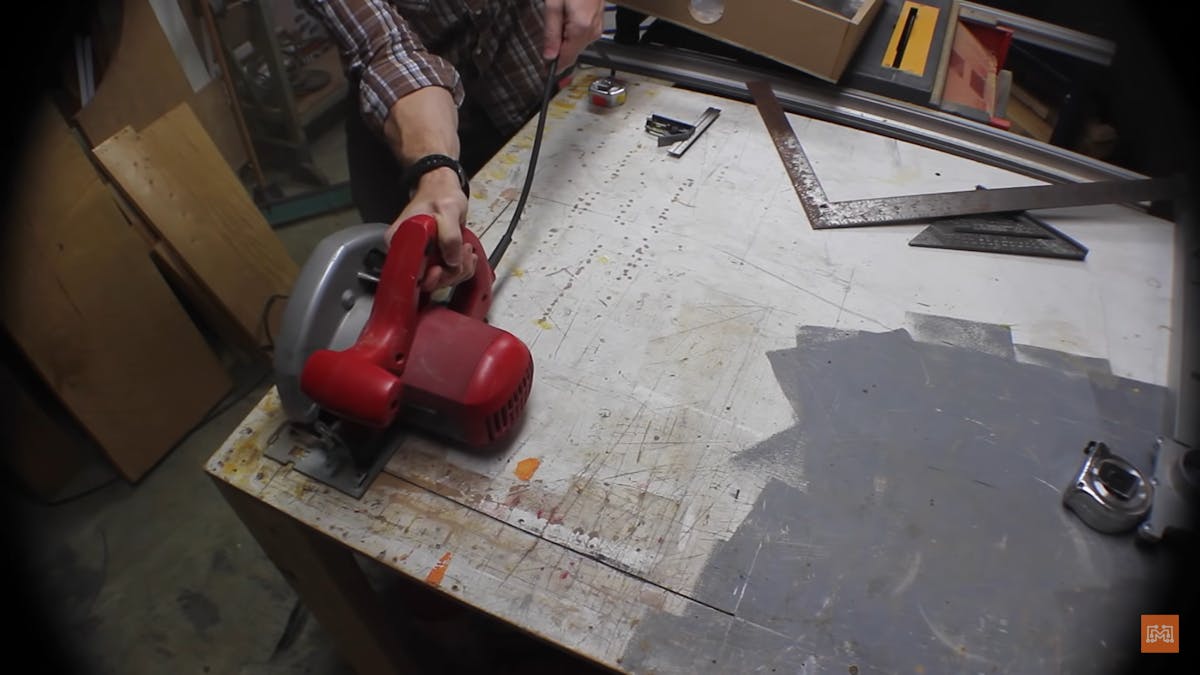 Then I set my box in place and used some clamps to hold it against the frame of the table, just use some long skews to run it into the 2x4s and secure it on two sides. You want this to be as airtight as possible however, it cant be completely airtight some caulk around all the joints definitely helps. Now, force your drill bit to drill a hole about the size of your finger in the corner of the piece we cut out this will help you get it in and out easily.
Now, cut down some old pegboard to 18 inches square to match the size of the whole, set it down in the opening and measure the difference in height that had to be made up which was 5/16. I used some scrap pines and cut down 4 strips of 5/16 and just glued them on the underside of the pegboard all around.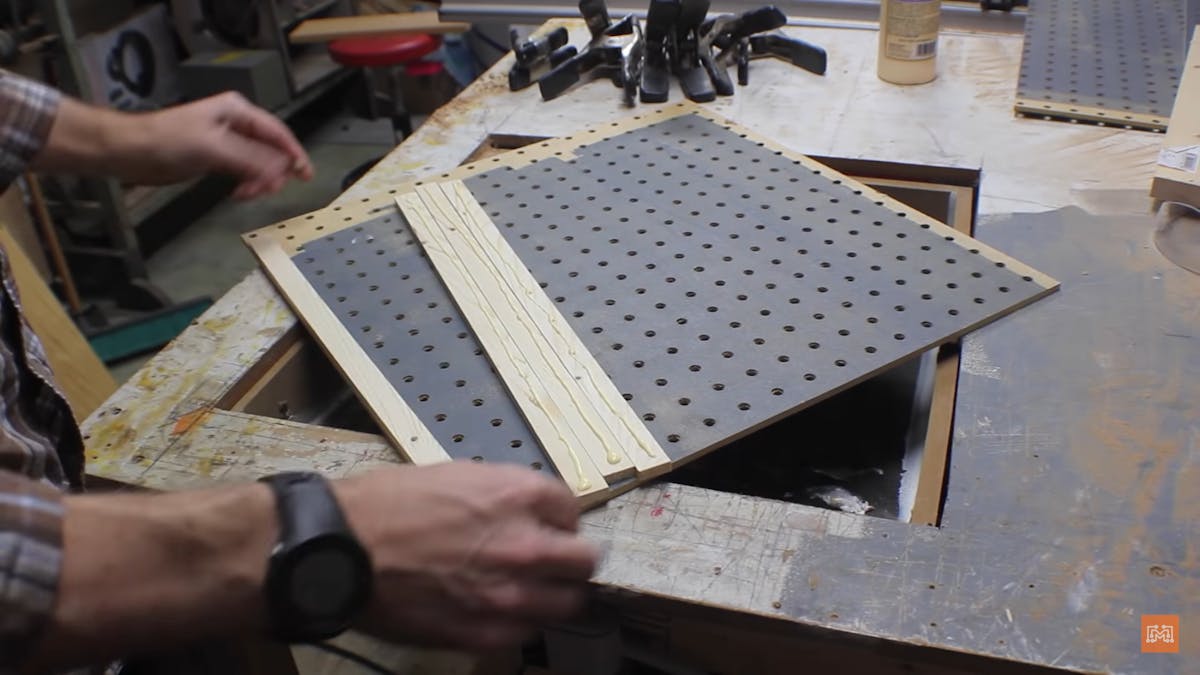 After drying, fill the gaps between each joint with some caulk and drill the same hole as the other piece and drop it in place. And it's all done!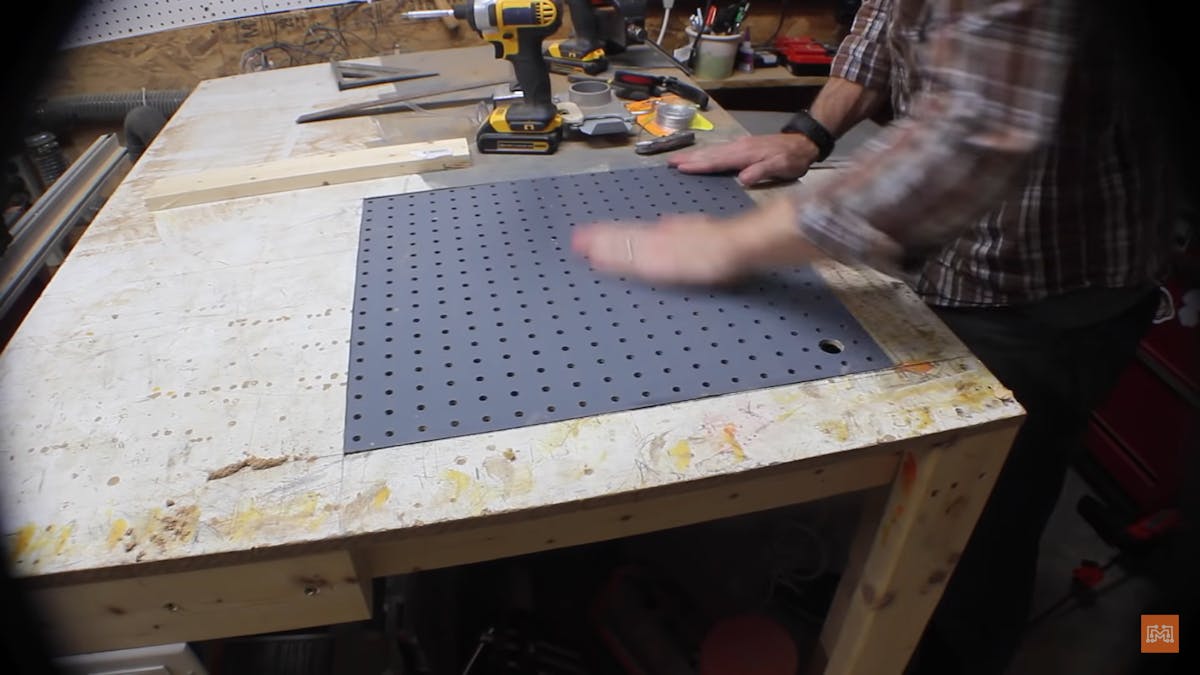 Subscribe to our Newslatter
Sign up for free and be the first to get notified about new posts.