Today we're going to learn how to make a cake knife out of just scrap wood!
Things that might come in handy during the project:
TOOLS LIST:
- Dewalt 20v drill driver combo
- Belt Sander
- Orbital Sander
- Grizzly 14" Bandsaw
- Shop Fox Hanging Air Filter
- 2HP Dust Collector
- 1 Micron bag
- Flush cut saw
- Quikclot clotting sponge
- First aid kit
- Respirator
- Filters
- Eye protection
- Ear protection
Follow along to understand and make your own knife out of scrap wood. It is not a real knife obviously because it is made out of wood, but it can be used to cut bread and cakes. This project is really easy to make and you don't need to have any special tools to do so and most importantly you can make it out of scrap wood.
For my blade I used a piece of maple, I sketched out the entire overall design of the knife and figured out how long I wanted the handle to be.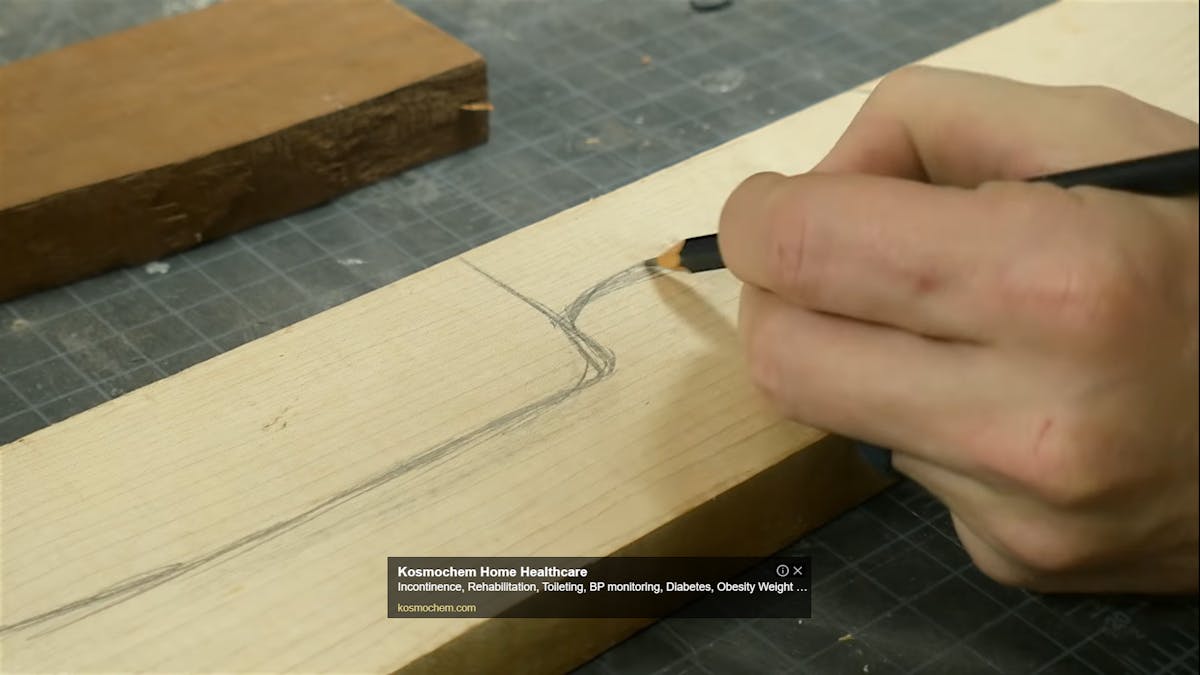 Next, I used a band saw to cut out a rough shape and used a pencil to mark a line down to resaw the piece into a thinner piece. To make the handle, I cut down a piece of mahogany. I traced out the rough shape of the handle onto these pieces and cut them out individually.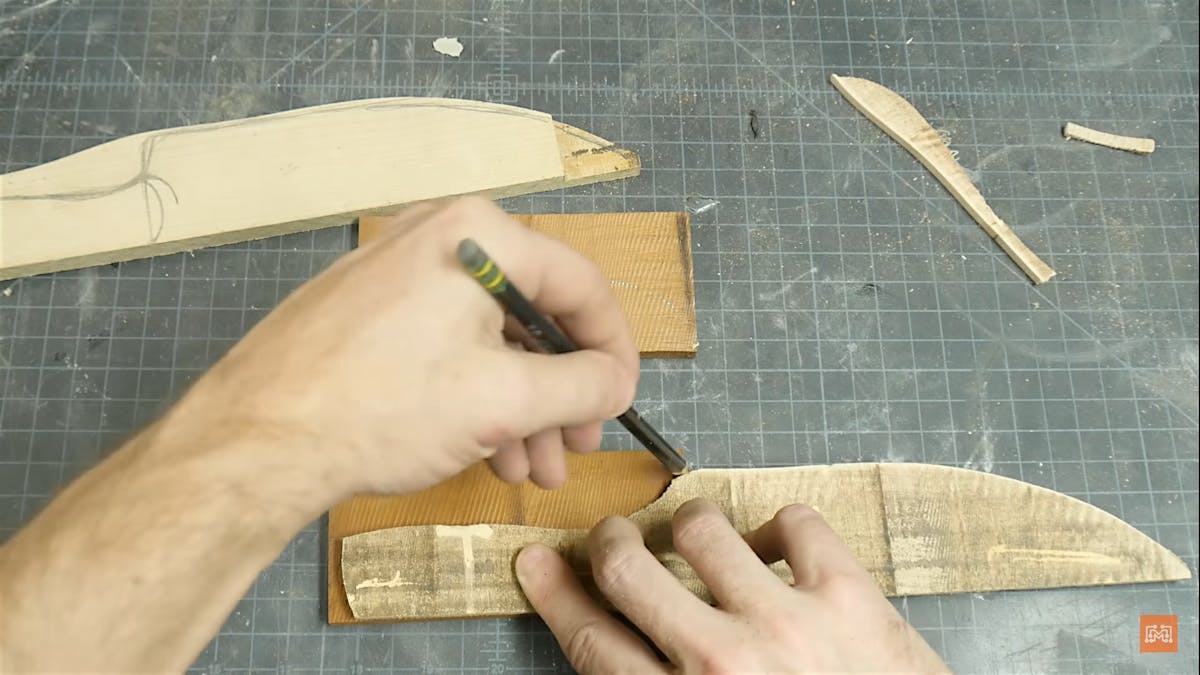 Now it was time to sand down and shape all the pieces. In fact, the majority of this project consists of shaping and sanding. First, I just flattened out the edges and faces. Then, I began with the shaping, for this, I made a few marks where I thought the handle should end and where the bevel should be on both sides. This was just a point of reference to keep the bevel symmetrical on both sides of the blade, this knife is just for a cake so it doesn't require to be sharp.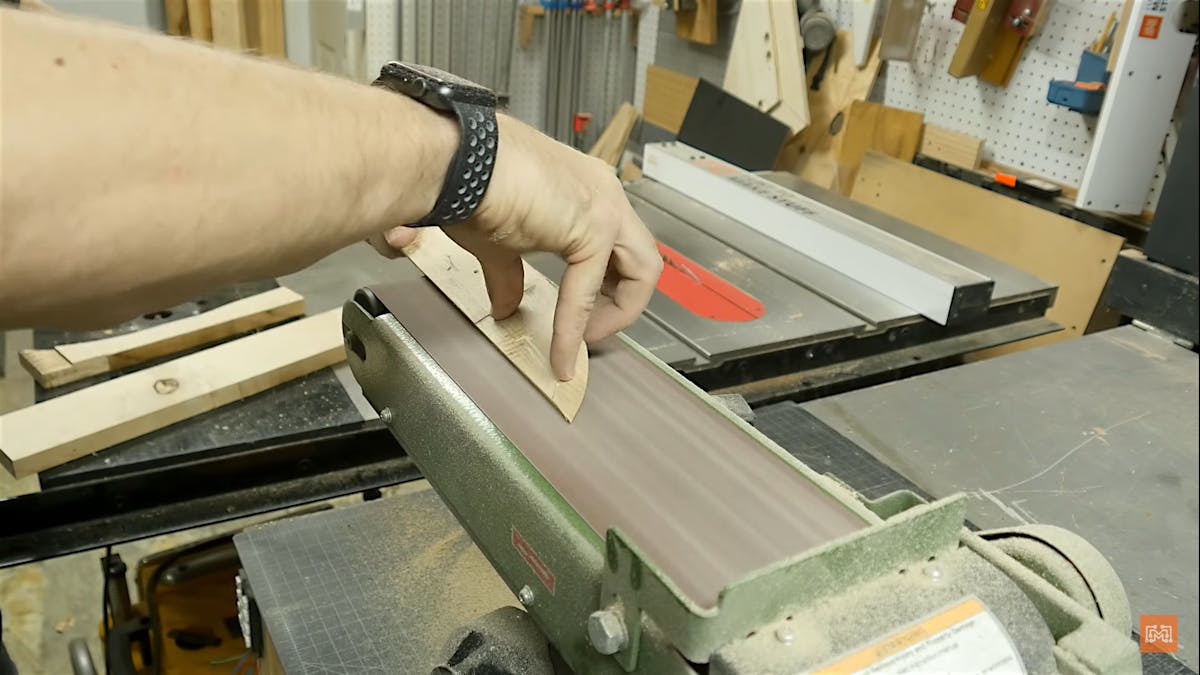 Now, it was time to glue on the handles, for this, simply spread the glue all over the pieces and clamp them together to dry. Then, it was time to shape the handles, I just cut off the excess of the handle pieces. Finally, I wanted to add some pins just like a real kitchen knife. First, I drilled a quarter-inch hole in a piece of steel, cut down the maple into small strips, I chucked off these strips just enough so they would drive through the hole to make a maple dowel.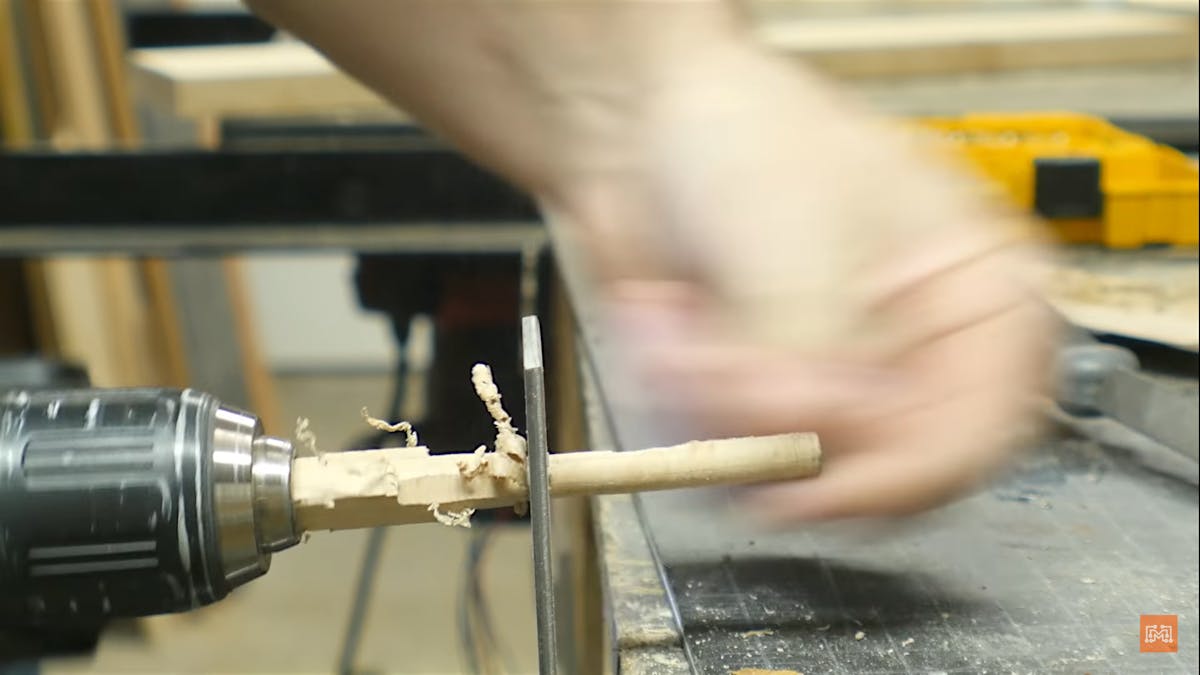 Then I just drilled two holes in the handle, added some glue to the dowels and fit them through the holes, and cut off the excess.
Lastly, it was time for the final sanding. I coated the knife with a finish which was a mixture of linseed oil and beeswax. I did two coats of this finish and it was all done!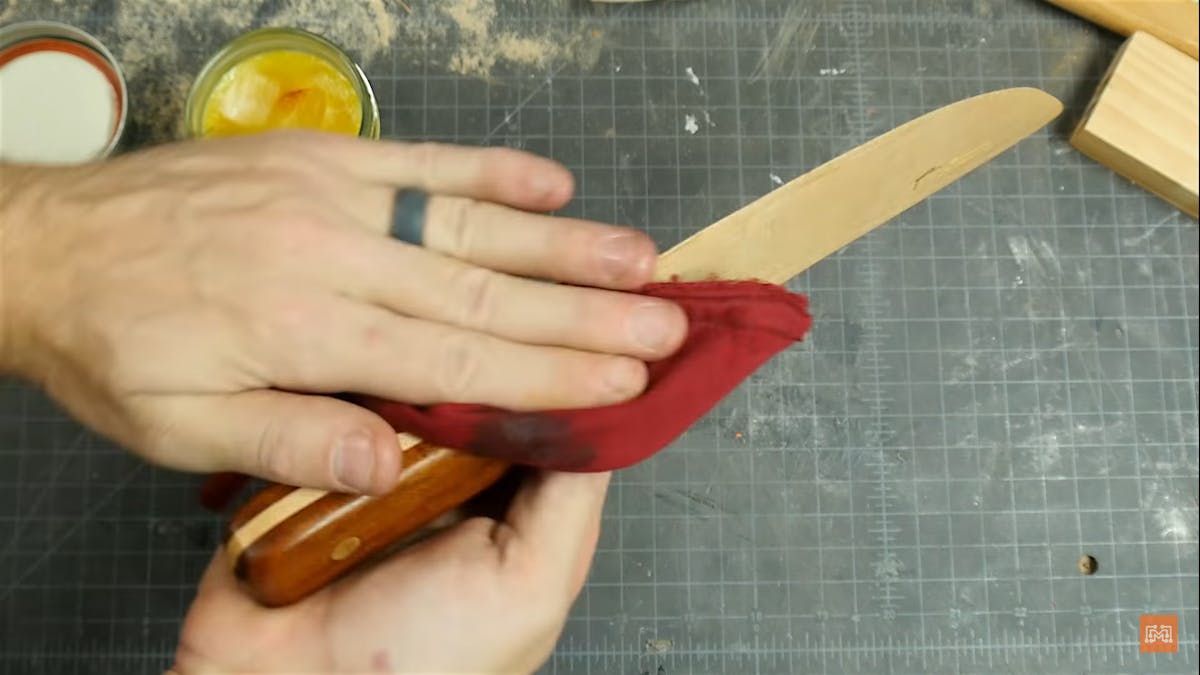 Subscribe to our Newslatter
Sign up for free and be the first to get notified about new posts.