Do you need a cabinet to keep in your room to store your essentials but just cannot find one that matches the aesthetic of your room? This cane wooden cabinet is perfect for you! Build this DIY project with us to create the perfect addition for your room! Read more to find out how it's made.
Products needed for this DIY project:
1.      Wooden cabinet doors
2.      Woven Cane
3.      Cabinet parts
4.      Flat reed
5.      Reed spline
6.      Jigsaw
7.      Staple gun
8.      Gorilla glue
9.      Clamps
10.   Gold Handles
Let's get started with our DIY project!
Step 1:
First, we need to work on the wooden portion of our door. Take your wooden door and draw half a circle with one flat edge on it. Using a jigsaw, carefully cut it out. You could even use some painter's tape to protect the wood. Make sure to leave at least one inch of space on all the edges of the wooden door.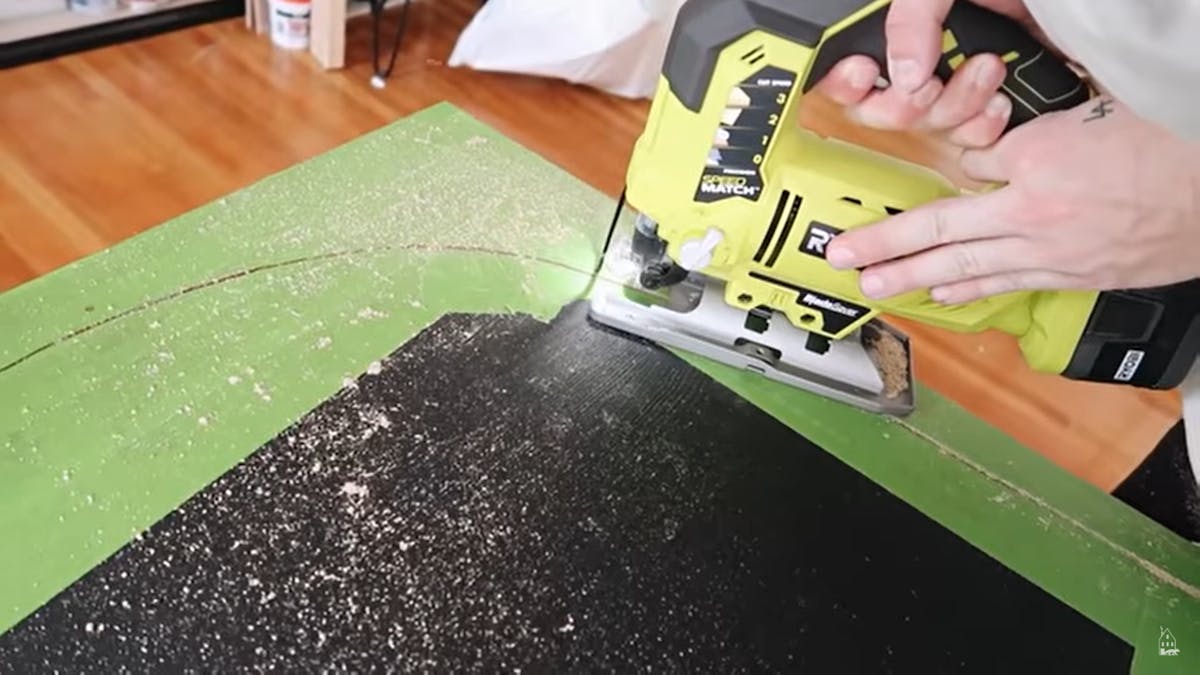 Step 2:
Mirror all the steps that you just did and cut a similar shape on the other two doors. Sand the edges to give it a smooth finished look. Your cut and finished wooden door should look like the one given in the picture below.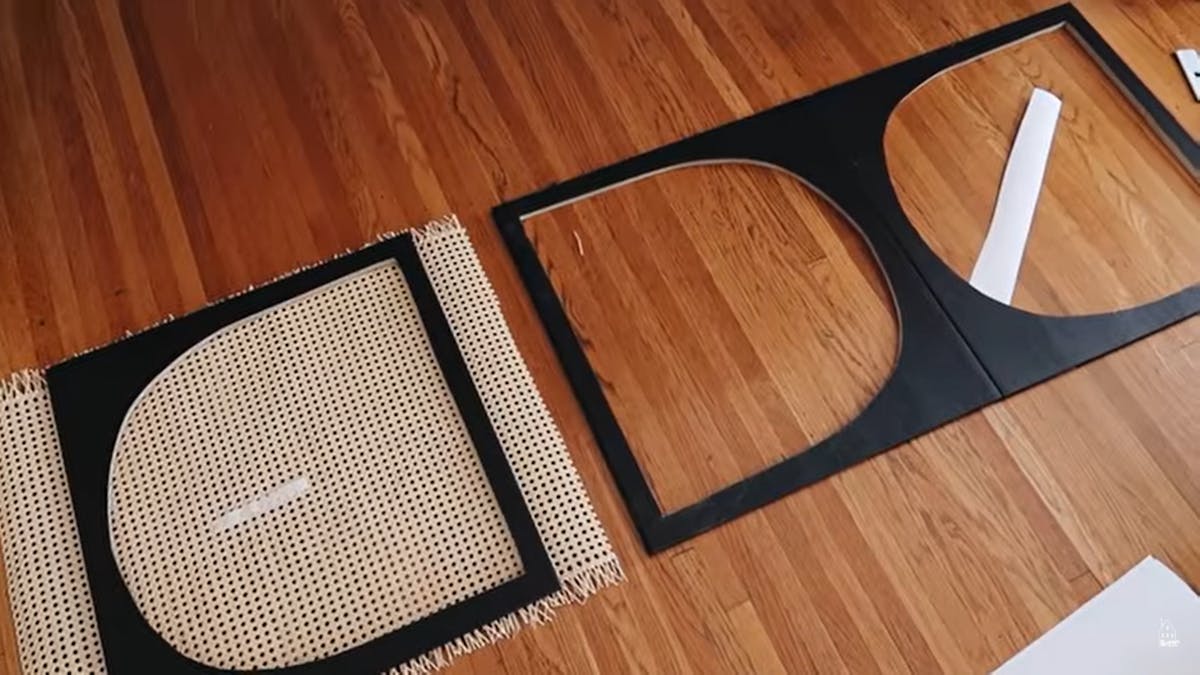 Step 3:
Take a large section of cane and cut it down to the size of the wooden door. Now carefully staple the cane on the door. Make sure to stretch the cane while you staple it down so that it does not limp. You are also advised to soak the cane in water for a while before use so that it becomes more elastic. Leave the finished cane doors outside to dry.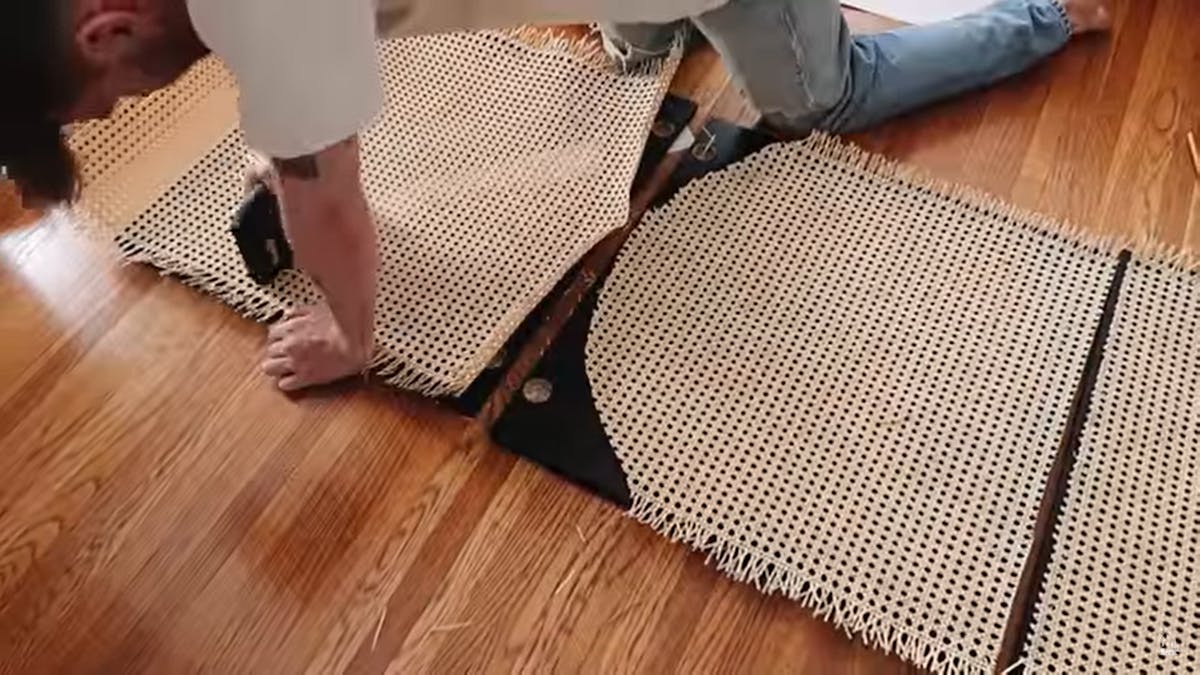 Step 4:
Next, you need to take some of your flat reed and paint it black or the color of the wooden portion of your door. Once the paint has dried carefully stick the flat reed on the inside edges of the wooden door using some gorilla glue. You can also add a second layer of reed spleen if you want.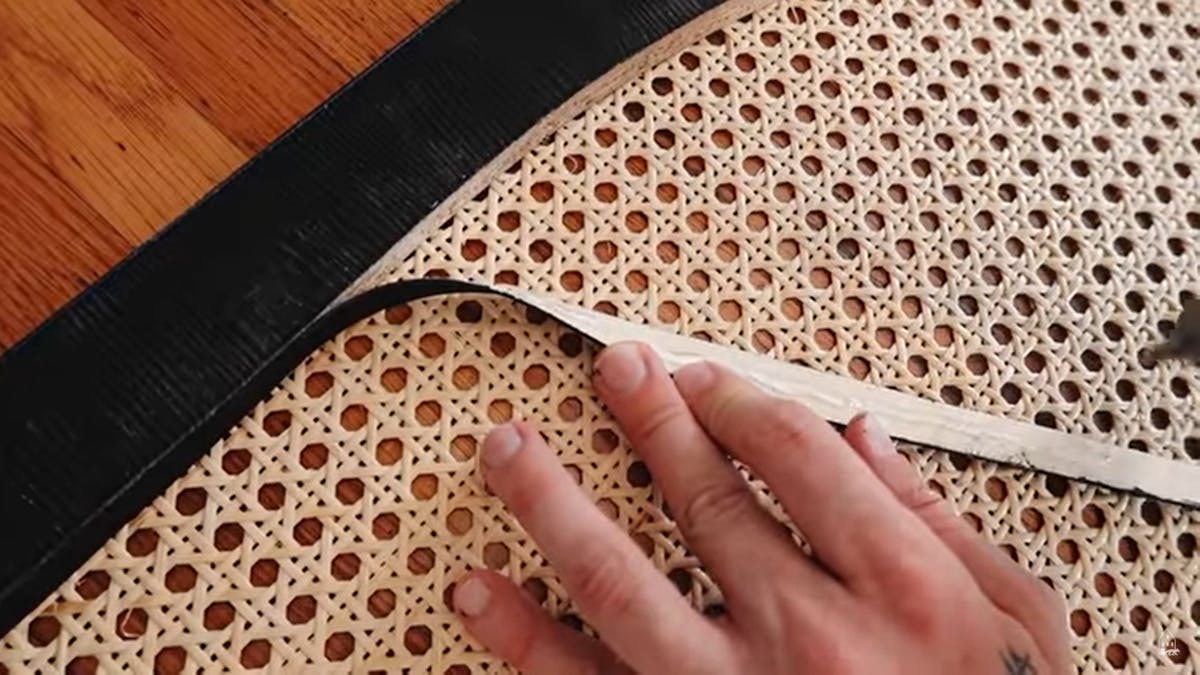 Step 5:
To create the structure of the cabinet it is advised that you purchase the parts from a local furniture store and follow the instruction manual that comes with it to construct it. After the structure is built just use some hinges to attach the doors to the main cabinet and add some brass handles to finish off your project.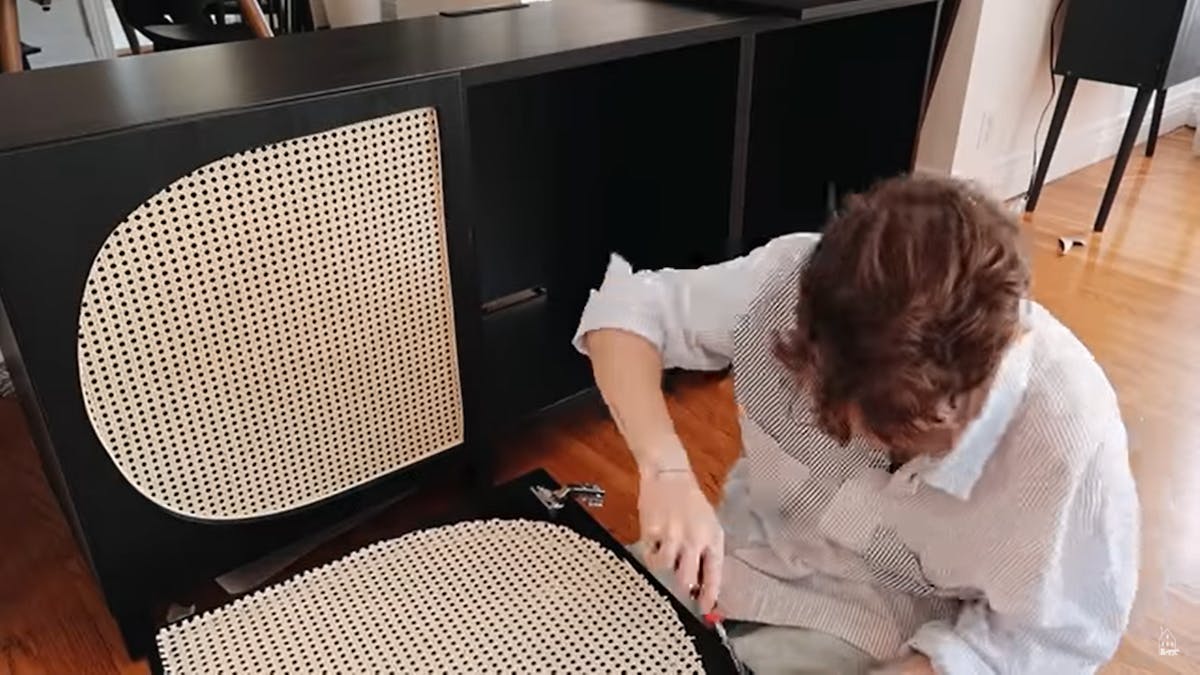 Your cane wooden cabinet is now complete! Place it in your room to add an aesthetic touch to it. You can place any items in and on the cabinet to make full use of it. Show off your latest creation!
Subscribe to our Newslatter
Sign up for free and be the first to get notified about new posts.