PROCEDURE:
I ordered pieces of aluminium extrusion from a company called T-Slots & Things. After articulating 40mm and 80mm pieces in slot sizes, the company cut the aluminium extrusion to size to exactly match my design request. The rack was designed to hold 2 full sheets of 3/4" plywood, so my initial drawing called for taller front rails at 80mm high with smaller runners at 40mm. This height difference allows the plywood to slide on top of the shorter runners and still hit the larger outsides that act as hard stops.
With the actual rails, I purchased some 90-degree connectors to make sure everything was sturdy and well-balanced. The rack itself was essentially done, but I had to have a way to mount it to the roof of my car. All vehicle owners must take caution because no two vehicles are exactly alike. Some adhere certain accessories like this on steel rain gutters that run along the sides of the car.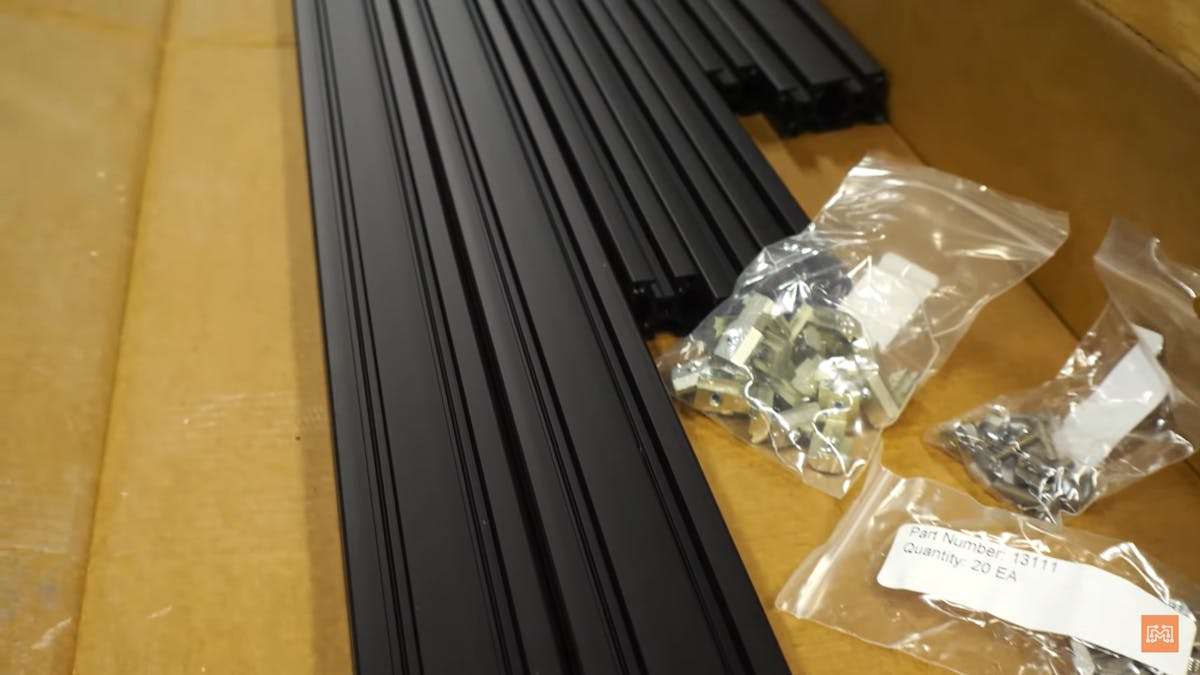 As mentioned, you could buy a set of roof-rack mounts that attach to the rain gutters. I am quite good with basic metalworking, so I decided that I would be able to design and fabricate my own set of brackets on the cheap out of product obtained from a local welding supply shop.
Using a steel pole bought off eBay, I cut it down to size on a CNC laser cutter and then milled it down on a large milling machine in my garage. After measuring proper dimensions and determining appropriate bolt placements by hand, I bolted everything together and voila – they fit perfectly!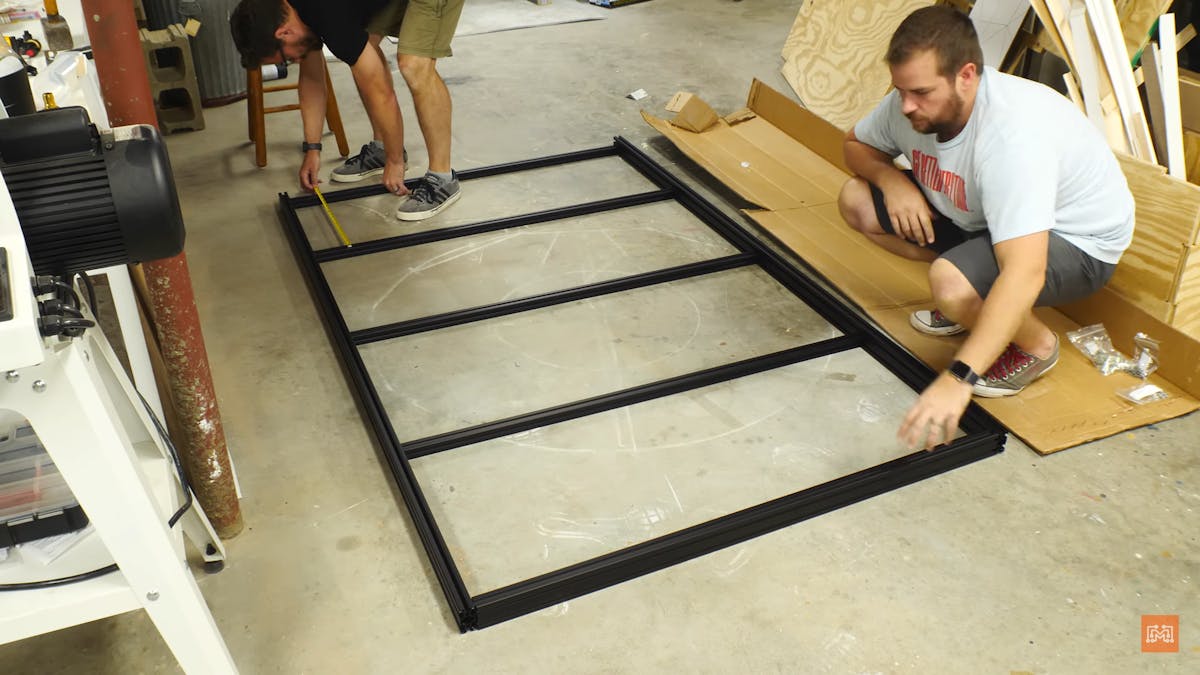 I went through 3 types of clamping systems for the brackets. Some were conventional with bolts and bushings while others were novel. I ended up landing on a 90-degree bent support arm that would sit in the rain gutter, with the smaller, question-mark-shaped clamp attaching to it to hold it in place.
Among the final product, I fashioned out six varying designs that included base components including support arms, triangular brackets, and front clamps. Moreover, for the prototype of the product, I worked through several different iterations until I arrived at just what I had needed. I started by cutting the longer arms, bending them in my hydraulic press, and then attaching the triangular braces onto the bottom. I bent the front braces into that question mark shape using a wise and a big hammer.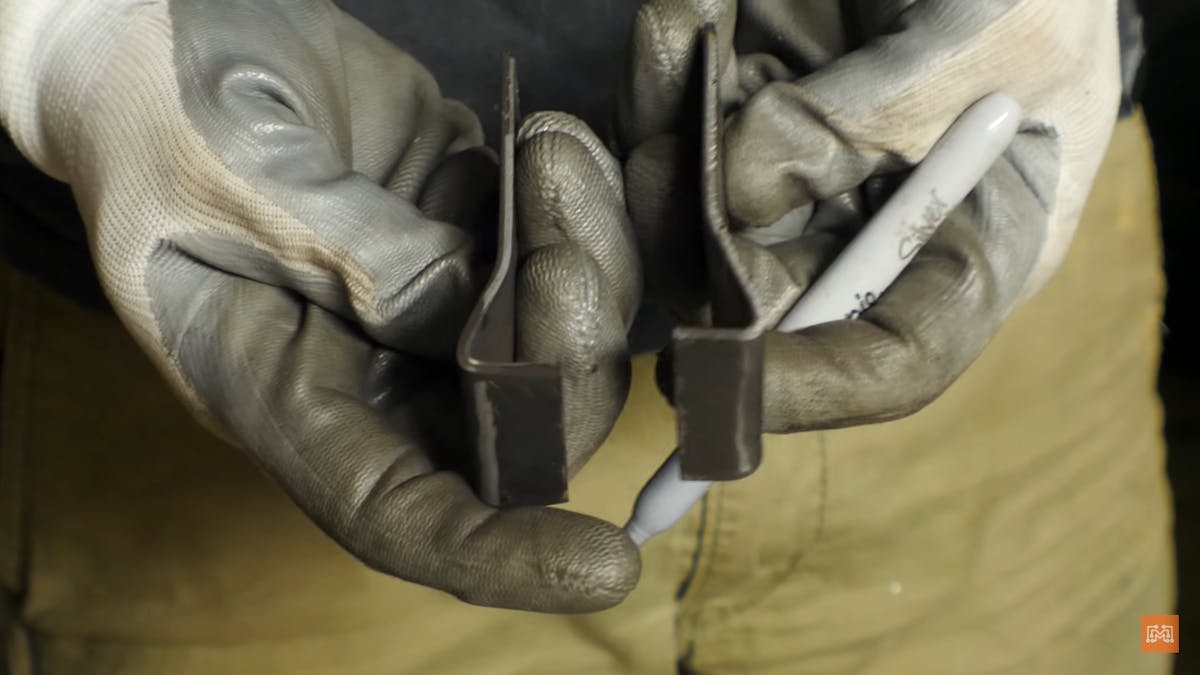 I've had a powder coating setup for some time now but never had the right project to do with it. Powder coating is far more durable than painting, and by using the satin black powder, the brackets will match perfectly with the black coating on the aluminium extrusion. I also researched the process and tested my prototype.
Powder coating involves cleaning the bare-metal surface, hanging it from a metal wire in the ventilated paint booth, attaching the negative-charge clamp, and using the powder coating gun to lightly puff the positively-charged powder onto the surface. Being careful not to touch the powder-covered piece, we put it in the toaster oven at 400 degrees F. Once you see the mat finish turn glossy, you start a timer for 20 minutes. After that time is up, let it cool off and remove.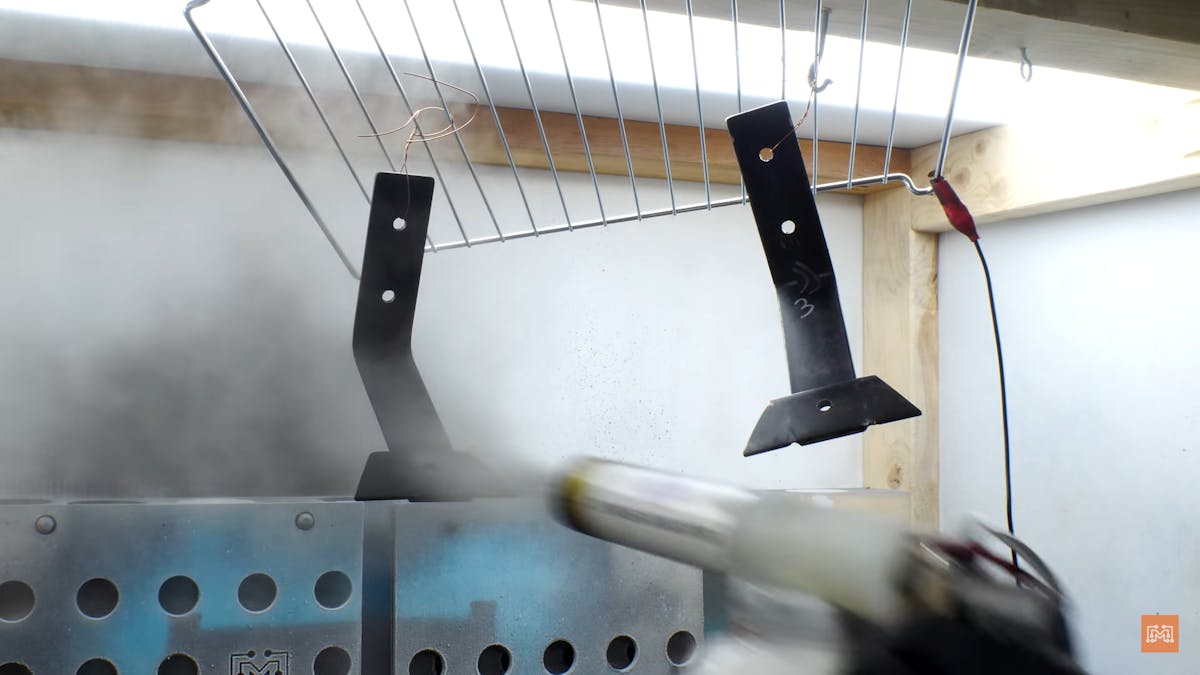 Now that all the major components are complete, we can mount the brackets to the roof rack and set it in place on the rain gutter. We tightened all of the face clamps while using the aluminium extrusion for its versatility and functionality due to its ability to act as an attachment platform.
To use the T-track system for this project, I mounted some toggle clamps onto the top of the frame. They held down the plywood sheets to the track with stainless steel bolts, which slid right in and were secured in place with self-locking nuts.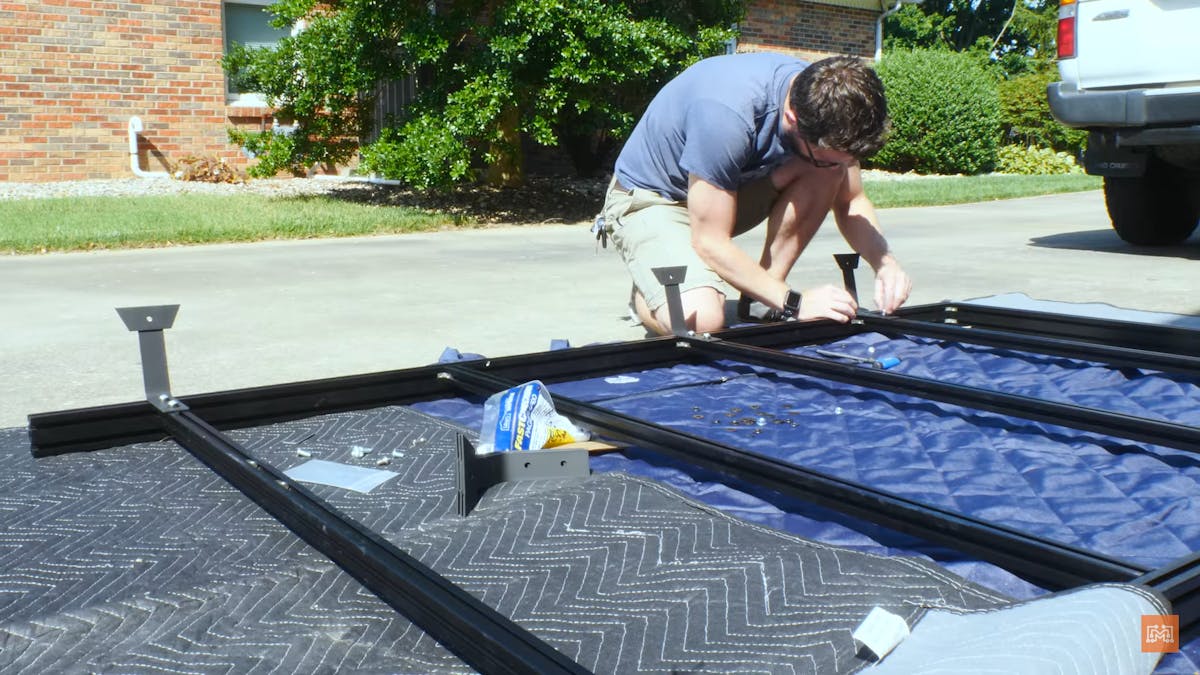 Using a roof rack to haul plywood from the store is a great idea. It's not complicated and works according to plan. I bought an inexpensive light bar for use on the t-slots; it makes hauling plywood easier! The extrusion can be built upon and customized to include overland gear, like straps, tool holders and even kayaks or other items. You can mount things down wherever you need them with easy access because of the t-slots.
Subscribe to our Newslatter
Sign up for free and be the first to get notified about new posts.