Do you want to learn how to make your very own drone from scratch? Well, then what are you waiting for? We know that making your own drone can be very challenging. But don't worry, we've got you covered. We have listed the step-by-step process which can be followed to make your very own drone! Read ahead to find out how it's done.
Products needed for this DIY project:
1. Drone carbon fiber frames
2. Brushless motor
3. Anti-vibration pad
4. Electronic speed controller
5. PDB-XT60
6. FPV camera
7. Flight controller
8. HPB power 2200mah battery
9. Drone blades
Let's start with the exciting DIY project!
Step 1:
Making a drone requires a lot of patience and precision so make sure to follow all the steps carefully. First, you need to arrange the carbon fiber frames and screw in all the parts so that the structure resembles the one in the picture given below.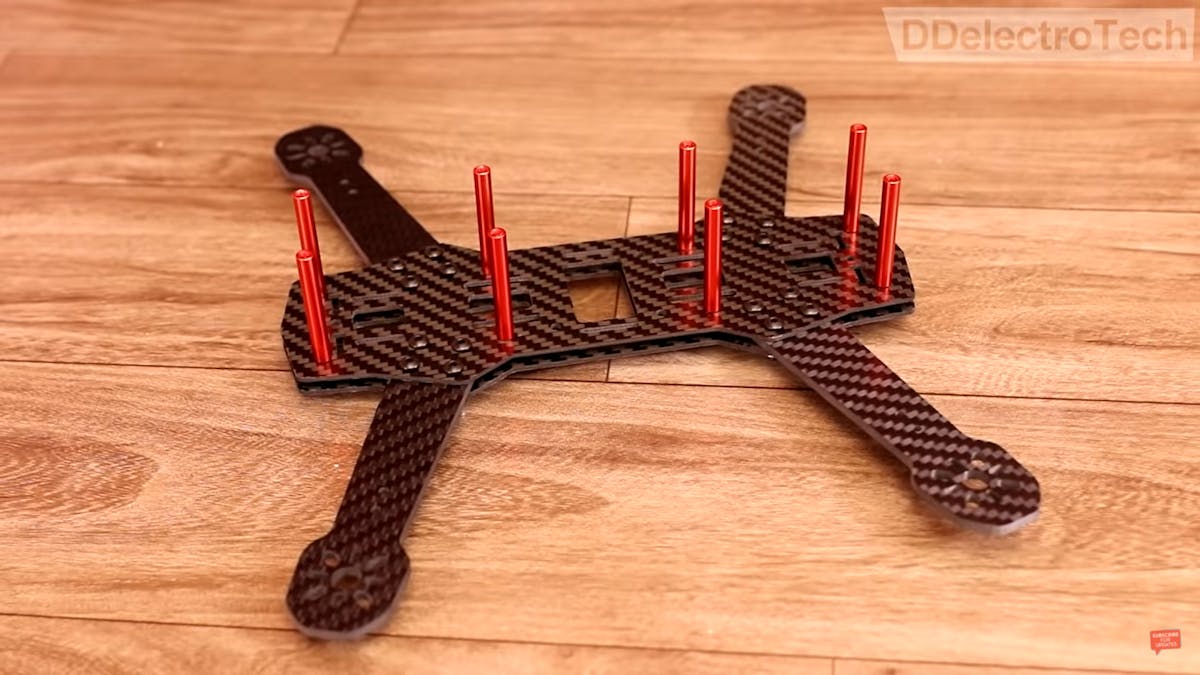 Step 2:
Place the anti-vibration pads on all four corners of the drone and place the brushless motors on them. Once in position, screw them into place securely.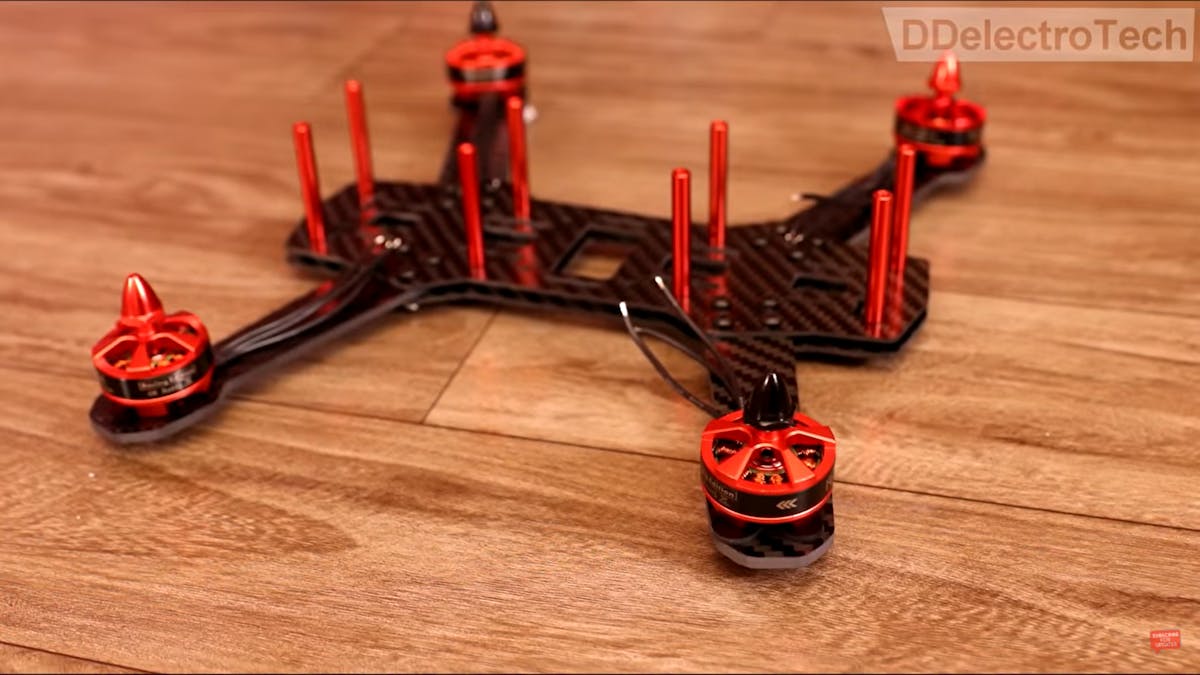 Step 3:
Attach the wires of the brushless motor to the electronic speed controller on all four sides of the drone carefully. You can secure them into place using a zip tag so that it does not cause any problems during the flight.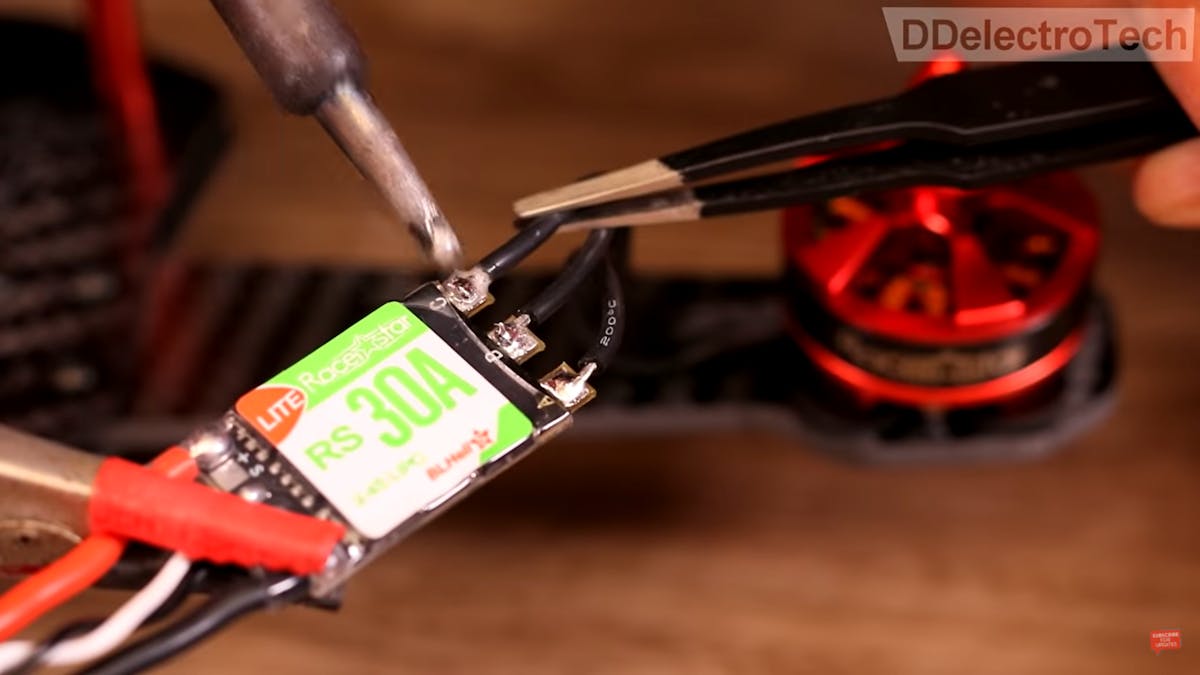 Step 4:
Place the PDB-XT60 in the center of the drone and carefully attach the wires from the electronic speed controller to it.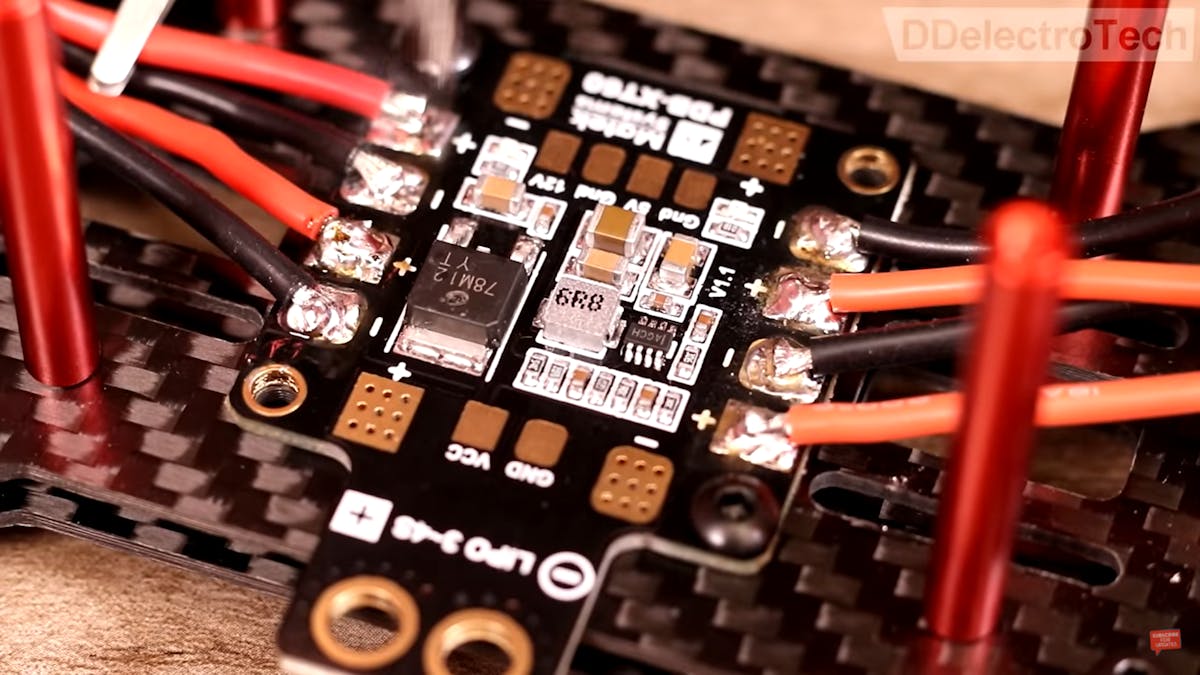 Step 5:
Now you need to take your FPV camera and transmitter and connect the wires as shown in the figure given below. Then connect that whole structure to the PDB-XT60.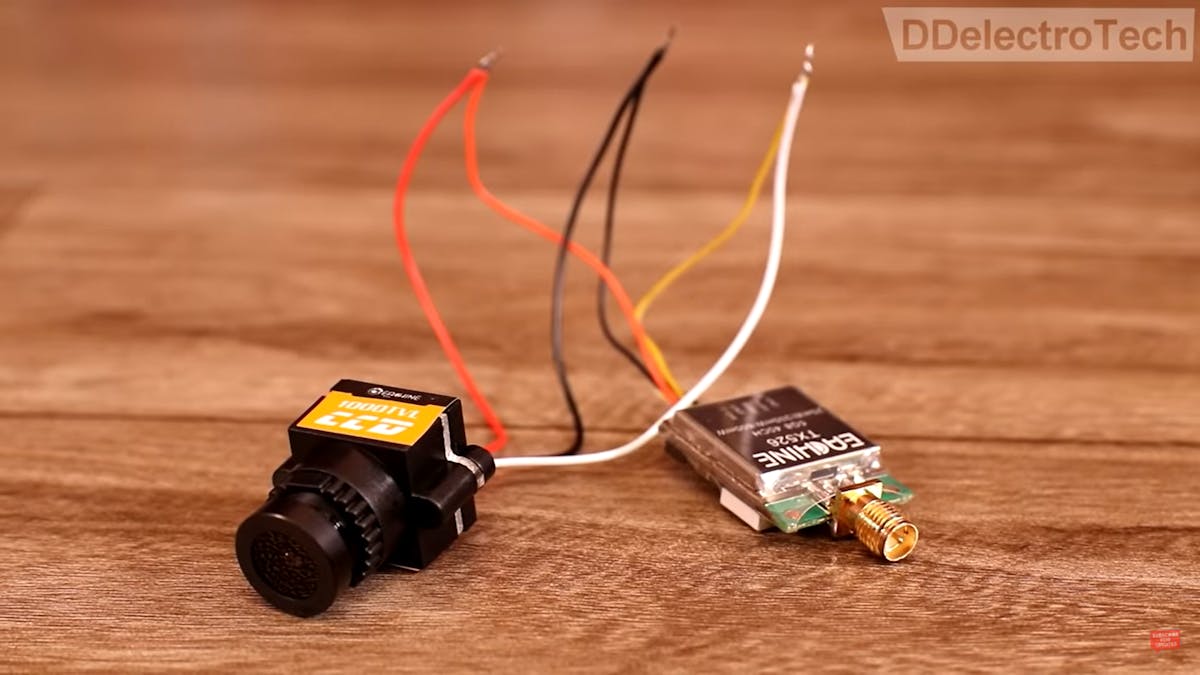 Step 6:
Place a vibration damper on the PDB-XT60 in the center of the drone and place the flight controller on top of that. Connect all the parts to it as shown.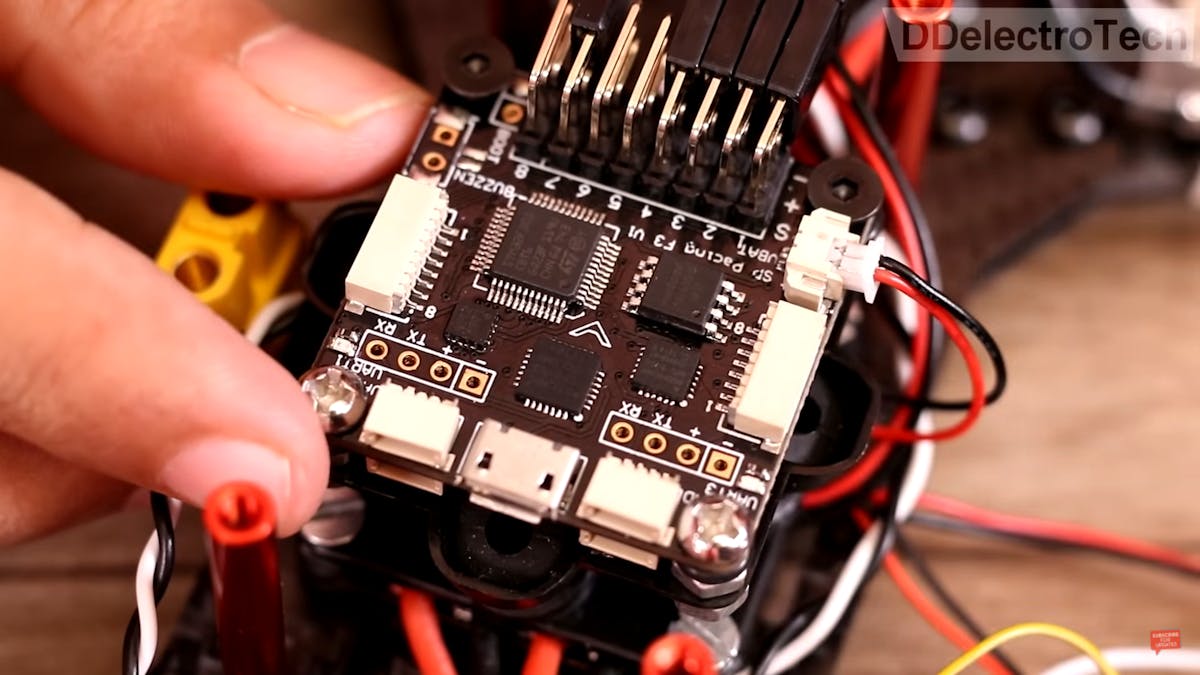 Step 7:
Connect the Flysky receiver and place it at one end of the drone.
Step 8:
Add the drone blades to all four sides of the drone and make sure that all the other parts are properly strapped in.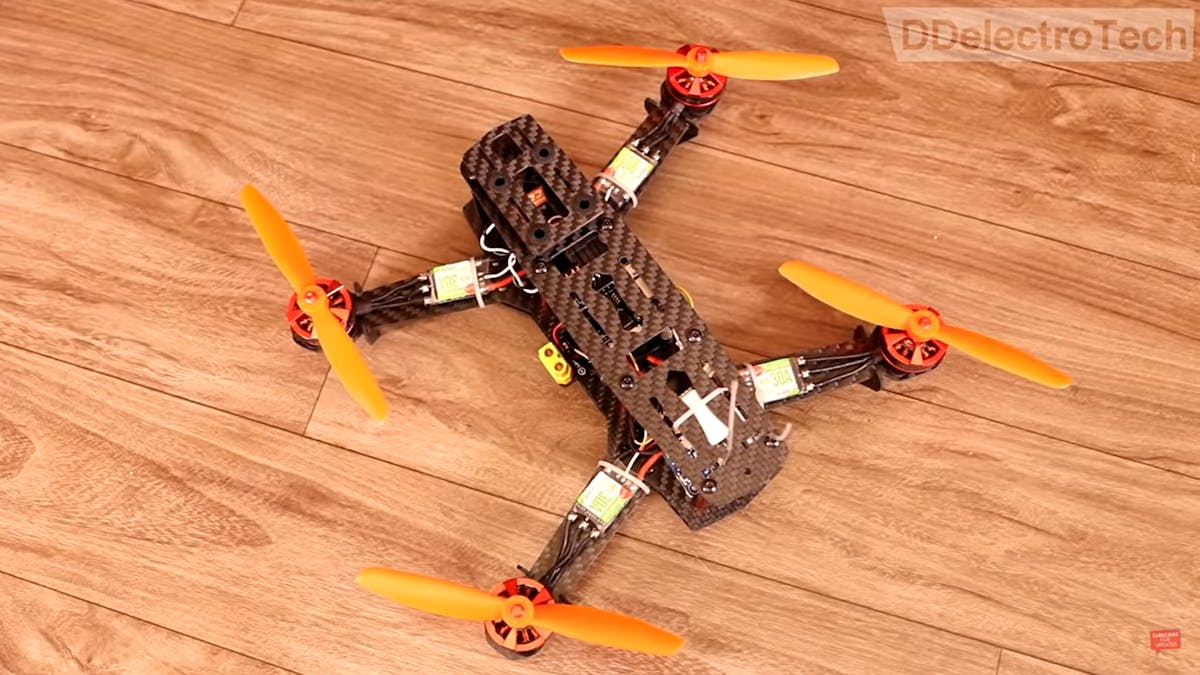 Step 9:
After screwing on the top section of the carbon fiber, the final step is to strap in a HPB power 2200mah battery and the camera using Velcro straps.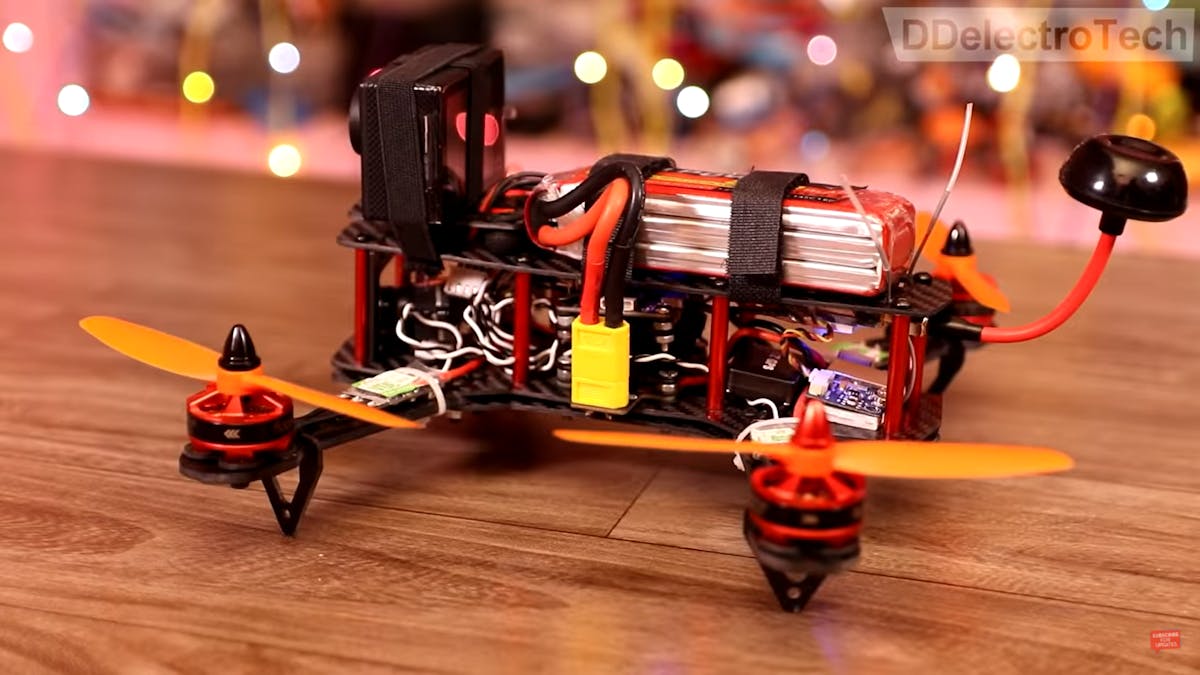 Your drone is now ready to take its flight! Take it to an empty ground and have fun with it while capturing the beautiful sceneries from the drone's point of view!
Subscribe to our Newslatter
Sign up for free and be the first to get notified about new posts.