If you have a large open space in your backyard then why not make good use of it by making a greenhouse. And if gardening is something you're passionate about this DIY is perfect for you! Today we will be showing you how to make your very own greenhouse for your backyard. If you're interested, read more to find out how it is made.
Products needed for this DIY project:
1.      Polycarbonate sheets
2.      Sliding panels
3.      Pressure treated plywood
4.      2 x 4 wood pieces
5.      1 x 4 wood sheets
6.      National Hardware Spring Hinges
7.      AC register
8.      Screws
Let's get started with our DIY project!
Step 1:
Let's start by making the frame for the floor of our greenhouse. First, start by making the basic border of the frame. You can do this by screwing together two pieces of 2 x 4 that are six feet long for the width and two more pieces of 2 x 4 that are twelve feet long for the length. Now cut eight more pieces of 2 x 4 so that they're six feet long and screw them onto the mainframe in such a way that all of them are equidistant.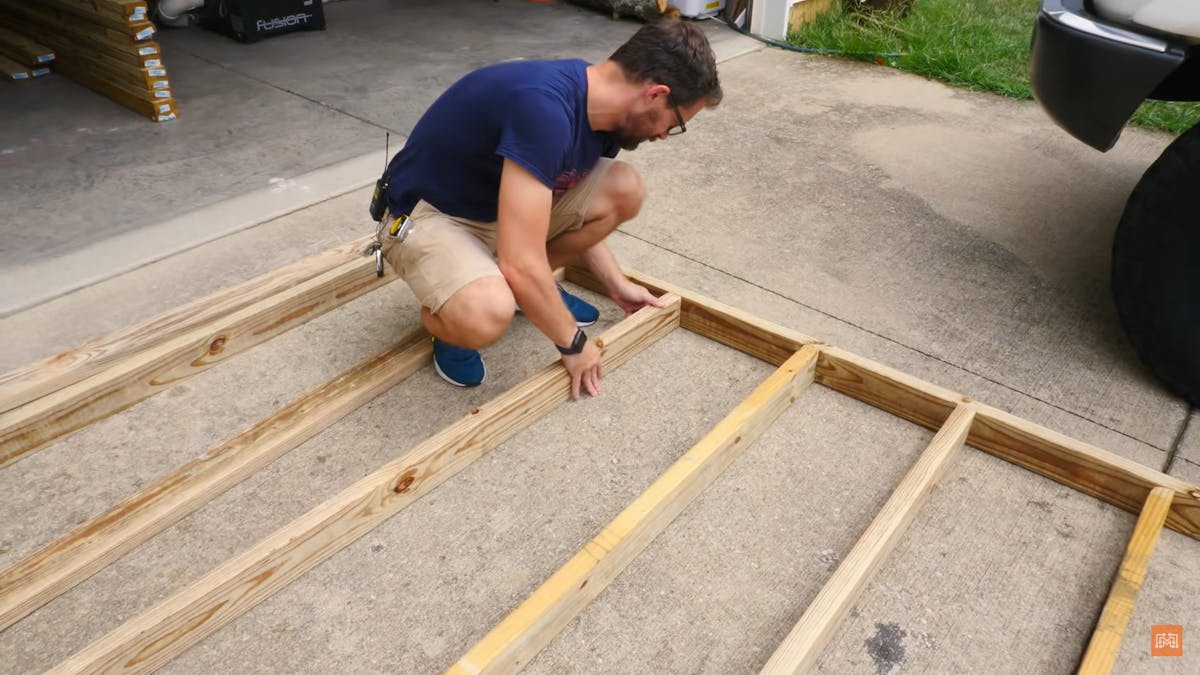 Step 2:
If you will be making this greenhouse for your backyard you would definitely have a grass surface which is never even. If this is the case then you could cut some small pieces of 2 x 4 and screw them on along the frame to use as a leveler. Make sure that all the pieces are of the same length so that the greenhouse is leveled properly.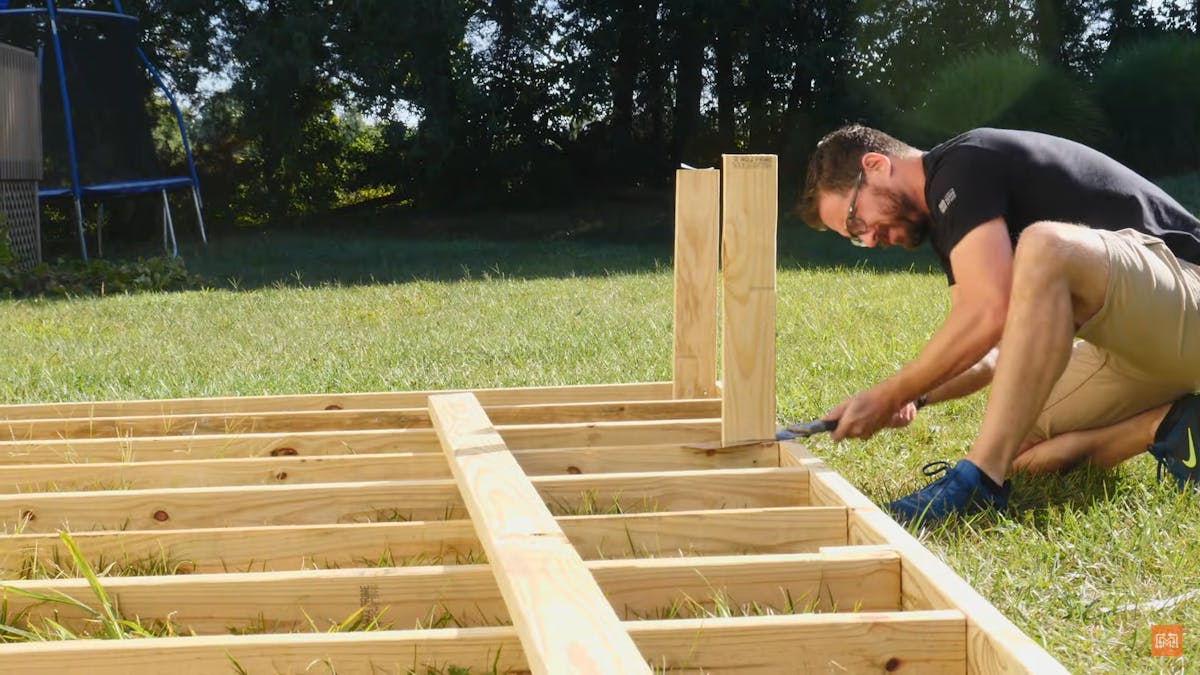 Step 3:
To make the frame of the walls we will need some more pieces of 2 x 4s cut to length. The pieces of wood that will be on the side of the wall have to be about one to two feet taller than the ones that are put on the other side.
For the taller side, we will need six pieces of 2 x 4 cut to whatever height you want your greenhouse to be and one more piece of 2 x 4 that is twelve feet in length which will be used to connect all the vertical pieces.
The same materials are required for the opposite side too, only their lengths have to be shorter.
So, using a woodcutter, cut the pieces of 2 x 4s accordingly and screw them in place.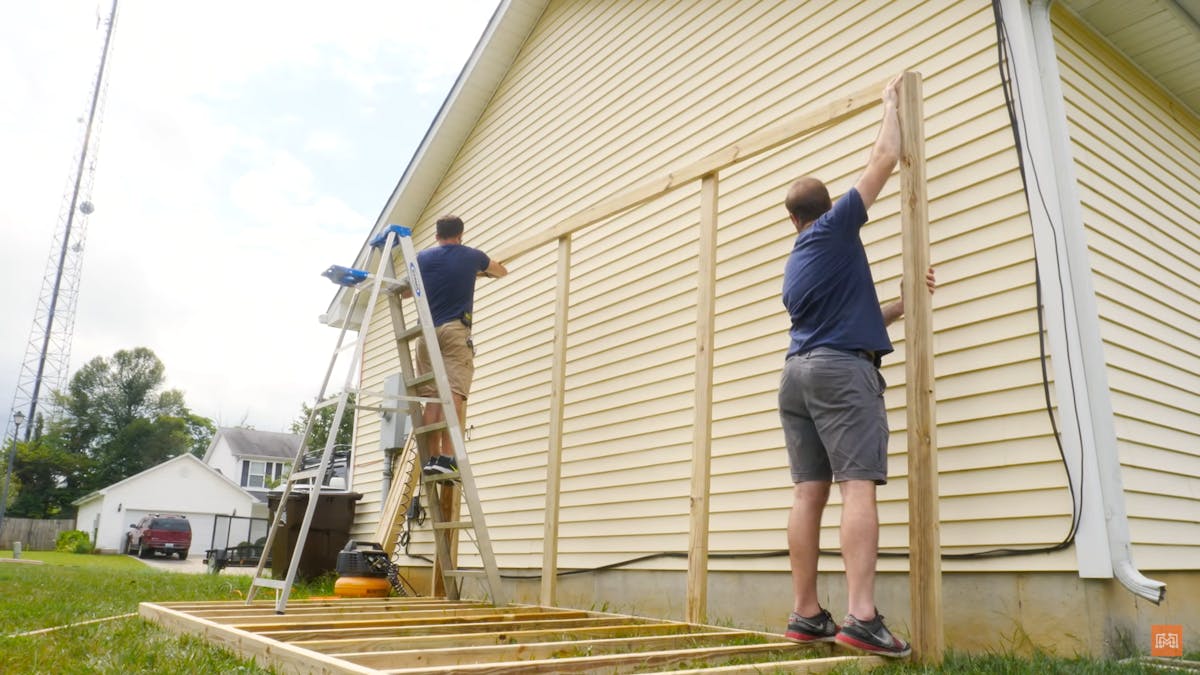 Step 4:
To make the roof we will be cutting 2 x 4s and screwing them on in a slanting manner to connect both sides of the frame of our greenhouse. Use as many pieces of 2 x 4 as you want but just keep all the pieces equidistant while screwing them on so that it looks uniform and cut the edges of these pieces at an angle so that it gets screwed onto the frame easily.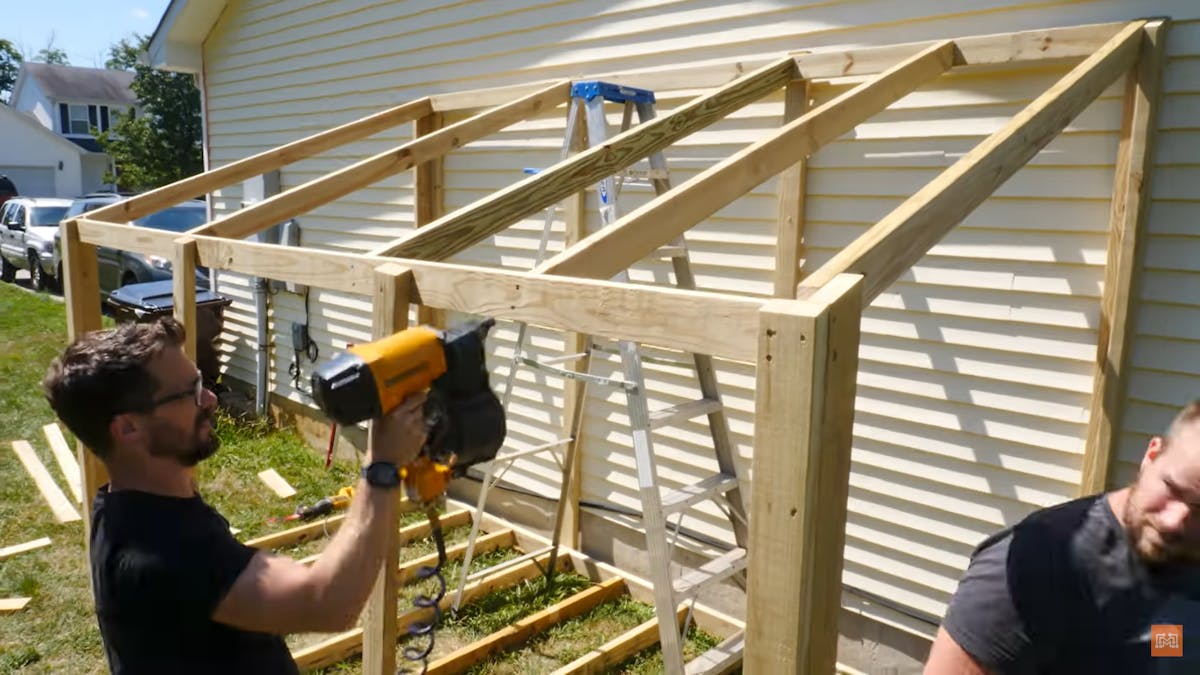 Step 5:
For the side pieces, we will be using pieces 2 x 4 s again (brownie points if you guessed this right). We need two pieces for each side that are cut to a length that is equal to the height from the floor to the slanting roof panel. Once the pieces have been cut, screw them on to secure them in place. You could even use spacers in the middle to make sure that all the pieces are properly secured.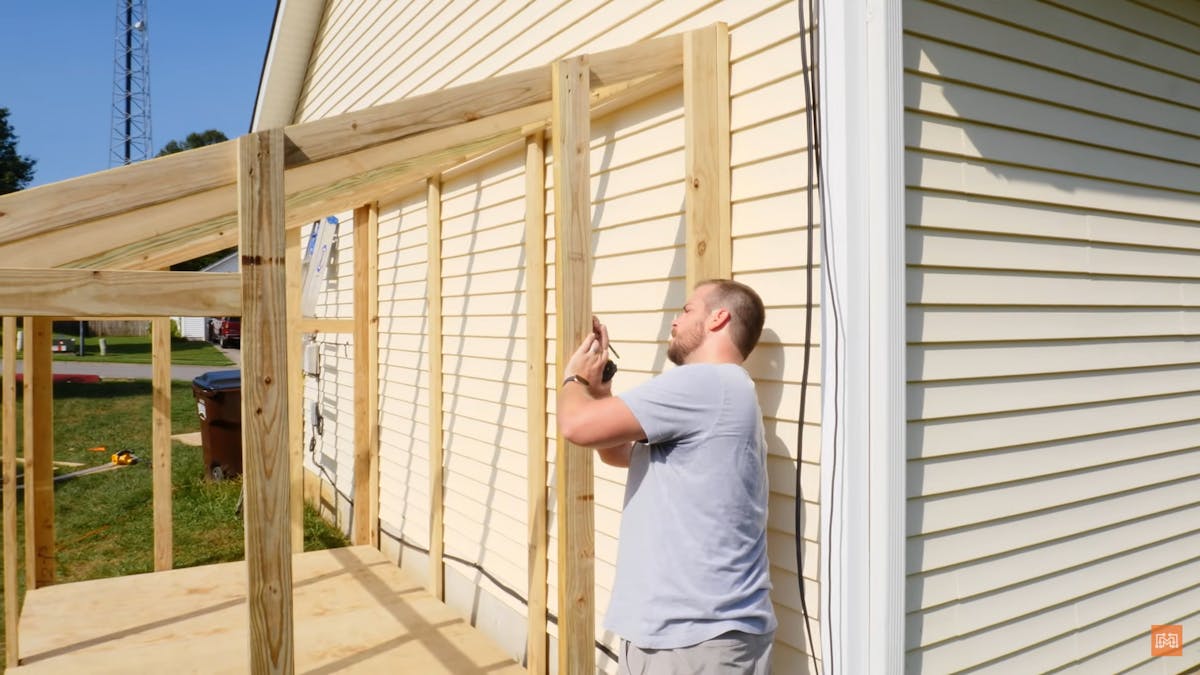 Step 6:
Let's move on to making the surface that goes on top of the frame of the floor you had made in one of the previous steps. For this we will be making two layers so that the surface is strong enough:
The bottom layer will be made up of half-inch pressure-treated plywood which will be screwed in with decking screws.
The second layer will be made up of outdoor water-resistant sliding panels.
Both these surfaces can be screwed in parts of three with proper notching done at the corners to accommodate the pieces of 2 x 4s.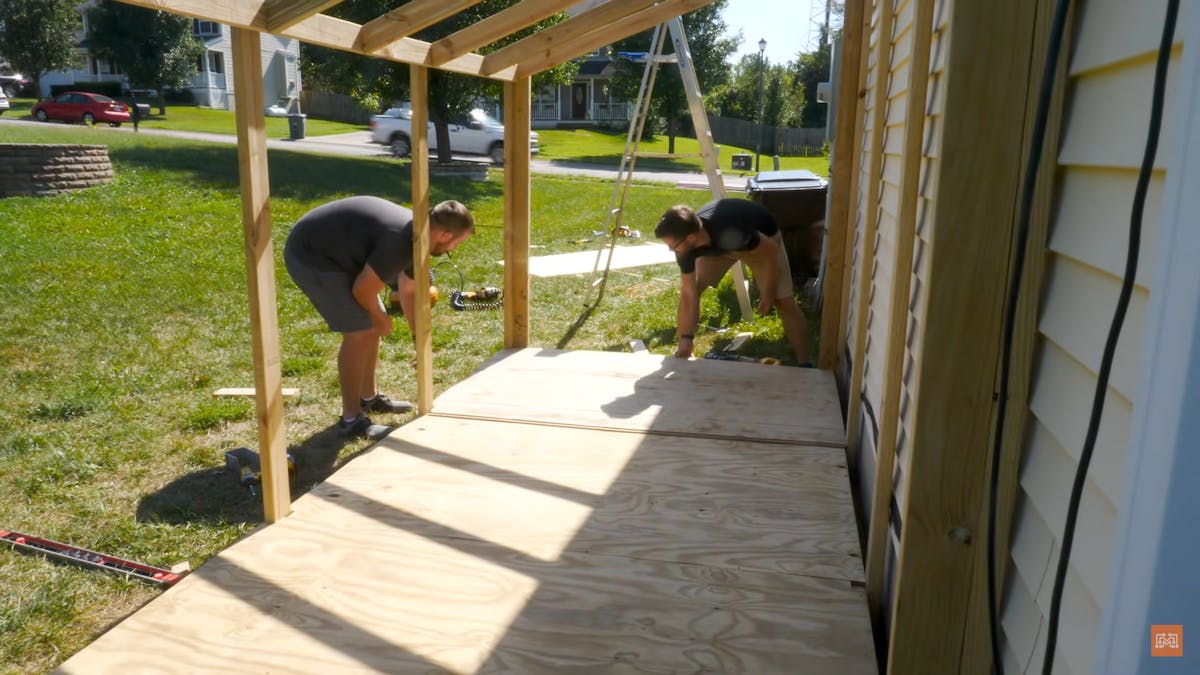 Step 7:
Since the frame of our walls is ready let's put the covering on! For our project, we will be using wood for the bottom half and polycarbonate sheets for the top. For the wood part, you can take thin sheets of 1 x 4 and screw them onto the frame of the greenhouse. To give it a nicer decorative look and a stronger hold, you can take some pieces of 2 x 4 s and line the edges of each side with it. Make sure to leave some space on one of the sides of the greenhouse for the door. You also want to make a hole on either side of this greenhouse to fit an AC register which will allow air to flow into our greenhouse.
Step 8:
After you're done with the wood part of the walls, you can start with screwing on the polycarbonate sheets. You can easily cut these sheets to length using a circular saw. We also suggest that you use roofing screws so that it doesn't harm the polycarbonate sheets. Again, make sure to leave some space on one of the sides of the greenhouse for the door.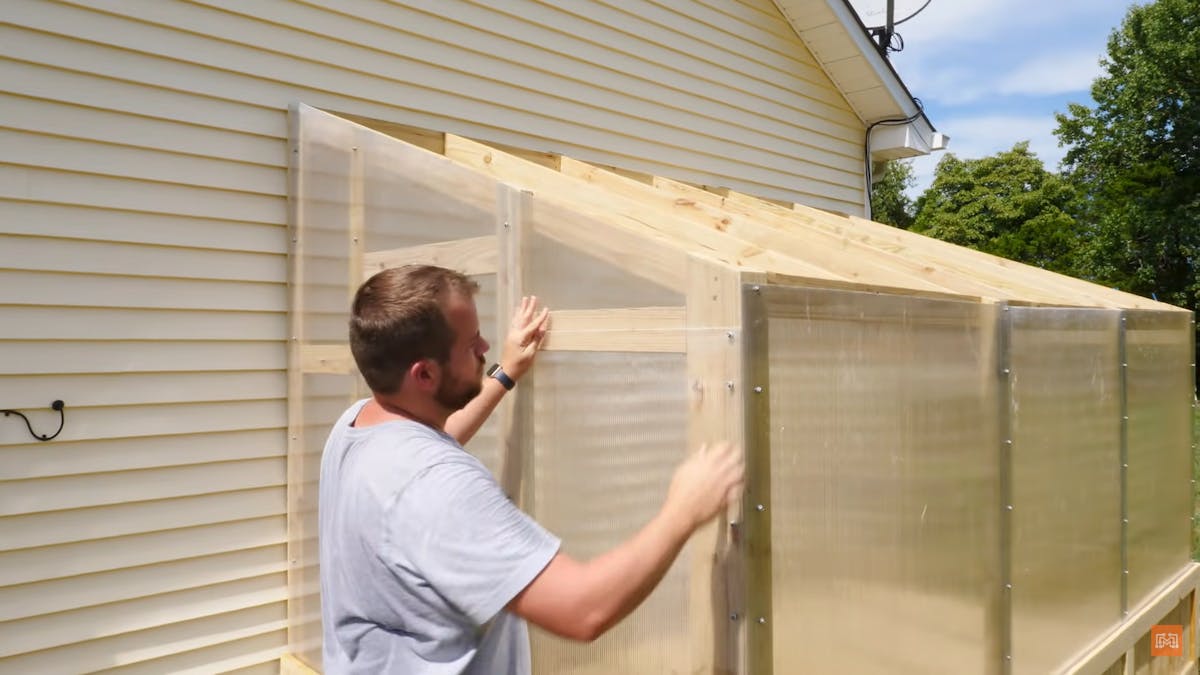 Step 9:
While you're working with the polycarbonate sheets cut some pieces up for the roof too and screw them onto the frame of the roof in a similar manner. You will also need to use a jigsaw to cut two holes in two of the polycarbonate sheets screwed onto the roof so that it doesn't get too hot in the greenhouse. Once you cut the holes, use some flex tape to attach flaps on it so that they can be opened whenever necessary.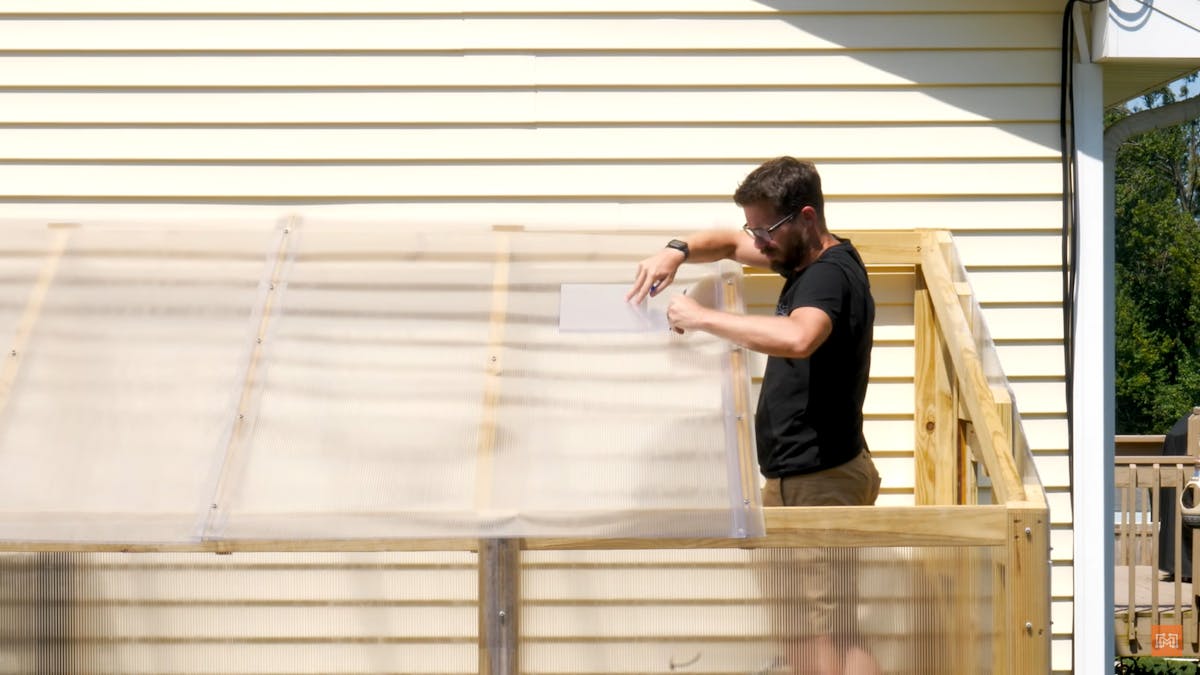 Step 10:
To make the door, you simply need to make a frame with four pieces of 2 x 4 cut according to length depending on how much space you've left for the door. Once cut, screw these pieces together to make the frame. Then just like we did for the walls of the greenhouse, screw on a piece of 1 x 4 at the bottom and a polycarbonate sheet at the top. Don't forget to attach a handle too! Attach the door you just made to the structure of your greenhouse using some spring hinges so that when you let go of the door it just closed.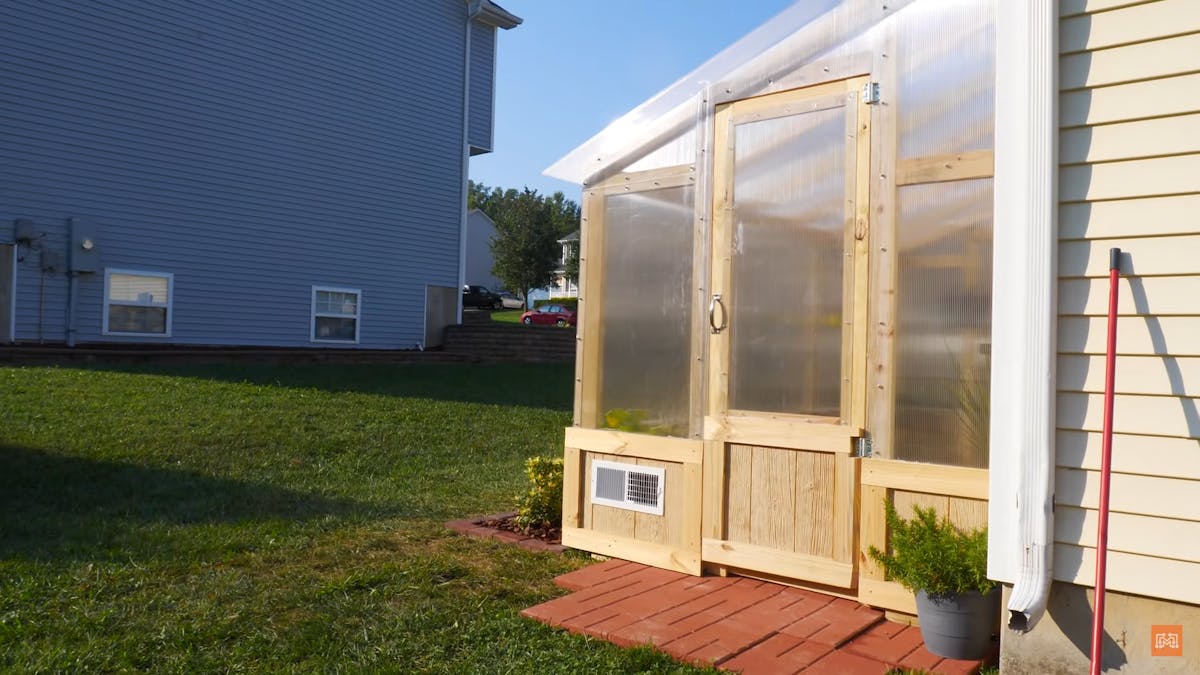 Your very own greenhouse is now ready! You can put any of your favorite plants in this and watch them grow. Doesn't it feel nice to have a greenhouse that you made all by yourself in your backyard? Enjoy your latest creation!
Subscribe to our Newslatter
Sign up for free and be the first to get notified about new posts.