All the Harry Potter fans are going to love this DIY! Today we are going to show you how you can make your very own elder wand in 8 simple steps. Instead of buying an expensive elder wand from the market, why not make a simple and inexpensive one by yourself at home with readily available products! Read more to find out how it is made.
Products needed for this DIY project:
Moldable clay
15-inch dowel
Screws
Paper
Paint
Let's get started with our DIY project!
Step 1:
Take your 15-inch dowel and using an actual elder wand as a reference, mark out all the sections where there are bulges lightly with a pencil.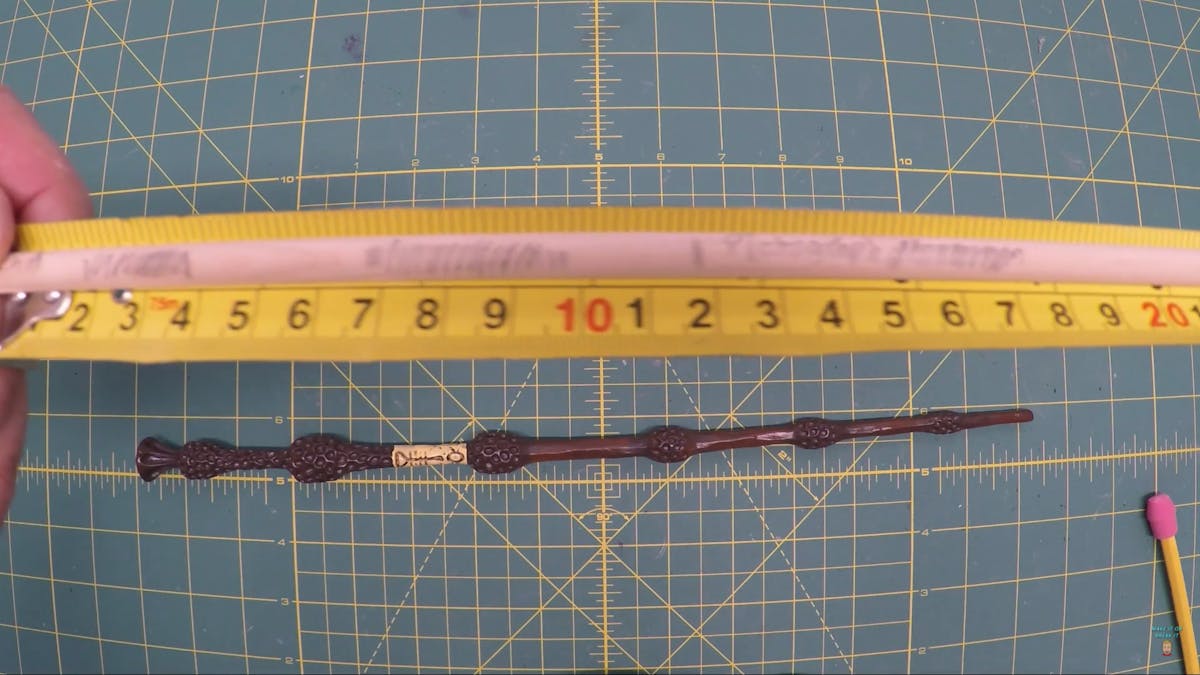 Step 2:
Start adding some super sculpey or any moldable clay on the areas where the bulges are supposed to be section by section. Make sure that the bulges are becoming bigger in size across the length of the wand.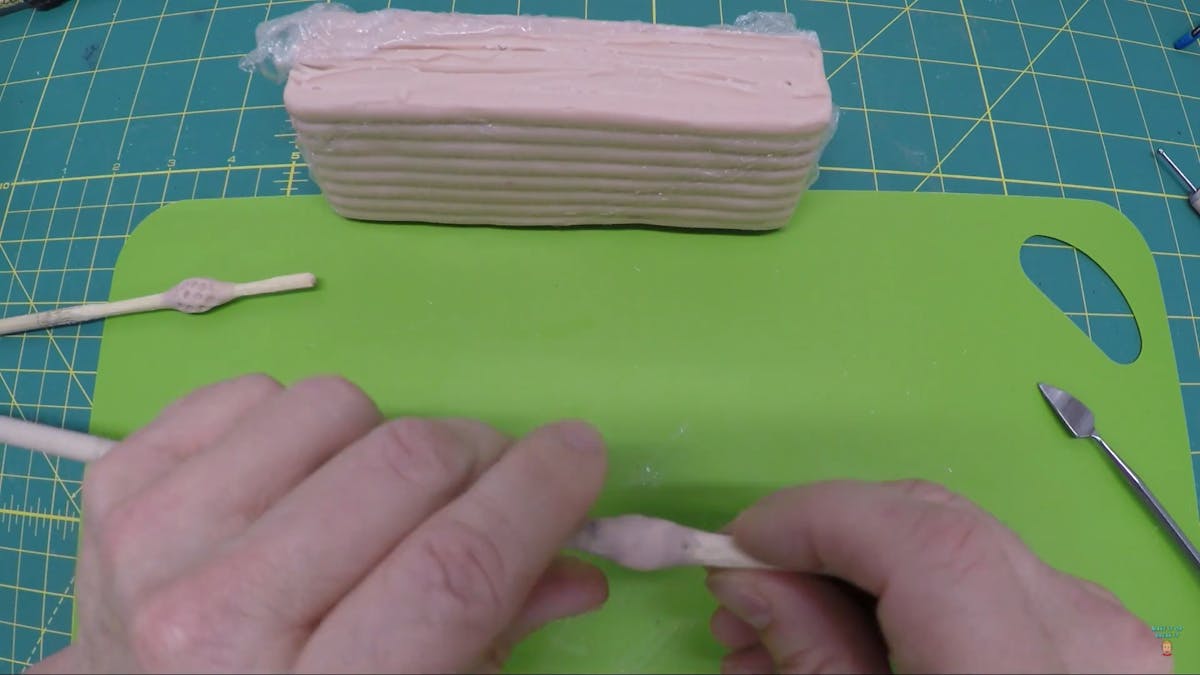 Step 3:
Using a screw head, make small grooves in the clay sections that you've made by lightly pressing on the clay just enough to make an impression. It would be good if the grooves are made at random rather than them being in a systematic order so that your elder wand gets an authentic feel.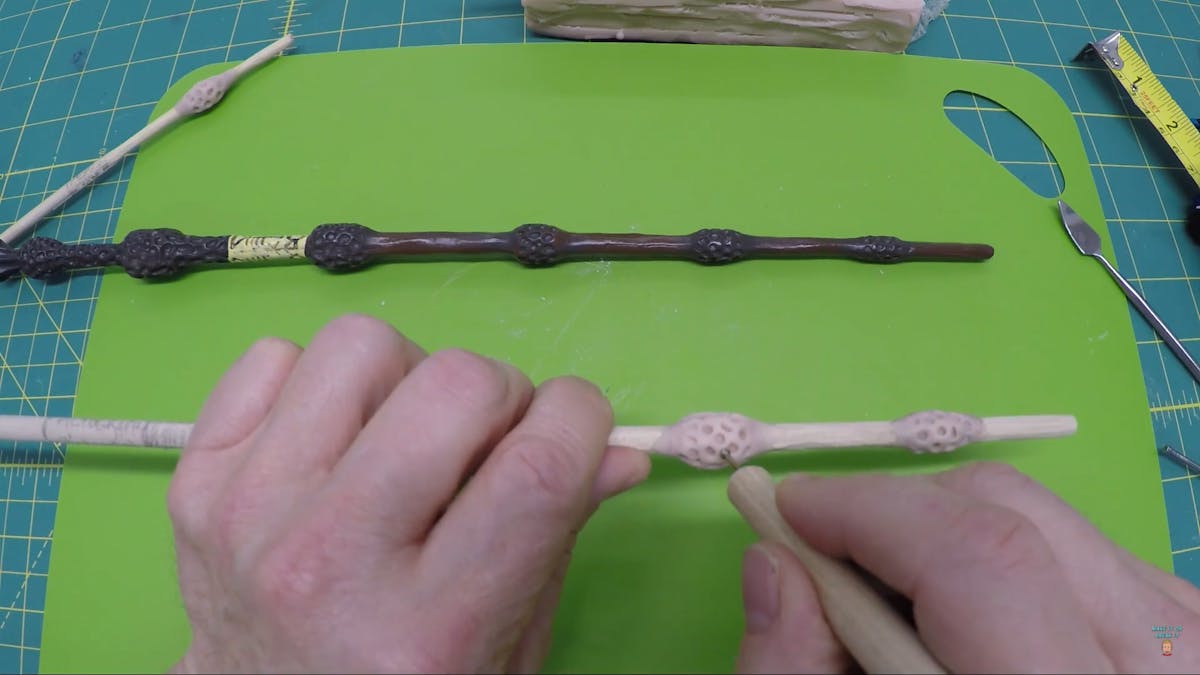 Step 4:
Now it's time to take some clay and put a thin layer between all the bulges so that the wand looks consistent. You can even use a thin metal string and wrap it around the elder wand to give the clay some additional grip.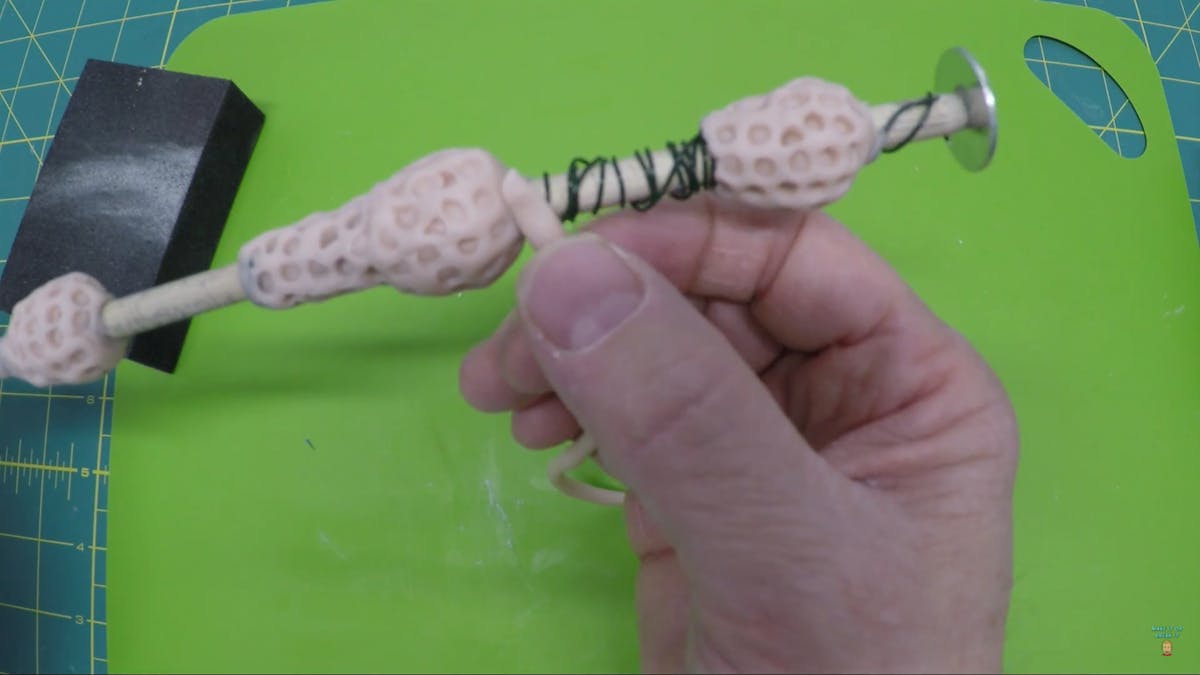 Step 5:
To make the base of the wand, take a piece of moldable clay and press it on the bottom. Taking a sharp but flat tool just make some lines lightly down the clay piece. Also, sharpen the tip of the wand so that it looks like it's tapering.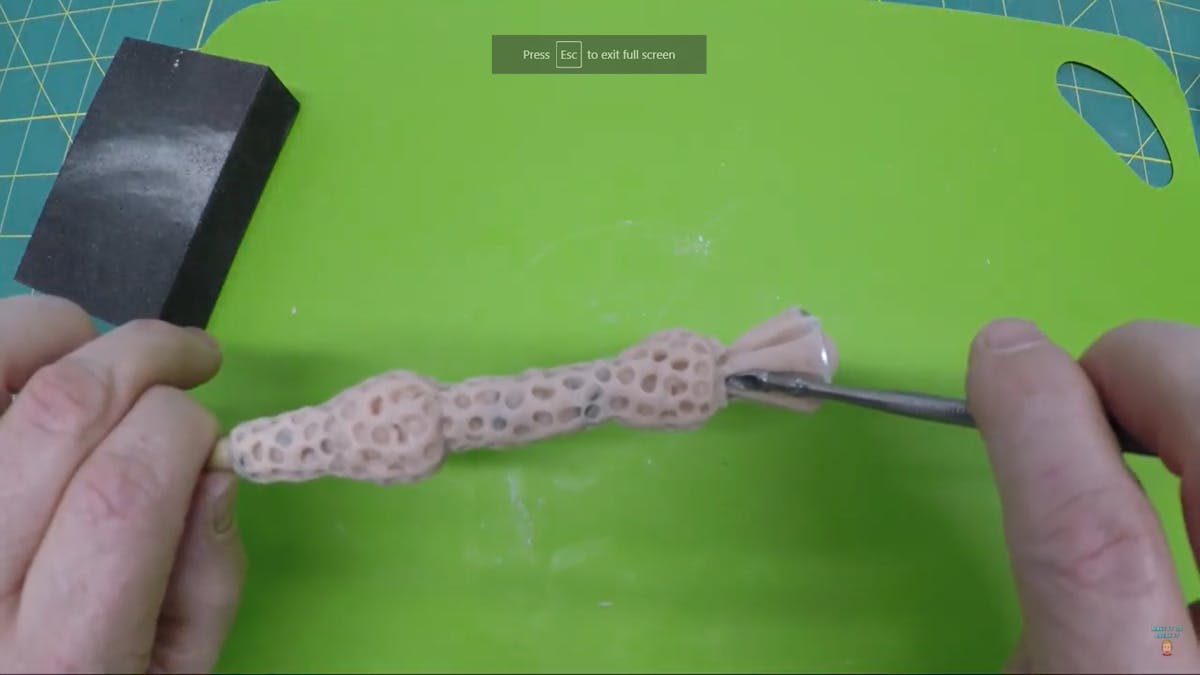 Step 6:
Your next step is to bake the wand to solidify the clay. Take a baking tray, put some foil on it, and put the elder wand on it. Bake it at 275 degrees for 15 minutes.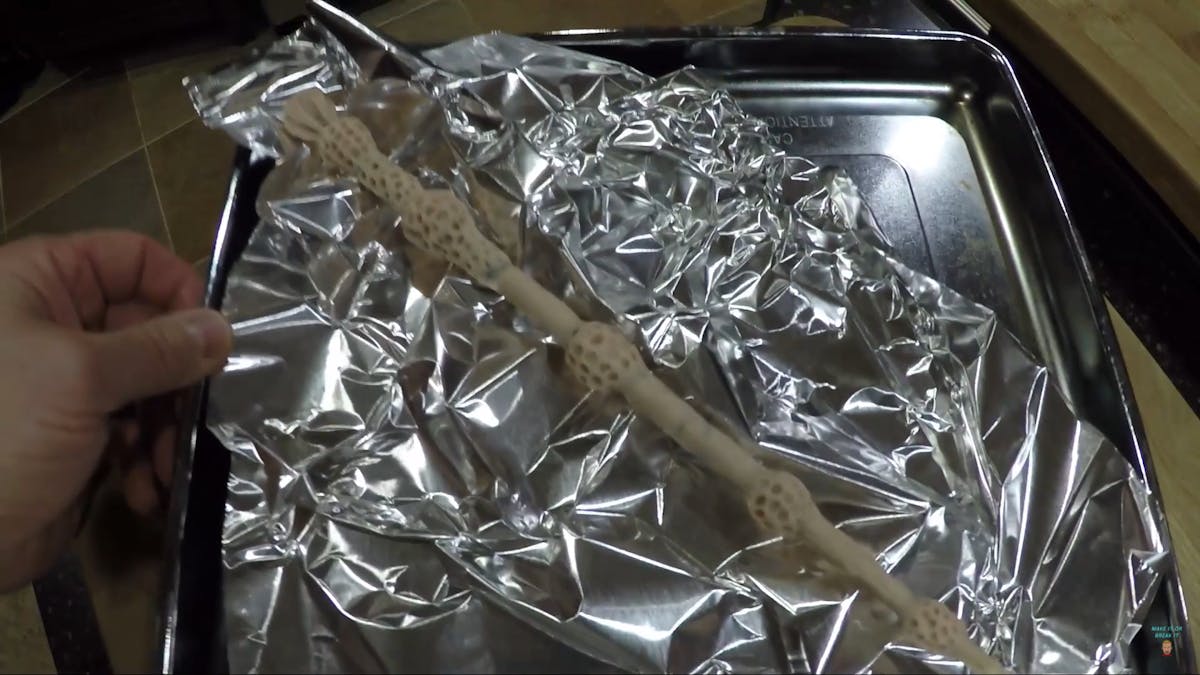 Step 7:
Now it's time to paint your elder wand! Using some dark brown paint gently apply a layer across the whole wand and let it dry. After the first layer has dried, take some lighter paint and make some strokes to give it a good finish.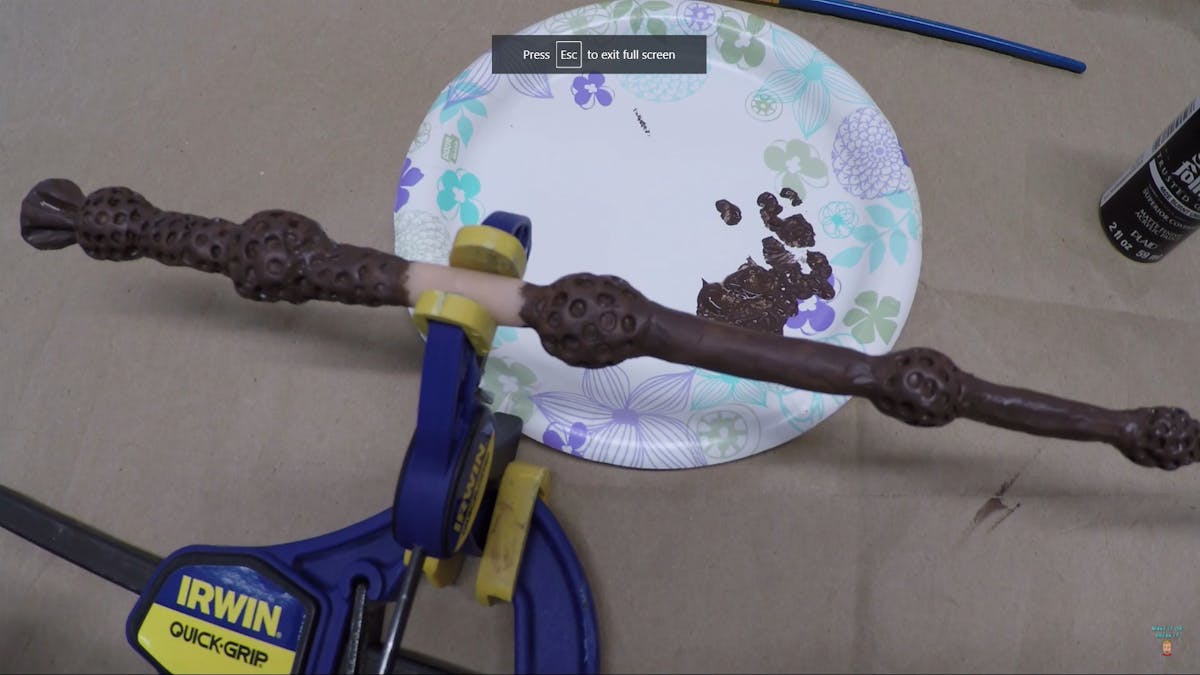 Step 8:
To make the inscription, you can either print the inscription or draw it on by yourself on a plain white paper. Cut the small piece on which the inscription is drawn and stick it on the wand with some double-sided tape or some glue.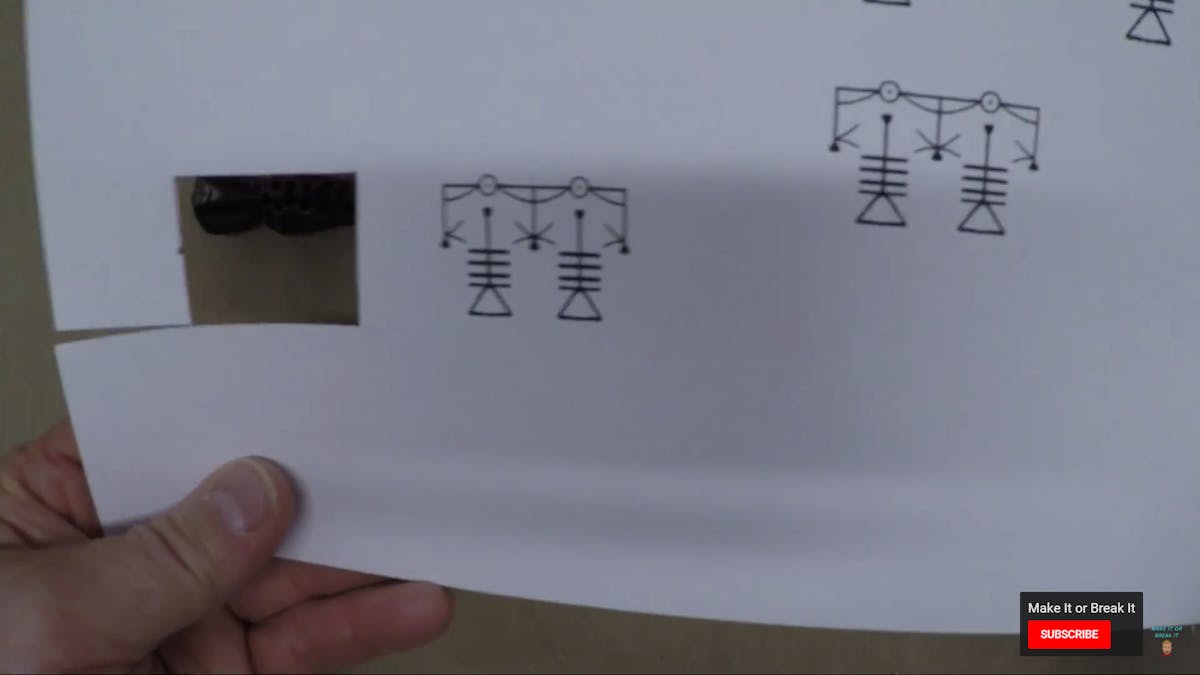 Your elder wand is now complete! You're all set for Halloween now that your Harry Potter costume is complete with your very own handmade elder wand! Go show off your new creation to your friends and family!
Subscribe to our Newslatter
Sign up for free and be the first to get notified about new posts.