I made an excellent looking map cabinet for my family's photo studio! My brother and sister-in-law own a photography studio and they print all of their portraits in house. They asked to make a cupboard to hold the prints that are equipped for pick-up. We decided on a traditional-looking map cabinet, however have more shelves than drawers. Here's how to make a map cabinet.

I created a Fusion 360 model of the map cupboard so that my brother and sister-in-law could approve the design. The demo model provided dimensions to reduce and assemble the map cupboard case. I built the facet supports by means of cutting down a 1x4 pine board and assembling the rectangular aspect frames using my pocket gap jig. Then I used my router and a rabbeting bit to create a slot for the thinner plywood side panel.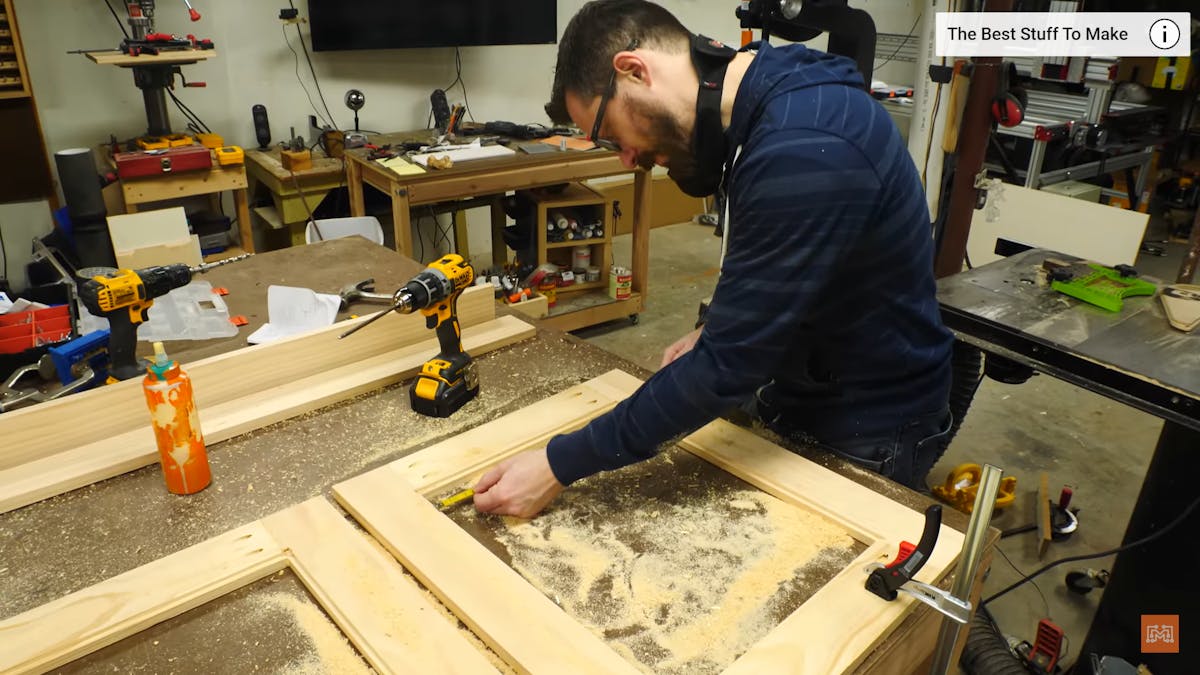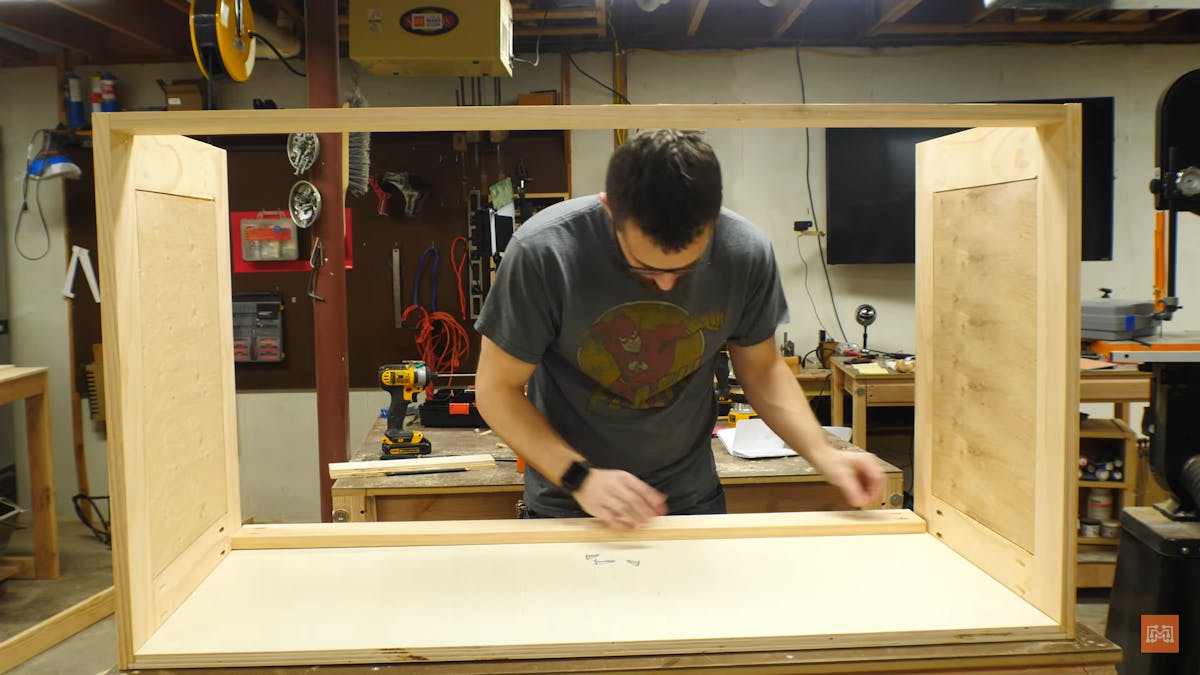 These side frames were connected to the plywood bottom, again, using pocket screws. The top of the plywood extends out over the front and aspects but not on the back. This cabinet will sit against the wall, so a decorative overhang on that side of the map cupboard was unnecessary. The top was additionally attached to the facets and the case to the 1x4 base with, you guessed it, pocket holes.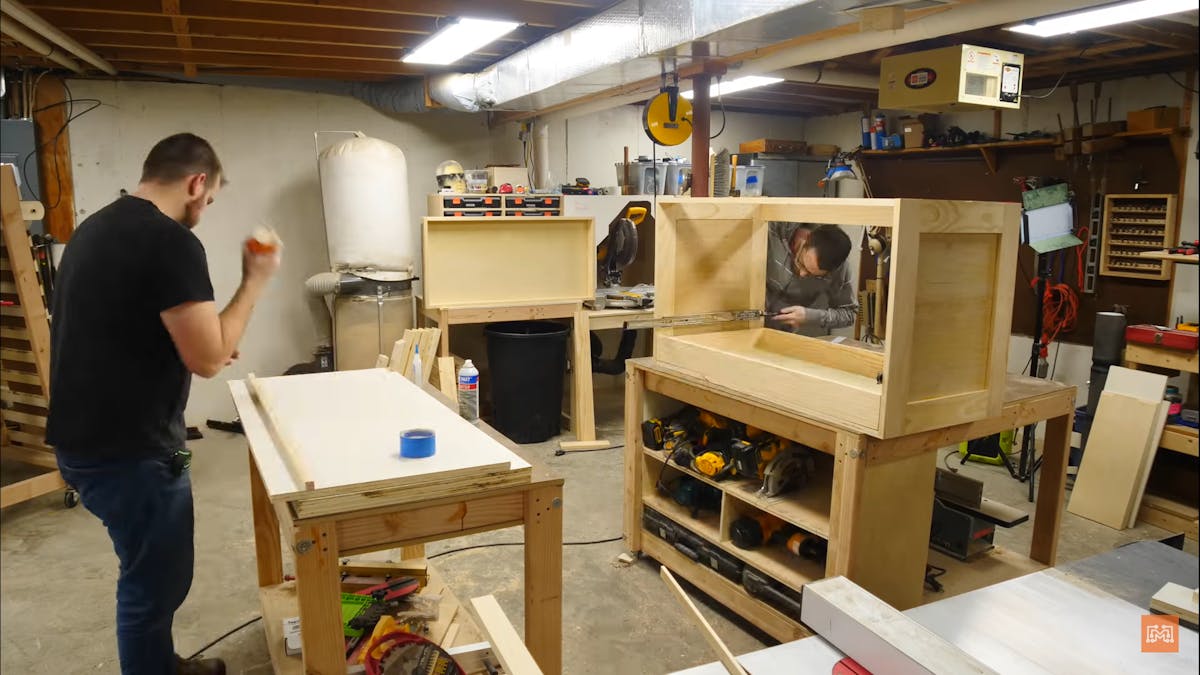 My brother had a paint colour already in mind to match their studio, so painting it was quite simple. Josh and I used some small rollers to apply two coats of dark blue eggshell paint. I selected this type of paint as it isn't durable. They desired it to look a bit worn, so naturally, over time it will get dinged and the paint will scuff. Once they are completely happy with the level of distress, they will apply a clear coat to lock in the look.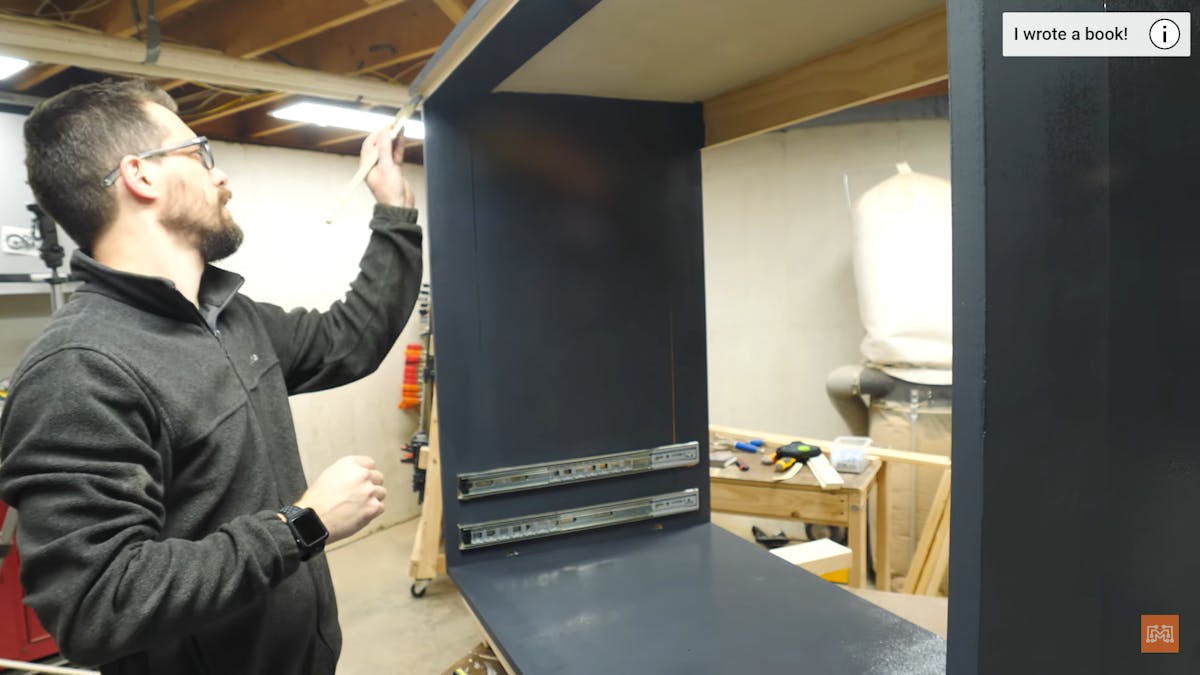 The shelves had been relatively convenient to make. I cut some 3/4 inch plywood making certain to leave sufficient room for a 3/4 inch band of pine on the front edge. Rather than making the cabinets adjustable like on my Simple Bookcase, I secured them in place using pocket screws. If you don't want a committed spacing between the shelves, then you could use a shelf pinning jig to make the spacing adjustable. It is important to observe that I did paint the shelves before mounting them in the map cabinet. The thinner gaps between the shelves would make it a nightmare to paint afterwards.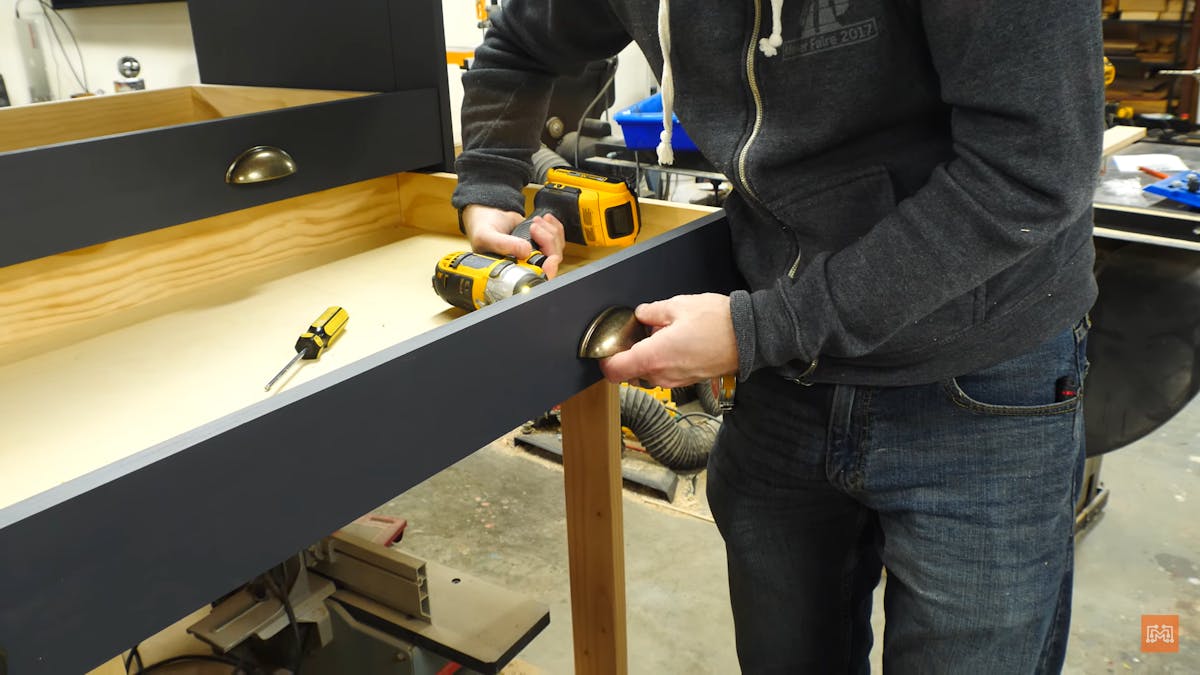 To cover the back of the map cabinet, I used a sheet of 1/8 inch thick luan plywood. I cut this piece down to fit over the back, making sure to overlap the sides, bottom, and top via just a little bit. Small brad nails had been used to secure the lower back in place, but small staples would work too. We also painted the luan sheet earlier than attaching it to the map cabinet.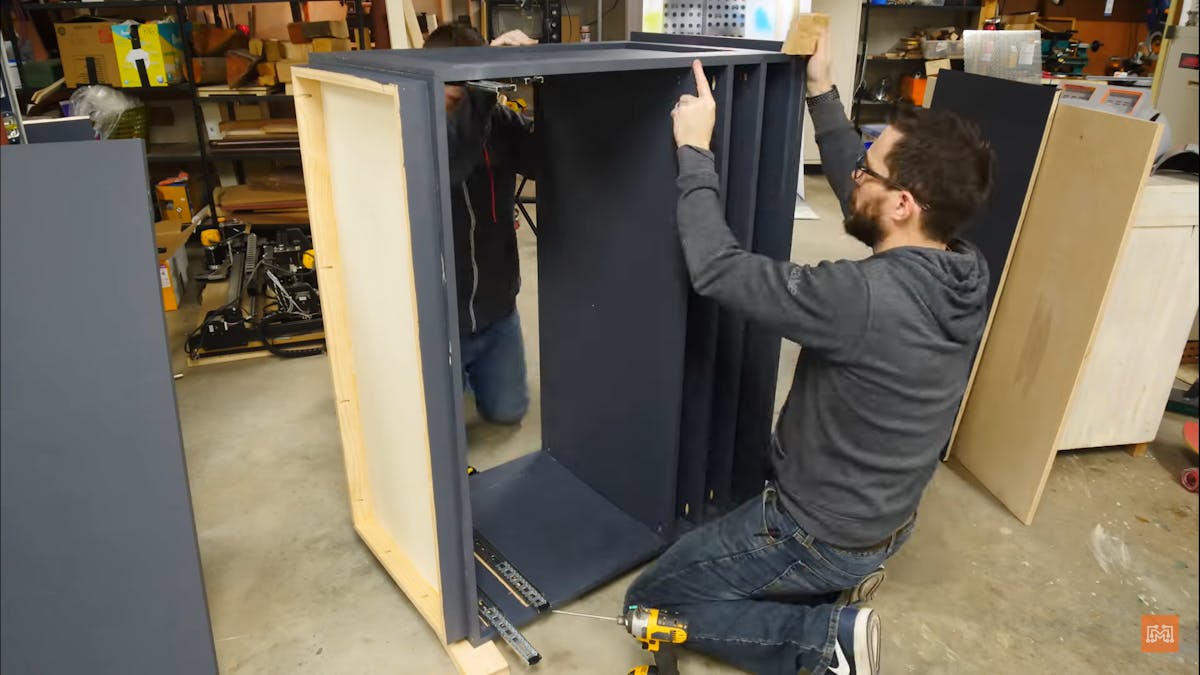 I really hope you enjoyed this project, I know my brother and sister-in-law are without a doubt are excited to have a new addition to their photography studio and it looks amazing in the space. It is an easy project that truly adds some dimension to an indoor design and can provide your space with a special look. This project is our attempt to encourage and empower others to make the stuff that they want to have. Hopefully, you may see something here that will inspire you to make something that you're passionate about!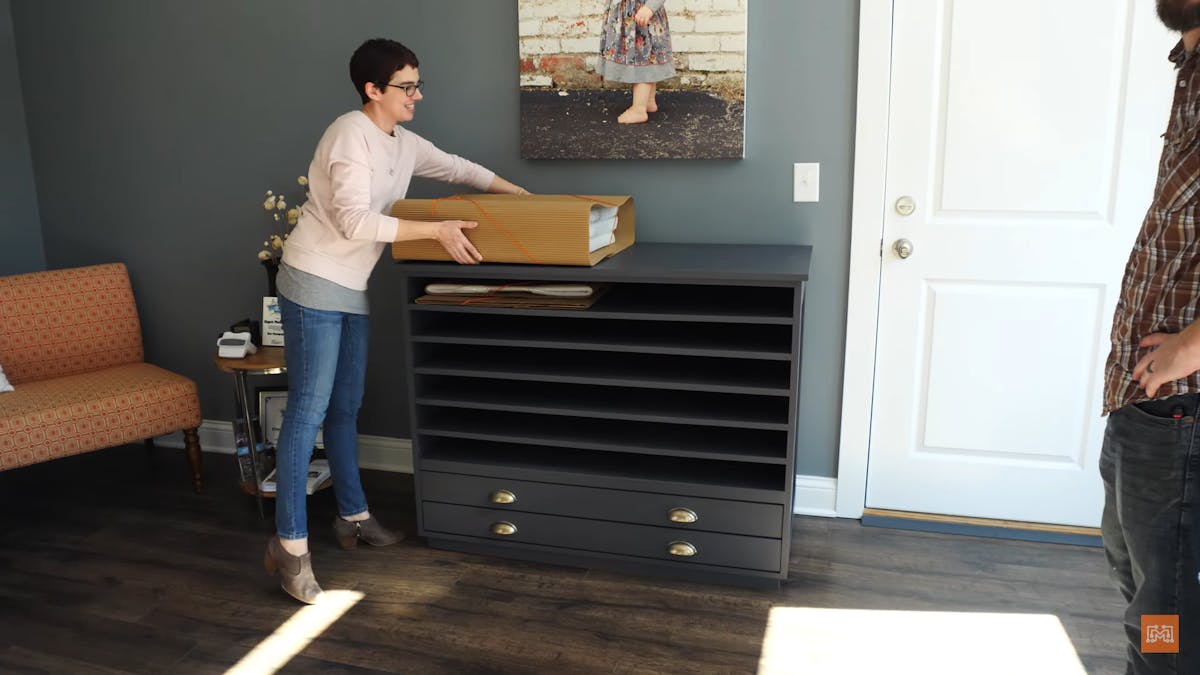 Subscribe to our Newslatter
Sign up for free and be the first to get notified about new posts.