A floating desk is perfect if you don't have enough space in your house for a proper desk. It acts just like a normal desk but requires very little space. Unlike a normal desk with legs, this is a very simple build and requires minimal materials that can be obtained at very low costs. If you're interested, read more to find out how it is made.
Products needed for this DIY project:
1.      2 x 4
2.      1/8-inch plywood
3.      1 x 4
4.      Biscuit cutter
5.      Wood glue
6.      Screws
7.      Orbital sander
8.      Scrapper
9.      Drill
Let's get started with our DIY project!
Step 1:
First, we will be making a simple frame for our floating desk. For this, you will have to measure the length and width of the space where this floating desk is going to be placed. Keeping those measurements in mind, cut five pieces of 2 x 4: two for the length, two for the width, and one divider in the center for additional support using a miter saw. Once cut, screw them together using some screws and a drill. Also cut a 1/8-inch plywood sheet for the bottom of the table and keep it aside.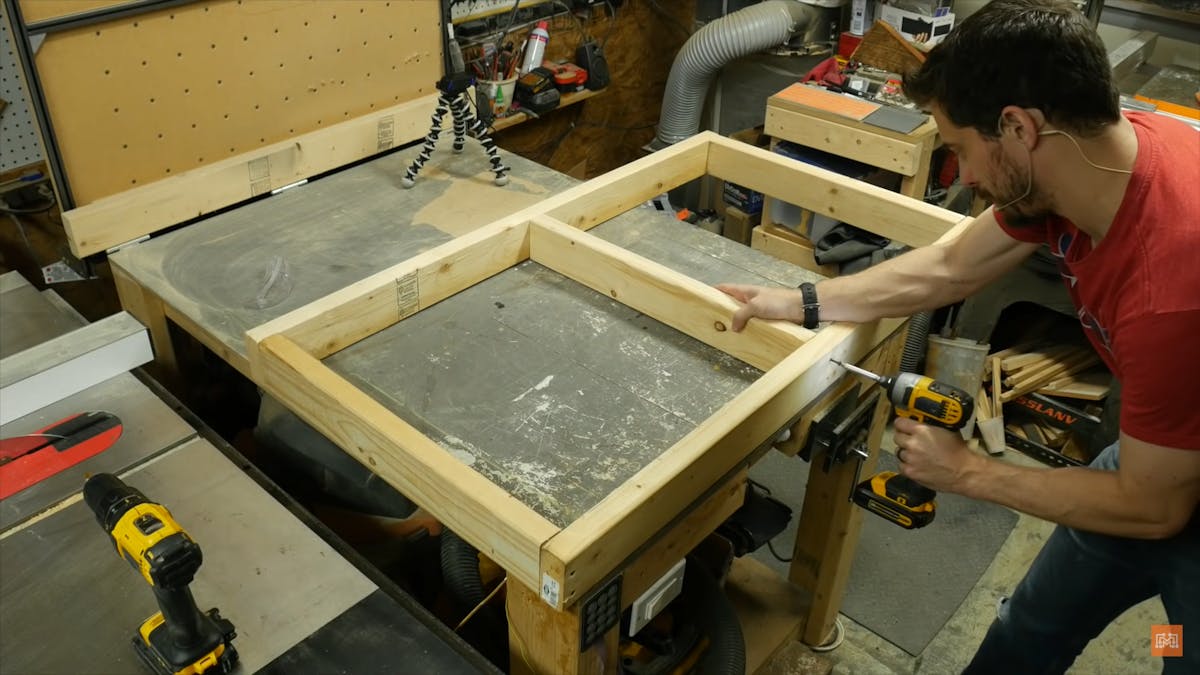 Step 2:
For the tabletop, we decided to use pieces of 1 x 4 that will be put together using biscuits. Measure your frame to see how many pieces of 1 x 4 you will need for making the tabletop and cut the pieces to length carefully by using a miter saw.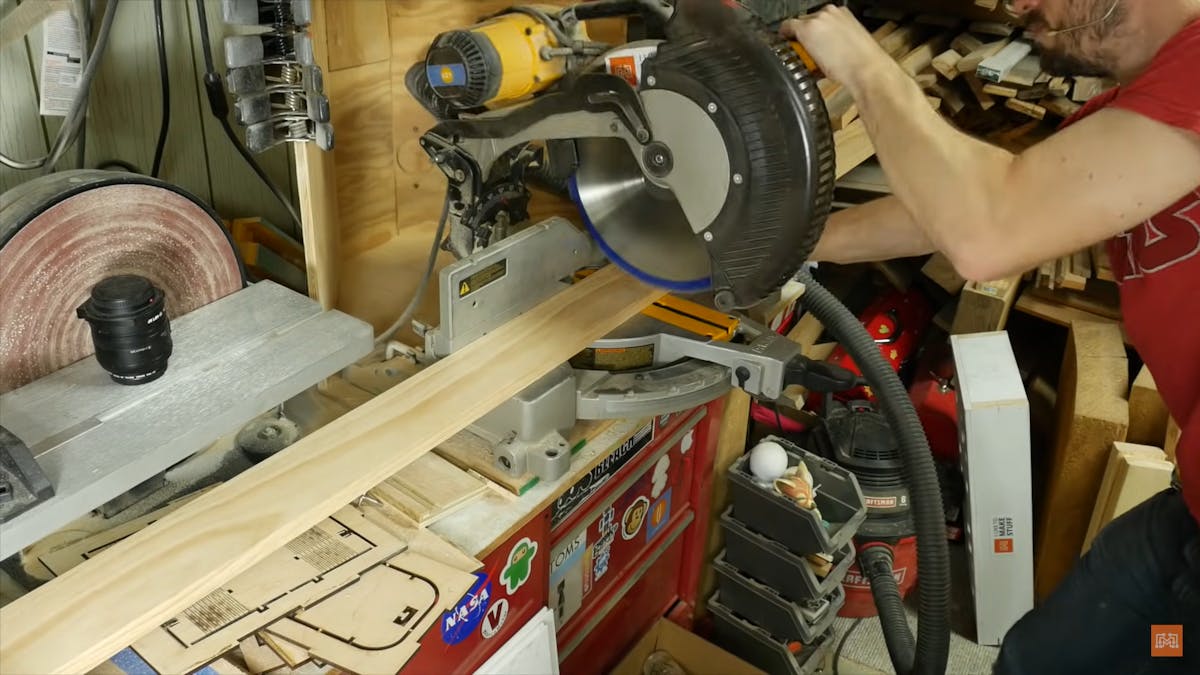 Step 3:
To connect the tabletop, we will be making biscuit holes on both the sides of each piece of 1 x 4, inserting biscuits into the holes, applying generous amounts of glue onto all the sides, and pressing all the pieces together. To make sure that all the pieces fit together properly, use a lot of clamps to hold the structure together while it dries. You also need to attach a piece of 1 x 6 at the front of the tabletop which will act as the front panel that goes over the frame. This will be attached in the same way, that is, by using biscuits.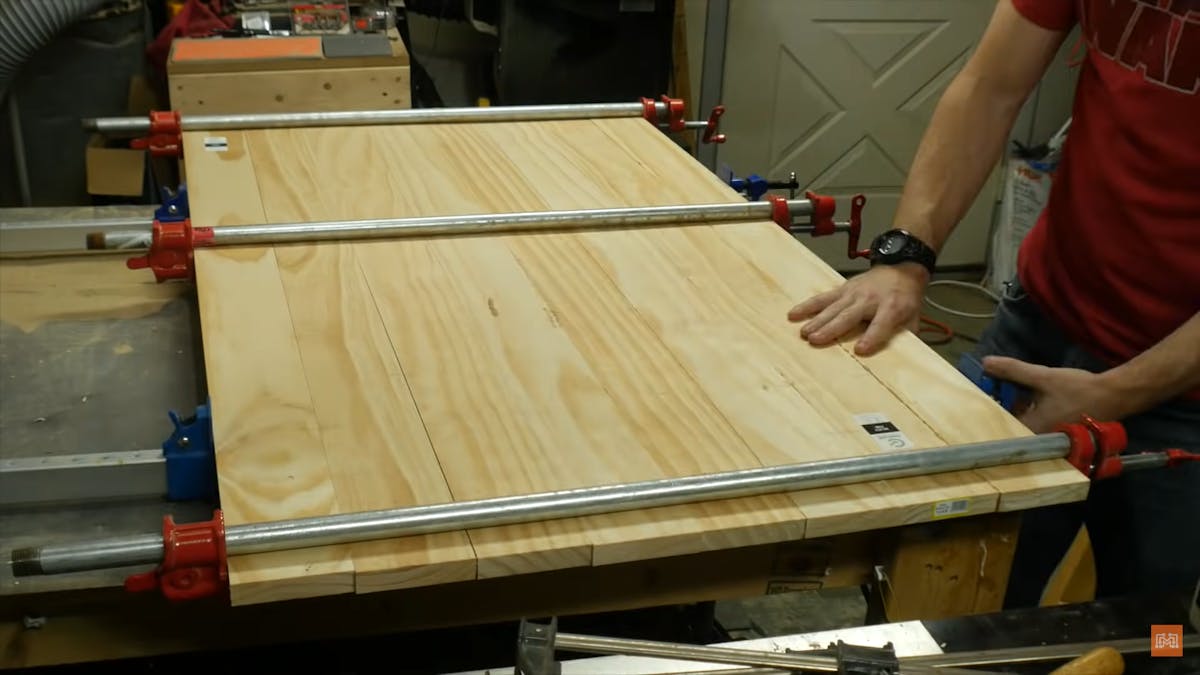 Step 4:
Once the glue has dried, remove the clamps. If the sizing is incorrect, don't worry, simply mark out the parts that are not needed and cut them off by using a woodcutter. Using a scrapper, you can easily get rid of any of the glue squeeze out that may have been caused while the pieces were clamped together. After this, use an orbital sander to eliminate any rough edges and give the whole tabletop a smooth finish. Optionally, you can even add a colored or natural stain to the tabletop if that is the look you're going for.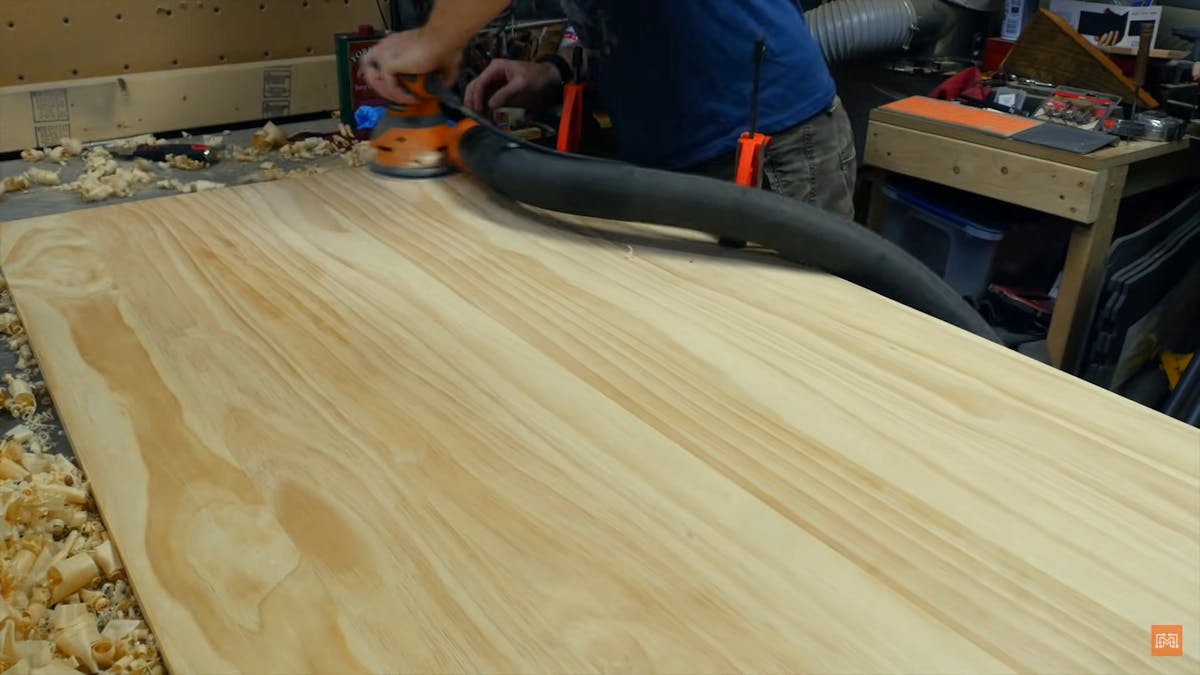 Step 5:
Now that all the parts are ready it's time to start putting our mini aesthetic floating desk together! Screw the frame onto the wall using some screws and a drill. Make sure that the whole frame is at one level and isn't lopsided. Then attach the tabletop to the frame of the floating desk by screwing it on again. The final step is to attach the 1/8-inch plywood bottom panel to the whole structure firmly by using some screws and a drill.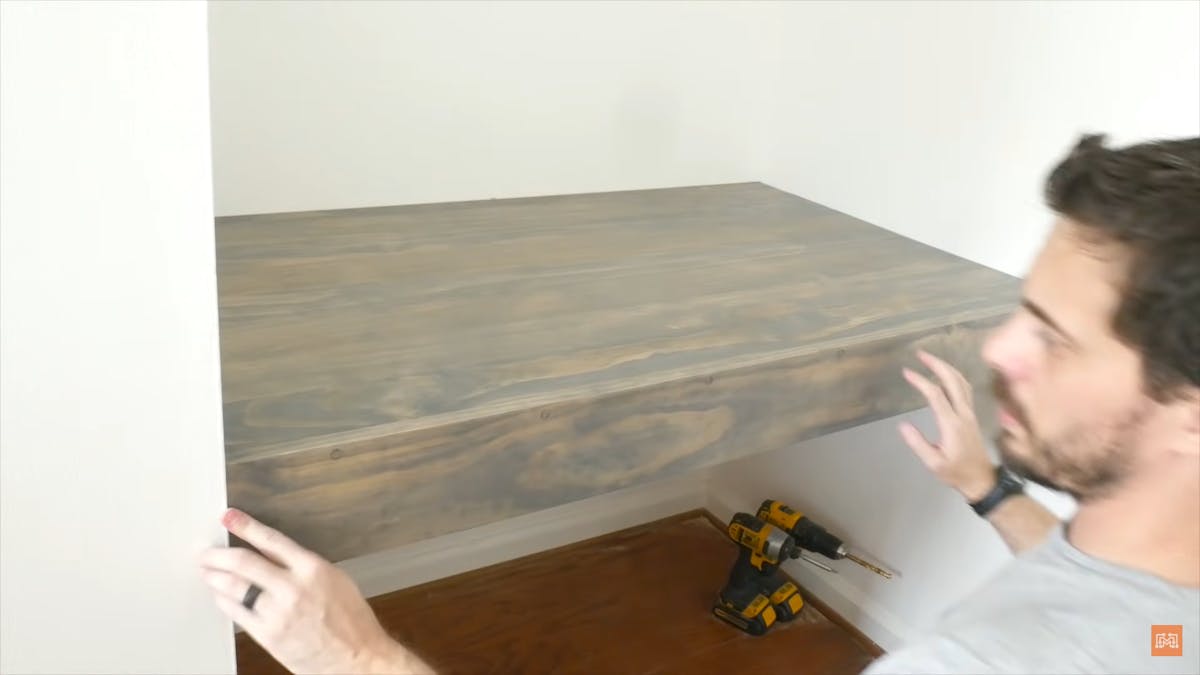 Your mini aesthetic floating desk is now complete! You can use this to do your office work or install it in your child's room so it can be used as a study table! This table is very strong and you can place anything you want on it either to decorate it or to make it more functional. You even have the option to store things underneath the table. Enjoy your latest creation!
Subscribe to our Newslatter
Sign up for free and be the first to get notified about new posts.