Have you ever wanted a two in one coffee table and fire place which is movable too? Instead of buying an expensive one from the market why don't you follow the simple instructions given below and make your own! In this way you can customize it and make it one of a kind. Read more to find out how it is made.
Products needed for this DIY project:
1.      Melamine
2.      Fireplace burner
3.      Hot glue
4.      Plywood
5.      Screws
6.      Concrete mix
7.      Polyacrylic finish
8.      Castor wheels
Let's get started with our DIY project!
Step 1:
The first step is to cut the large piece of melamine into thin strips of five inches each. This will result in the coffee table being five inches thick.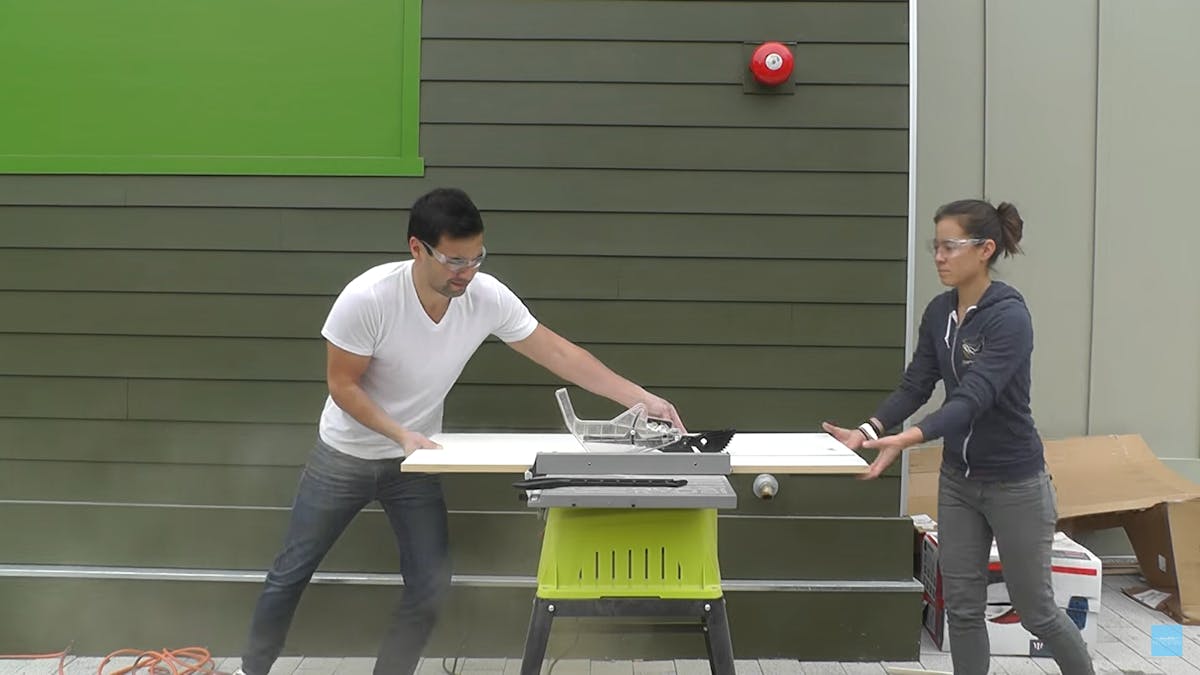 Step 2:
Measure your fireplace burner and cut four pieces of melamine that will fit around this burner and stick all the four pieces together using some hot glue.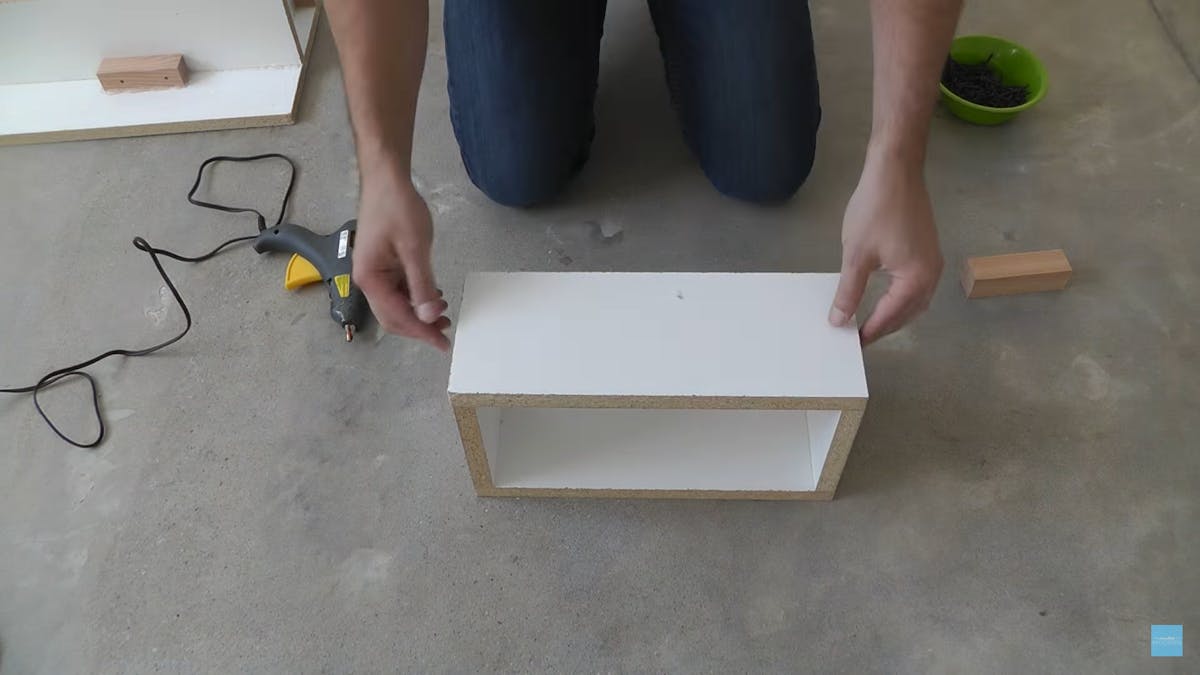 Step 3:
Now its time to assemble the basic structure of this coffee table. Using some hot glue, carefully glue four pieces of melamine that were cut down to five inches in the first step along the sides of a large piece of melamine which is essentially your table top. Also glue the rectangle that we had made in step two wherever you want the fireplace burner to be. Your base structure should resemble the one given in the picture below.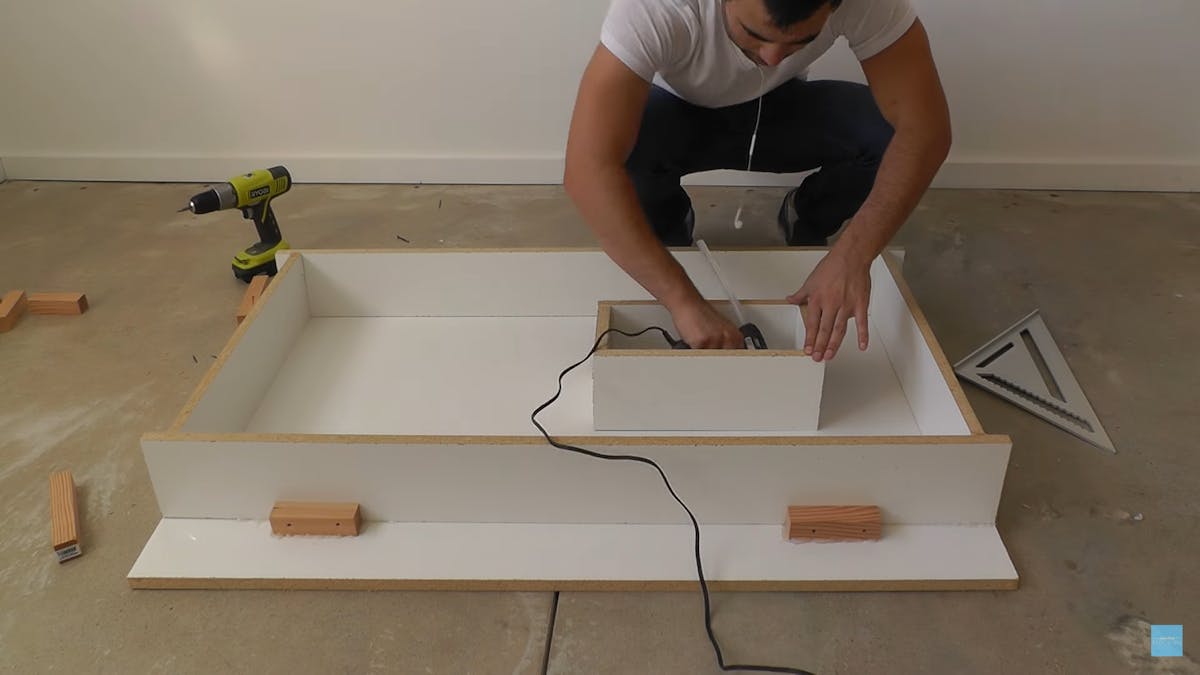 Step 4:
So that the table into too bulky, we will be using plywood for the bottom of our coffee table. Cut two pieces of plywood slightly smaller than the actual table. Don't forget to cut a rectangle in the middle of the plywood wherever you want your fireplace burner to be inserted. Stick these two pieces of plywood together using some hot glue and set them aside. Insert some screws at random through the plywood. This will help the concrete to hold better. Also, coat the plywood deck with two layers of polyacrylic finish to protect it from wet concrete.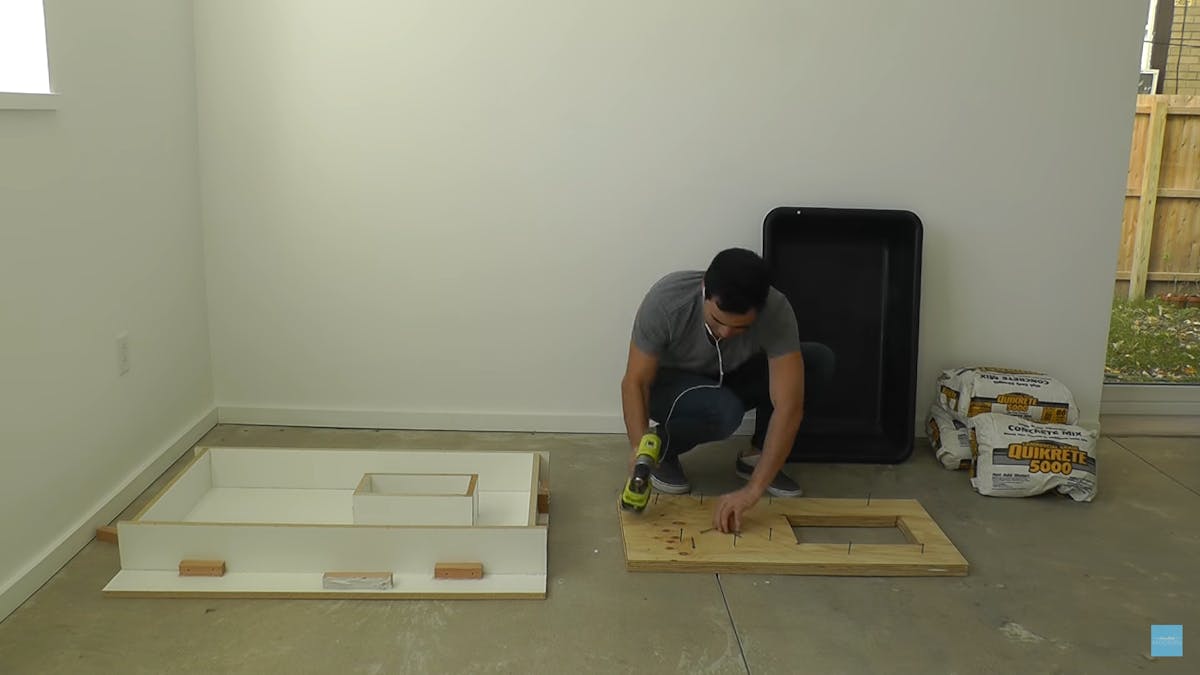 Step 5:
Next, let's prepare our concrete mixture. Empty out the contents of the dry cement packet into a large container. Mix water into the dry mixture in the right proportions as mentioned on the label of the cement packet. Keep mixing the mixture till it's semi-liquid. Make sure to mix well so that there are no dry patches or lumps remaining.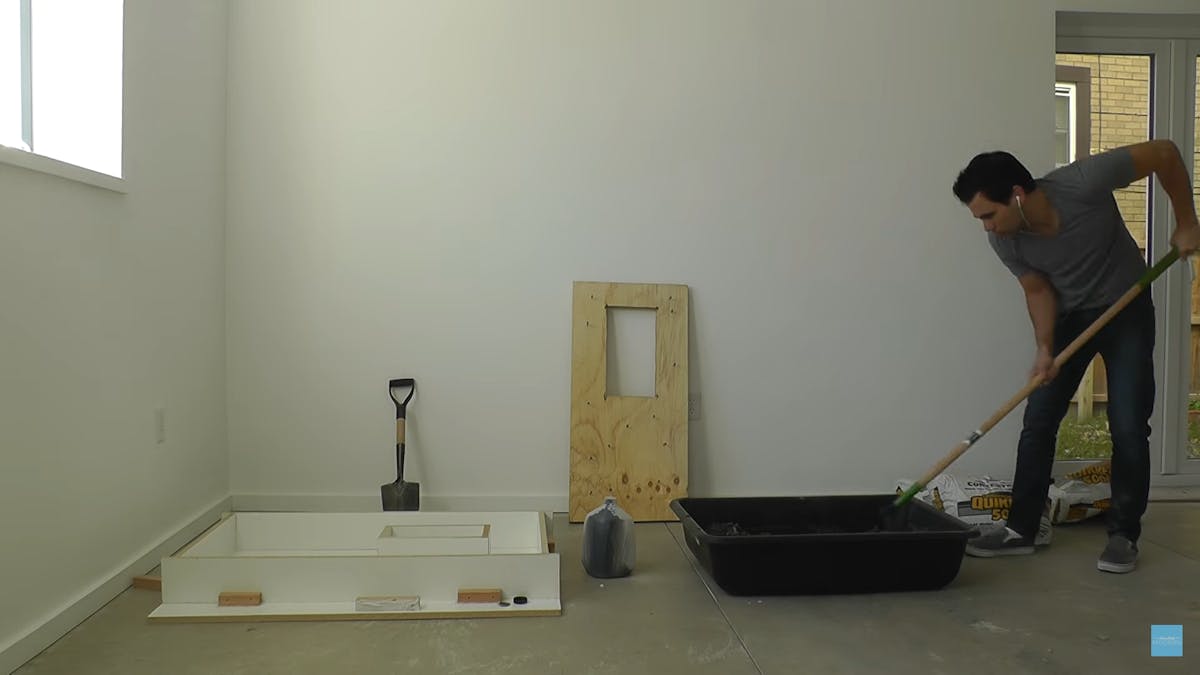 Step 6:
Pour this concrete mixture into the structure of melamine that we had prepared in the previous step. Make sure to spread it evenly and press it down firmly so that there are no air spaces left in the middle. Place the two plywood pieces onto this concrete mixture and leave the whole thing aside to dry for at least 20 hours.
Step 7:
Once the concrete mixture has dried, carefully remove the outer four pieces of melamine that we had hot glued into place earlier. Don't forget to remove the inner rectangle that we had made for the fireplace burner.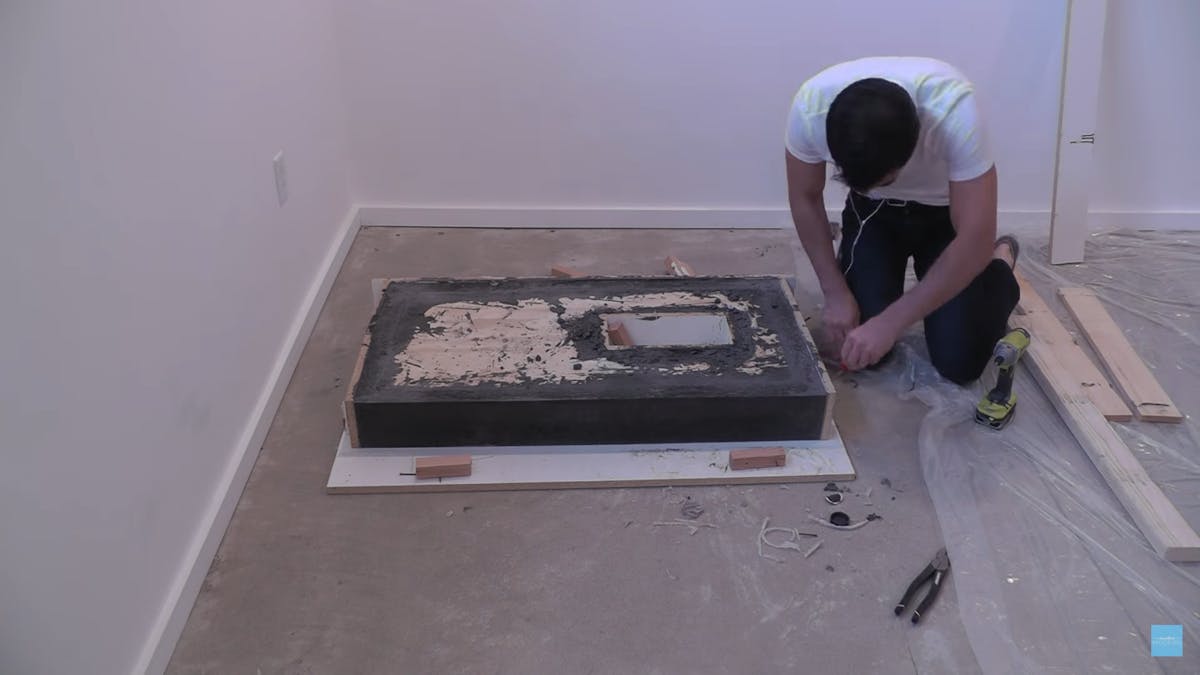 Step 8:
Drill the castors into the concrete on all four corners of the coffee table structure with the help of a drill and some screws. Make sure that they are drilled securely in place to avoid any issues.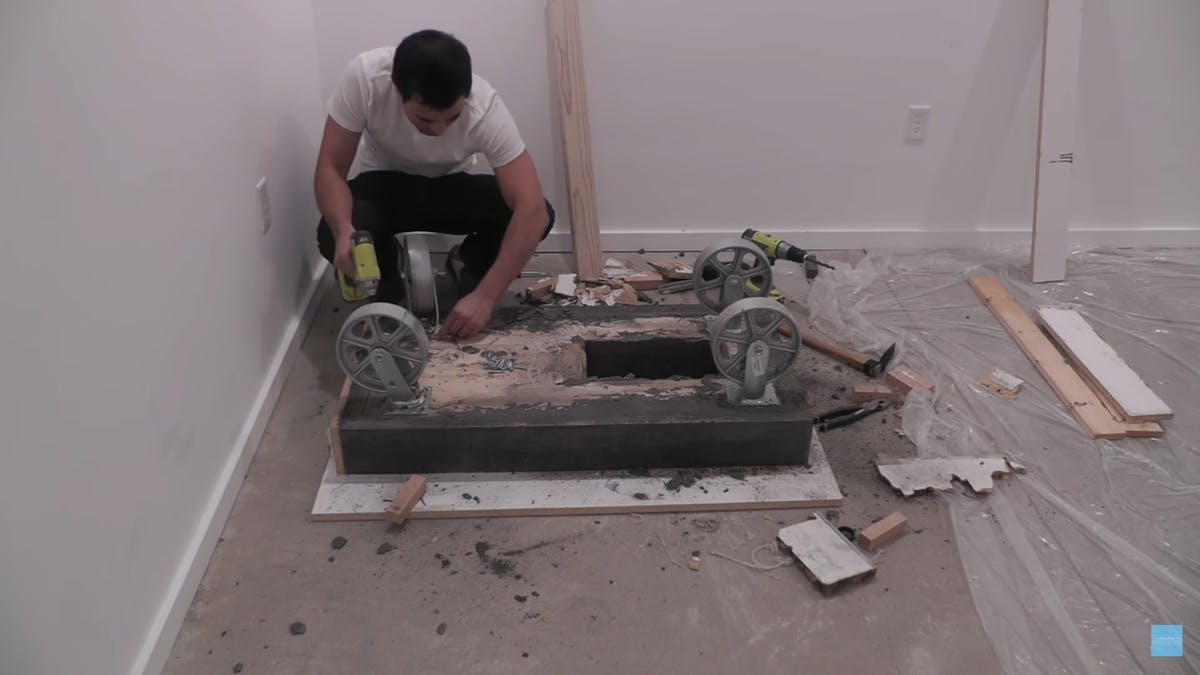 Step 9:
Your coffee table is now almost complete. Flip the coffee table over and insert the fireplace burner into the socket that we had left open for this purpose and you're done!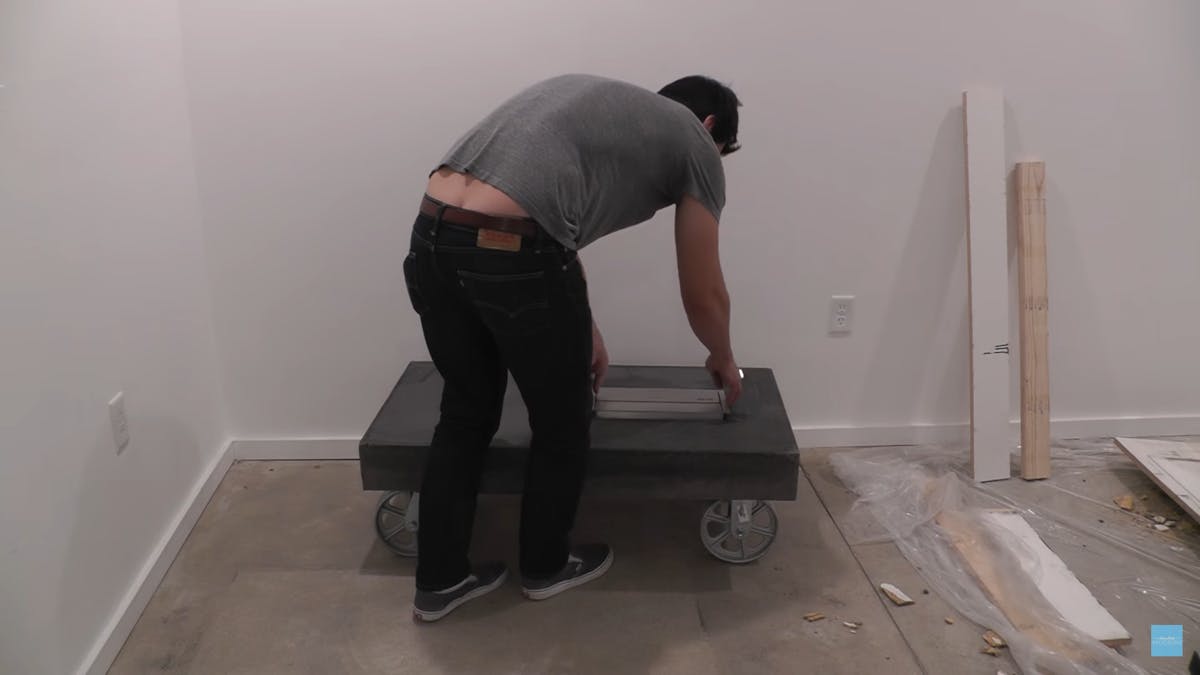 Your DIY movable coffee table with a fire pit is now complete! you can move this around from one part of the house to another because of the wheels whenever necessary. Don't forget to use this in a well-ventilated area since the fireplace burner can pose some danger. Enjoy your latest creation!
Subscribe to our Newslatter
Sign up for free and be the first to get notified about new posts.