I think most of you can agree when I say that furniture can be expensive at times. so in light of this fact, today we're going to make a quick, easy and cheap work table.
This project includes an incredibly simple work table by only using some 2x4s that can be modified to fit any space or purpose. I used it to house my drill press, but you could use it for anything you might want.
the table is made completely out of 2x4s and MDFs which are both inexpensive materials, I made use of some scrap I had laying around but if you don't you'll need 6 to 7 2x4s and a small piece of MDF. I decided to make my table 30 by 18 and 34 inches tall, so I cut 4 legs at 34 inches, 6 front and back pieces at 18 inches and the depth pieces were 27 inches and I used 6 of those.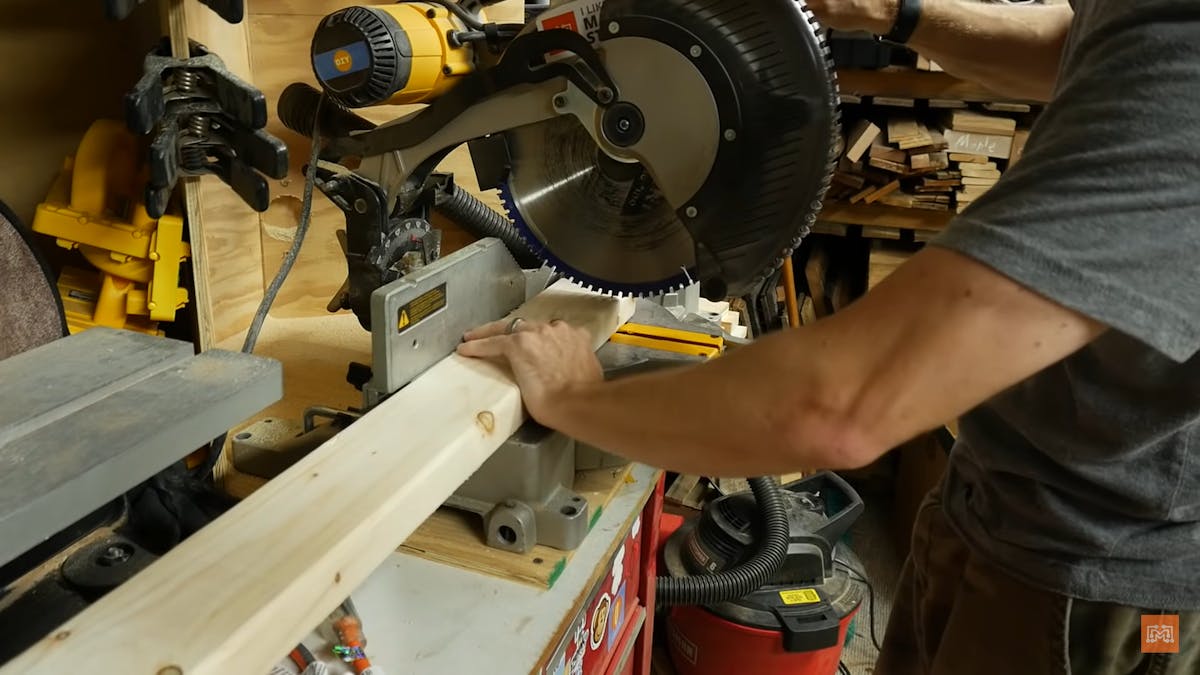 Next, I screwed them together in kind of a ladder fashion and tried to square up the corners as I went along, I made two of these. Now, I set these pieces on their side and connected them with the 18-inch cross pieces, and again you want to get these as a square in all the different directions as you can. I had to do some manual tightening, pulling and screwing to get them where I wanted but overall it turned out pretty good.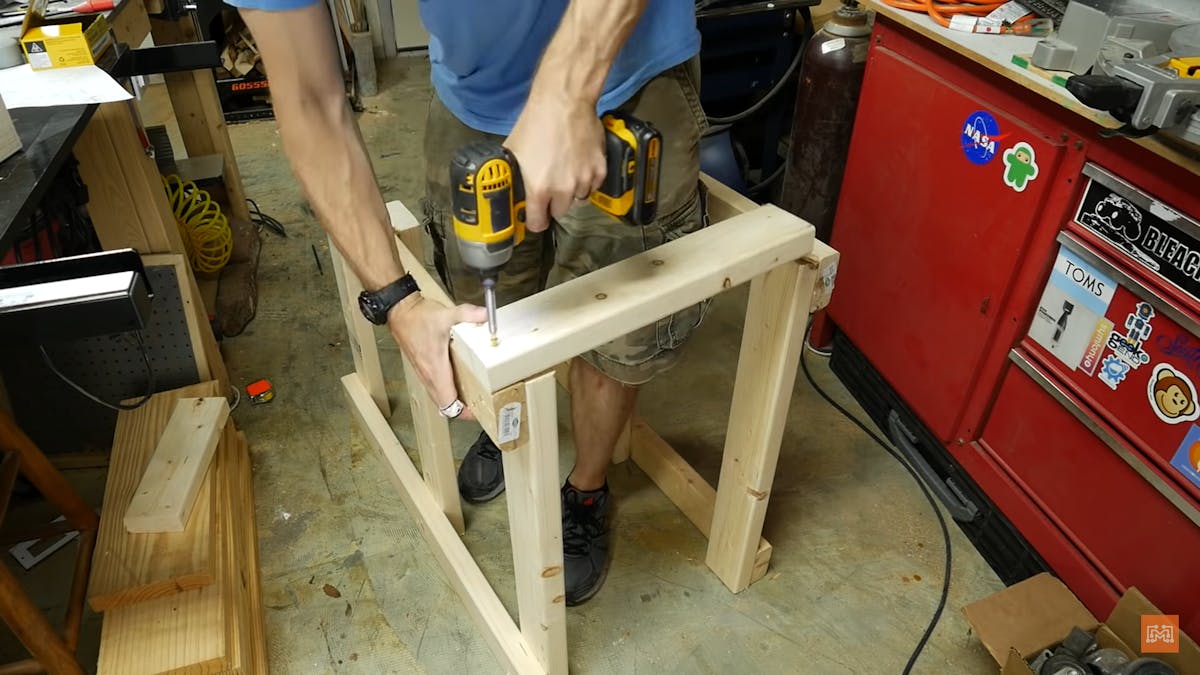 I used 2-inch decking screws to put all this together. if you want to make a full-size workbench you could expand the same construction just make all the pieces longer.
For the top I reused some scraps of 3 quarter inch MDF, cut it into the size and screwed it in with some drywall screws. this stuff is pretty rigid but you want you could use a cross brace underneath for a little more support. For a little more support I pieced together the other shelves from scraps of MDF and moved my drill press into place and the top held the wight just fine.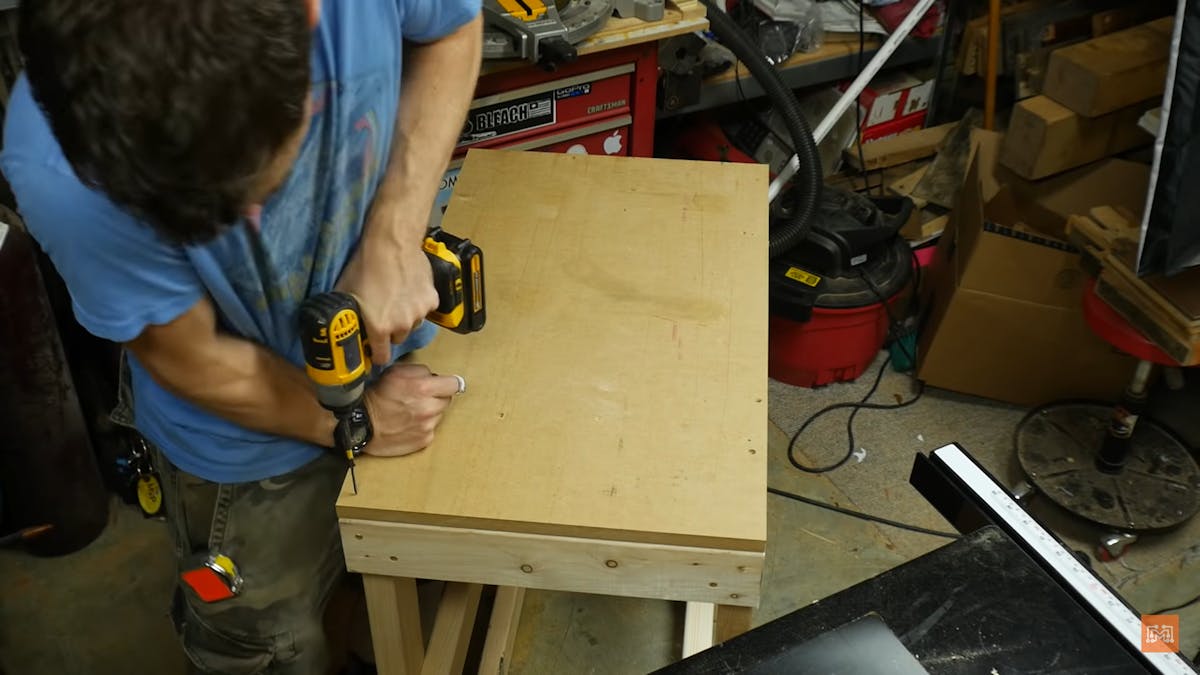 And the table is ready for use, this project is simple, easy to make, quick, very cheap and the cherry on the cake it is completely customisable according to your requirements. Feel free to experiment with it!
Hopefully, you'll see something here that will inspire you to make something that you're passionate about!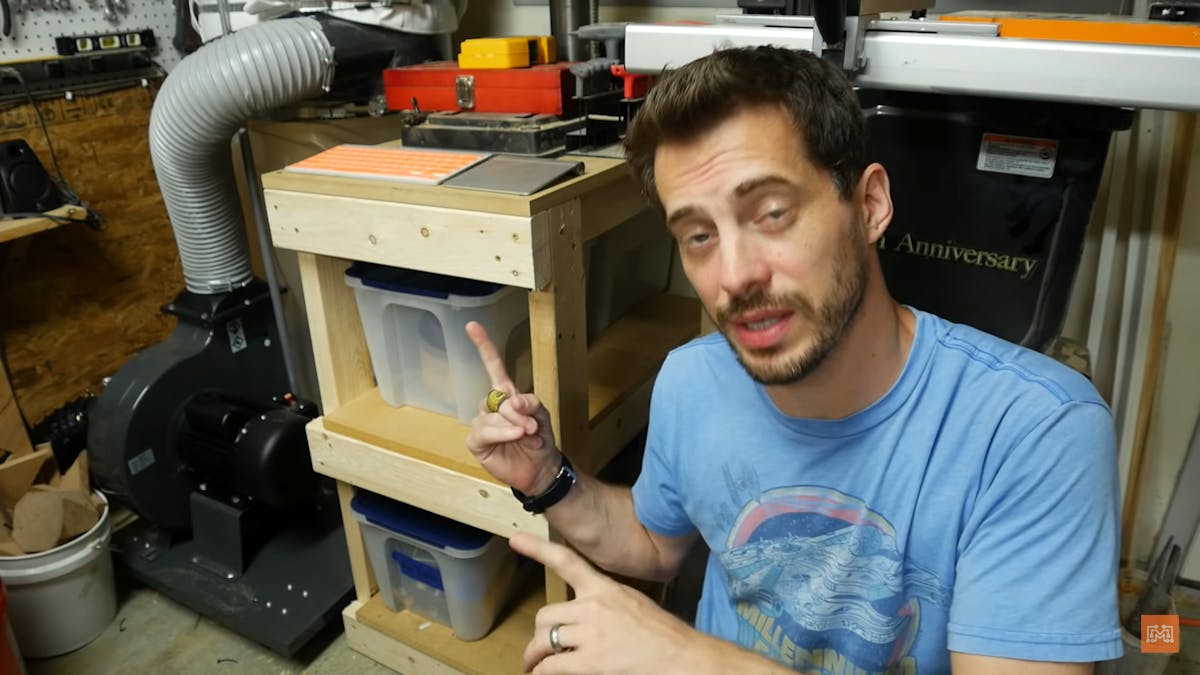 Subscribe to our Newslatter
Sign up for free and be the first to get notified about new posts.