Having a perfect home with the most perfect home décor is something that everyone wants but home décor can be expensive at times. So today we're going to learn how to make a spiral plywood vase using a cheap, store-bought glass insert. This project is a great way to spruce up the décor around your house, and all you need is some leftover plywood and a glass vase insert, to begin with.
So let's dive in, and make this budget-friendly spiral vase out of just plywood.
Firstly, I spray painted one side of a scrap of a half-inch, after the paint dried I ran over the plywood with a sander so that the grain raised by paint is all smoothed out. After sanding, I went over with a second coat of spray paint.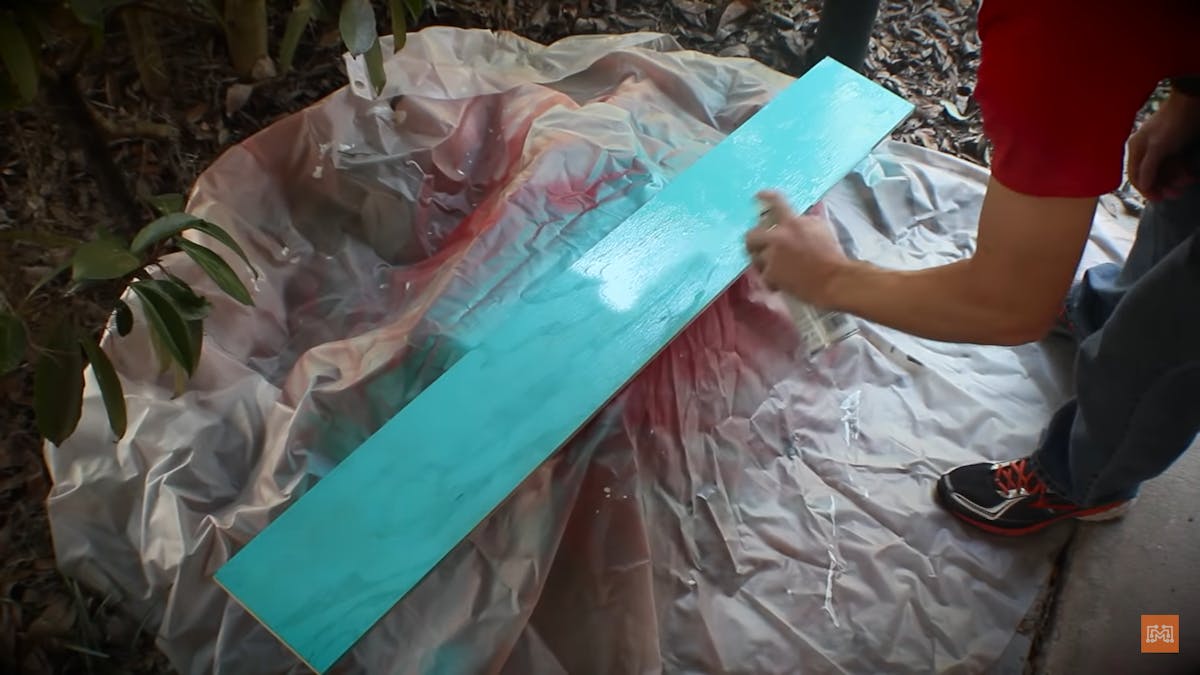 Next, I trimmed of the edges a bit, then I set the fence to a good 2 and a half inches and cut two strips of wood, keeping the fence in the same place I pushed the wood through and so I ended up with several 2 and a half inch square blocks.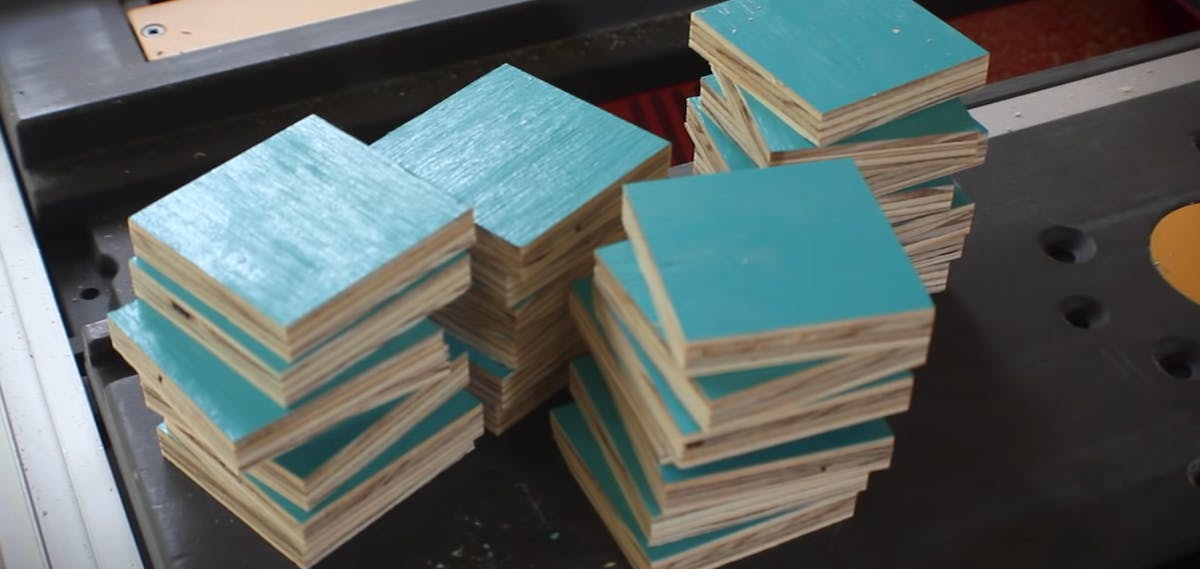 Then using a scrap of 2x8 and some scrap MDF, I made a place where I can set the pieces of wood so that they're always in the same position for drilling. Using a Forstner bit I made finger holes in each side. After that, I marked the corner of the square pieces, With the help of that centre point, I positioned the jig on the drill press so that I could cut the hole in the same exact place on all the different pieces of wood.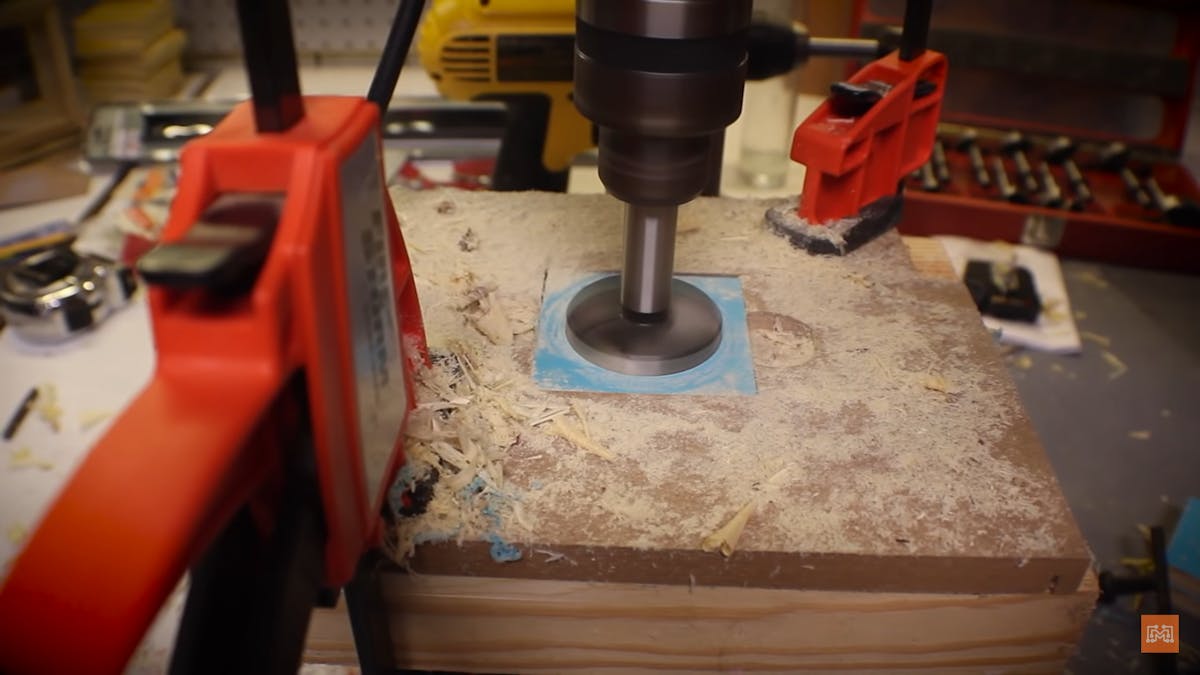 Next, I started to nail down the pieces together, I did this upside down so that any of the nails aren't visible. Remember the last piece won't have a hole in it as it will act as the base. I wet over with a couple of coats of glossy clear coats just to give a nicer finish. Lastly, drop in a vase, I got mine at Michael's and there you go, a very unique piece of décor within your budget!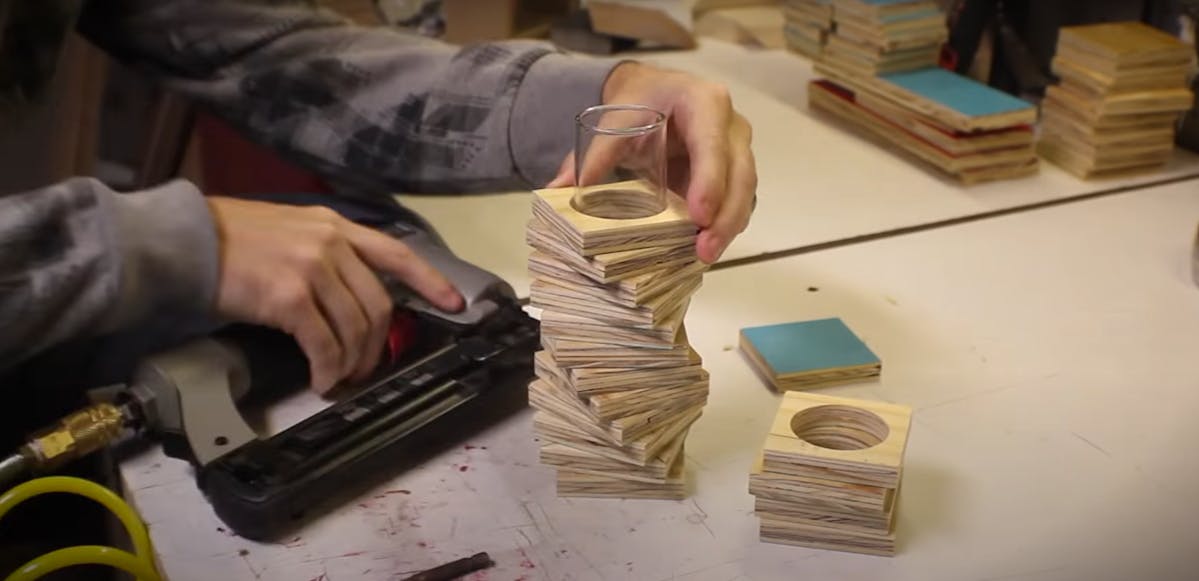 And of course, this project is flexible, you can customize this however you want, from the colour to the size, to the shape, or even make a shorter version to use as a pen holder, it depends completely on your taste and creativity.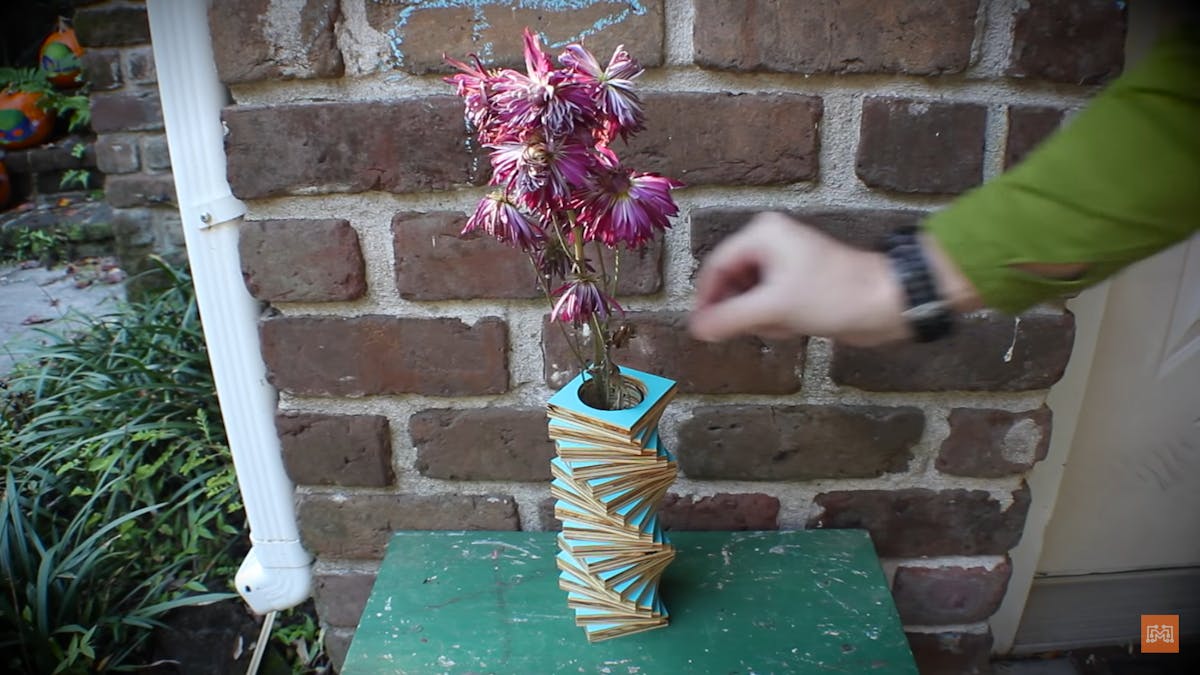 Subscribe to our Newslatter
Sign up for free and be the first to get notified about new posts.