Are you someone who is constantly on the go and requires a lot of storage space in your car? If you have a land cruiser or an identical car you could create a custom tailgate storage space. The depth of the tailgate is enough for you to store all your essentials easily while still having more storage space in your boot. If you're interested, read more to find out how it is made.
Products needed for this DIY project:
1.      Foam PVC sheets
2.      Piano hinges
3.      Foam
4.      Latches
5.      Degreaser spray
6.      Rust inhibitor
7.      Filing tool
8.      Angled grinder
9.      Jigsaw
Let's get started with our DIY project!
Step 1:
The first step would be to remove the upper panel of your tailgate after opening up your car. This should easily pop off without the need for any tools. Then, we need to cut some space in the tailgate to free up the storage space that we require. It is not advisable to cut the entire top section as that is the part that provides the tailgate with its much-needed support but you can mark out some regions from the middle and cut them out using an angled grinder or a jigsaw while leaving the sides intact.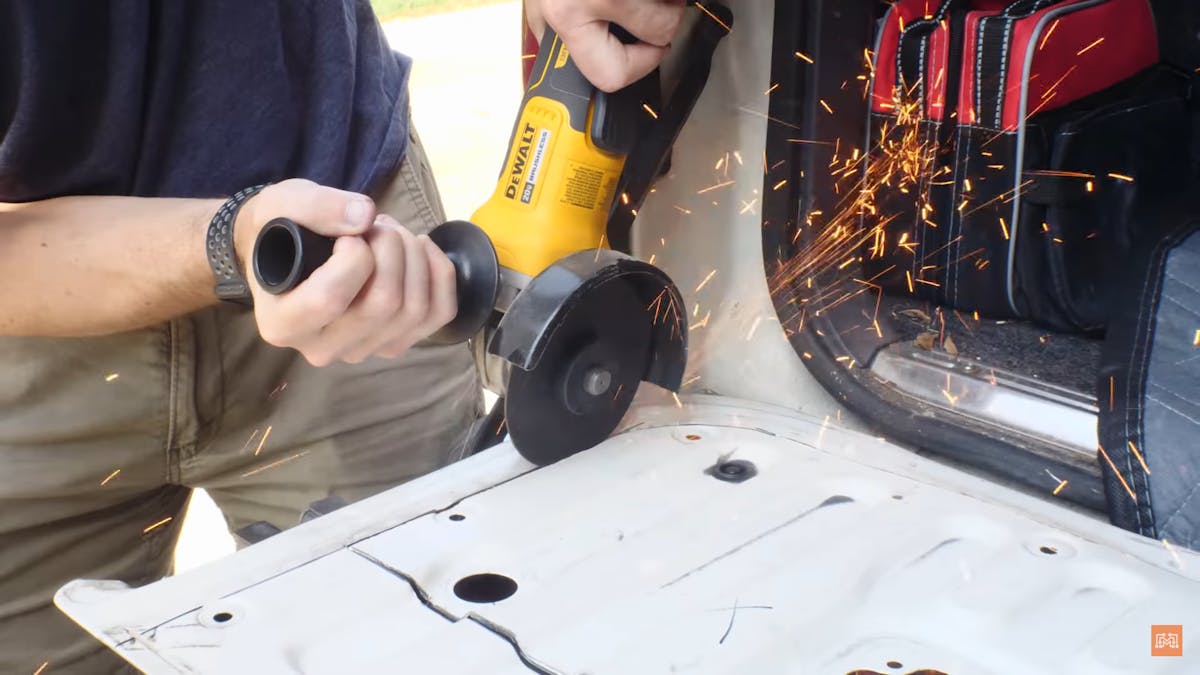 Step 2:
The edges of the parts that you cut would be very sharp so we need to smooth them using a filing tool to avoid any harm that may be caused due to the sharp edges. It is also advisable for you to spray on some rust inhibitor onto the sides and the insides of your soon-to-be tailgate storage space to prevent any rust from forming.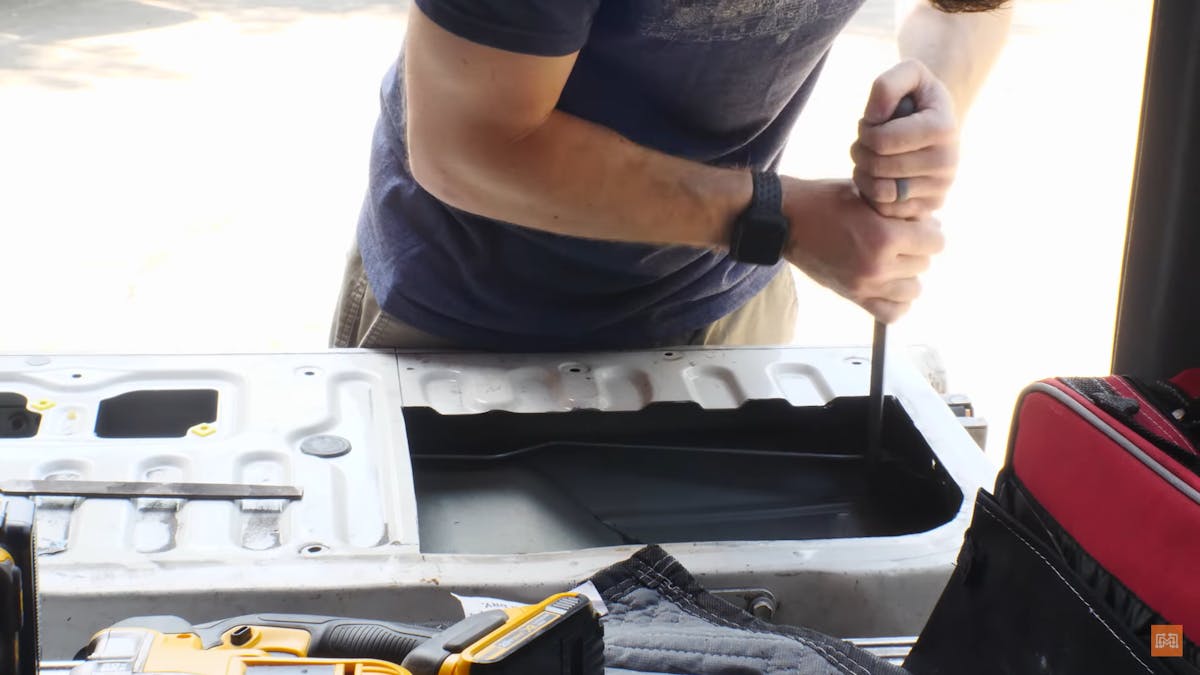 Step 3:
To make the cover of the tailgate storage we will be using a sheet of foam PVC which is perfect for this purpose due to its flexibility and durability. Lay this sheet onto your tailgate storage and trace out how much you need while also accounting for the edges. Use a jigsaw to carefully cut off the excess. Use a belt sander to smooth the sides of this piece of foam PVC to eliminate any rough edges.
Step 4:
To attach this piece of foam PVC that we cut to length in the previous step we will be using a piano hinge. Measure the length of the foam PVC and cut the piano hinge to the same length using a Dremel. Connect this piano hinge to the foam PVC using a drill and either some rivets or screws. After this is done, connect this structure to your tailgate by again using a drill and either some rivets or screws.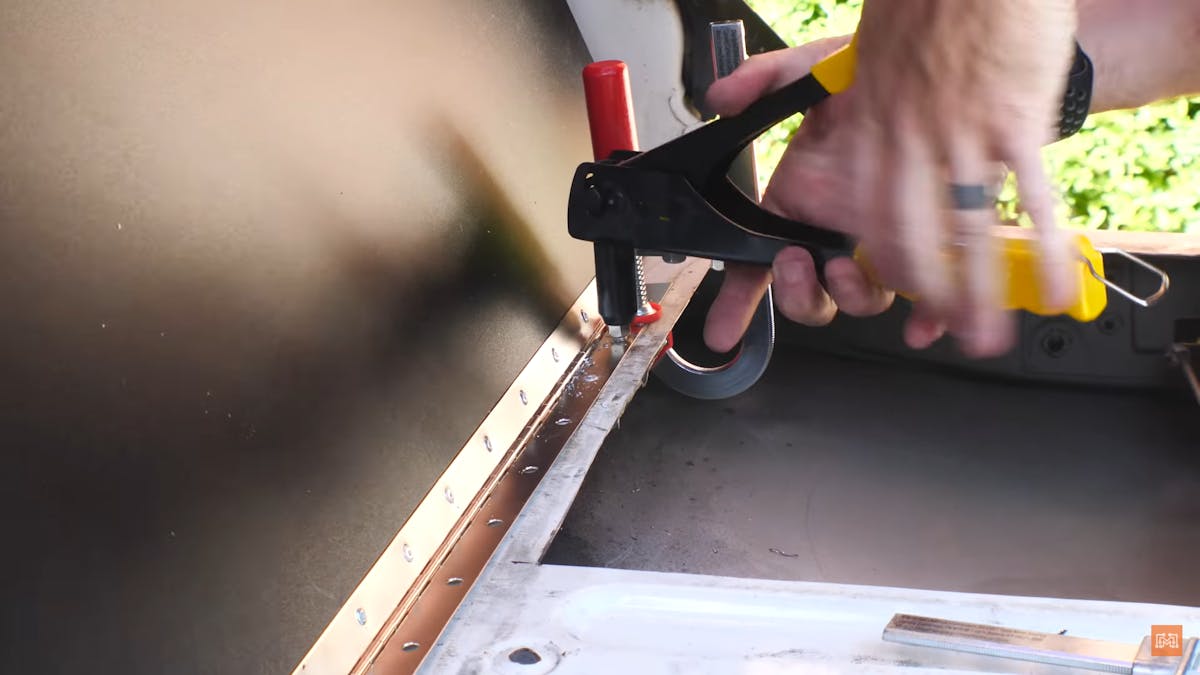 Step 5:
Now it's time to complete the finishing steps of this DIY project. You need to install some latches into the foam PVC so that it's easy to open and close the cover of the tailgate storage. You can use any type of latch you want and easily cut into the foam PVC to install it. Or you could even use some screws and a drill to put it in place.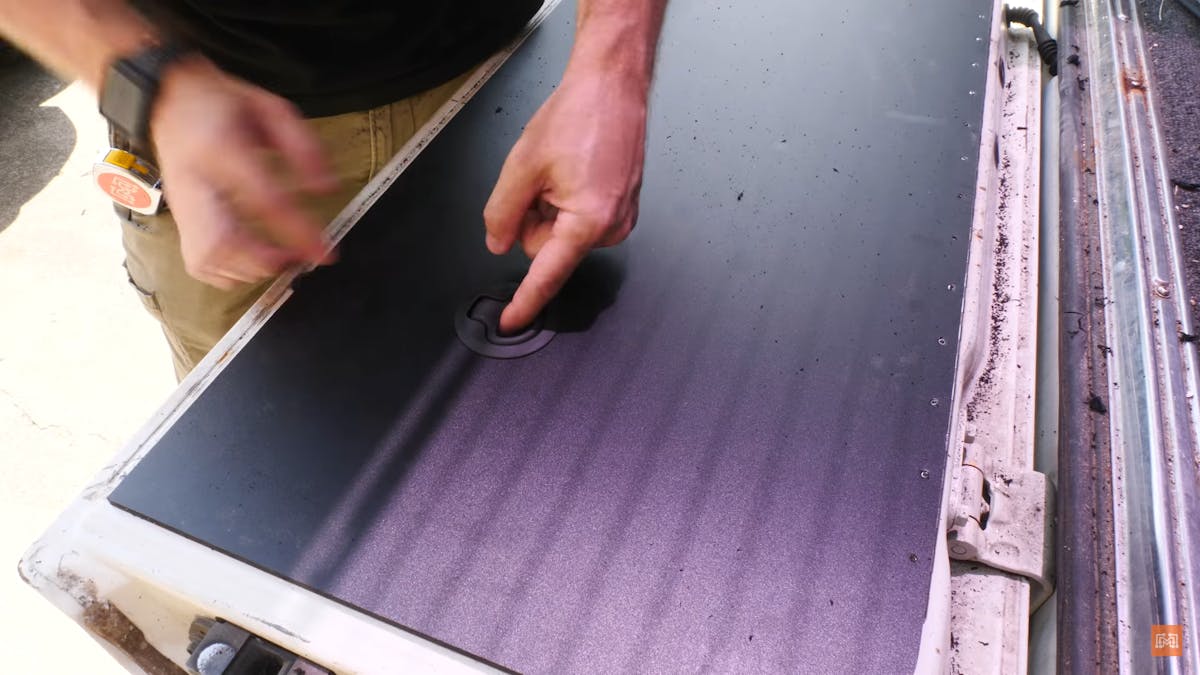 Step 6:
Use some degreaser to clean all the surfaces properly before sticking pieces of foam cut to length at the base of the tailgate storage using some spray adhesive to prevent your tools from creating a lot of noise while they move from one side to the other when you're driving.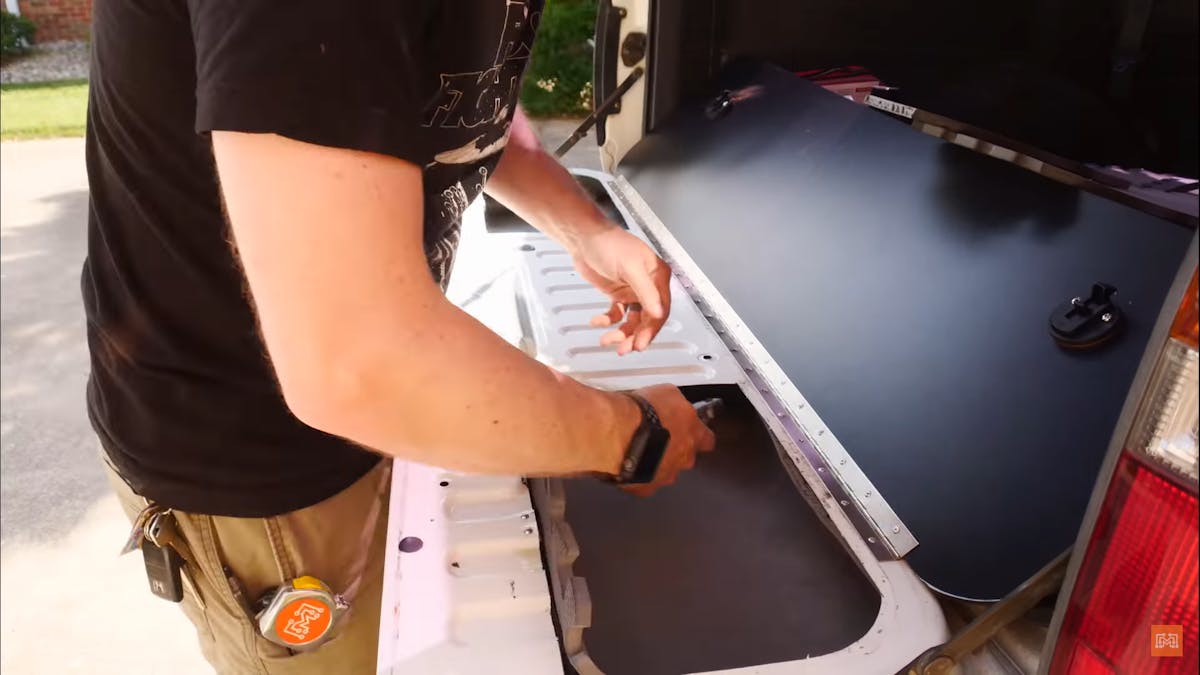 Your tailgate storage space is now complete! You can store anything from your tools to your first aid kit and much more in your newly made custom tailgate storage made by you. What is so unique about DIY projects is that you can customize them in any way, shape, or form that you want so let your imagination run wild. Enjoy your latest creation!
Subscribe to our Newslatter
Sign up for free and be the first to get notified about new posts.