Do you have a bunch of tools that are just kept all over your workshop making your workspace very cluttered? Well, don't worry, have the perfect solution for you! Today we are going to show you how to make a tool cart with wheels in five simple steps. This versatile project requires very few easily available materials and is super easy to make. If you're interested, read more to find out how it is made.
Products needed for this DIY project:
1.      3/4" plywood
2.      Walnut wood
3.      Castor wheels
4.      Wood finish
5.      Screws
6.      Table saw
7.      Drill
8.      Wood glue
Let's get started with our DIY project!
Step 1:
Depending on the number of tools you want to store in your tool cart make a rough design of it and mark out the measurements. You can either draw a 3D model on paper or make a 3D model on Fusion 360. This design will help you to decide the amount and measurements of materials you required for the project.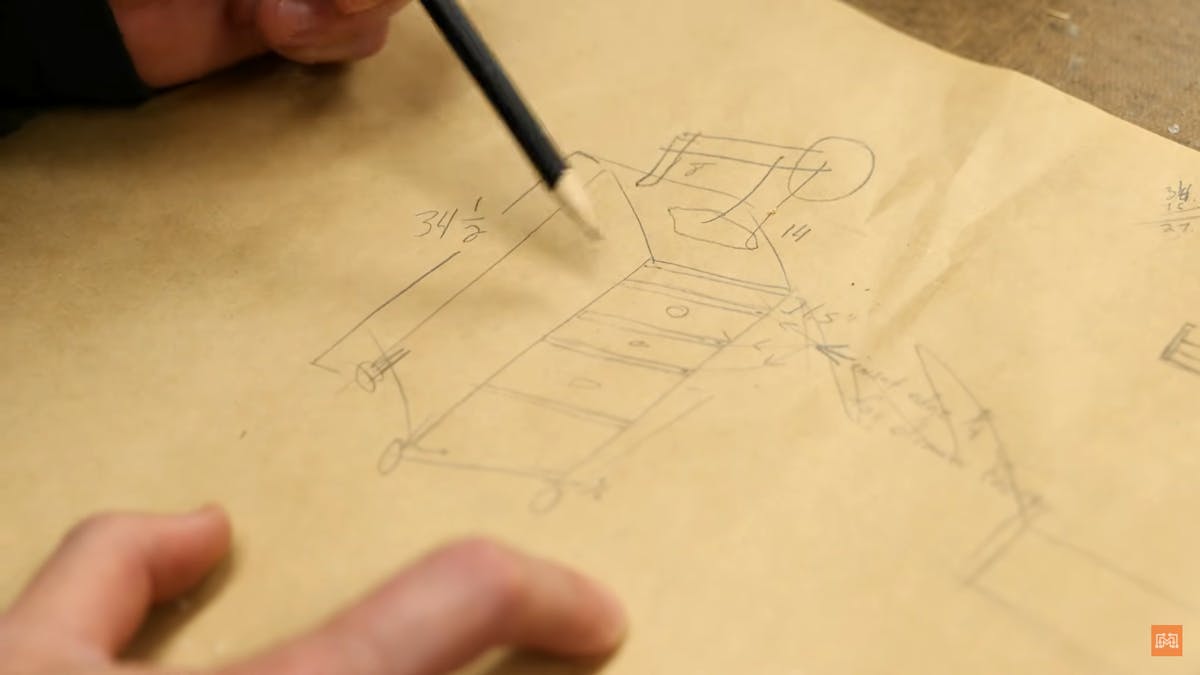 Step 2:
Next, you need to start cutting the pieces of wood. For this project, we will be using 3/4" plywood. Cut two long side pieces, two pieces for the top and the bottom, and three to four more panels depending on how many drawers you want there to be in your tool cart. You can easily cut these according to the measurements you decided upon in the first step using a table saw. You also need to cut small rabbets on both the sides of the side pieces and the top and bottom pieces so that they fit into each other while putting all the pieces together. You can do this by adjusting the height of your table saw to 3/8 inches and running the sides of the pieces through them.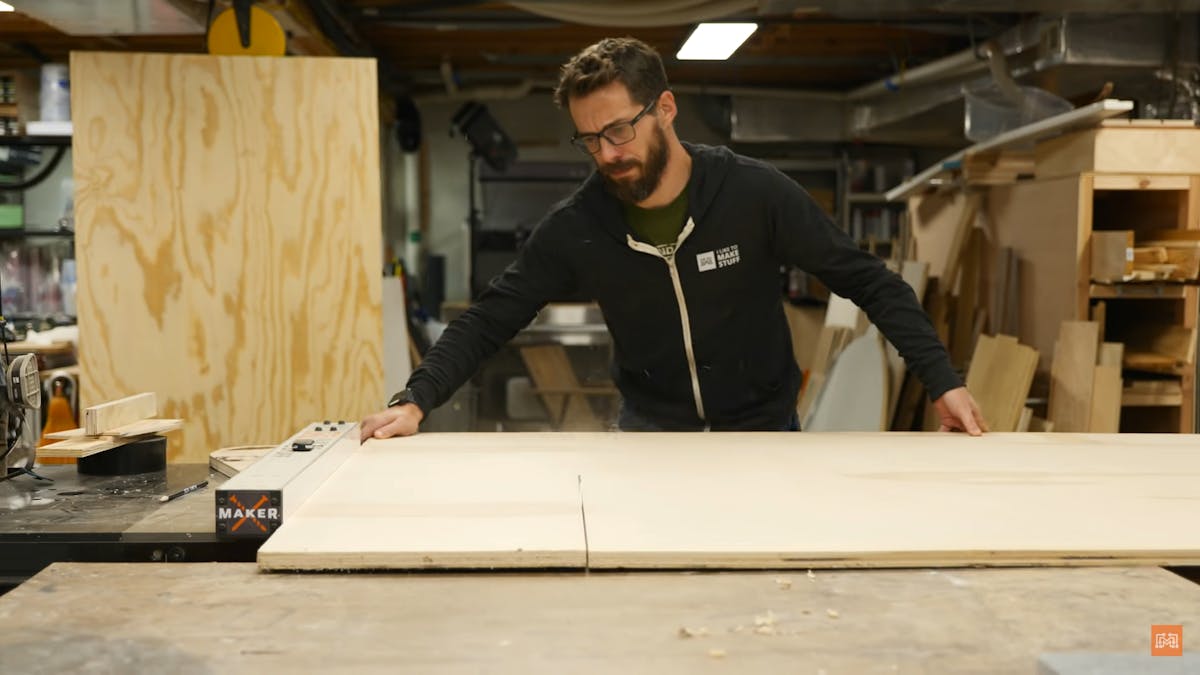 Step 3:
Now it's time to put these pieces together. For this purpose, you first need to mark out where you want each drawer to be on one side piece and make corresponding markings on the other side piece as well. Then you need to make small dados in the side pieces where you want your drawers to be using the table saw. Once this is done, glue the smaller pieces on both the side panels where you put the dados and connect the top and bottom pieces too. You can also insert some screws using a drill to make the structure more secure. You can even glue on some pieces of walnut wood cut to length to give the tool cart an aesthetic appearance.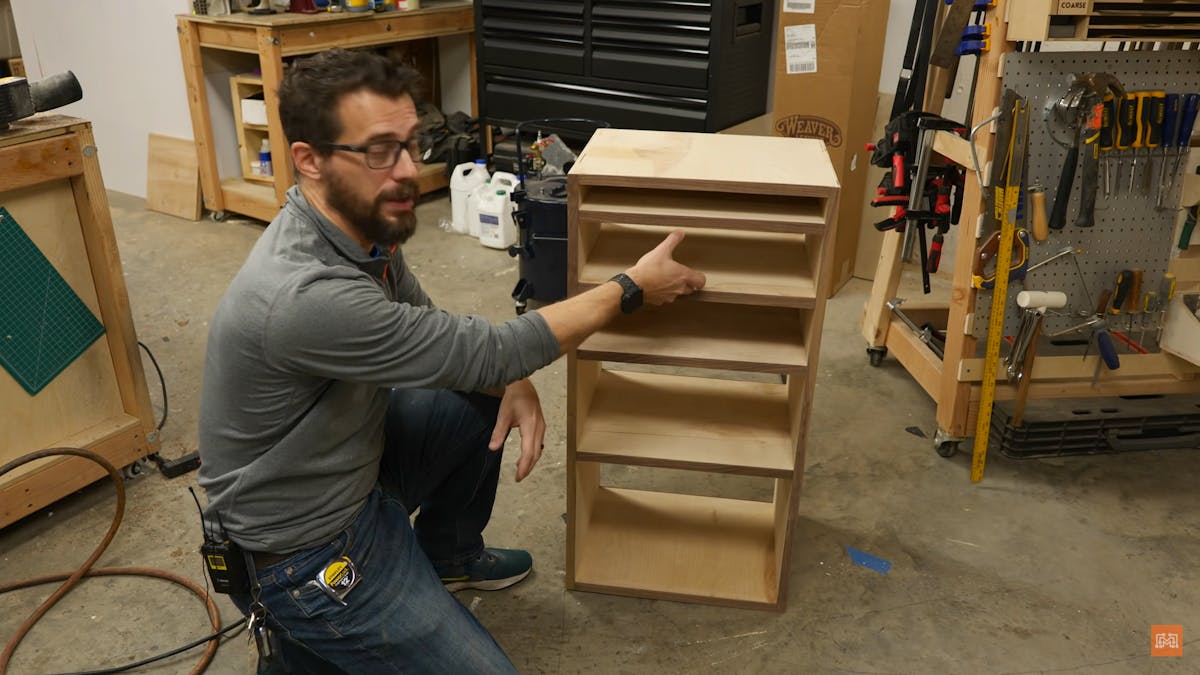 Step 4:
It's now time to make the drawers that will be inserted into the tool cart. You need to take the measurements of the space between two consecutive smaller pieces that were glued onto the side pieces in the last step. Depending on your measurements and the number of drawers you need cut the pieces of plywood. For each drawer, you will need one big lower piece, two side pieces, and two pieces for the front and the back. Simply glue all these pieces together and insert some screws using a drill to make it more secure. For the handles, you can simply glue or screw on some blocks of plywood or walnut wood on the center of each drawer. Once done, you can insert these drawers into their respective slots on the tool cart.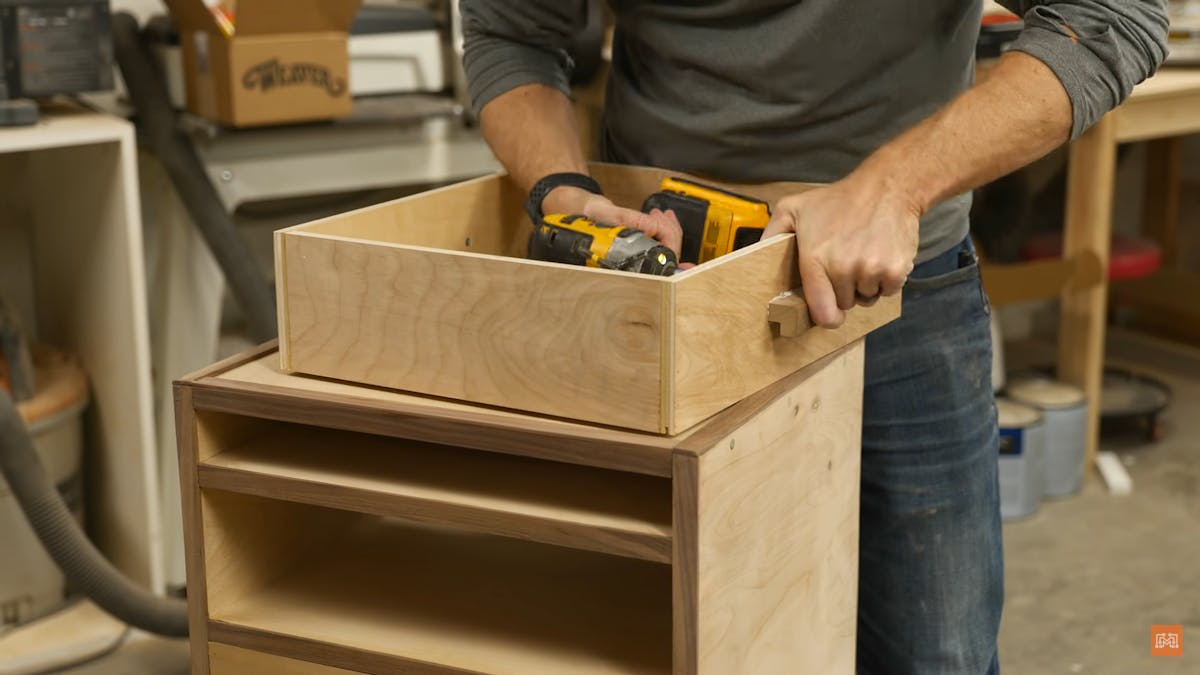 Step 5:
One of the finishing steps is to add a layer of wood finish on the whole tool cart to bring out the natural color of the wood which will make it more aesthetic. You also need to screw on some castor wheels on all four sides of the structure to convert it from an ordinary tool cart to a tool cart with wheels.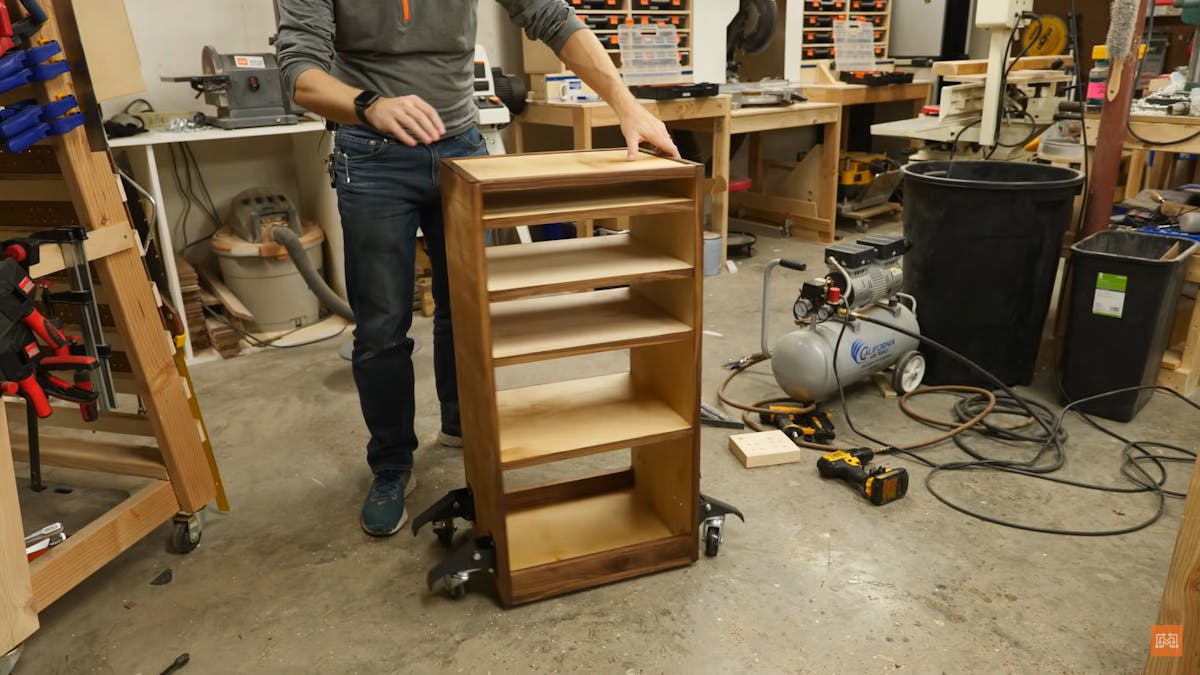 Your tool cart with wheels is now complete! You can now store all your necessary tools in this tool cart and roll it over to whichever place you want with ease! As an added benefit, all your tools will be safe from the wood dust flying around your workshop. What is so unique about DIY projects is that you can customize them in any way, shape, or form that you want so let your imagination run wild. Enjoy your latest creation!
Subscribe to our Newslatter
Sign up for free and be the first to get notified about new posts.