Things you might need:
TOOLS & SUPPLIES
Craftsman 60-volt Chainsaw
Werner Mtiaa Folding Ladder
DeWalt Hammer Drill
Craftsman 24" Adjustable Wrench
Sakcrete 80 lb Bag
Line Level
Joist Hangers
Double Clip Brackets
Rafter Ties
Hillman 5-in Lag Screws
Deck Plus 3-in Decking Screws
Treehouse Attachment Bolts

Procedure:
There are many resources available to you that can help you decide which type of tree would be best for your treehouse. For our project, we used https://www.treetopbuilders.net/tree-selection/ to confirm whether the tree we chose was suitable for building a treehouse. The tree in question is a spruce tree with a 75-inch diameter which should be strong enough, even for a softwood like this one! I had to remove some of its larger limbs after the tree was struck by lightning many years ago, but that shouldn't affect the overall stability of the structure now that it will occupy this space where those limbs once were.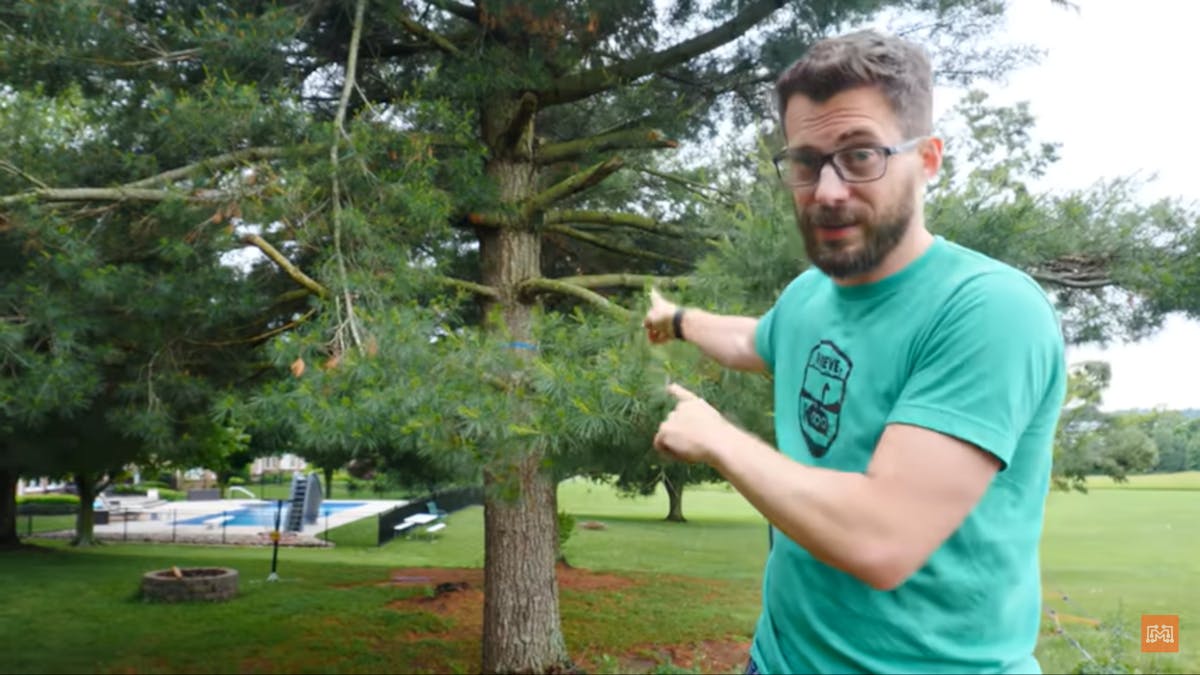 After a lot of research, I decided to use Treehouse Attachment Bolts (TABs) to support one end of the treehouse platform and 2 wooden beams set into the ground to support the other; this way, the spruce tree isn't supporting the entire weight of the platform. I used thicker bolts than would normally be needed for this type of woodworking, but they were only easy to purchase so largely. I marked out where my TABs would go on either side of where I wanted it attached to my tree using some graph paper and drawing compass lines through it until I had all 16 points marked. For ease of drilling, I would drill straight through both beams that supported one end of the platform first then drive in the TABs that overlapped into each other afterwards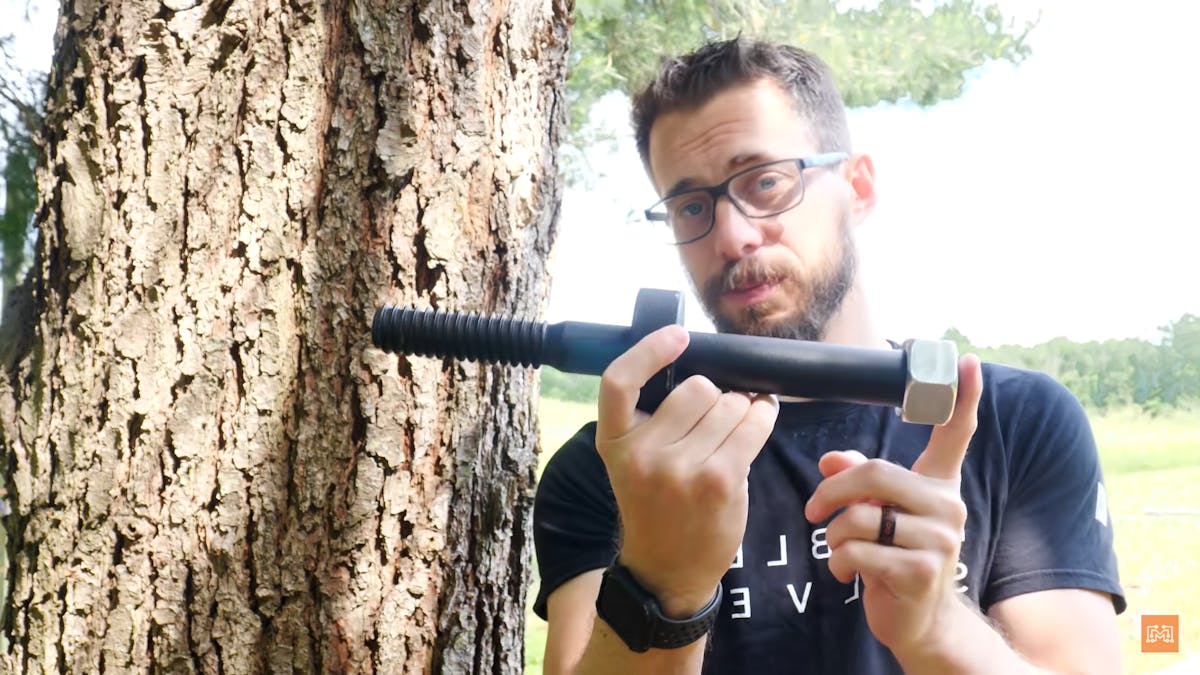 After attaching the tabs to the tree, I rented a two-person auger and drilled four huge holes in the ground. We cut beams to make them 4x4s. We attached these 4x4s into these holes that are in the ground. Then we attached two other beams that are made of two 2x10s each. These held up an elevated platform that was made out of 33 1x6s.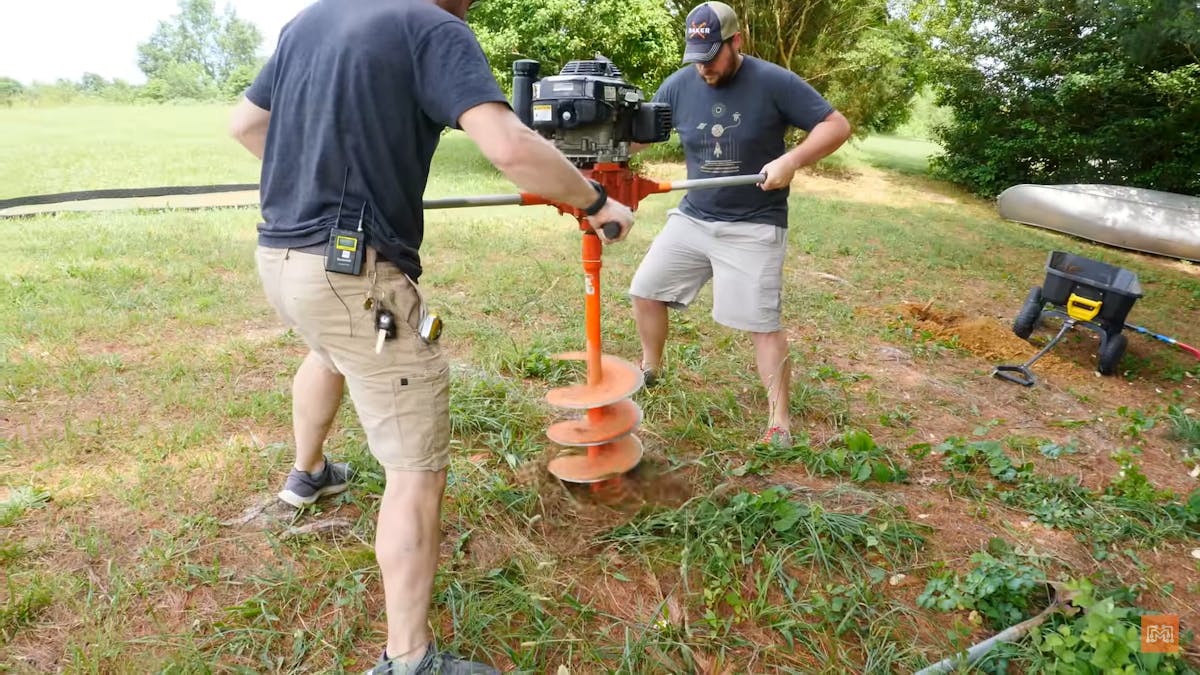 To make the support platform for our treehouse I used joist hangers to mount 2 2x10x traces to the face of a laminated header connected to upright beams. The end of these larger pieces of lumber will sit on TABs connected to trees while completely supported by the mounted joist hangers attached to a wall or building foundation.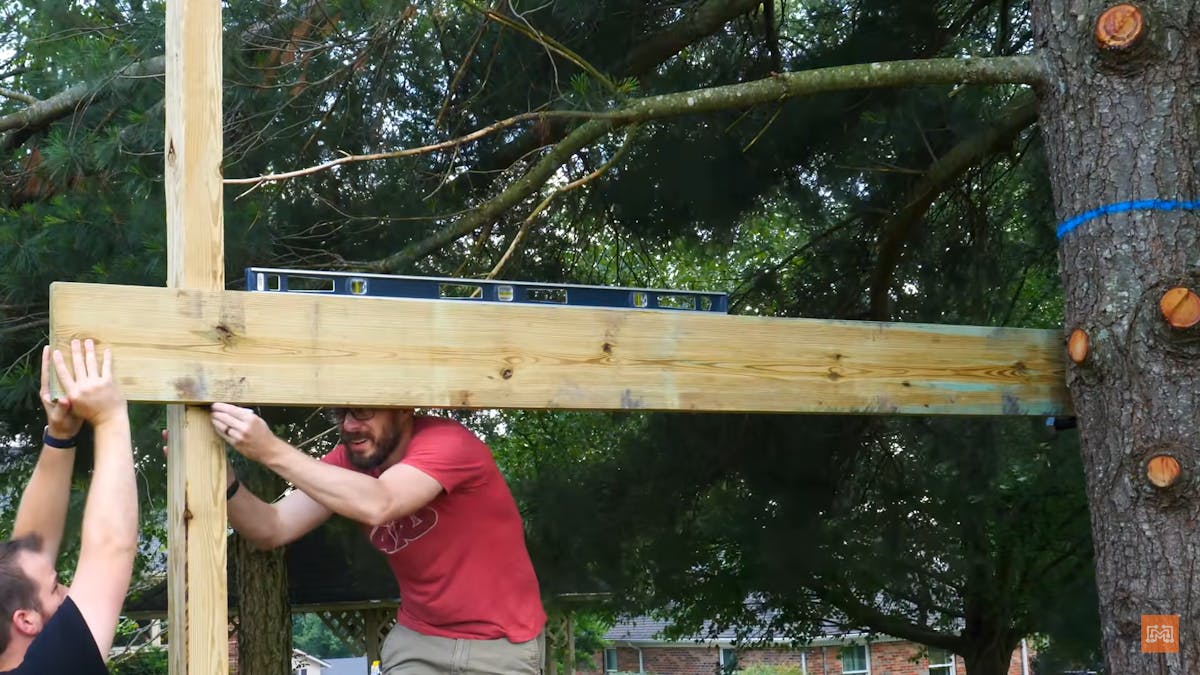 We started to build a triangular support structure that was then braced by both the tree and by vertical beams that were inserted into the ground.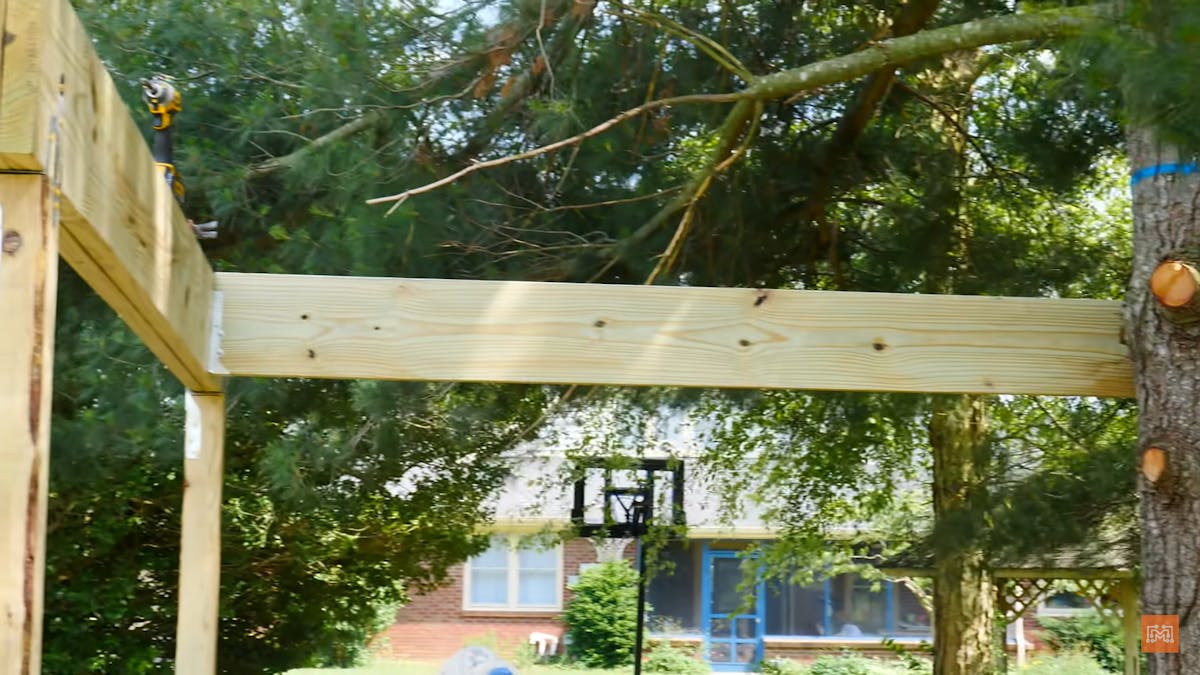 It was important to add some additional lateral support on the inside of each vertical beam so we added knee braces on each side of them instead.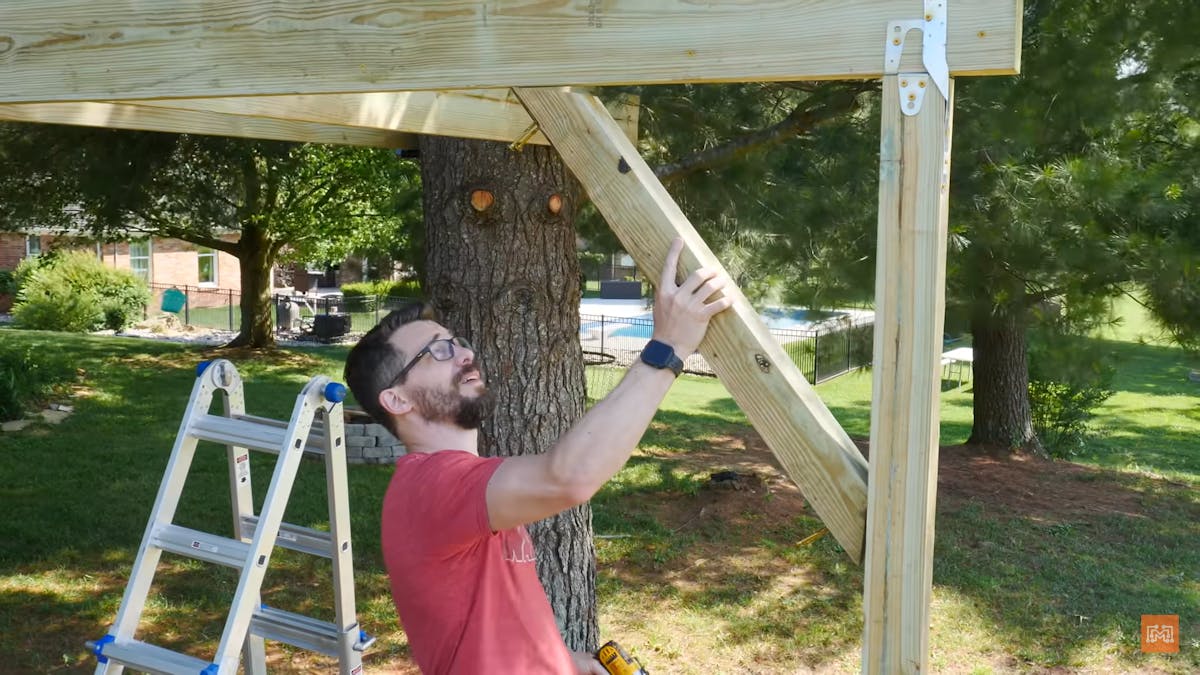 Now that the treehouse has a solid foundation, it is time to add the roof. Depending on your design, you might just have to put down some wood and call it good. In our case, I've decided to build a frame made of 2x8's that supports a gabled roof as well as serving as a floor for my new room. This framing is arranged 16 inches apart from each other vertically and horizontally – the right-sized space for standard sheets of plywood – with 8-inch gaps where there is no 2x8's present. We will secure these pieces using angled brackets attached to the support structure which essentially make up a box for this new section of construction.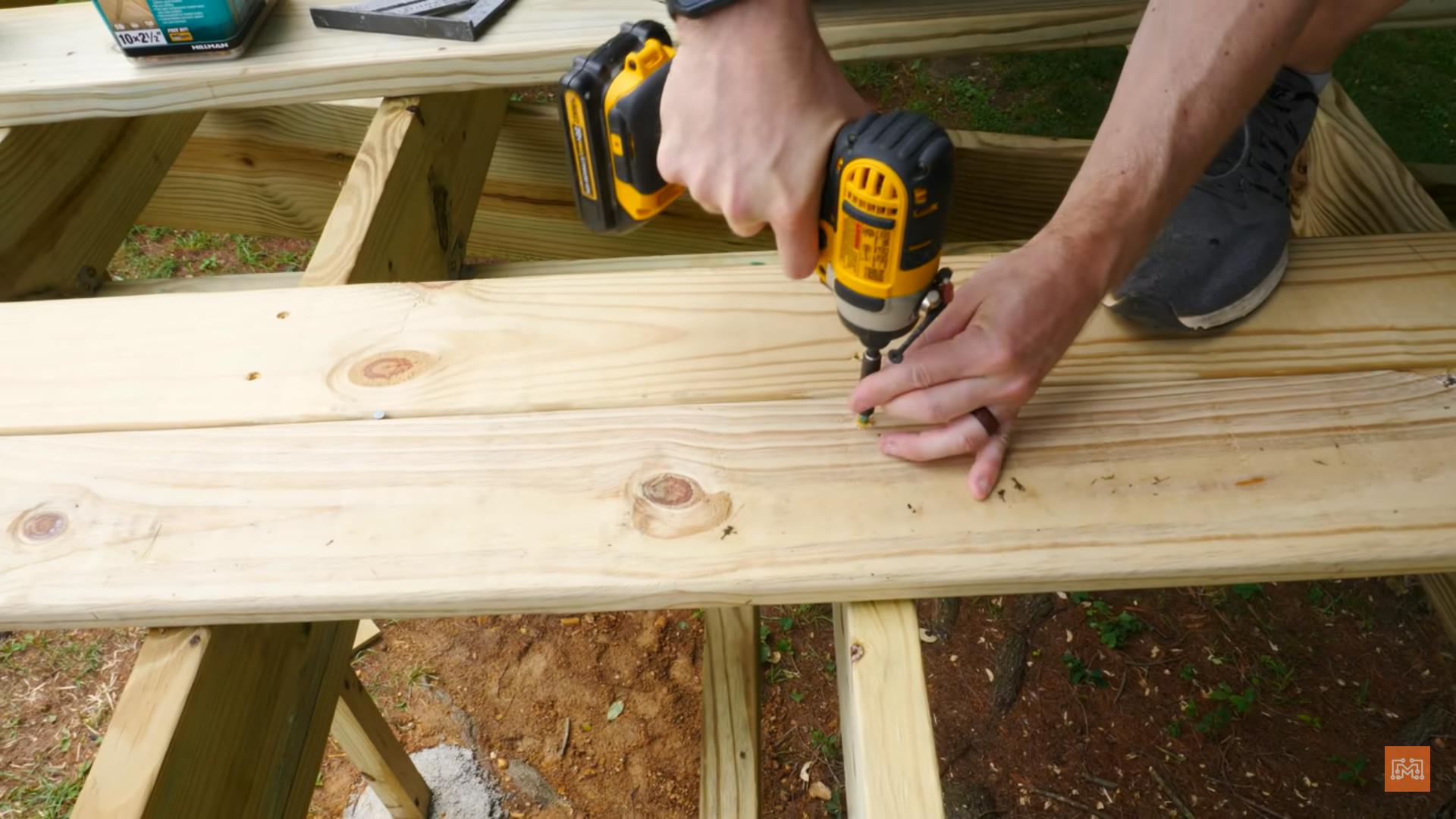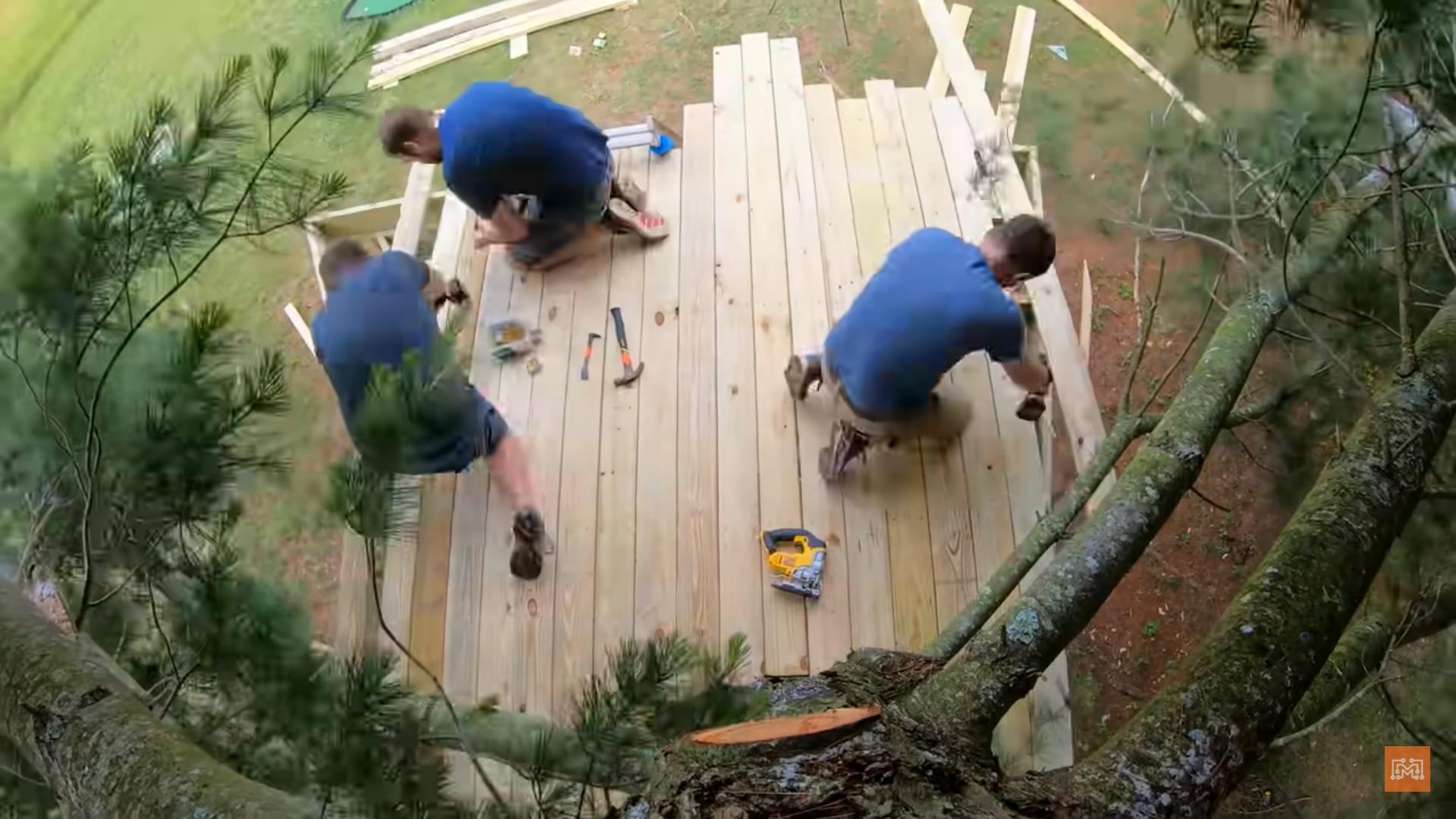 Once the frame for the deck was in place, we started to lay down the boards that are used to create the deck. This is where you should use pressure-treated wood because it can withstand exposure to the elements over time. Use 3" decking screws to secure them into place about 1/8" apart. Get rid of any excess part by trimming off its overhanging sections - your finished platform will be ready for use,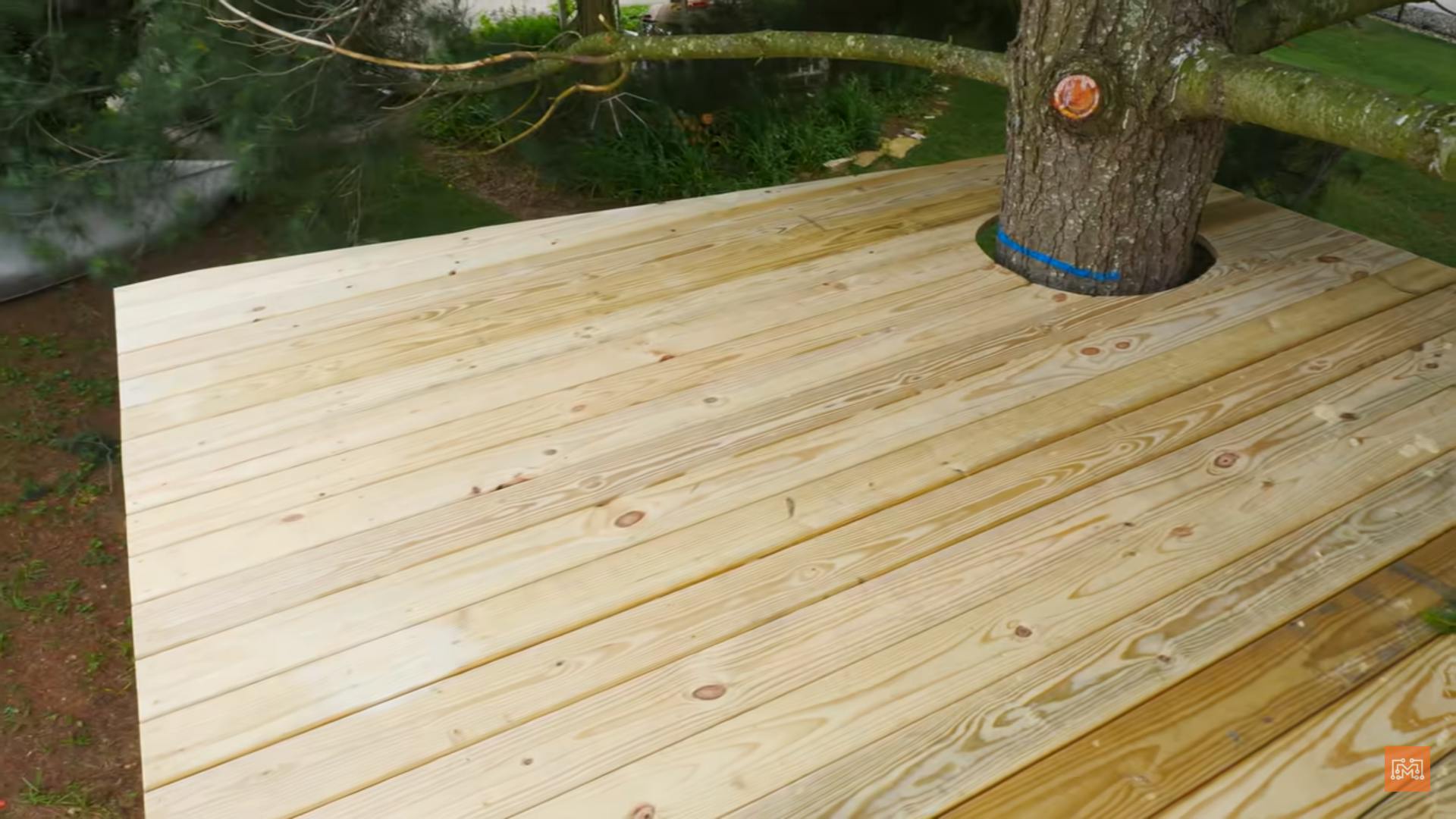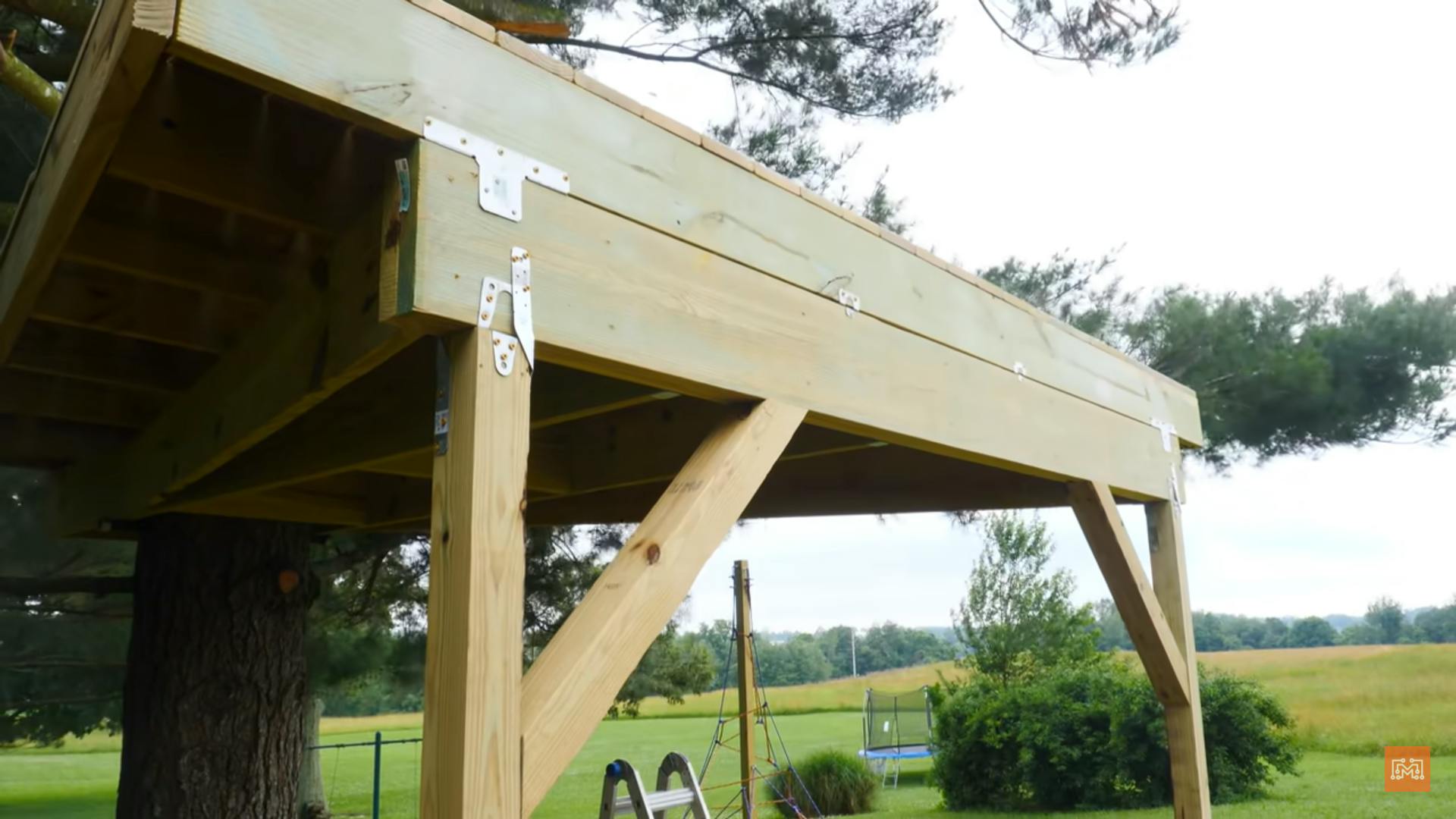 In Part 1 of this two-part video project series, we worked on constructing the wooden platform for the rest of our treehouse. The platform construction allowed us to have a blank canvas on which to build our treehouse – it could be an elevated deck or a fully enclosed tiny house – it's all up to you! In Part 2, we will continue with flooring and framing. Stay tuned for more!
Subscribe to our Newslatter
Sign up for free and be the first to get notified about new posts.