Things you will need:
TOOLS & SUPPLIES
Deck Railing Sections
Aluminium Flashing
4x4 to Concrete Post
Lowe's Residential Bucket
Rope
Pulley
Cleat
Portfolio Hanging Lights:
Steel Pipe
Let's start this awesome DIY:
In part 2 of the How to Build a Treehouse series, we will continue with the instructions by adding a safety railing, a ladder, a slide and also a pulley system!
There are many ways that the kids could get up into the treehouse. We brainstormed some options, like using a trap door, but it would only be accessible from ground level. This won't be practical for an easier entry to the treehouse; you can reach the platform by climbing up on top of the 4x4 posts (which are flush with the top of the platform) and inserting steel pipes (that are size 1 inch in diameter) through holes you drilled on the insides of your posts. This will allow kids to easily brace their feet against them when they climb up into the treehouse.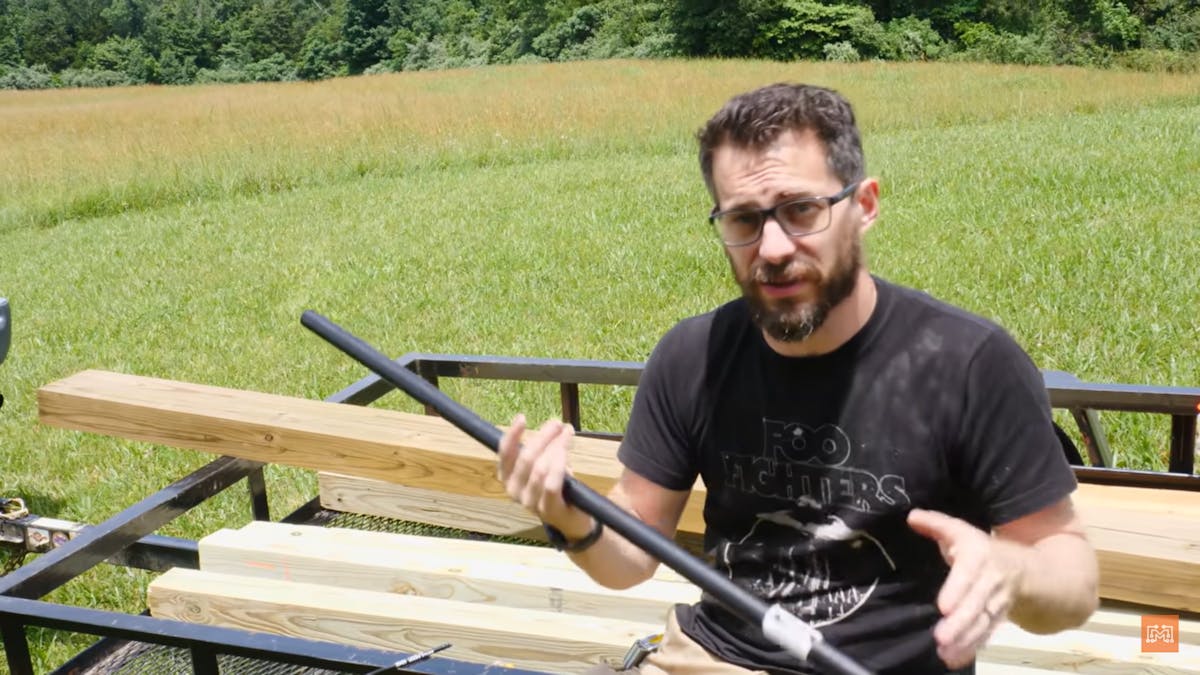 This ladder was positioned on the front face of the treehouse. This would have been great because there were a lot of attachment points around this area, but by placing it directly in the middle like this there were some awkward spaces where your foot could hit the platform and thus creating an environment that wouldn't be that comfortable to climb. If we had moved the ladder to the side of the platform, we could eliminate this issue and make for a more pleasant experience.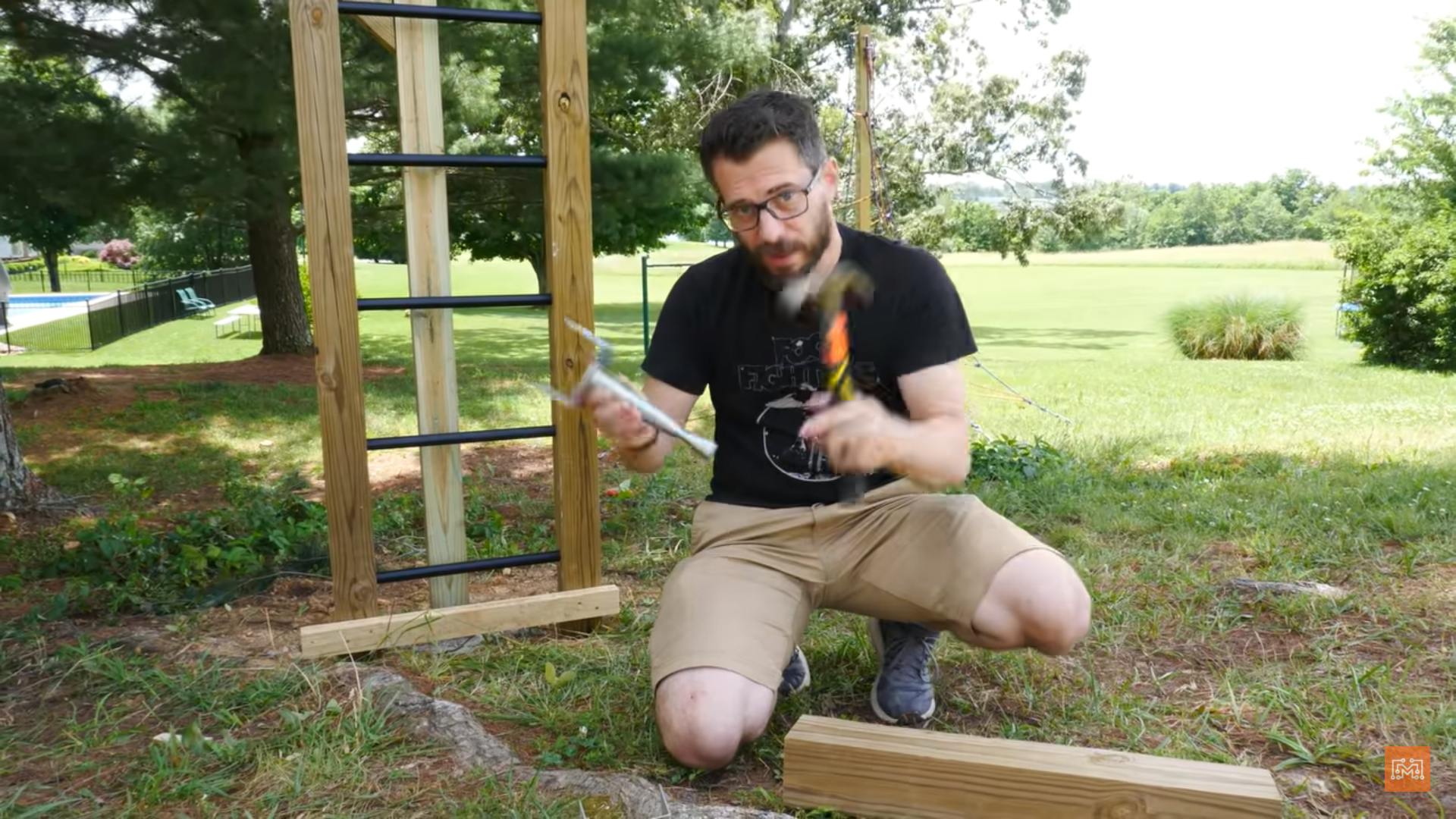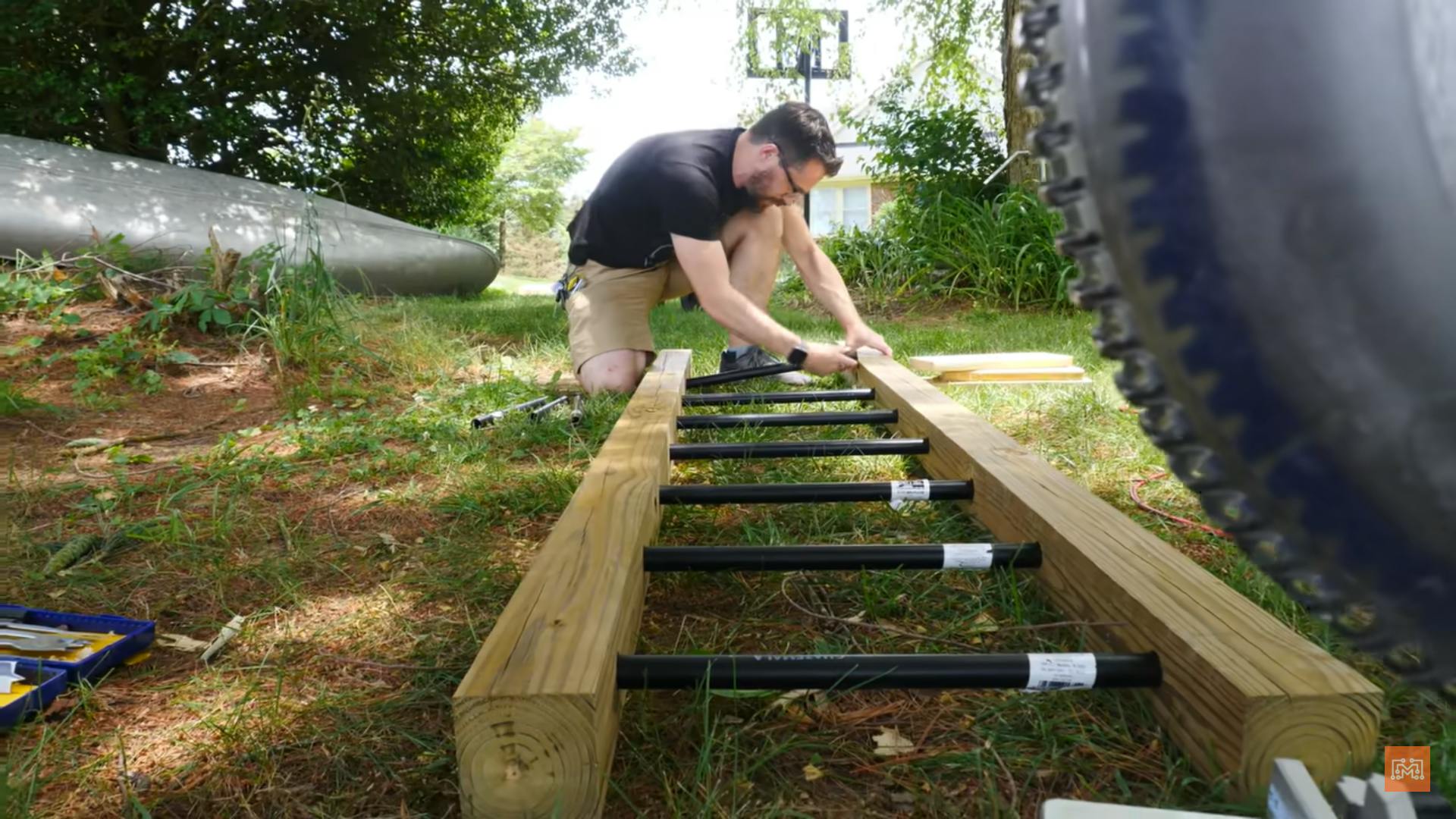 To keep the kids from falling off of the treehouse platform, I went to Lowe's (who is sponsoring this project) and found some already pre-made sections of deck balusters. This was a great solution because there were already made and the vertical posts were spaced to code. We attached some more 4x4 upright posts to the deck platform and hung the railing sections between them.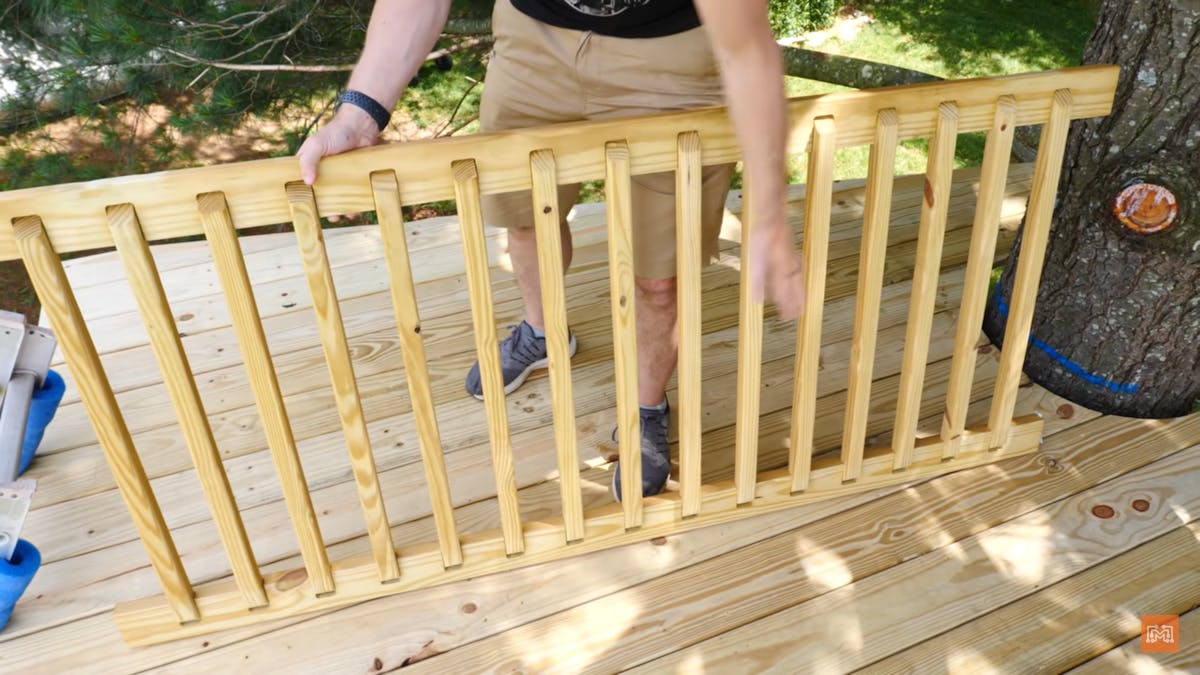 Some sections of the railing were disassembled and modified to fit around existing tree limbs. To protect the tree's integrity, we didn't want to make an arbitrary cut through a healthy limb, so we worked with the woodworkers to modify sections of those railings as needed until they matched up nicely with those existing elements.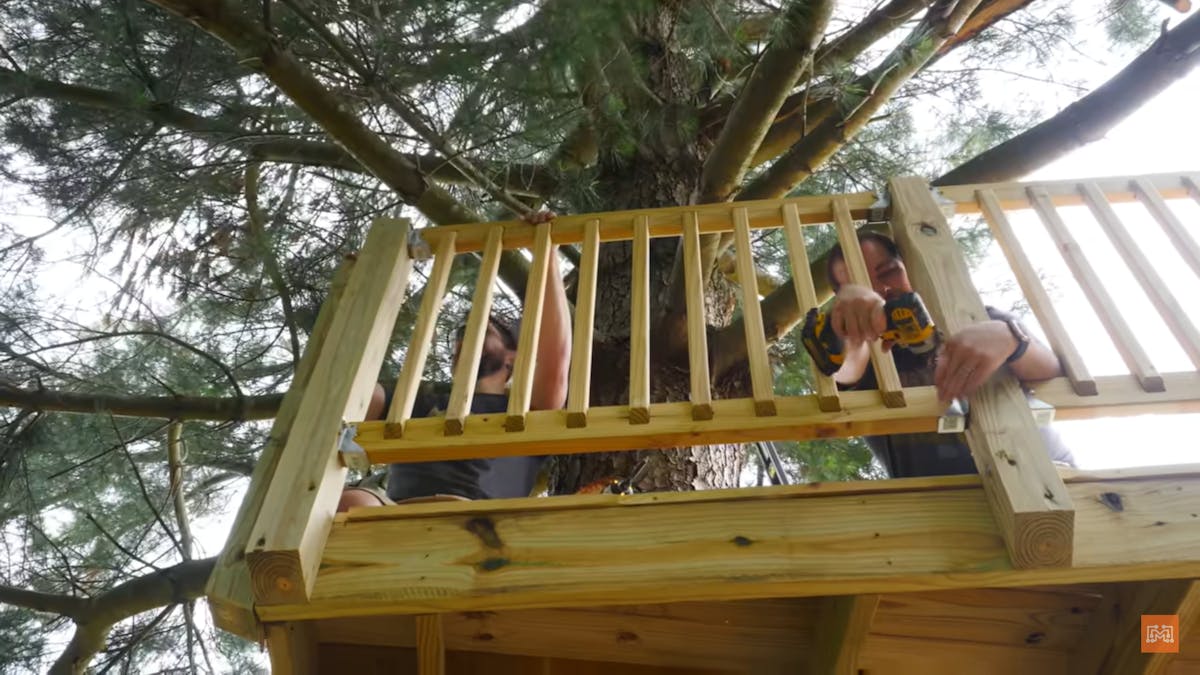 When it came to getting supplies, toys, or anything else up into the treehouse, I used a simple pulley system that the kids could use. To set up this pulley system, I tied a small pulley to one of the branches at the rear of the treehouse above the platform. Then I clipped a bucket onto the rope using a carabiner. To secure it further, I attached a small cleat on top of the railing so that the children could secure off whatever was being lifted with ease. As kids love reading books during their free time, I know they will use this feature quite often!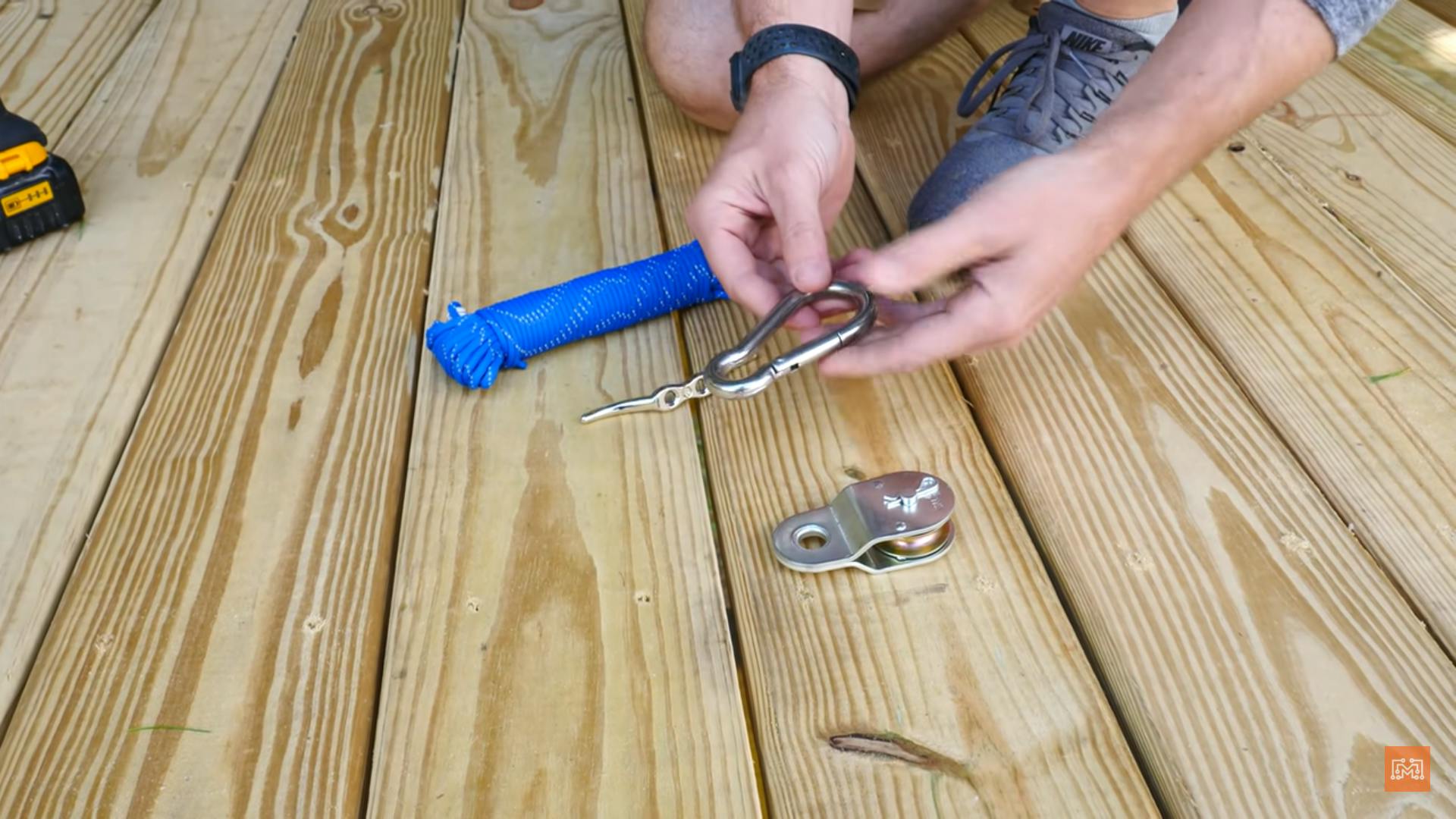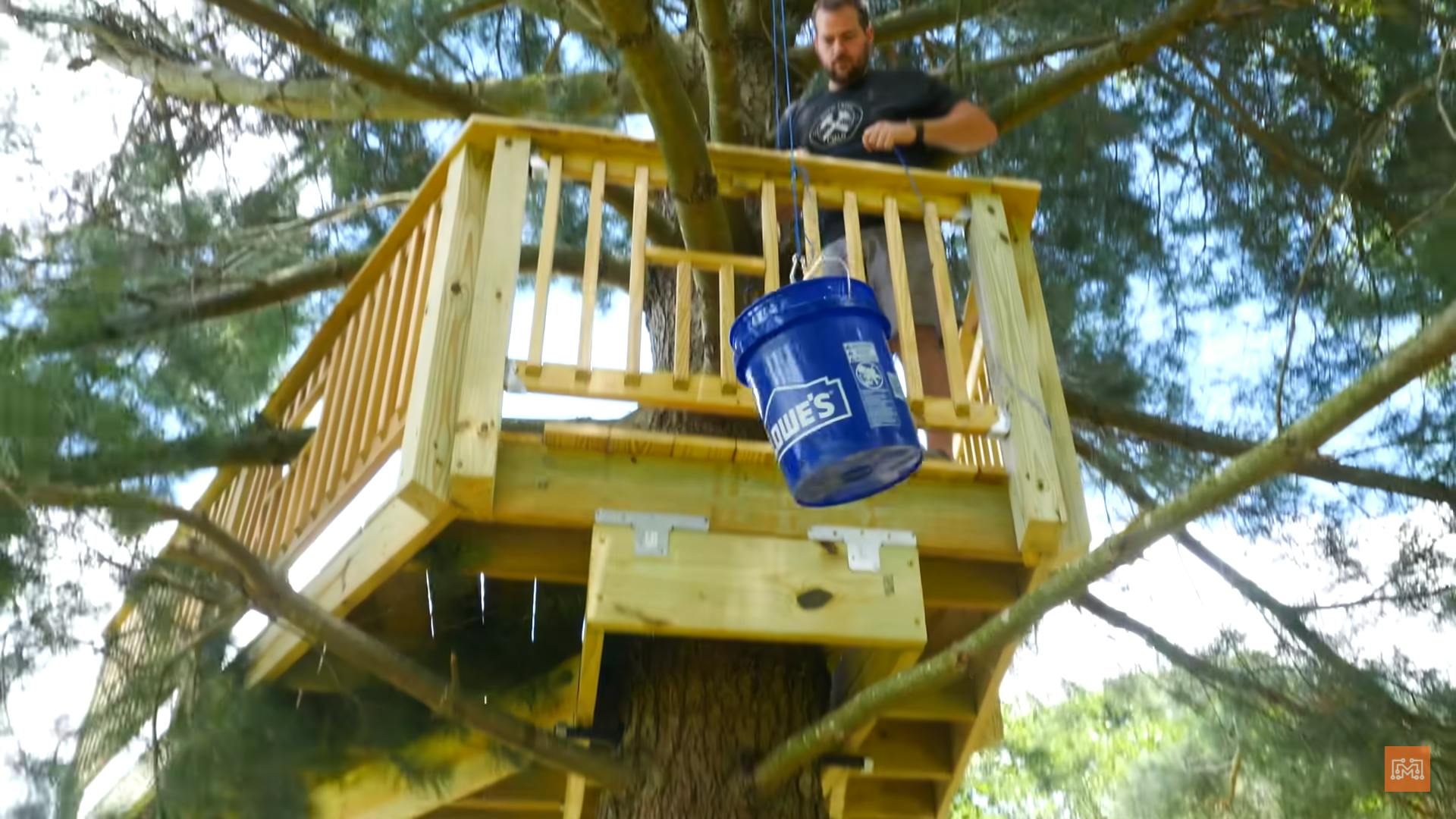 The final element of the treehouse was a slide. I went on Lowes.com and found a lot of playground equipment, but none would fit our platform height. So as we do, I decided to make a slide from materials I could easily find at our local Lowe's. The side rails were made out of 2x10s with some extra 2x material pocket holed between them. These supports for the slide were laid down onto pressure-treated plywood, which is what my friends and I slid down!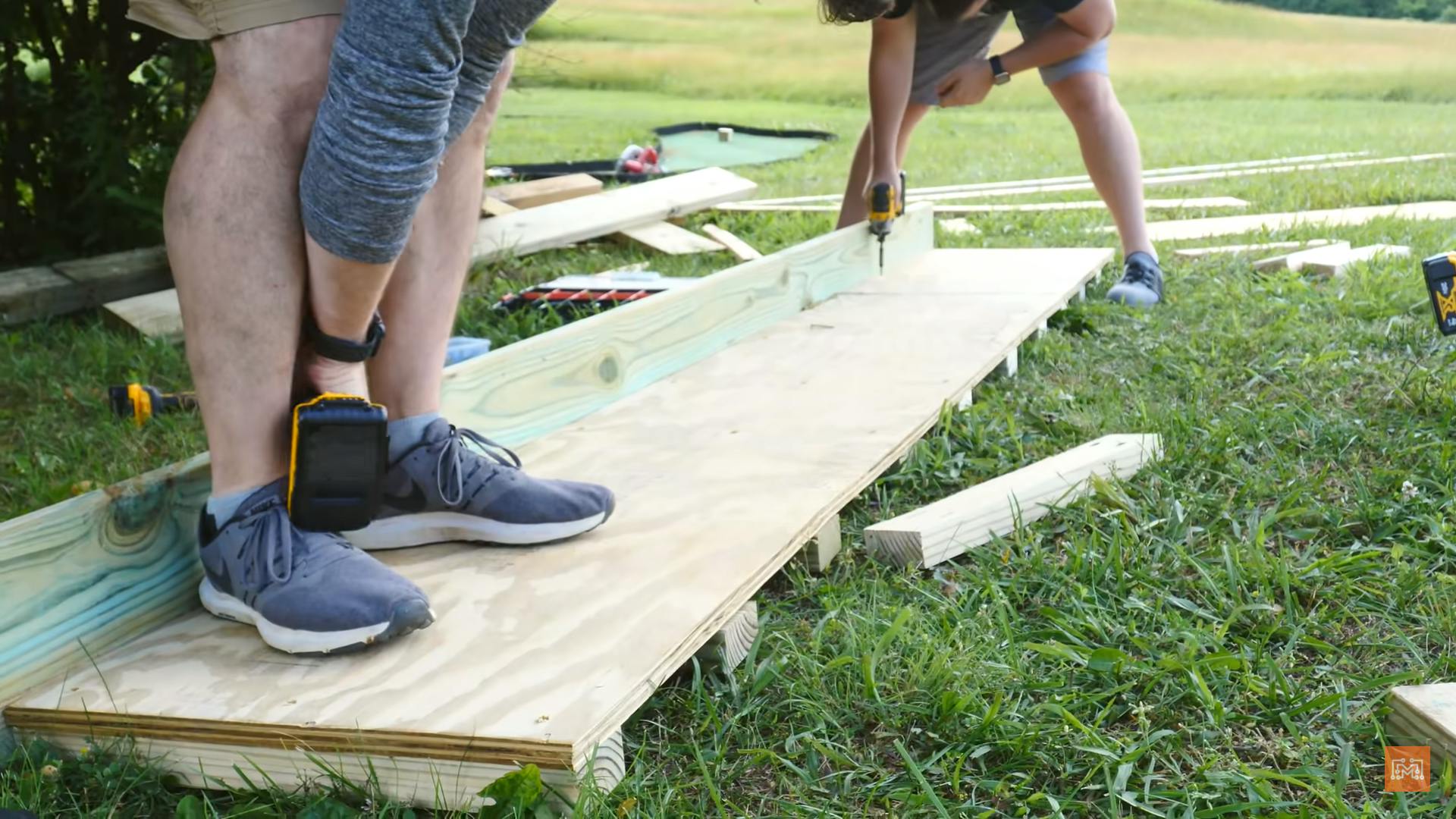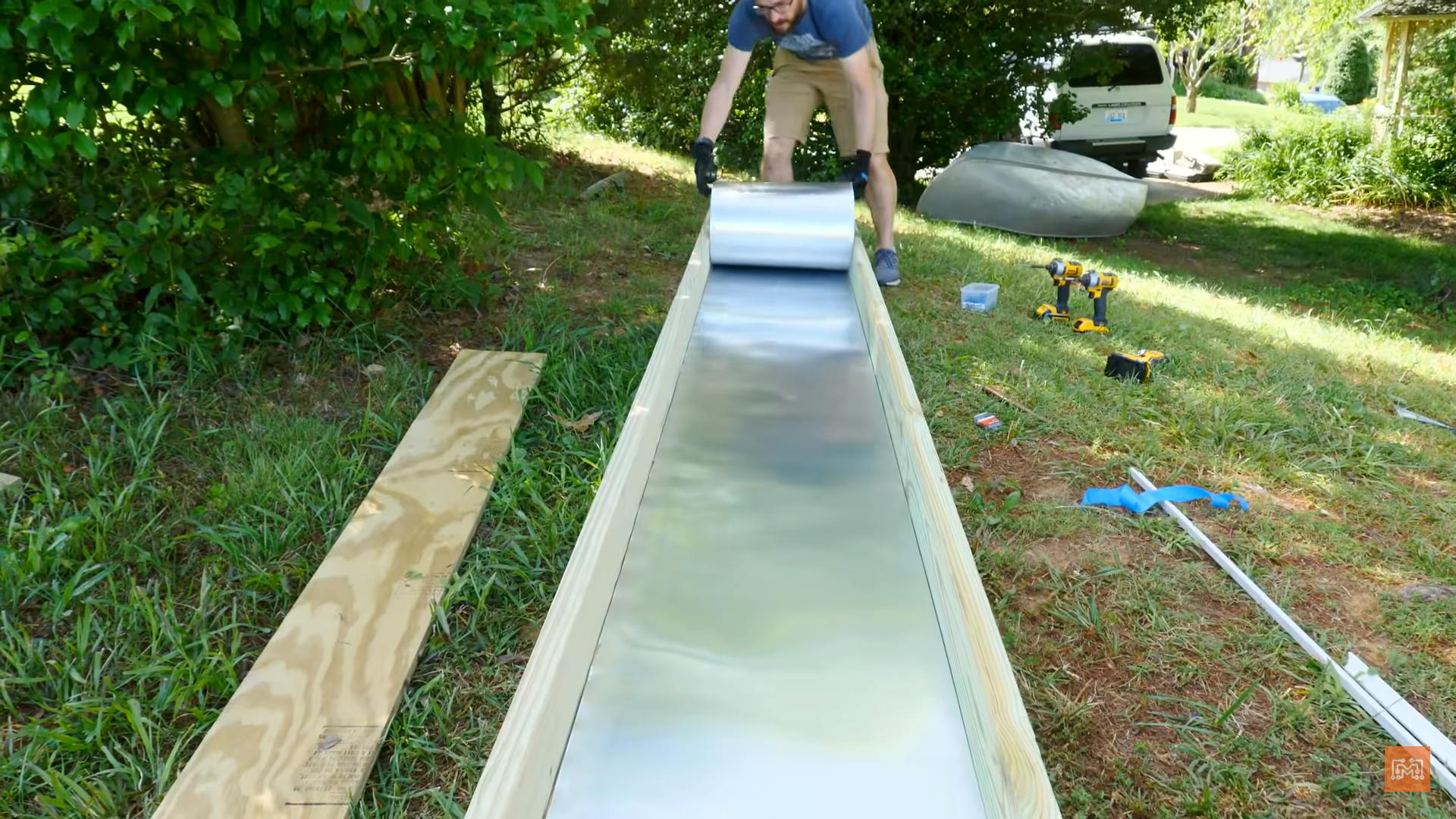 To ensure that the edges of the metal flashing wouldn't come into contact with anyone sliding, we cut grooves in the side rails so that the ends would fit inside those grooves. We also nailed the flashing to the plywood and hid those nails with some PVC corner moulding to ensure that no one would come in contact with the metal edges.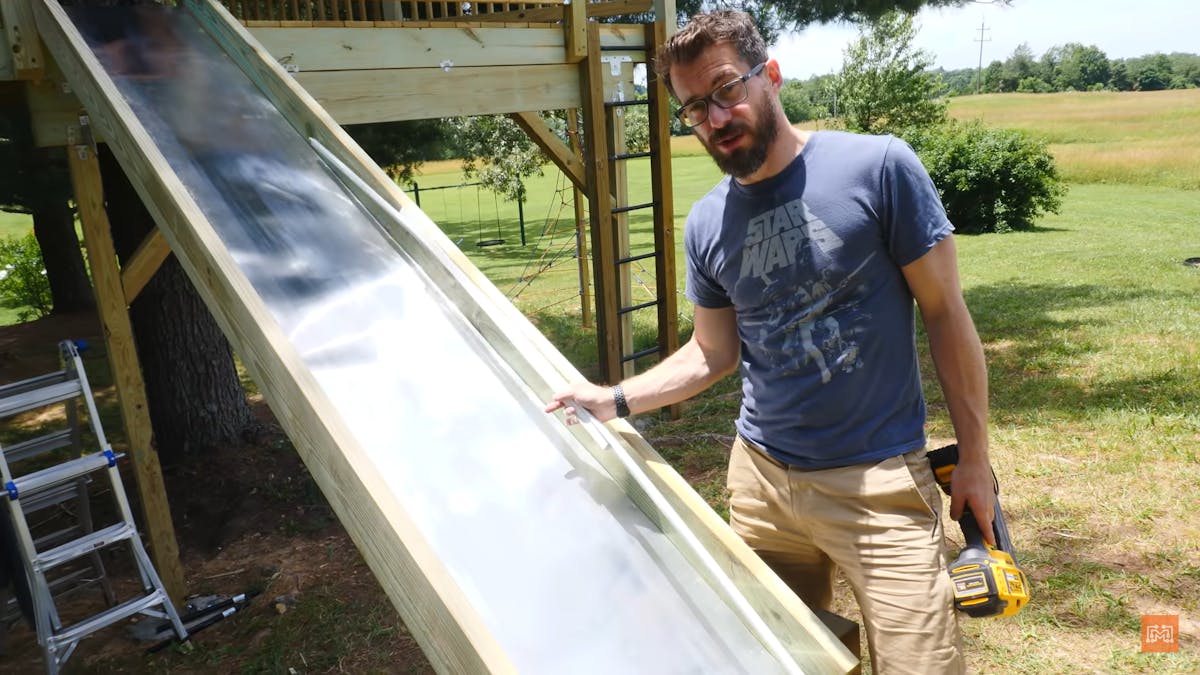 This treehouse has been an ongoing project, and it's one that you can be especially excited to show off to your friends and neighbours. It is a safe and fun option for your kids to play with.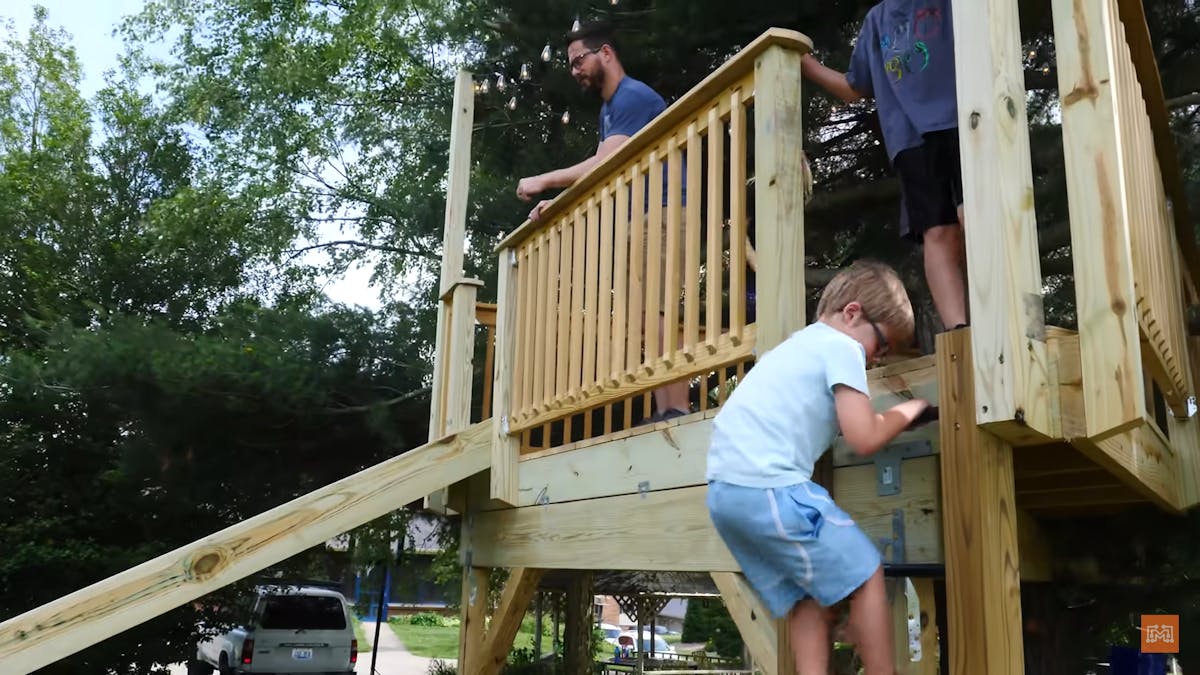 Subscribe to our Newslatter
Sign up for free and be the first to get notified about new posts.