Today we're here to learn how to make a modular silver stay. One thing that I'm sure all of us find kind of annoying is that the plastic trays in which the silverware goes in almost never fits in the drawer, so instead of using that plastic thing we are going to DIY one that custom fits your specific drawers to hold and fit your specific silverware.
Put on your DIY boots and let's start with this super fun and organizational project!
Our first task in making an organized silverware tray was determining what kitchen utensils needed to be stored in the drawer. My whole family uses forks, spoons, and knives every day while serving food or at the dinner table. Because larger cooking spoons are used rather frequently in our household, we decided to place them all in close proximity to the silverware tray so they wouldn't be lost somewhere within another kitchen drawer or organizer.
Other tools that aren't often used can be stored in a separate drawer. Armed with this list of tools, I began to make arrangements to properly store each group of items in two separate trays. This is because my plan was for the more frequently used items to be kept on top of a larger tray underneath.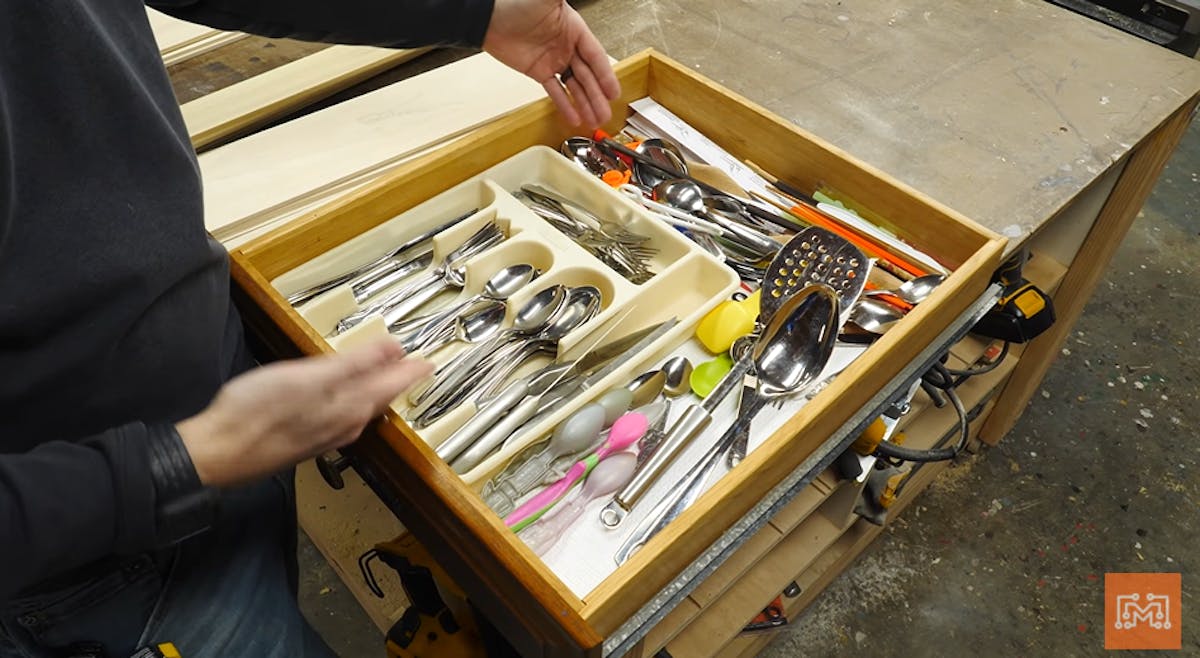 The construction for this entire project began at the home centre where I purchased 1/4" thick poplar boards. The bevels on these were already done and I was able to purchase them in the sizes I needed. This method only costs a bit more than buying thicker stock and re-sawing it into thinner pieces, but these were ready-to-go.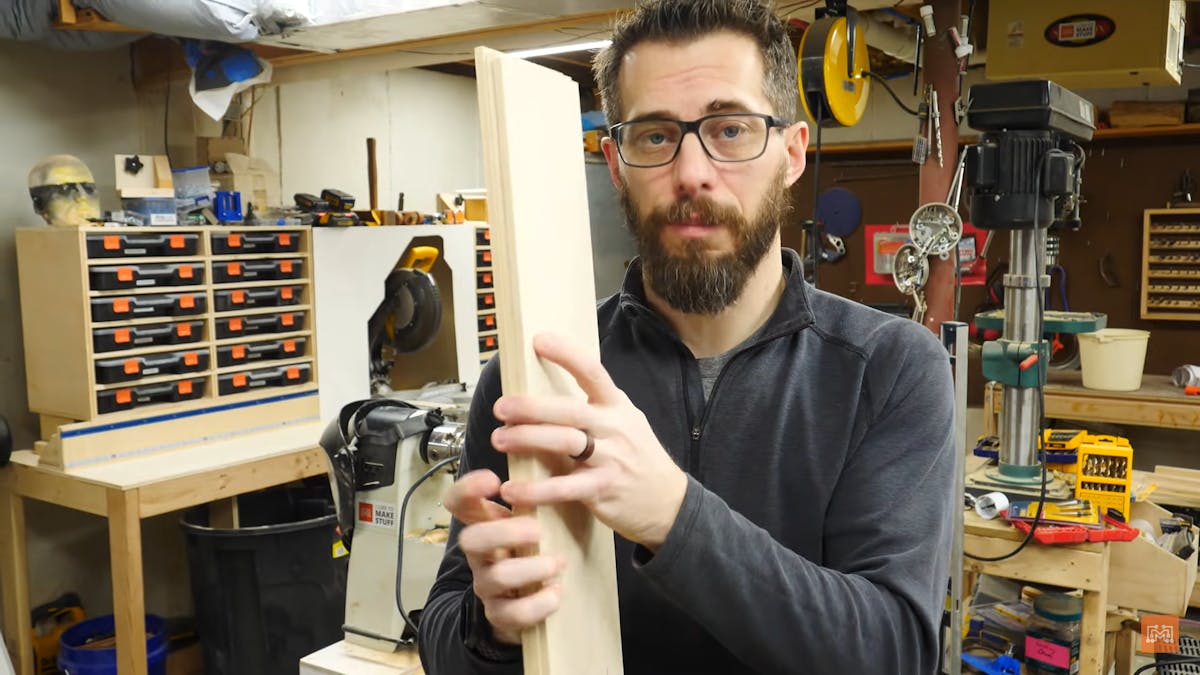 I made a box frame simple using the Incra Box-Joint Jig. It was then that I cut the four sides of the upper drawer to come together in order to create its shape. Besides that, I also cut thin slots for divider planks to fit into the bottom box. The bottom box was created using box joints for its structure.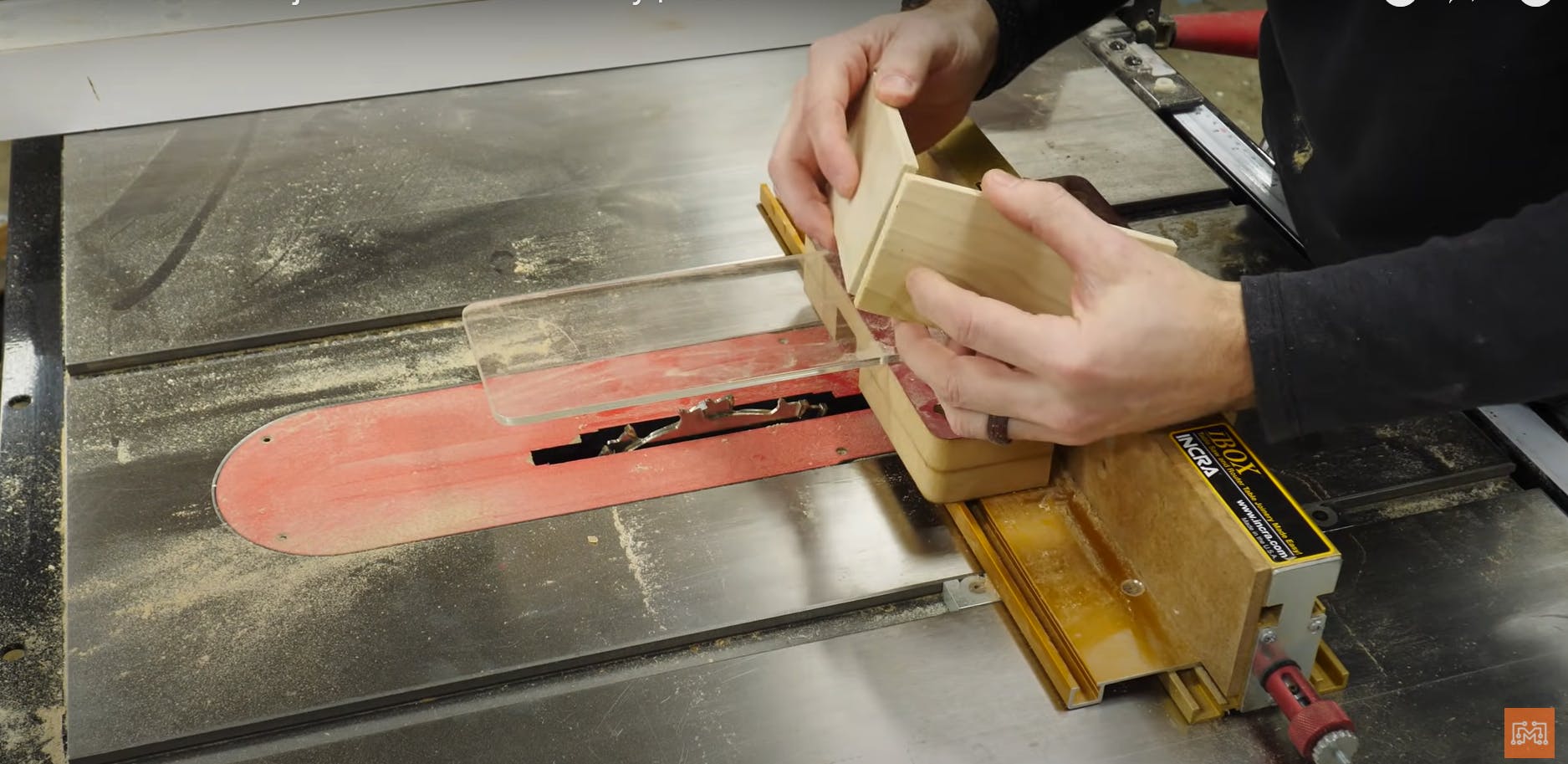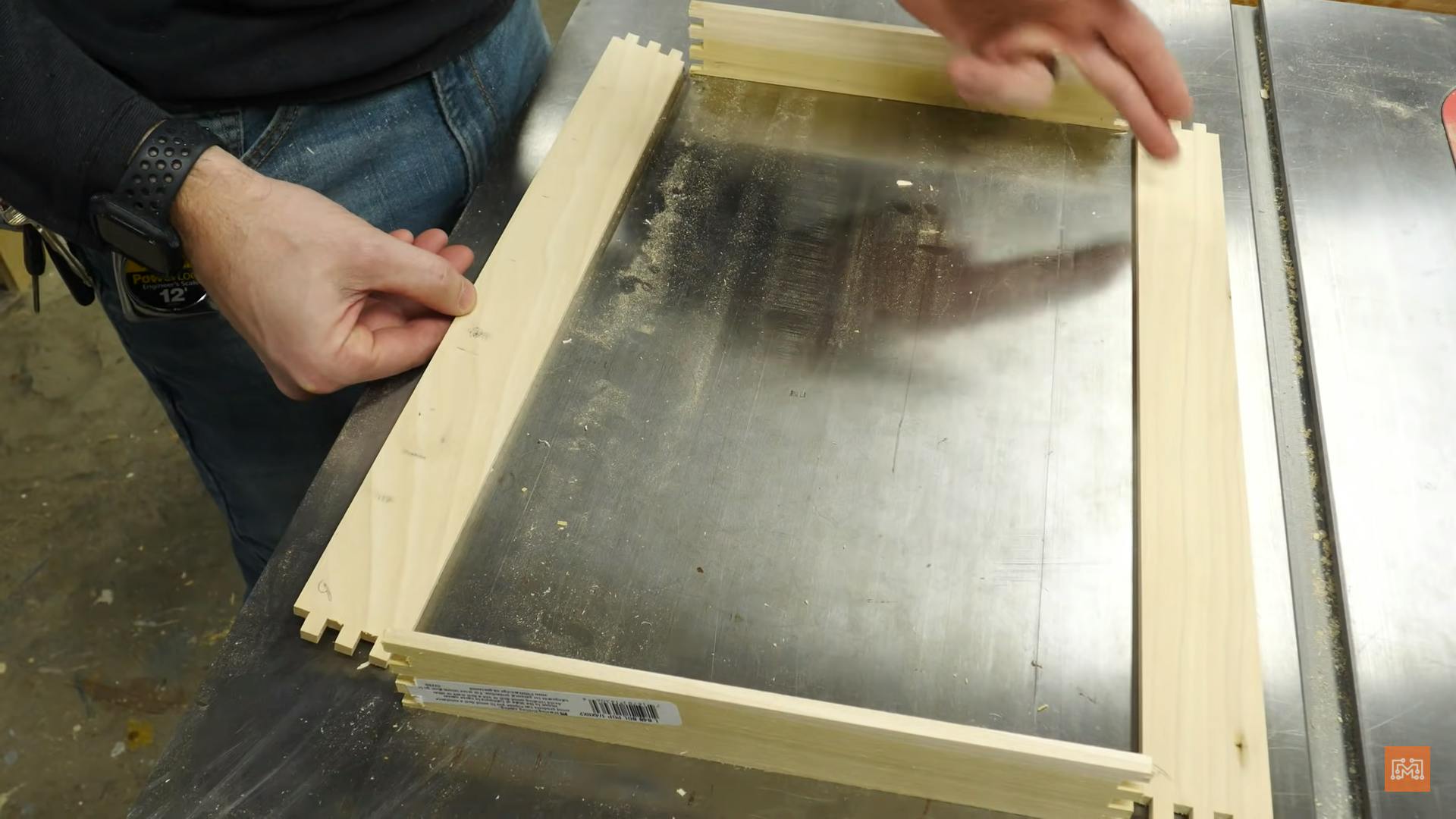 For the vertical dividers inside the drawers, I cut more strips of 1/4" poplar wood. They can simply be spaced between the drawer frames to match the handle size of eating utensils, but in order for you to comfortably grab forks and spoons out of their drawer, I needed to add a cutout along the side.
I used one board to trace the opposite side of the slots onto all of the dividers and then left them all on that piece. I then cut out a rectangle with a curved shape in the middle of it that matched my original board on the band saw and sanded down all of these pieces together at once on a belt sander.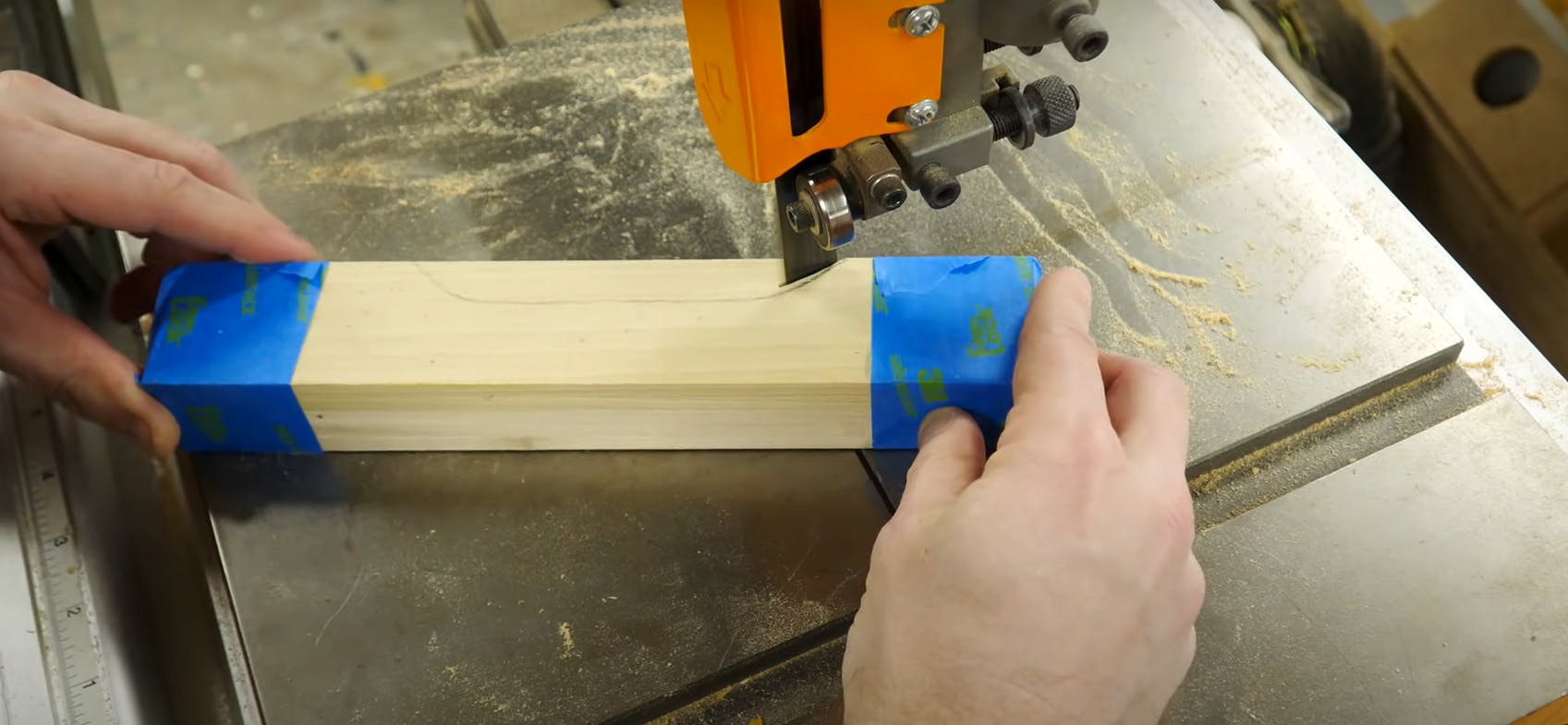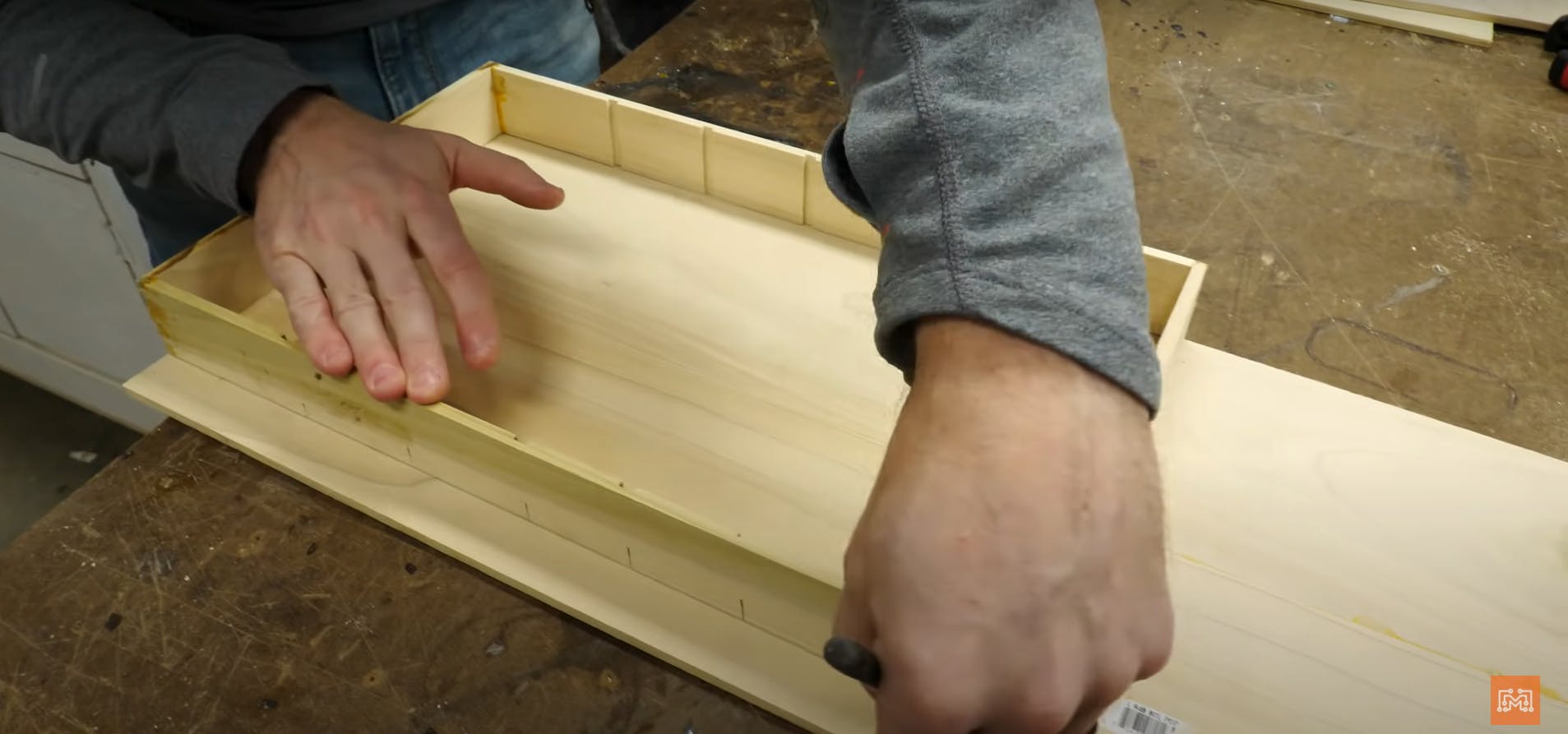 The walls on the upper tray were glued in place and the walls for the lower tray were fit inside appropriate dadoes. The bottom shelf was made from 1/4" poplar wood and did not need a bottom, because it would rest directly on top of an open drawer in a cabinet. I simply build a small wooden platform to serve as a base for the lower grid.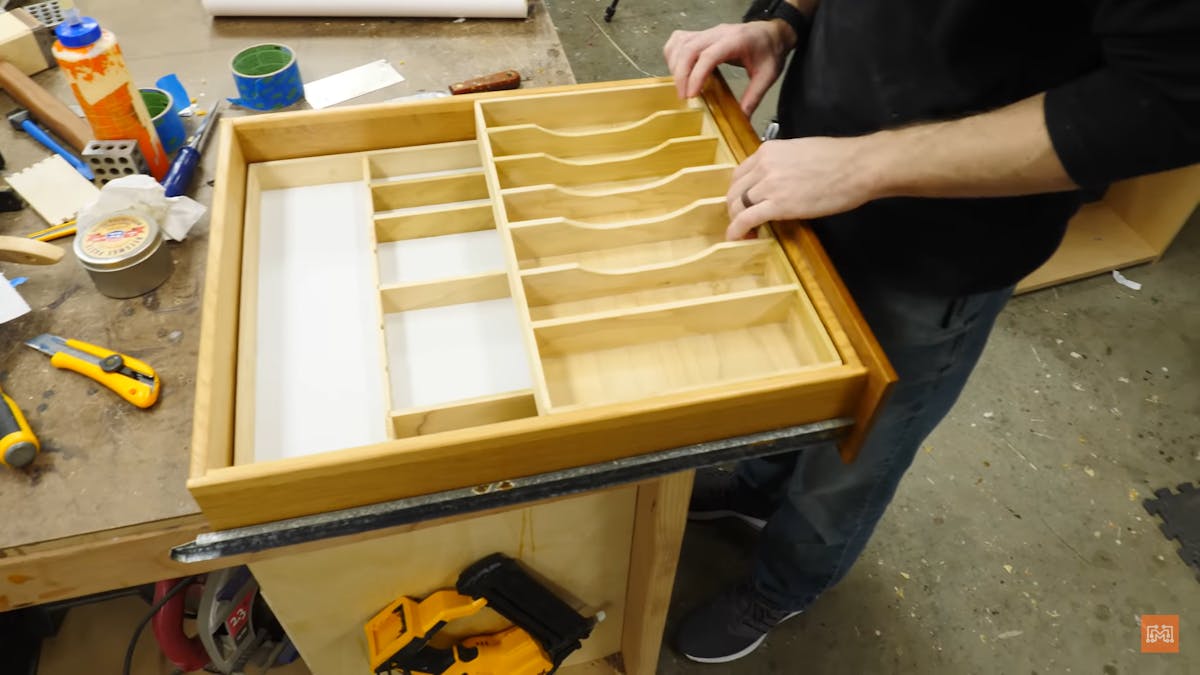 I'm sure I'm not the only one who is irritated with the organization of my silverware drawer. I hope this project inspires you to go get some simple materials like intended cutlery trays to make a custom solution to this common frustration.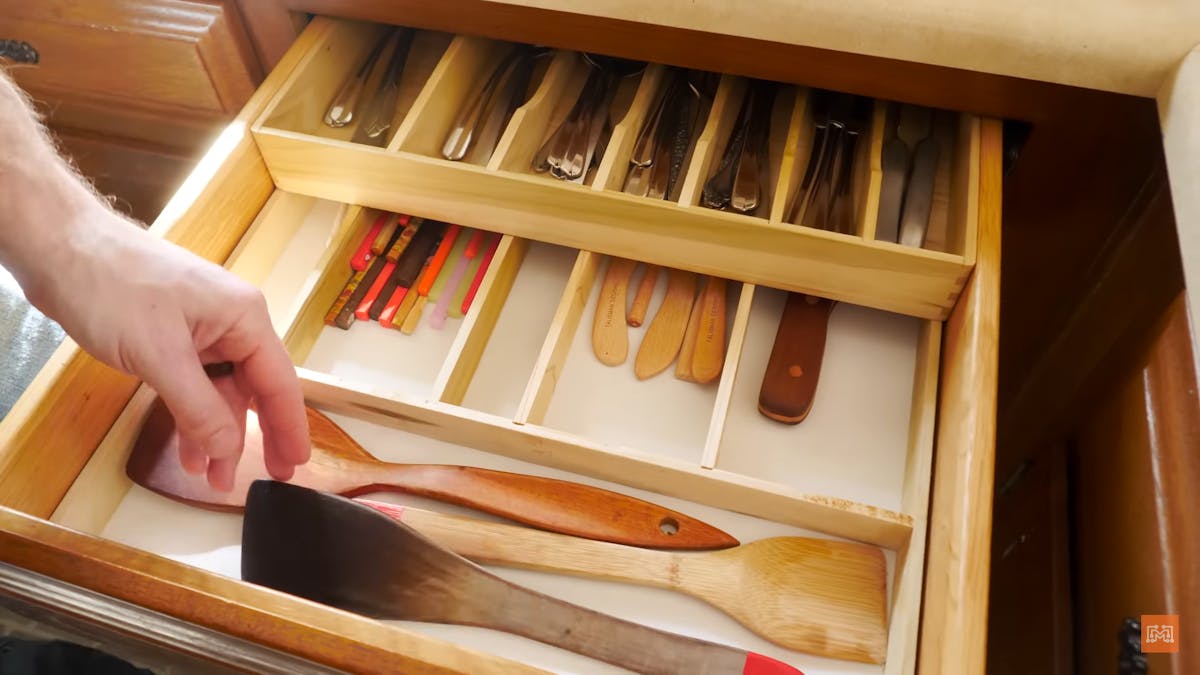 Subscribe to our Newslatter
Sign up for free and be the first to get notified about new posts.