Is your room looking too simple and plain? Do you want to do something to jazz it up a little and give it your own personal touch? What better way to do this than to paint a wall with a design of your own! This however could be a very difficult task without the proper guidance. But don't worry, we've got you covered! We'll take you through the four simple steps of aesthetic wall painting. If you're interested, read more to find out how it is done.
Products needed for this DIY project:
1.      Spackle
2.      Masking tape
3.      Primer
4.      Clearcoat
5.      Paint
Let's get started with our DIY project!
Step 1:
First, you need to make sure that you have a clean slate to work with. Once you've decided which wall you want to paint your giant mural on, start removing any fixtures like shelves, lights, etc that have been mounted on the wall. Fill in any holes in the wall that may be created because of pulling things out of it with some spackle.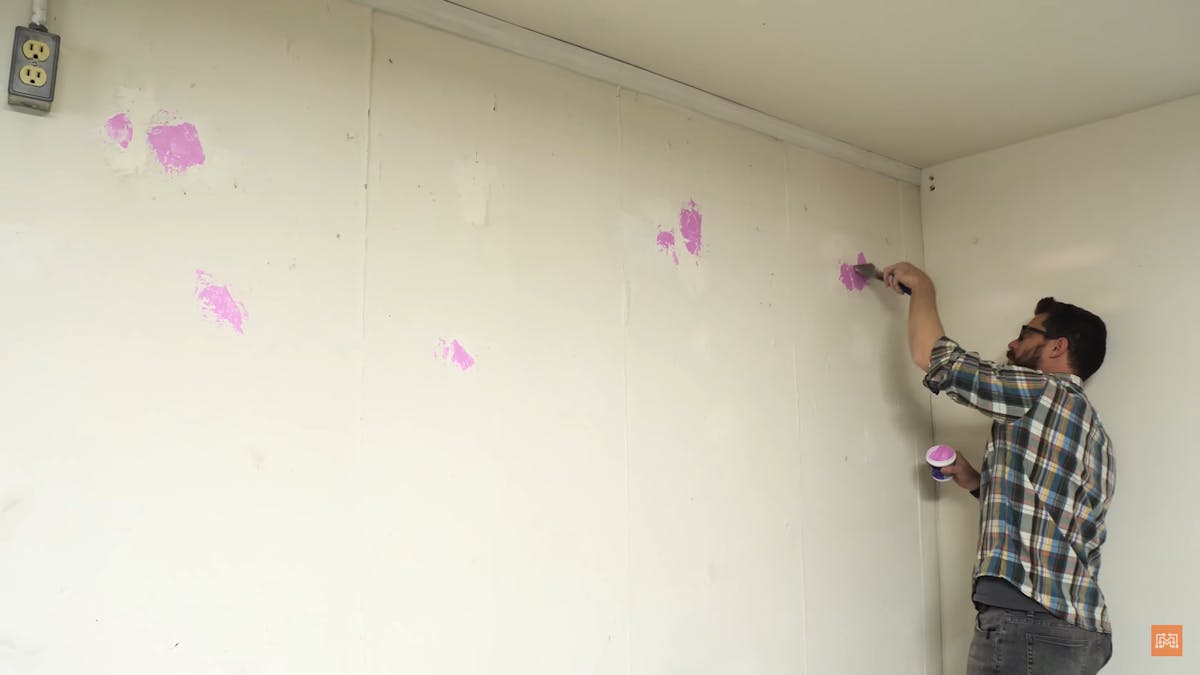 Step 2:
Next, you need to make a 2D digital illustration or drawing of the mural you want to paint on your wall. In this step, you can really get creative with some crazy designs. Since this is your wall, you can use any patterns and colors you want depending on your preferences. Don't be shy to try new designs; you never know you might just create a masterpiece! Once the design is done, draw a simple grid on it so that it's easier while scaling and painting it on the wall. The grid could be a 1 cm x 1 cm grid on paper which translates to 12 inches x 12 inches on the wall. You could even use different dimensions depending on what you're comfortable with and the size of your wall.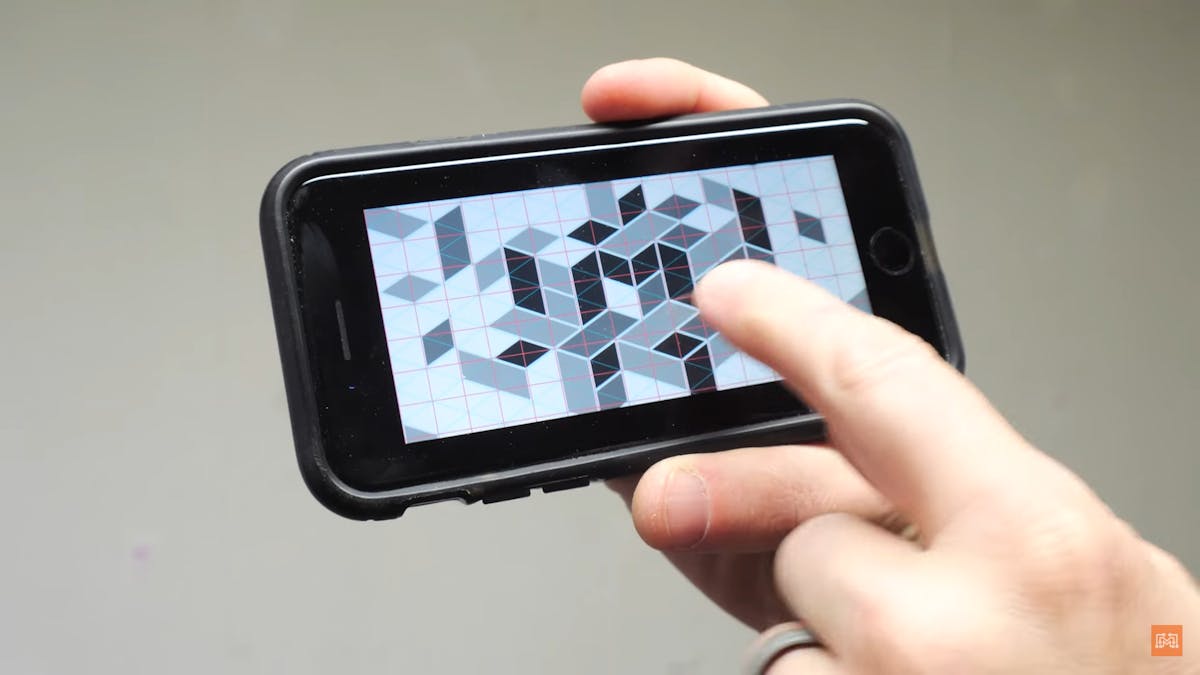 Step 3:
Now it's time to get started with the mural on the wall! But first, don't forget to apply a nice and thick coat of primer on the entire wall to prepare it for the paint. Once primed, you need to start putting masking tape across the walls according to your design. This is where the grid lines made in the 2D digital illustration will come in handy. You can draw the grid onto the wall first and then use it as a reference to put on the masking tape according to your design. After you're done putting the masking tape, spray on some clear coat on the sides of all the tape pieces so that the color does not bleed through the tape giving you a perfectly straight paint line.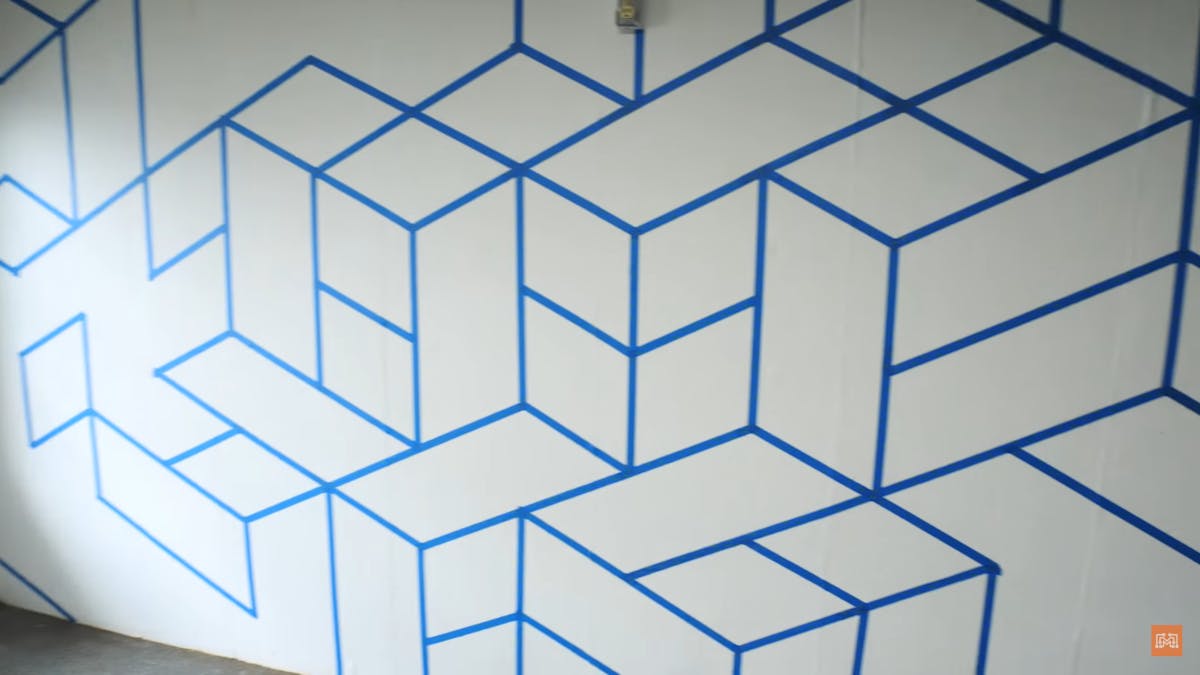 Step 4:
Before you start painting, it would be helpful if you give a number to all the colors and write the number of the respective color in each section so that you know which color goes in which section. This will help you to save a lot of time and energy as you won't have to keep referring to the picture for seeing which color needs to be painted next. Once this is done, you can start painting! You can either start section-wise or color-wise; it's completely up to you. You also have the option to use any medium of paint that you want. Make sure to apply a second coat of paint if it is not opaque enough. It may be a little difficult to paint a textured concrete wall, but be patient and you'll see the results!
Your aesthetic wall painting is now complete! Doesn't your room look more vibrant now? Adding simple touches like these can really help to personalize your living space. What is so unique about DIY projects is that you can customize them in any way, shape, or form that you want so let your imagination run wild. Enjoy your latest creation!
Subscribe to our Newslatter
Sign up for free and be the first to get notified about new posts.