Wouldn't you love to have an entertainment corner in your house? Here you can watch television in your free time, pull out the projector for a family and friends movie night, store your CDs, games, and other electronics in the shelves and cabinets, and much more! Well, you're not in this alone, we're here to show you how to make your very own entertainment corner! Read more to find out how it is made.
Products needed for this DIY project:
1.      Wood
2.      Hinges
3.      Screws
4.      Edge banding
5.      Miter saw
6.      Drill
7.      Retractable screen
8.      television
9.      Projector
Let's get started with our DIY project!
Step 1:
First, let's start by designing the entertainment corner. You could either do this by using pen and paper or make a 3D model of it on Fusion 360. This will help with making proper use of all the space without any over or under-estimation. It will also help with procuring the necessary amount of raw materials needed to build your entertainment corner.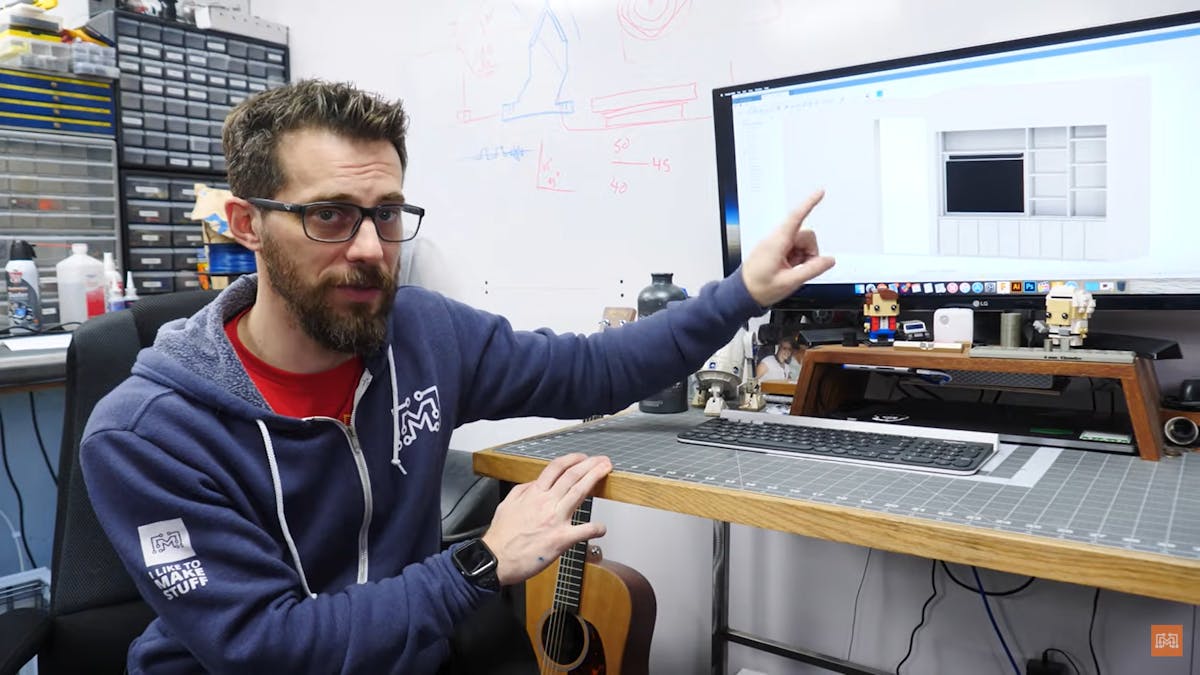 Step 2:
If you're following the design made in the video, you would have to make big lower cabinets and small upper shelves with a space for the television. Cut your pieces of wood carefully according to the design using a miter saw. Sand the pieces down properly to eliminate any rough edges and to give all the pieces a smooth finish.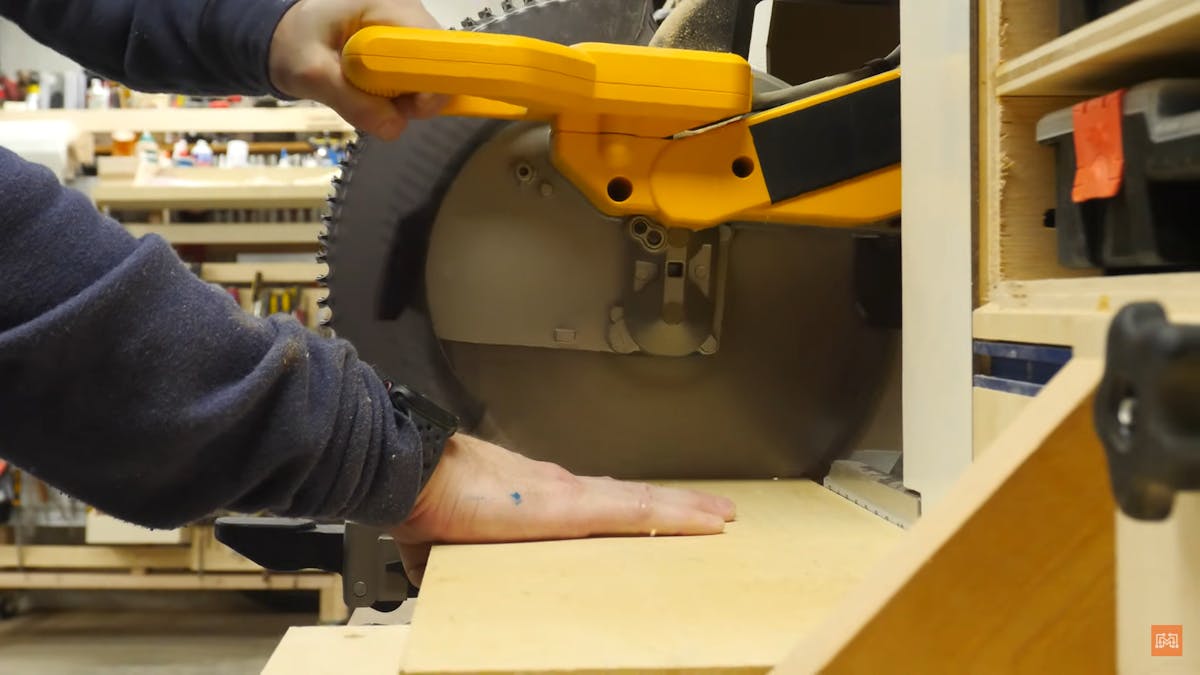 Step 3:
To build the cabinets you can simply make pocket holes and insert pocket screws to connect the pieces. You could also put some edge banding on the cabinets to give them a nice and finished look. To make the cabinet doors, take pieces of wood cut to an appropriate size and screw hinges of your choice on them and use the hinges to connect them to our main cabinets. Screw on a handle on the other side to help you to open the door.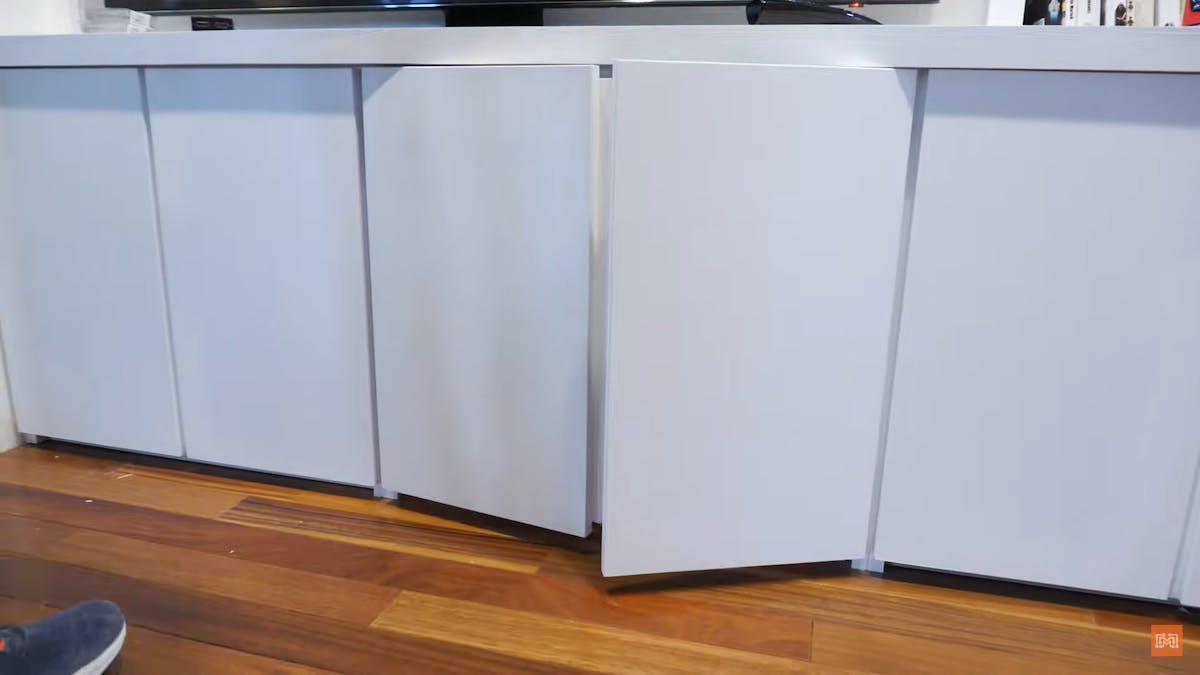 Step 4:
Now let's work on the frame of the rest of the entertainment corner. For this, we will be using four pieces of wood placed vertically that will be connected by two long pieces of wood placed horizontally. We will be using the same pocket holes and pocket screws mechanism to put this together. If you want to make the shelves adjustable, simply drill some holes along the sides of the vertical pieces at equal intervals and insert small pieces of dowels into the holes to place the wooden shelf on. Use pieces of 1 x 4 cut to length to make the face frame of the shelf. Screw this frame onto the cabinets. And screw this whole structure onto the wall. Use as many screws as you want as we need this to be as secure as possible.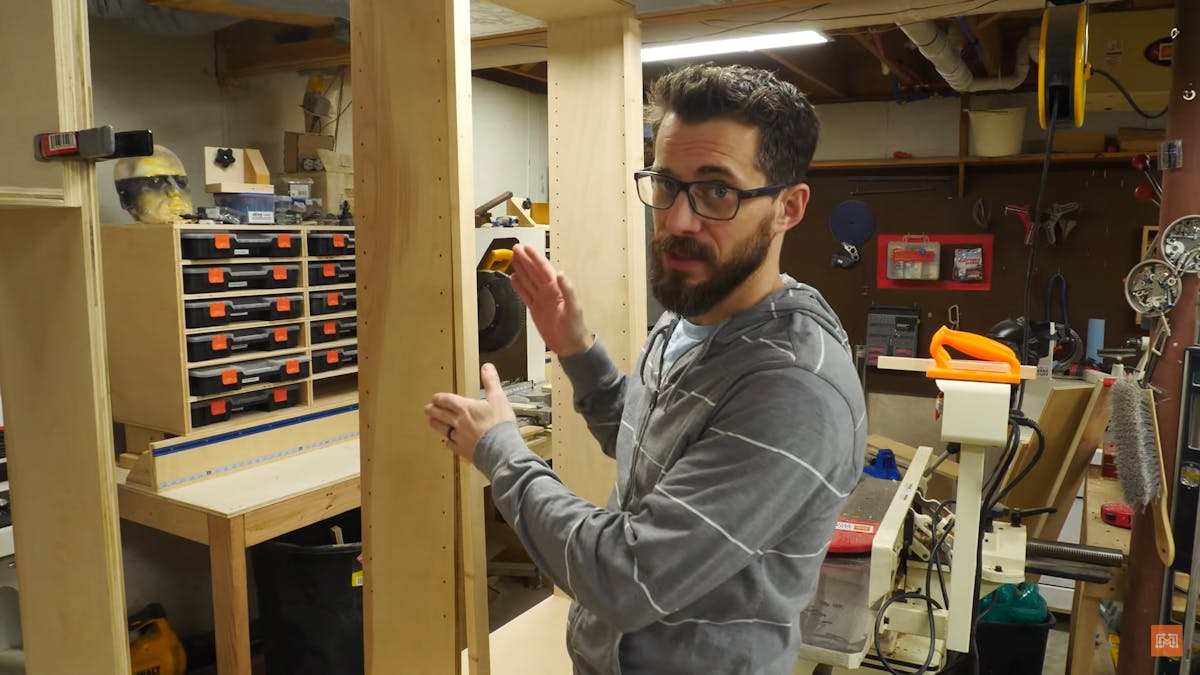 Step 5:
To this frame, you need to add another additional smaller frame for the television. Measure the dimensions of the space left for your television and make a frame of the same dimensions while leaving a hole in the center from where all the wires can pass through. Screw this onto the main frame and put your television in place.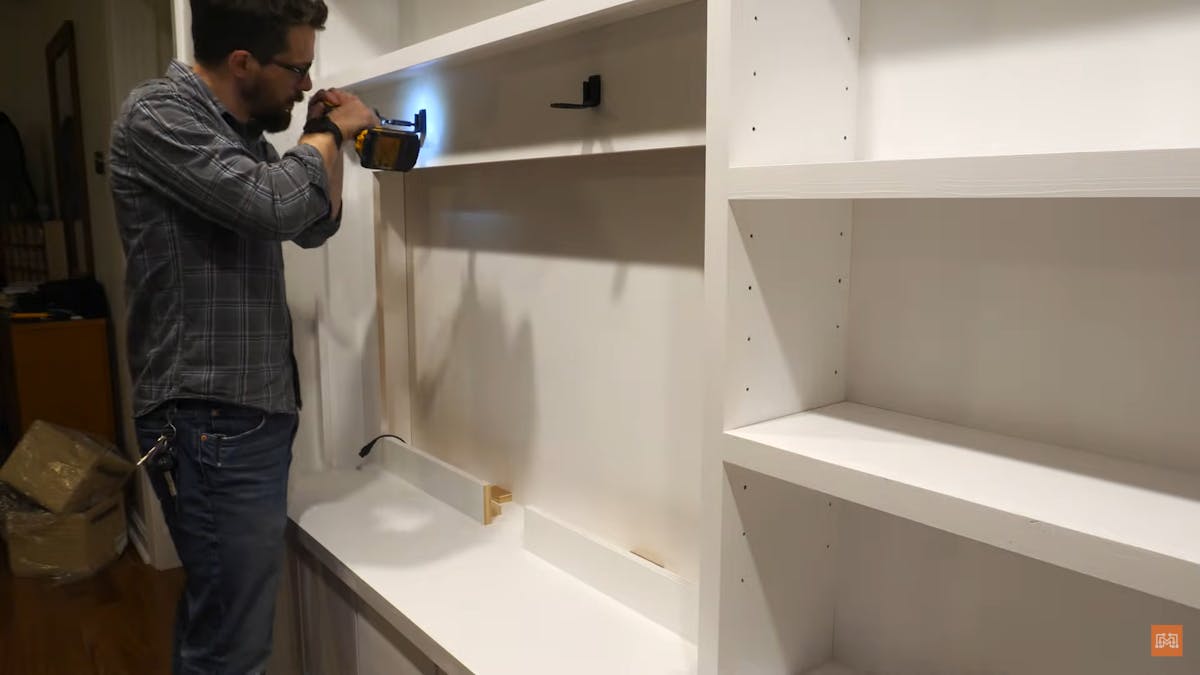 Step 6:
You can even add a retractable screen to your entertainment center if you have a projector. To mount this retractable screen, we will be using metal L brackets. Screw these onto the two corners of the wall using some screws and a drill. Now screw the projector on these metal brackets using the holes that are already present on it.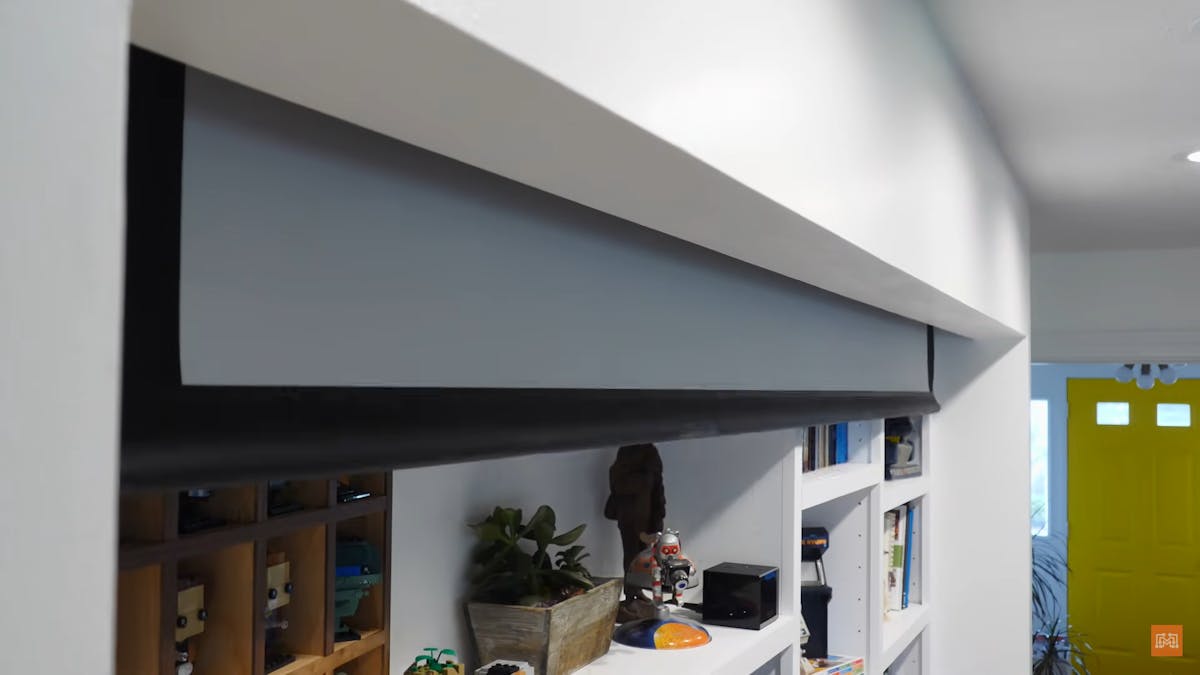 Your very own entertainment corner is now complete! You can decorate it in any way that you want by storing all your entertainment essentials. What is so unique about DIY projects is that you can customize them in any way, shape, or form that you want so let your imagination run wild. Enjoy your latest creation!
Subscribe to our Newslatter
Sign up for free and be the first to get notified about new posts.