Want to work on a new DIY project but you've run out of ideas? We've got the perfect DIY for you! This calming glitter is super simple to make and the results are enchanting! It can be used by adults to calm them down and reduce stress or it could also be used by children as a fascinating toy! Read more to find out how it is made.
Products needed for this DIY project:
1.      Clear bottle
2.      Mason jar or mixing bowl
3.      Funnel
4.      Glitter glue
5.      Glitter
6.      Good coloring
Let's get started with our DIY project!
Step 1:
Heat 16 ounces of the water in a microwave for 90 seconds on high till it reaches 120 degrees Fahrenheit and put it in a mason jar or a mixing bowl. The reason why we're asking you to use a mason jar is because it would be able to take the heat of the water without breaking. Make sure to use a container that you would not need as the container will get dirty because of all the glue and glitter which cannot be cleaned.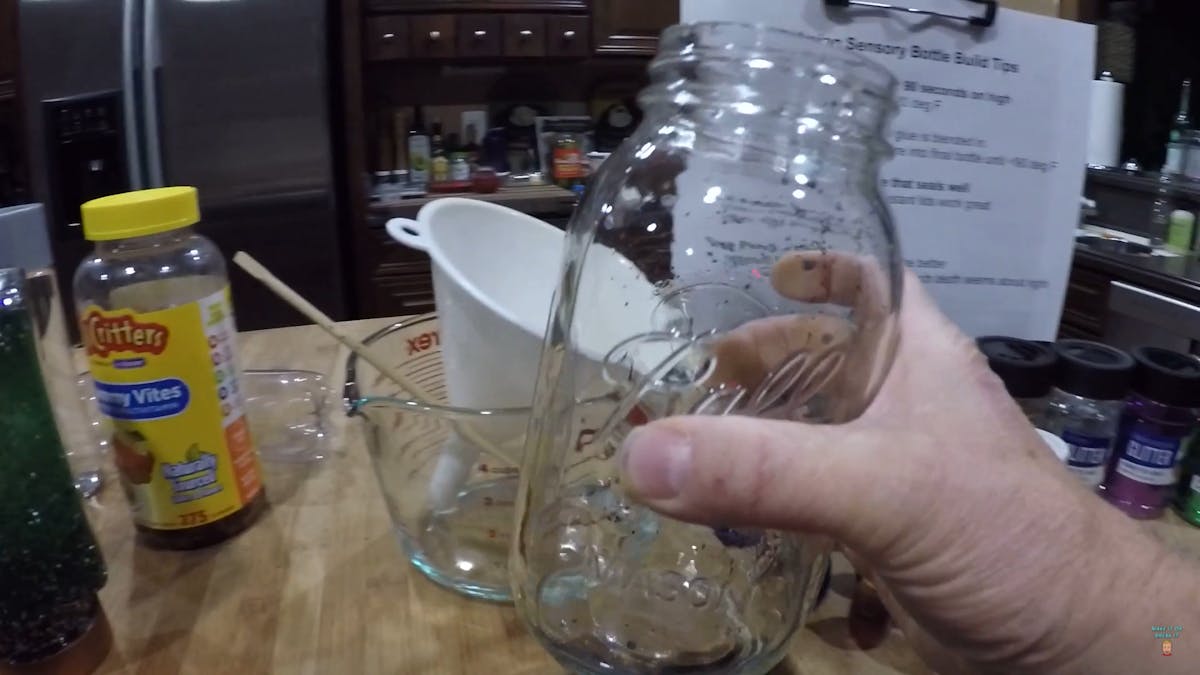 Step 2:
Put four ounces of Elmer's glitter glue into the mason jar and mix well with a stirrer. (The ratio of water is to glitter glue always has to be 4:1) You could use any other glue that you want but we've heard that Elmer's glitter works best for this DIY project.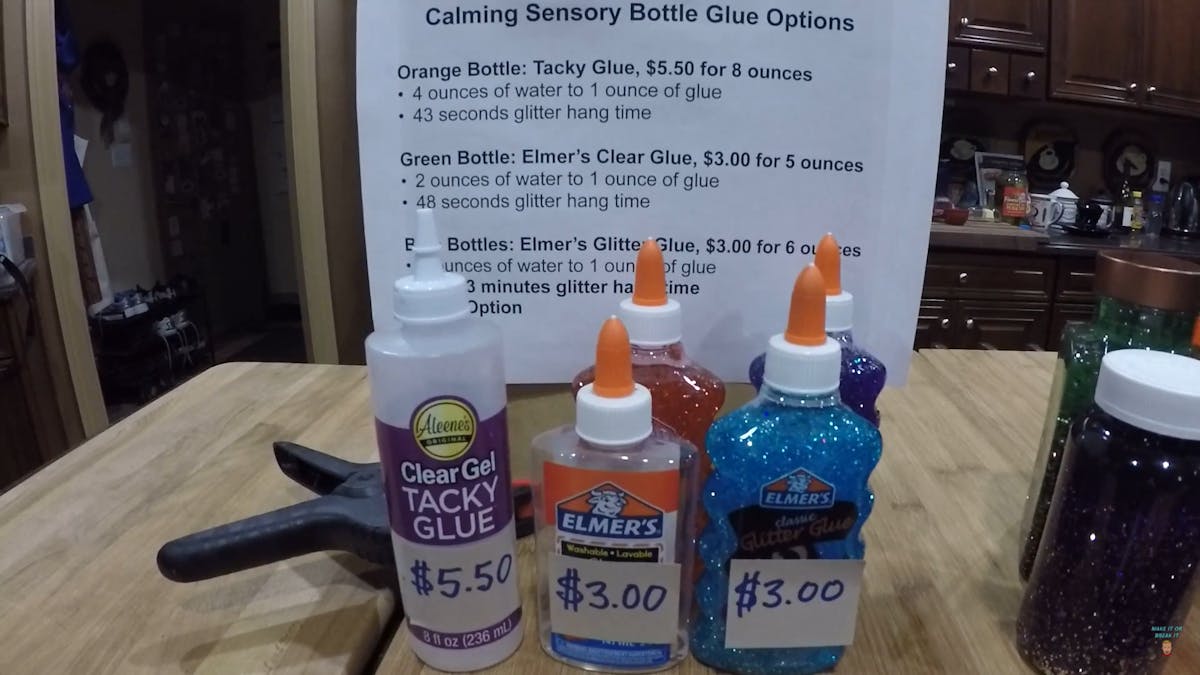 Step 3:
Once the water and glitter glue has been mixed properly and the whole mixture has cooled down to at least 90-degree Fahrenheit, pour the mixture into a plastic bottle. It is advised to use a plastic bottle for this so that there's no chance of it breaking. Also, use a bottle with a proper wide base and cap so that it doesn't topple over and stays steady.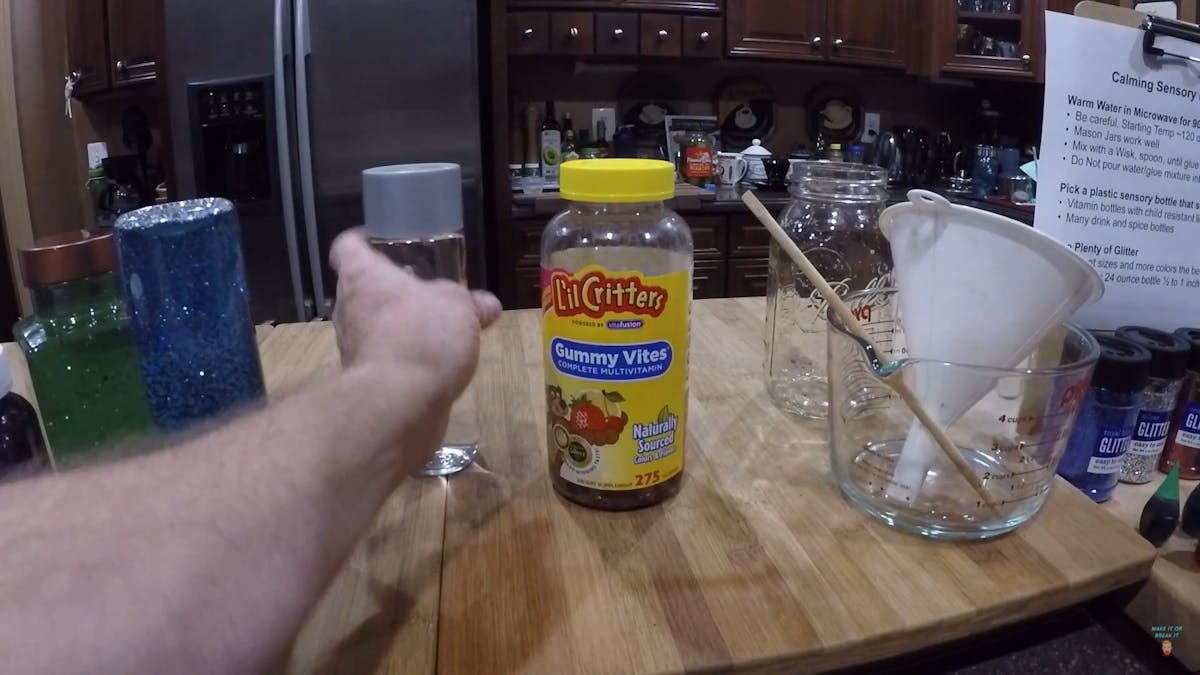 Step 4:
Now put a generous quantity of your favorite color of glitter into the bottle. It is advised to use glitter that has big flakes but you could use any glitter that you want. In addition to this, you could also add some food coloring into the mixture to make it more fun! After this is done, close the lid and shake the bottle vigorously. Make sure to shut the lid well so that none of the contents come out of it.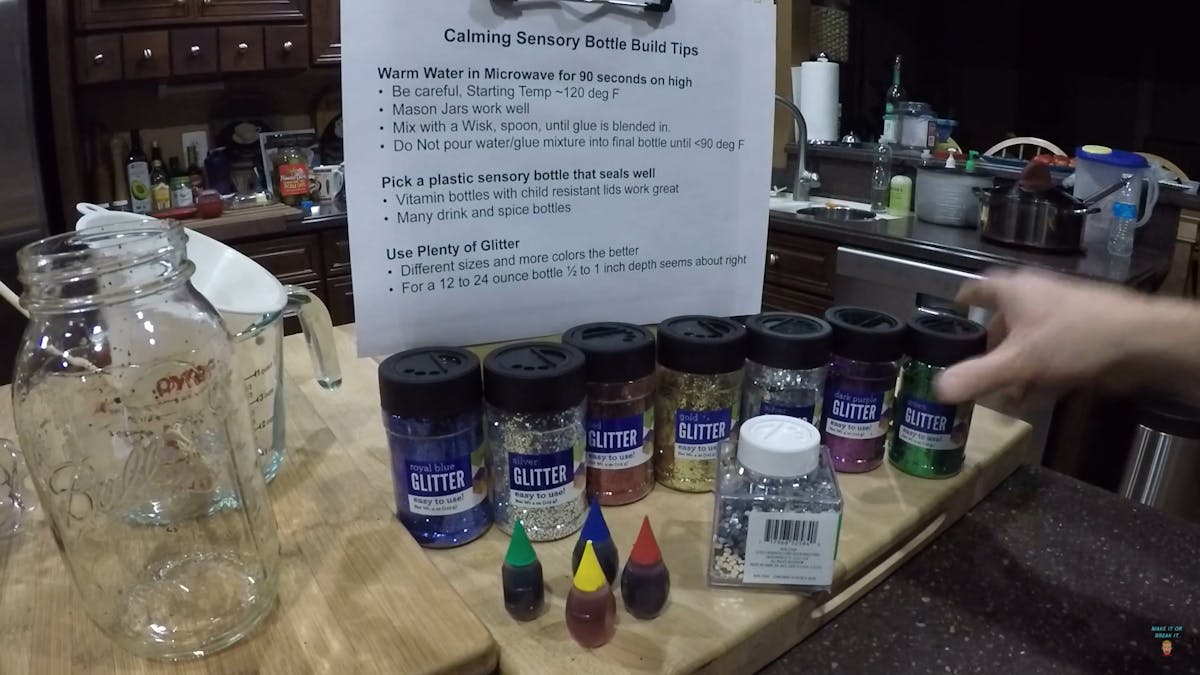 Your calming glitter bottle is now complete! Just watching the glitter flow from the top to the bottom of the bottle would easily calm you down. It's even a fun toy for children to play with as they will find it fascinating! Enjoy your latest creation!
Subscribe to our Newslatter
Sign up for free and be the first to get notified about new posts.