Cornhole is a very common game played by a number of people all across the globe. If you want to hop on this wagon, we've got the perfect DIY for you! There are a number of ways to make cornhole boards but today we are going to show you the easiest method that involves only five simple steps. Read more to find out how it is made
Products needed for this DIY project:
1.      Plywood
2.      1 x 4
3.      2 x 4
4.      Handle
5.      Latches
6.      Wood glue
7.      Screws
8.      Drill
9.      Jigsaw
10.   Circular saw
Let's get started with our DIY project!
Step 1:
Let's start by making the frames for our cornhole boards. For this, we will be using pieces of 1 x 4 cut to length. We will need four pieces that are 24 inches long and four pieces that are 48 inches long since we are making two cornhole boards. Once cut, you can screw these together by making pocket holes and inserting pocket screws into them. You could even apply some glue to give it extra strength.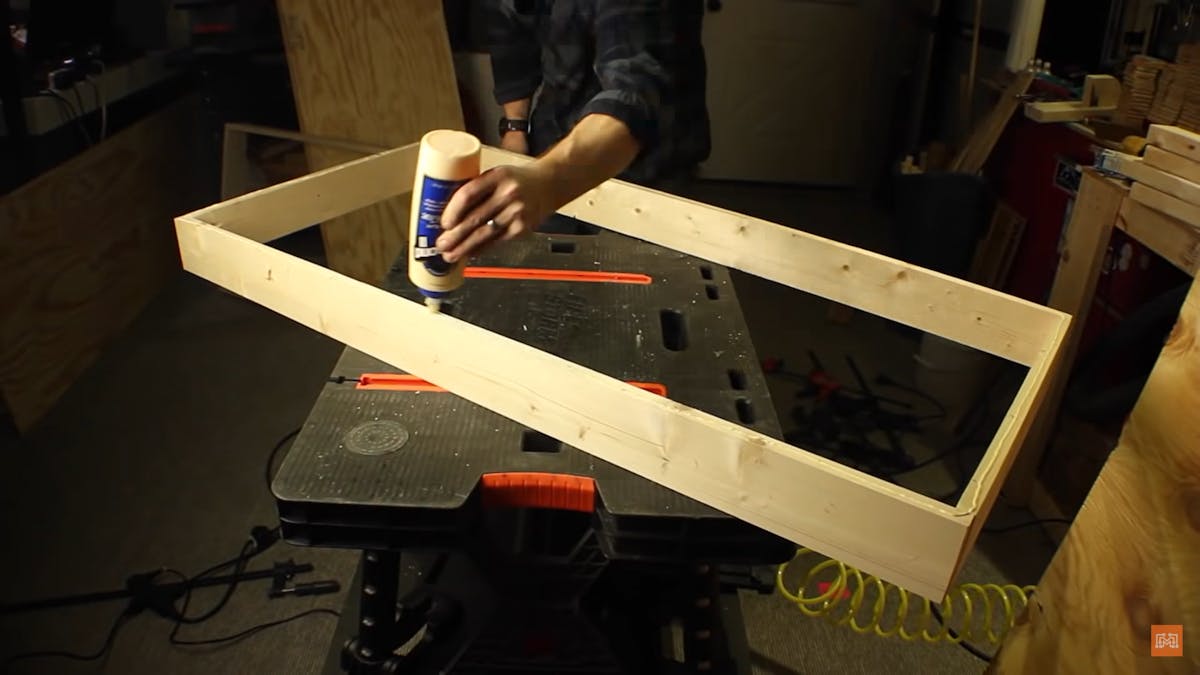 Step 2:
Then we will be screwing a piece of plywood on each of the frames which have a length of 48 inches and a breadth of 24 inches using some screws and a drill. We also need to make a hole in this piece of plywood. For this measure 9 inches from the top and 12 inches from the side of the plywood and make a point. Make a circle around that point and use a jigsaw to cut the circles so that you're left with a hole. You can then sand the whole structure of both the boards to eliminate any rough edges so that the final cornhole boards have a smooth finish.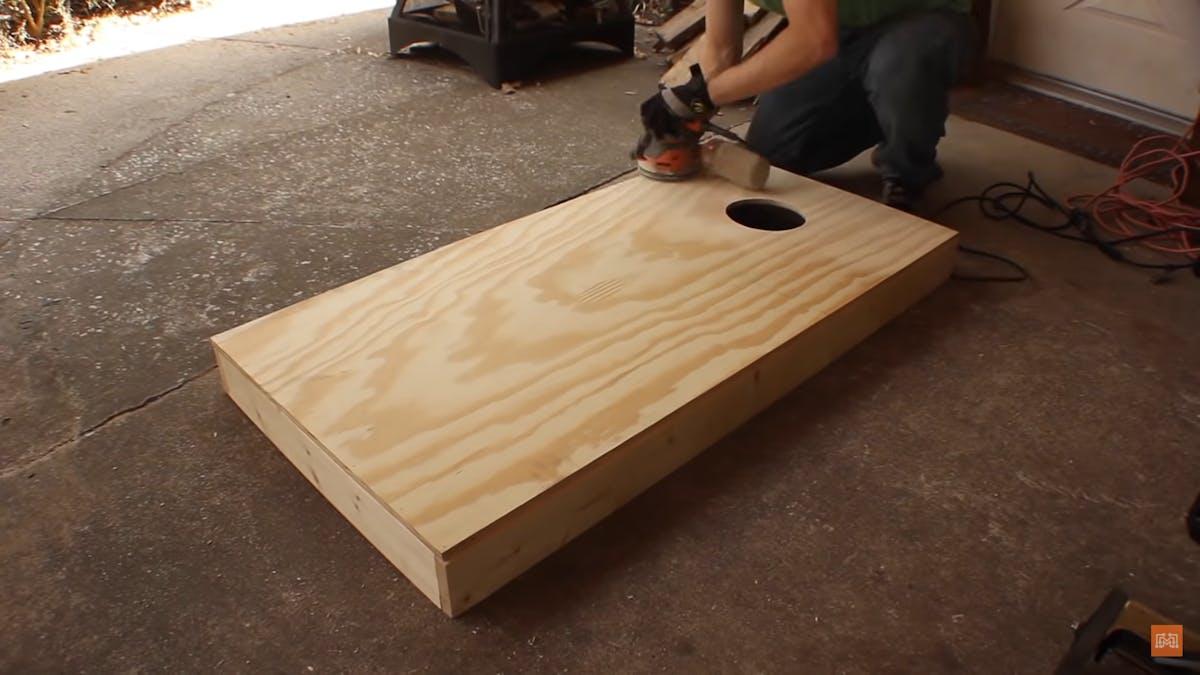 Step 3:
We will be putting two legs each at one end of both the frames. For this, we will be using pieces of 2 x 4 cut to length. Make sure that one side of each 2 x 4 is round and the other side is cut diagonally so that it can sit flat when placed on the ground with the frame which will be diagonal too.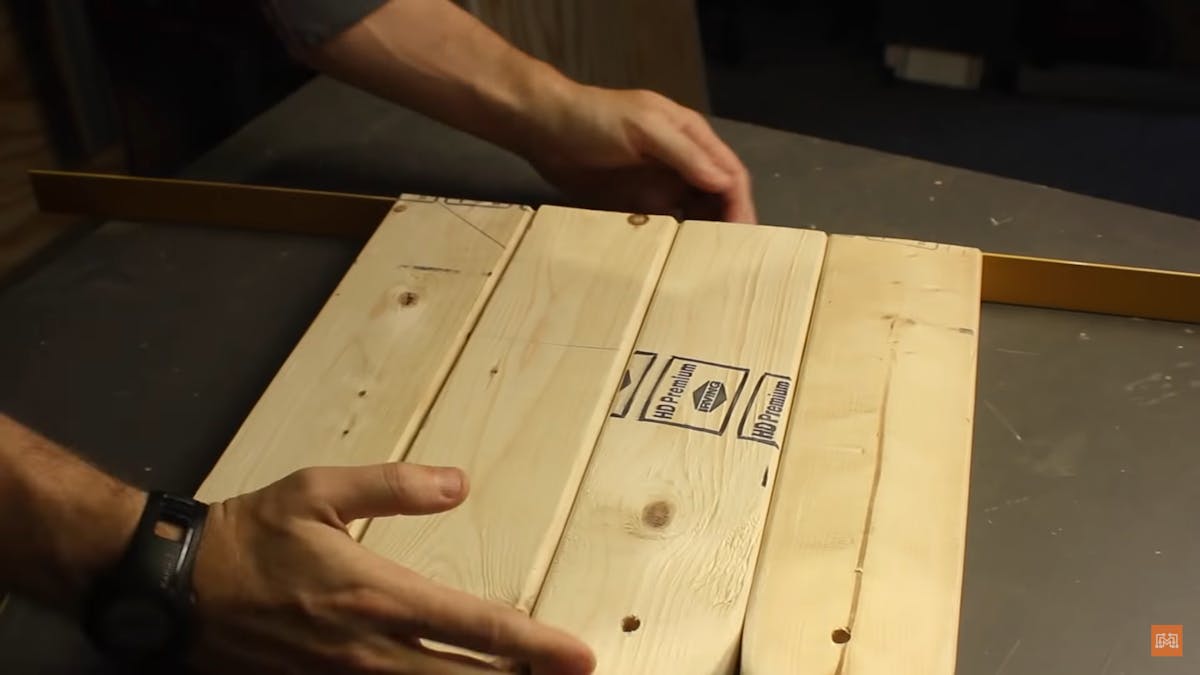 Step 4:
To attach the legs onto the frame, measure 3.5 inches from each side at the top of the frame and drill a hole there. Drill a corresponding hole into the rounded side of each of the legs and connect the two by drilling a bolt through both holes and securing it with a nut. Repeat this process to attach the other three legs onto the frames. Make sure that the legs are able to rotate freely on one side.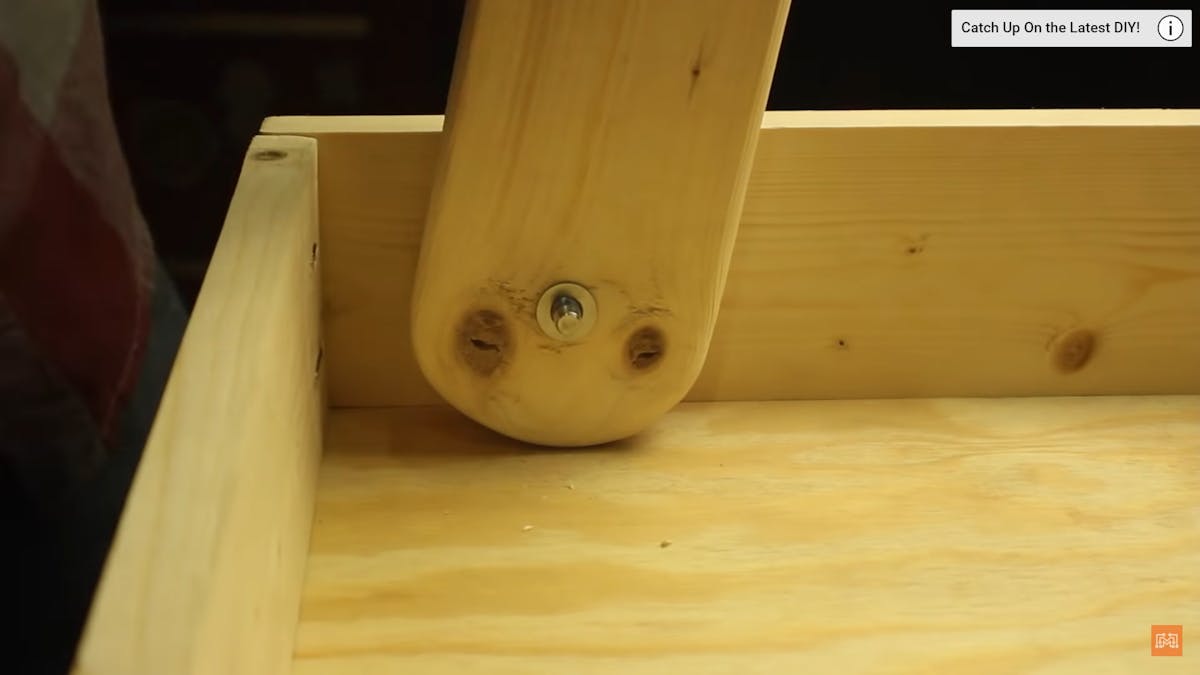 Step 5:
To make the cornhole boards easy to transport, you can screw on a handle on one side of the structure. As an optional step, you could even latch the two cornhole boards together which will make it much easier to carry from one place to another. Apply a coat of primer on the whole structure so that it doesn't get damaged by the moisture of the dirt in your yard.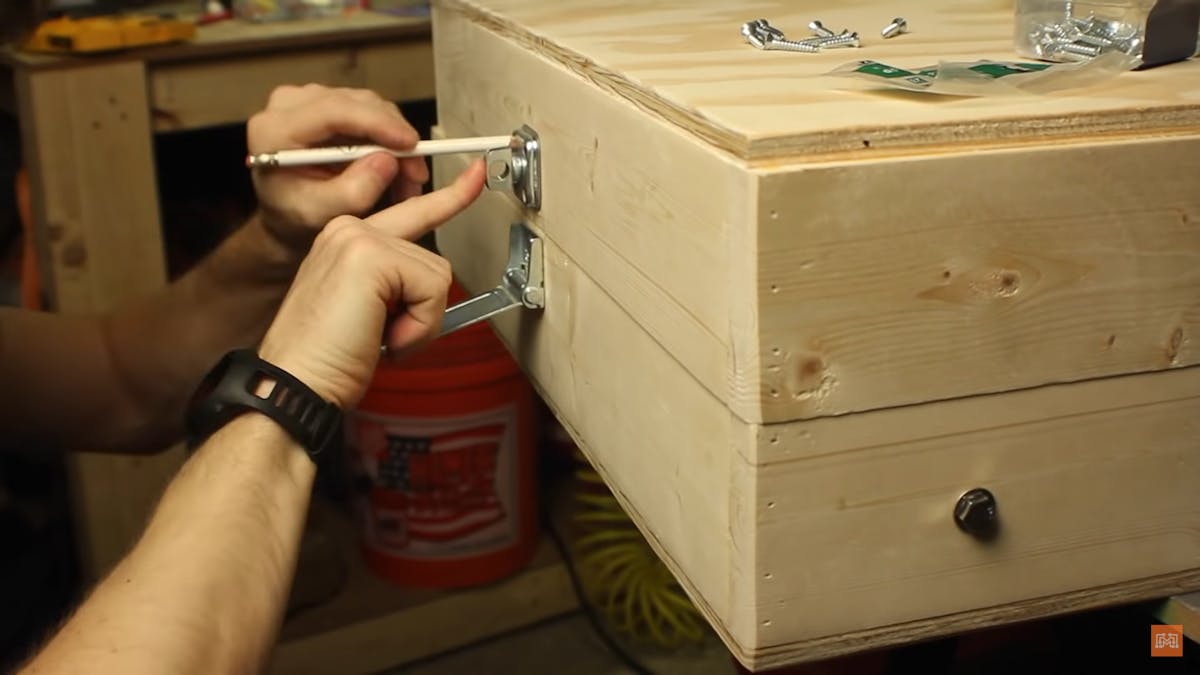 Your cornhole boards are now ready! Wasn't this so easy to make? You can also decorate your cornhole boards in any way that you want; either with paint or any other materials of your choice. Since it's your DIY project you can let your imagination run wild and personalize it to the fullest. We hope you have fun playing with these cornhole boards with your friends and family. Enjoy your latest creation!
Subscribe to our Newslatter
Sign up for free and be the first to get notified about new posts.