How to make outdoor concrete and wood bench
Quikrete 5000 or any other concrete mix 
2x4s + 2x6s
4x6s wooden planks (to make the benchtop)
2x2 wooden planks (to connect the 4x6s together)
Drill
Circular saw 
Sander 
Time to brighten up your backyard or front porch with some outdoor furniture. Today we're going to make an outdoor concrete and wood bench to go with your fire pit that gives a nice rustic, warm and cosy feel. So let us dive right in.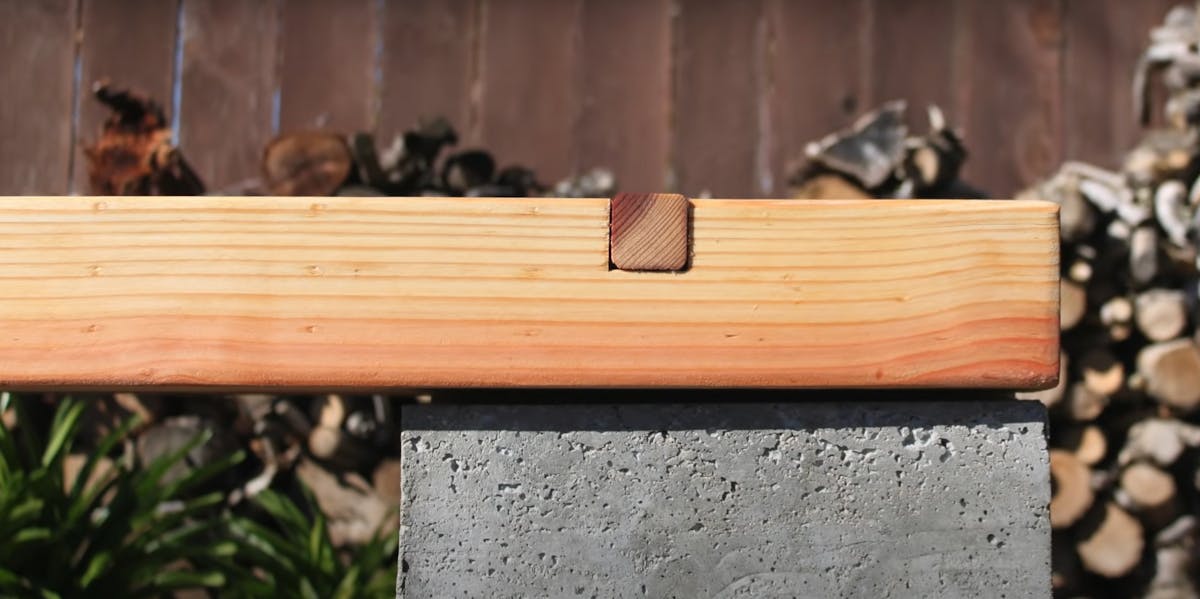 Assembling the panels: 
This bench will be made from two concrete blocks along with a wooden top. 
You need to make wall panels out of 2x4s and 2x6s and then screw them all together into boxes. For the seat of the bench, you'll need some 4x6  planks and some two by sixes to makes notches in the concrete that would accommodate those wooden beams.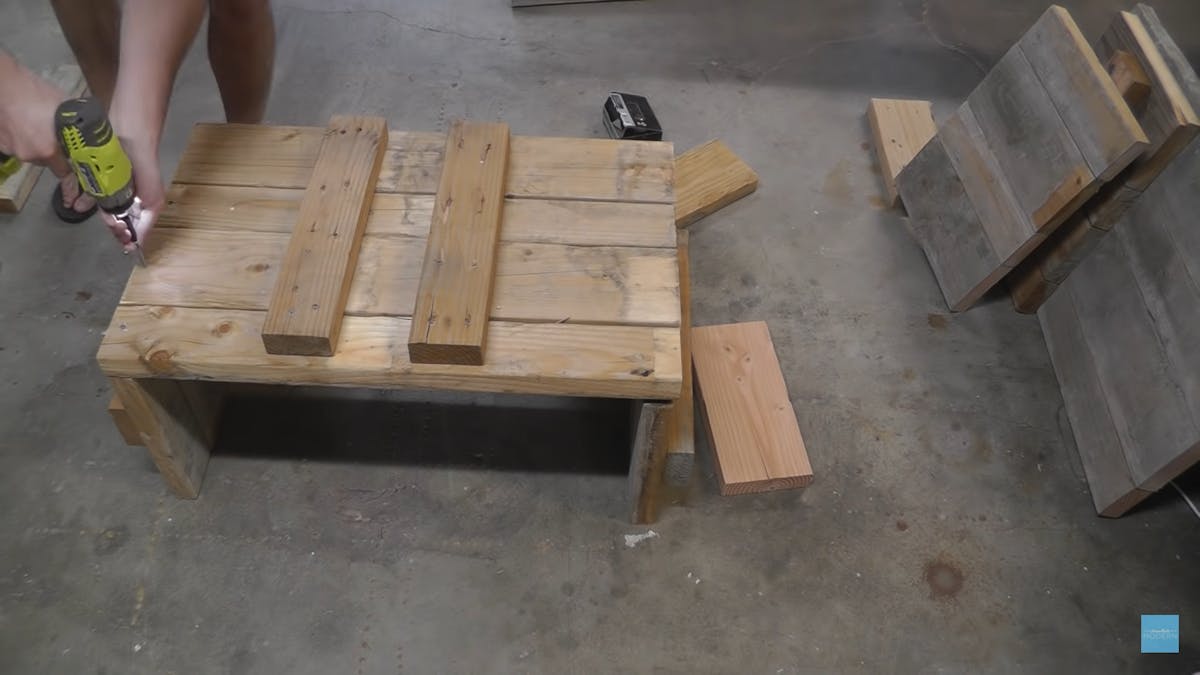 Adding bottoms: 
Then you need to screw a piece of laminate board at the very bottom to keep the concrete from coming out. 
Mix and Pour:
We used quikrete 5000 for this project but you can use any other concrete mix that you find, mix it into a large container or tray with a shovel into the moulds we made. After filling the moulds up to 8 inches you can add some wooden blocks in order to keep the weight down and then it fill up the rest of the space.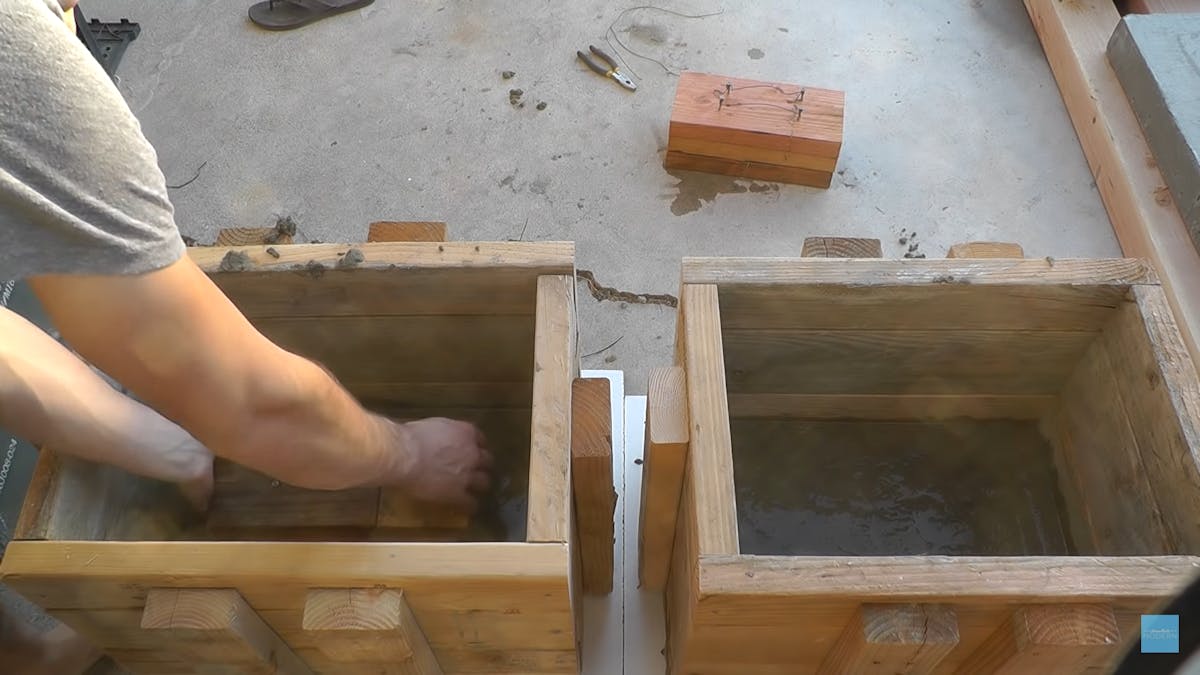 Let it cure: 
Let the concrete cure for about 3 days and then unscrew the wall panels and pull them out. If you happen to break off any piece of the concrete, don't panic and just use Quikrete anchoring adhesive to glue it back on.
Place the blocks:
Now you need to dig holes where you want the bench to go and line the bottom with some gravel. Now be very careful and drop your concrete blocks in place, and line them up with one of the four by sixes to make sure they are levelled.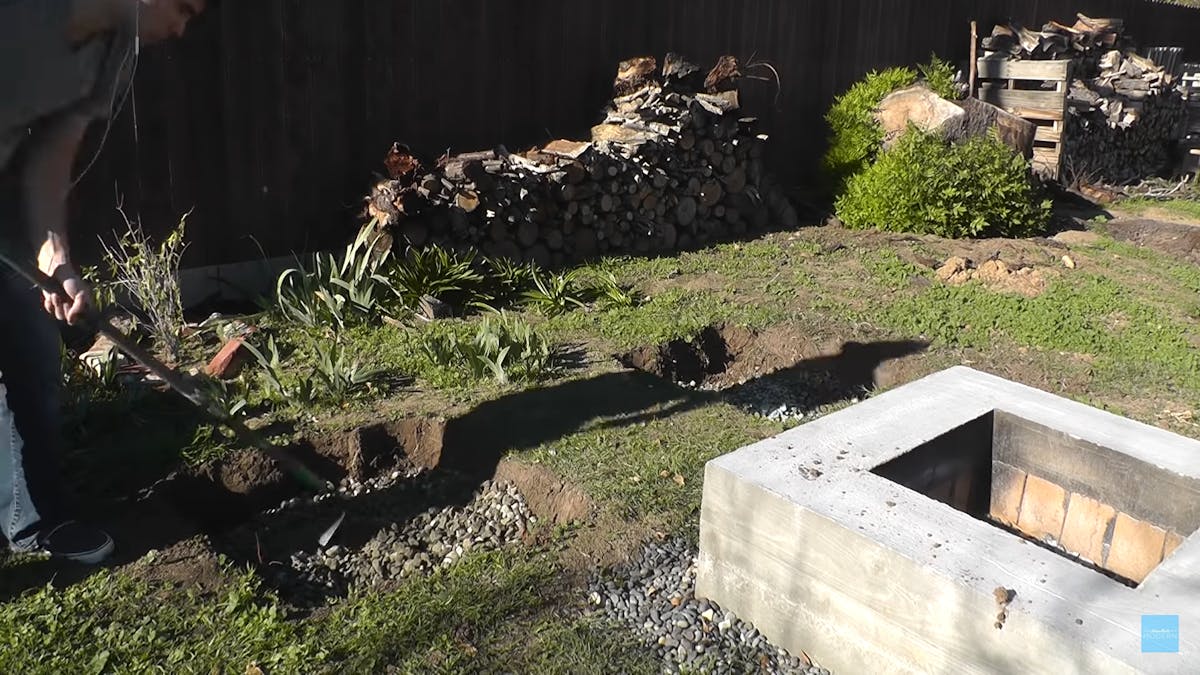 Now place the other remaining 4x6's and sand them down a bit, to connect the 4x6's you can cut it with a circular saw and recess in a piece of 2x2.
After cutting some grooves use a hammer and chisel to knock the extra chips of wood.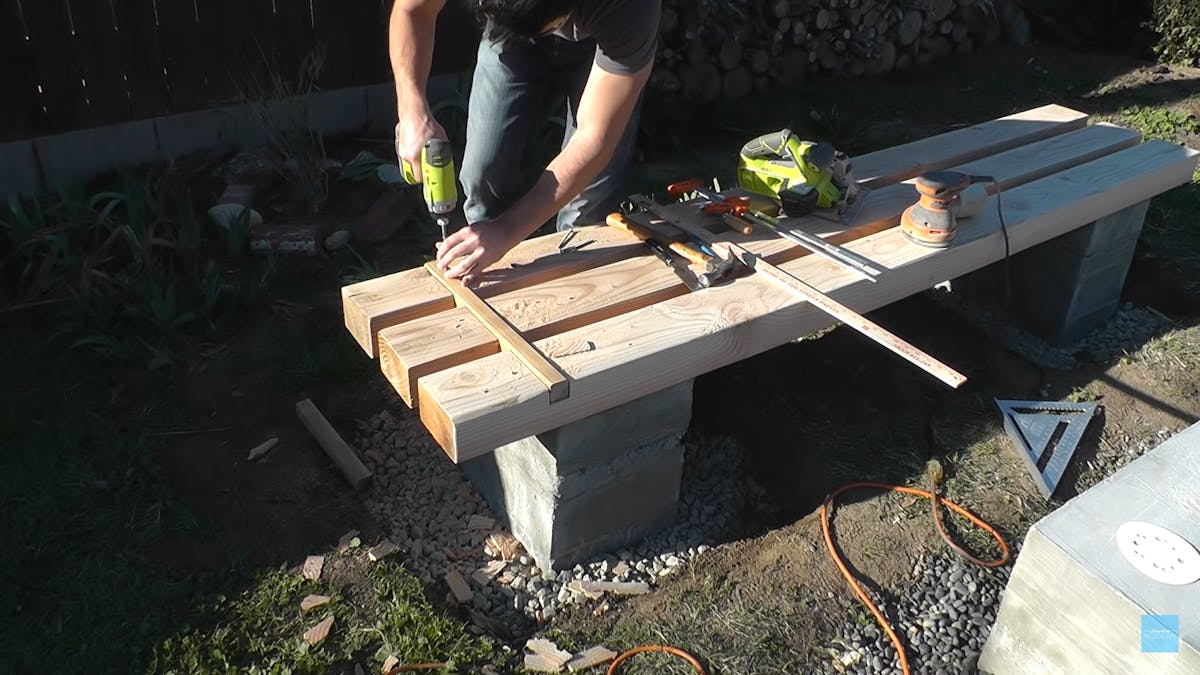 And there you go you're outdoor concrete and wood bench is ready!
Subscribe to our Newslatter
Sign up for free and be the first to get notified about new posts.