If you've grown up reading the famous Daredevil comic books or watching the Daredevil show you're going to love this DIY project! Today we are going to show you how to make the Billy Club from the Daredevil show at home from scratch in five simple steps. Make all your childhood fantasies come true by following the simple steps of this DIY project! Read more to find out how it is made.
Products needed for this DIY project:
1.      Lumber
2. Steel/aluminium pipe
3.      3D printer
4.      Epoxy
5.      Red wood stain
6.      Wire
7.      Wood sanding machine
8.      Lathe
9.      Table saw
Let's get started with our DIY project!
Step 1:
Take any old piece of lumber and cut the sides to make a square. Split this square into half, lengthwise from the center using a table saw, cut a groove in the centre of each piece, then stick both the parts back in a way that both the grooves line up thus making a narrow opening in the center for the wire to pass through later.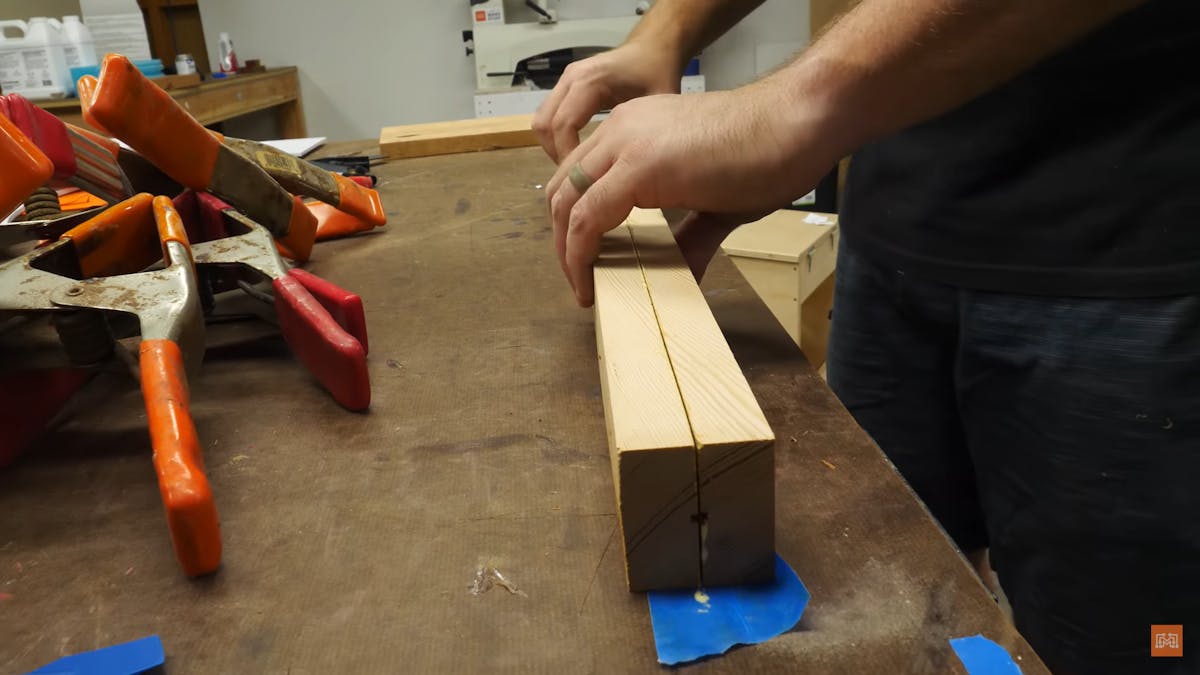 Step 2:
Then you need to cut all its sides so that the square piece of lumber looks like a hexagon from the sides. Then simply cut it into half from the center so that you have two hexagon parts of lumber with a groove running through each of them. Fit these two pieces of lumber onto a lathe and keep shaving it off till you've reached an appropriate diameter. Make sure that one end of both the pieces is of a smaller diameter than the rest of the body of the cylinder. Then sand both the cylinders till they get a clean and smooth finish. Your final wooden structures should look like the ones given in the picture below.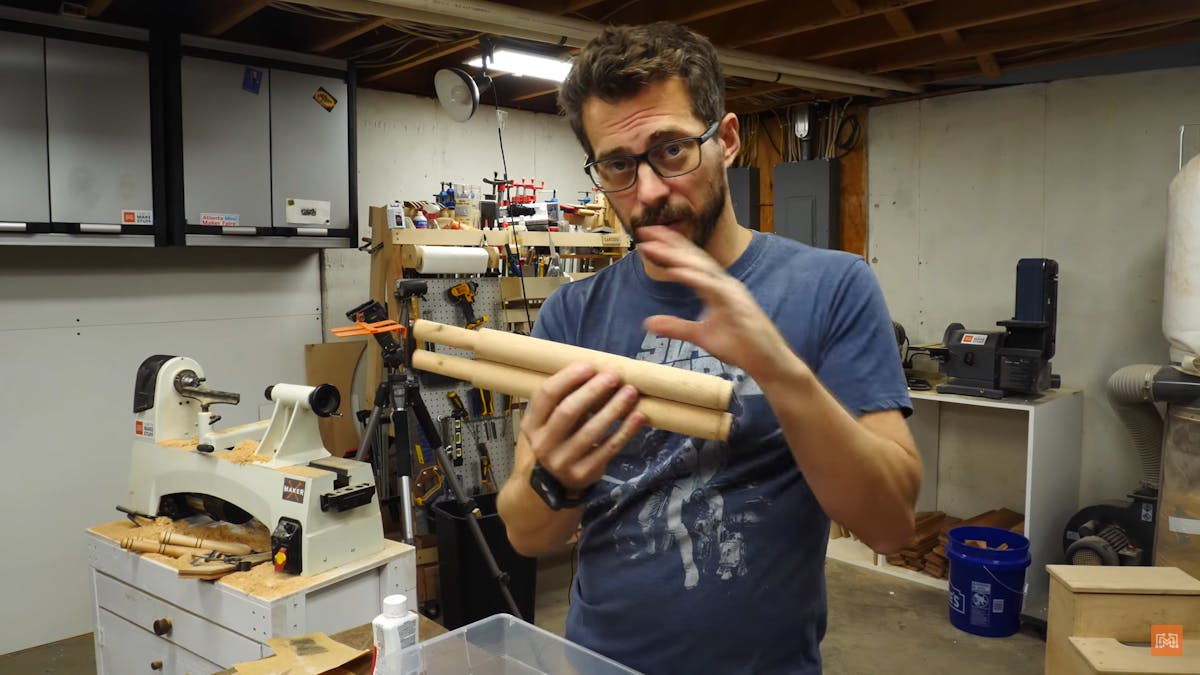 Step 3:
This won't be an original Daredevil Billy Club unless it's been dyed red so now it's time to do that! Take a container and fill it with water and some red wood stain. Soak the pieces of wood in this red water for at least five hours. Remove it from the water to reveal the beautiful bright red stain and leave it aside to dry for some time. So that the red paint doesn't stain everything it touches including your hands you need to spray it with a good coat of polyurethane.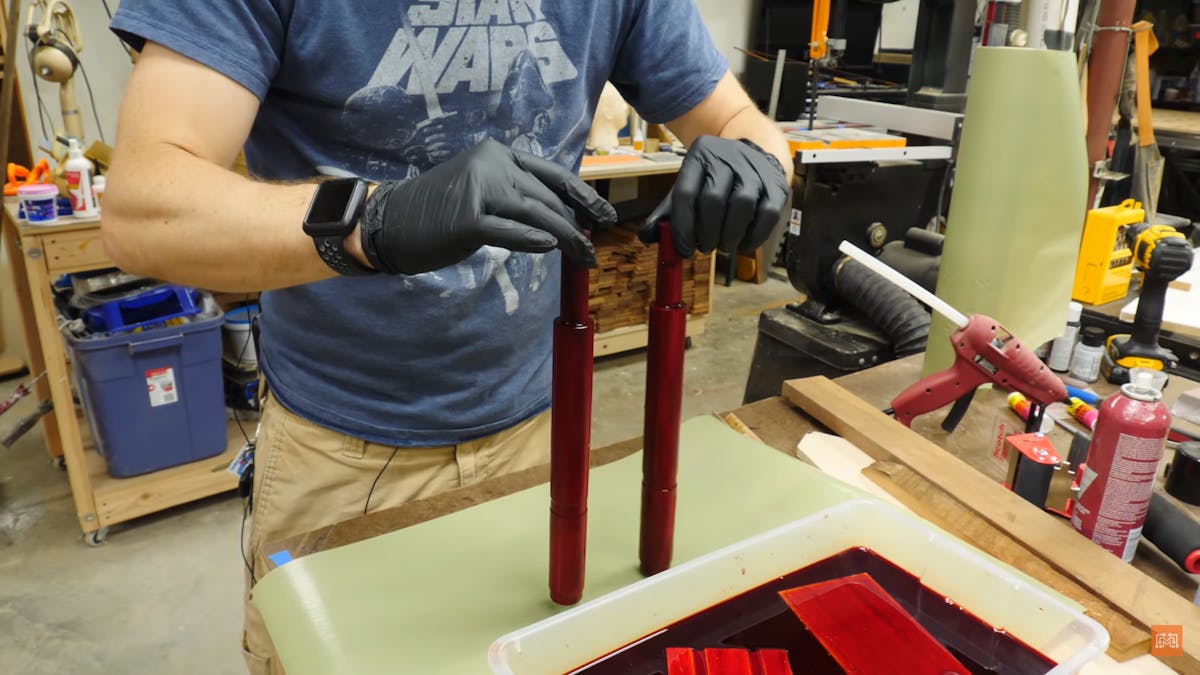 Step 4:
Now it's time to make the connector. You need to 3D print two parts to fit into two parts of an aluminum pipe. While the 3D printing is taking place, take an aluminum pipe that has the same diameter as the smaller end of the pieces of lumber we shaved in the previous step and cut it into two parts of an appropriate length. Then make a few grooves in both parts by fitting it to a rotating lathe and using a file.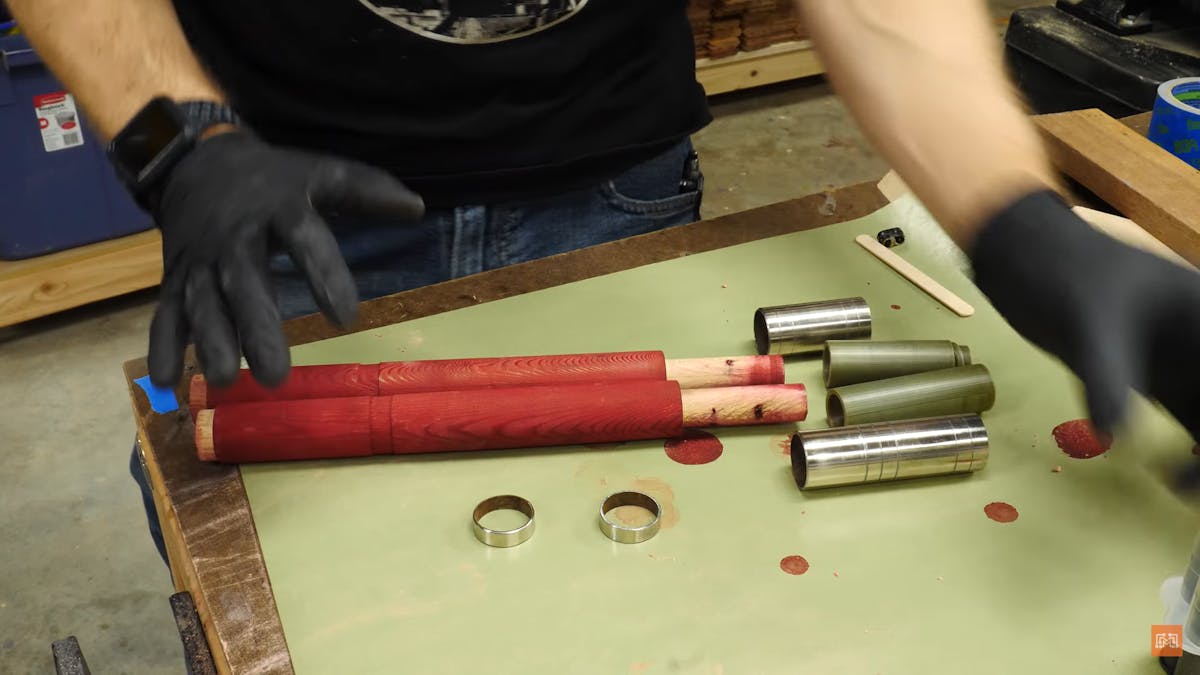 Step 5:
Now it's time to assemble all the parts of our Daredevil Billy Club! Using some five-minute epoxy, stick the 3D printed parts to the smaller end of the lumber pieces and stick the steel part on top of the 3D printed parts. Take a long wire and connect two ferrules in such a way that when it is put through the hole in the center of all the parts, it gets stuck in the smaller groove thus providing it with a numb chucks mechanism.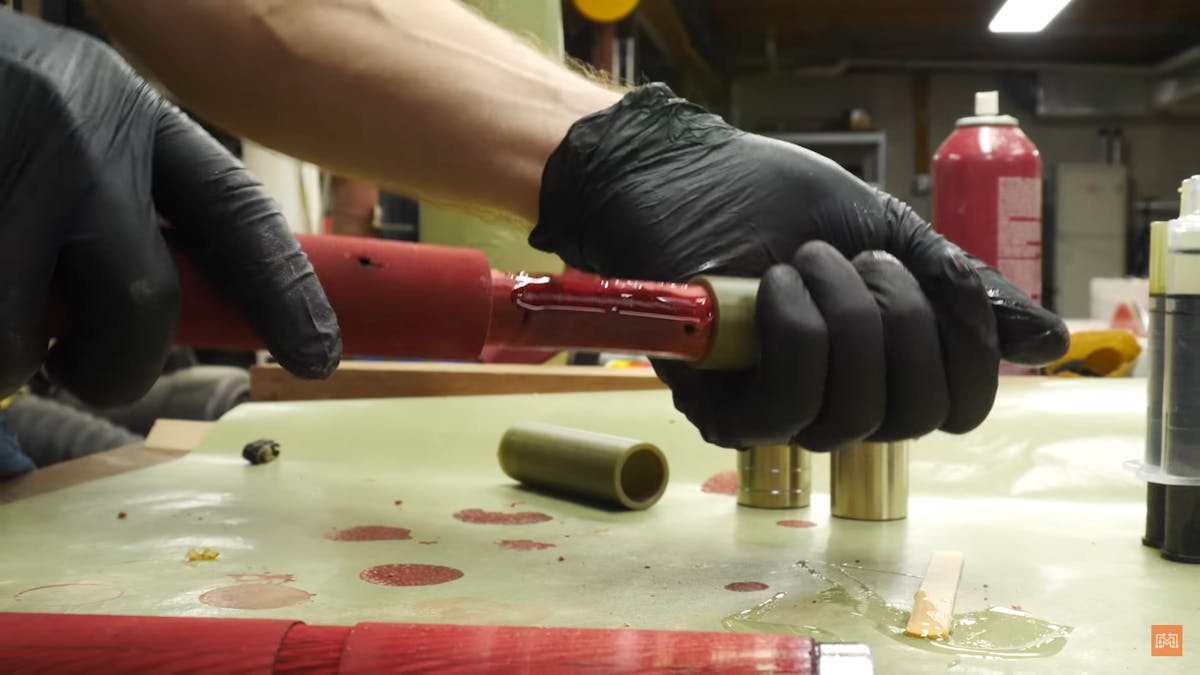 Your Daredevil Billy Club is now complete! Show it off to your friends and family who are Daredevil fans too to see the look of amazement on their faces when they realize that it's not just an ordinary rod but the famous numb chucks from Daredevil! What is so unique about DIY projects is that you can customize them in any way, shape, or form that you want so let your imagination run wild. Enjoy your latest creation!
Subscribe to our Newslatter
Sign up for free and be the first to get notified about new posts.