You are enjoying your favourite game, completely immersed into it, but then your phone starts heating up, you don't want to stop but it's completely affecting your game performance, if you are facing a similar problem this DIY is for you, this thermoelectric cooling system will help make sure that your phone doesn't heat up and work faster.
Materials
Thermoelectric Peltier
Heatsink
DC Fan
USB cable
Step 1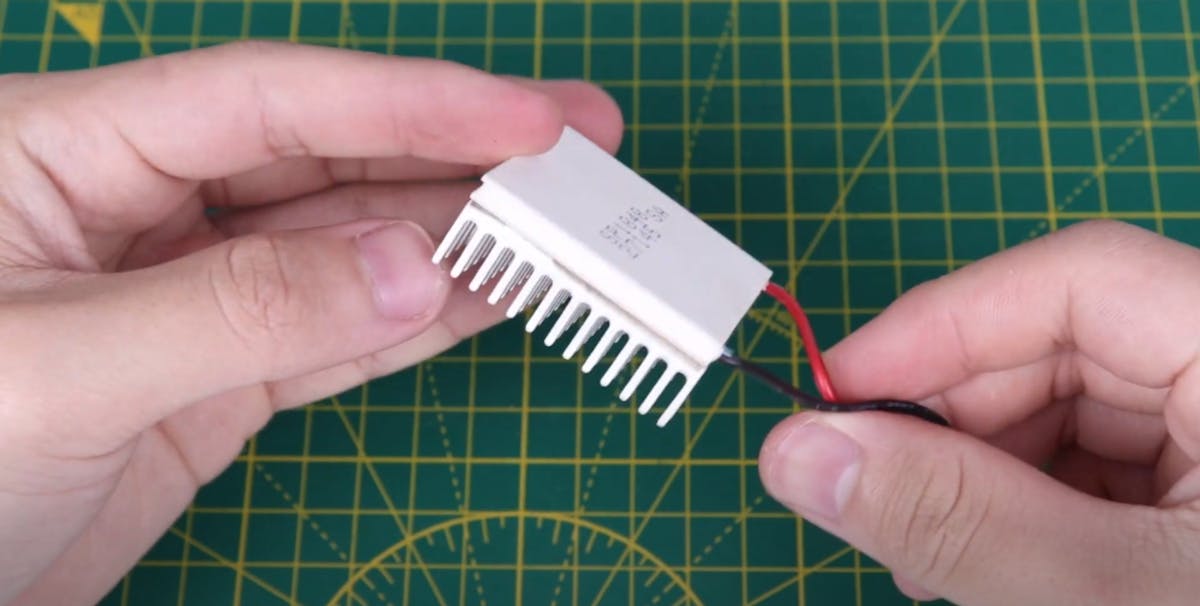 Get a heatsink, peel the sticker on the back and place it over the Thermoelectric Peltier.
Step 2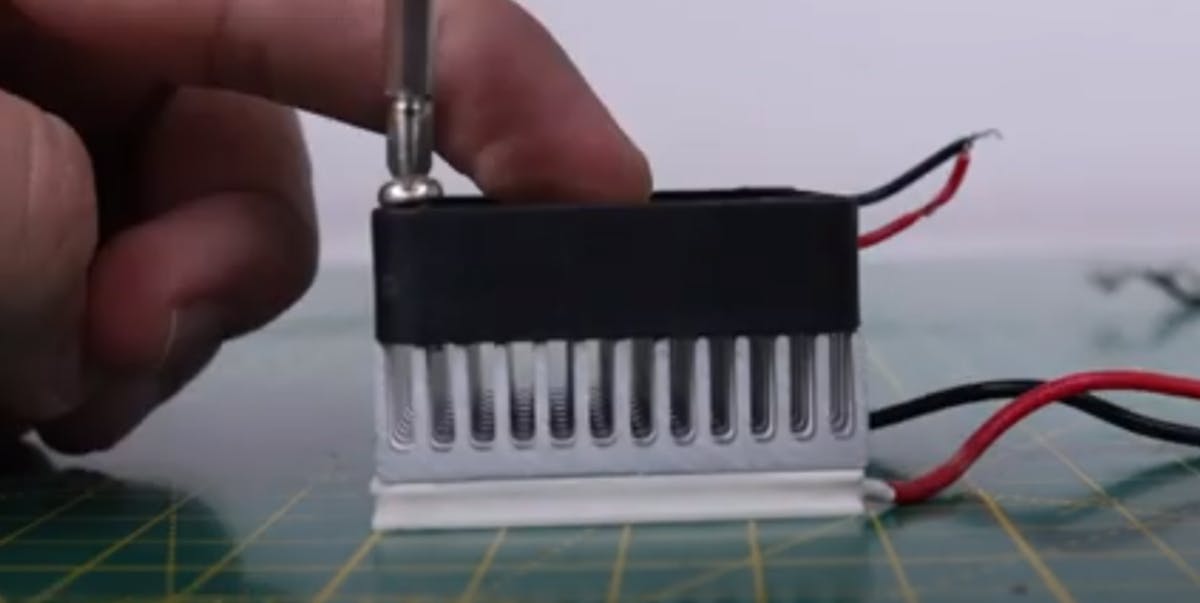 Take out the fan, place it over the heatsink and screw it on.
Step 3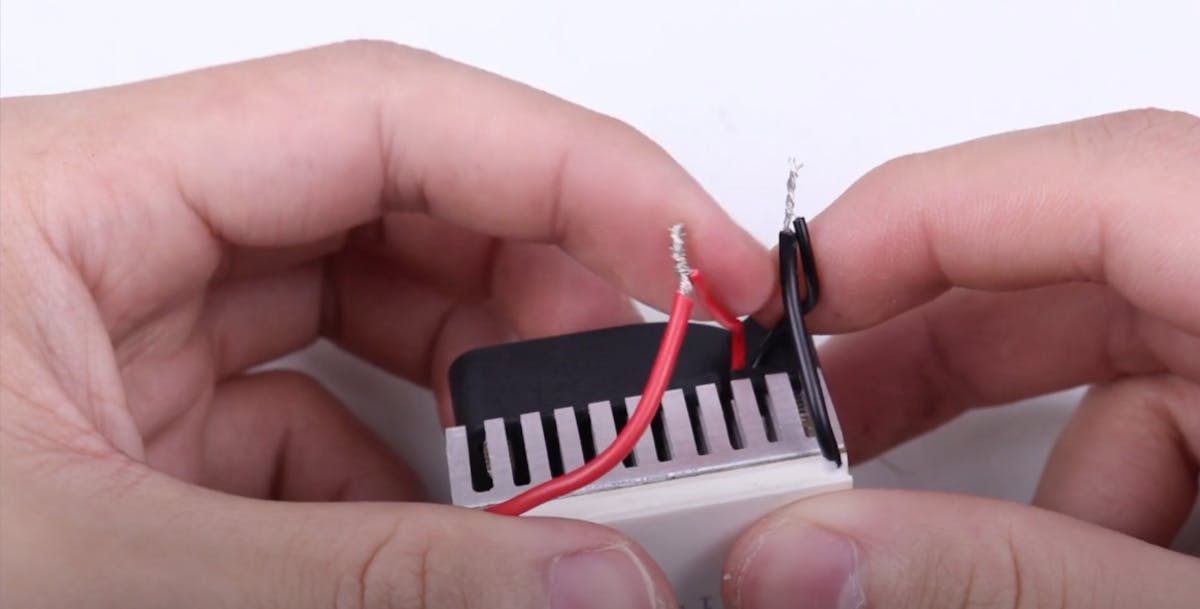 Now let's take a look at the wires, you'll notice that the Thermoelectric Peltier and the fan, both, have black and red wires, twist the black wire of the Thermoelectric Peltier to the black wire of the fan, do the same for the red wires.
Step 4
Take out a USB cable or a power bank cable, make sure that cable that is being used will fit into a power bank, cut the part that's fits into your phone, exposing the wires.
Step 5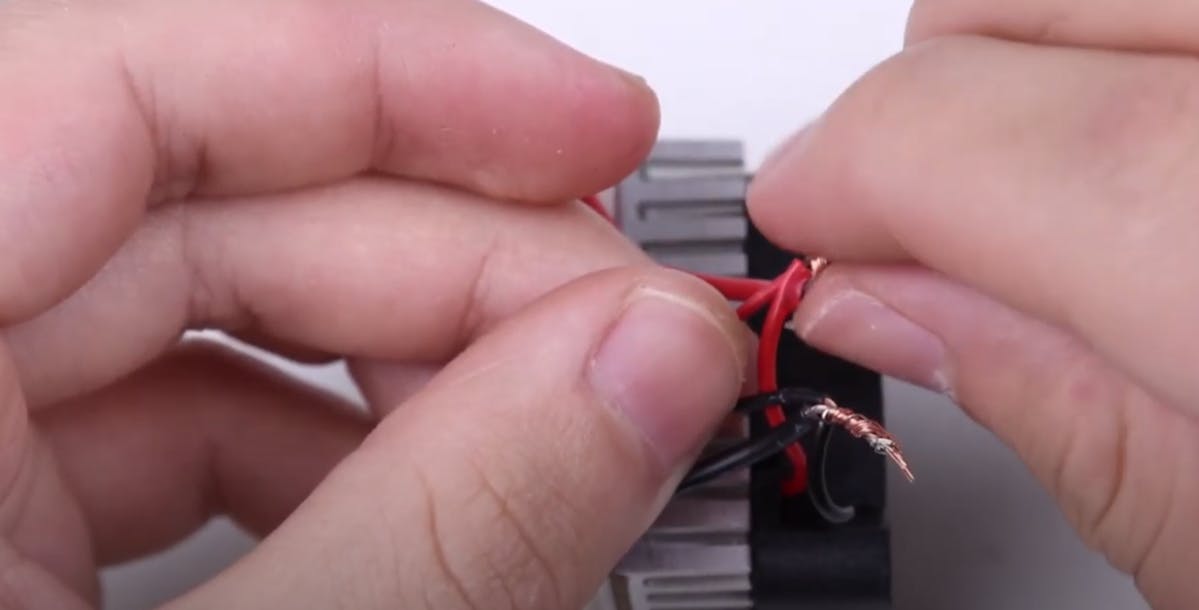 Connect the USB wires to the Thermoelectric Peltier and the fan wires that were twisted together. You can do this by twisting the cable wires together onto the, already twisted, Thermoelectric Peltier and fan wires.
Step 6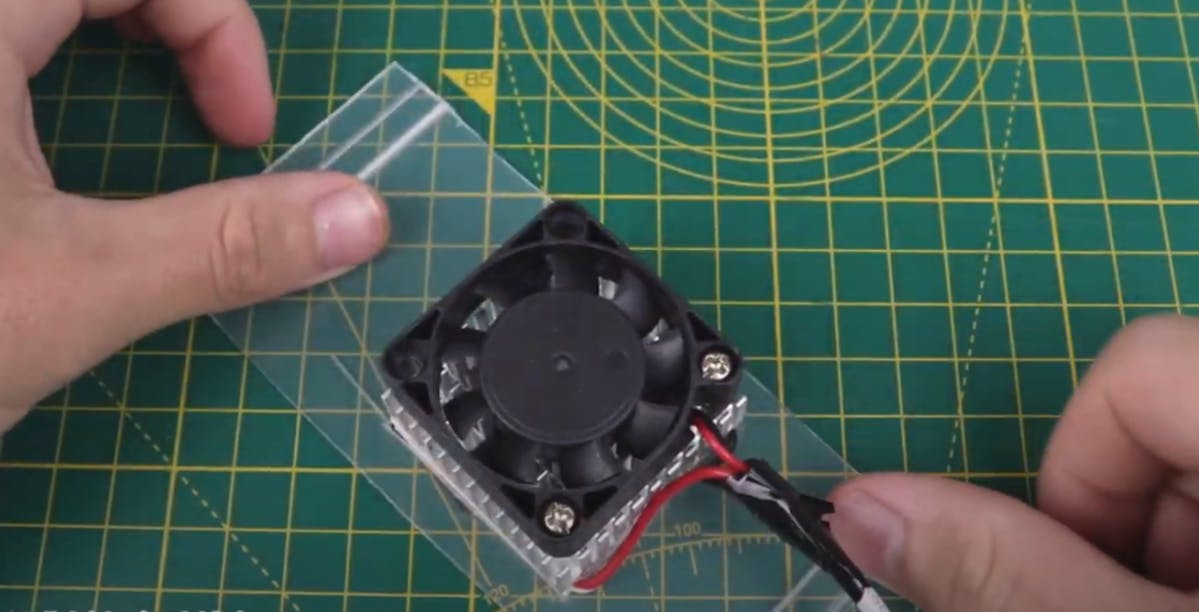 For this step, we will glue the device onto your phone, there are different ways through which you can achieve this, you can use a transparent phone case, measure the length and width of the devise and cut out that part, place the devices on the cut-out part and with the help of a glue gun you can glue the edges of the device to the phone case.
Or if you want your device to be able to fit into any phone irrespective of the model being used, you can cut out a huge rectangle of a phone case, then proceed to mark and cut out the part that will device located, place your device on the rectangle and glue the edges, now place the rectangle on your phone and mark the width of the phone on the rectangle, after doing this, use a hair drier and bend the marked area, make sure to bend it just enough to be able to slide your phone into it. This will act as a holder.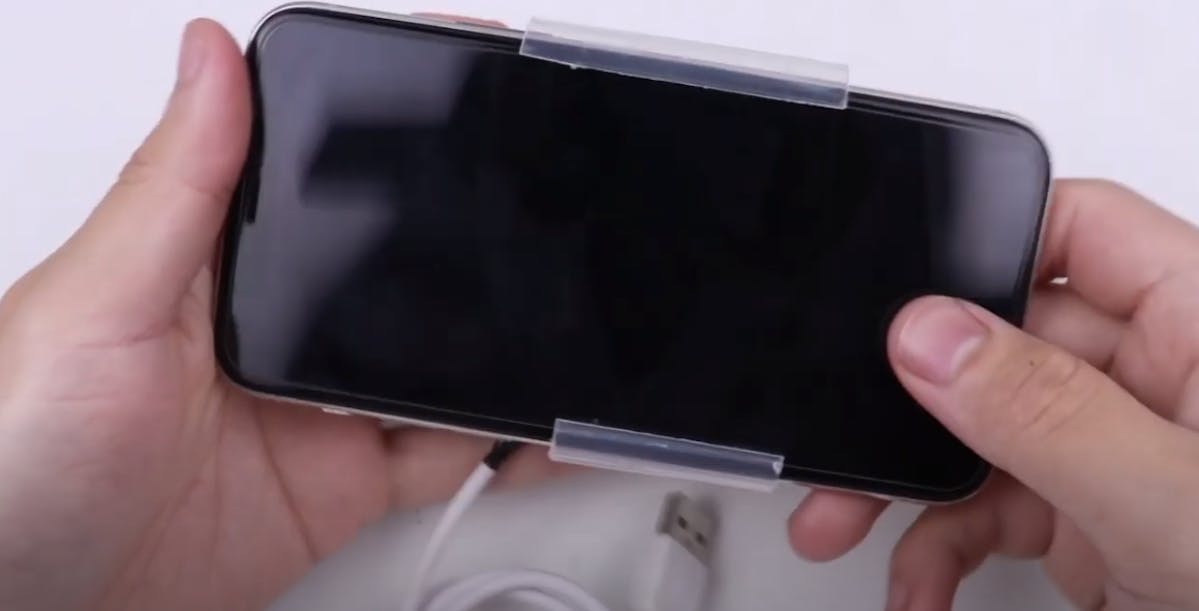 All Done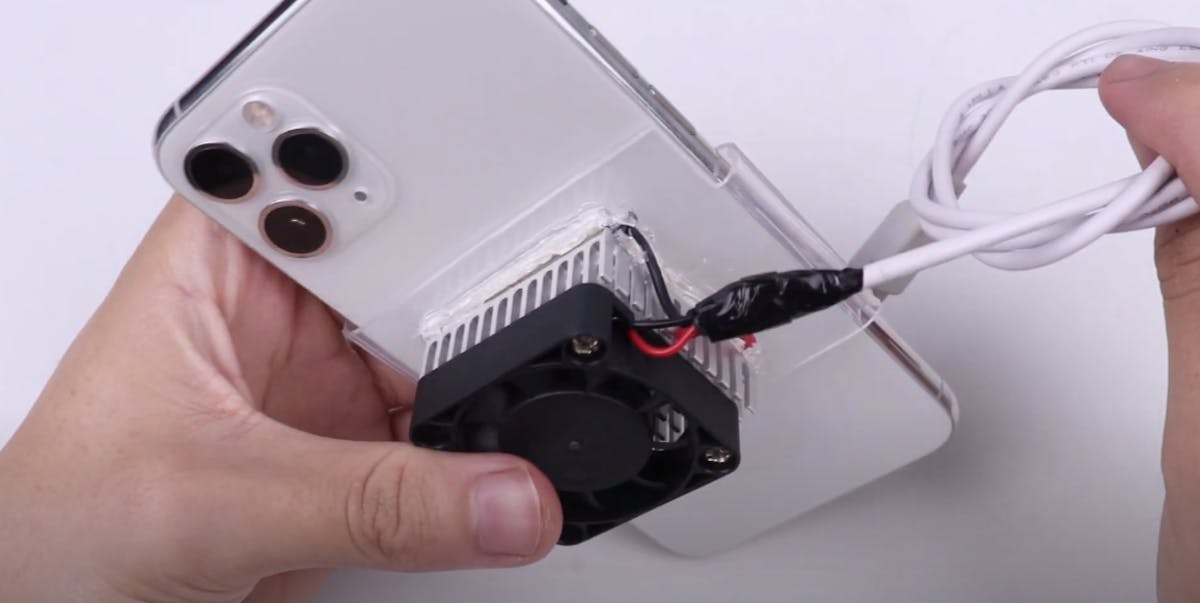 Plug the USB cable onto the power bank and your cooling system is ready! You can now play any game you want without worrying about your phone heating up.
Subscribe to our Newslatter
Sign up for free and be the first to get notified about new posts.