Are you a big fan of the Walking Dead? Or more specifically are you a fan of Negan Lucille? If yes, you are going to love this DIY project! Today we will be showing you how to make your very own Negan Lucille bat at home using very few materials in only four simple steps! Read more to find out how it is made.
Products needed for this DIY project:
1.      Baseball bat
2.      Paint
3.      Barbed wire
4.      Glue
5.      Drill
Let's get started with our DIY project!
Step 1:
First, if you have any markings on your baseball bat, take a sanding paper or sanding sponge and rub it against the marking. It's okay if it doesn't come off completely because it would be covered with paint in the next step.
Step 2:
Using a string hang the bat from an elevated surface so that it's easier to paint. Spray an even coat of brown spray paint throughout the whole bat and make sure that you don't leave any empty spaces. When it dries take it down so that we can start working on the details. Using some light brown and burnt Siena paint, gently add a few strokes so that it looks more natural. Make sure that the strokes are extremely light almost like you're dry brushing the bat. Leave this aside to dry when you are satisfied with the look of the bat.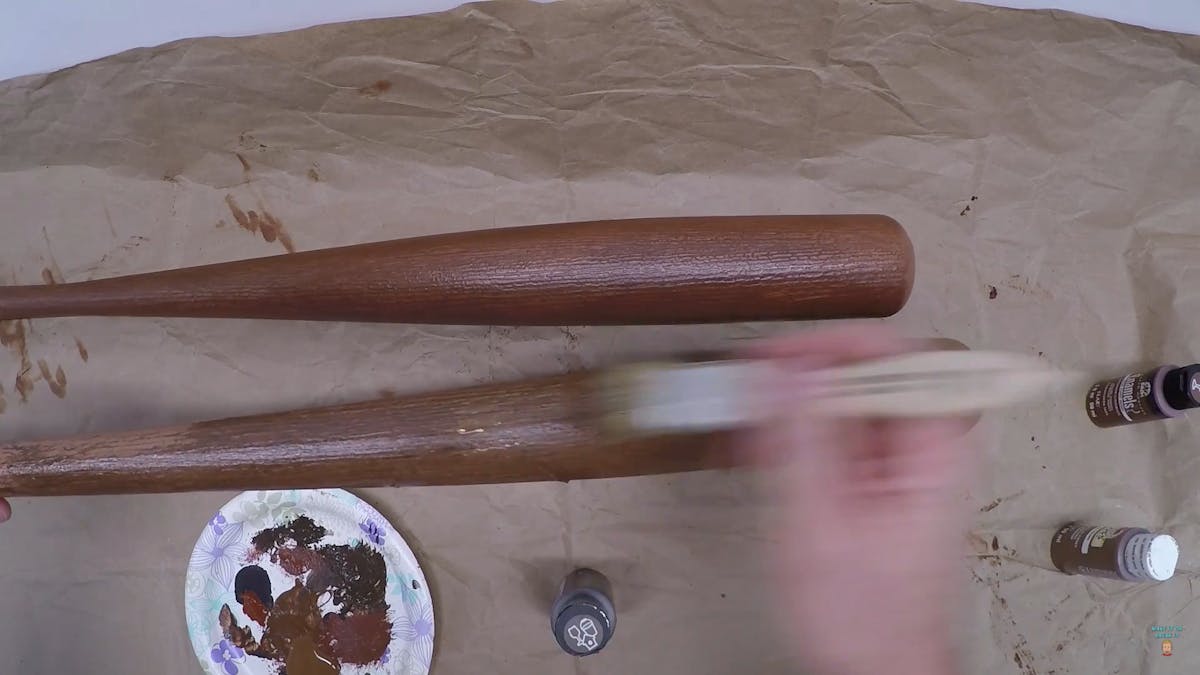 Step 3:
We all know that it isn't a Negan Lucille bat unless there's a signature large black circle on it. Using some black paint, neatly make a narrow oval about halfway through the bat to make it as close to the original as possible. Don't forget to finish the bat off with some clear coat spray to lock the paint in place and to avoid any chipping.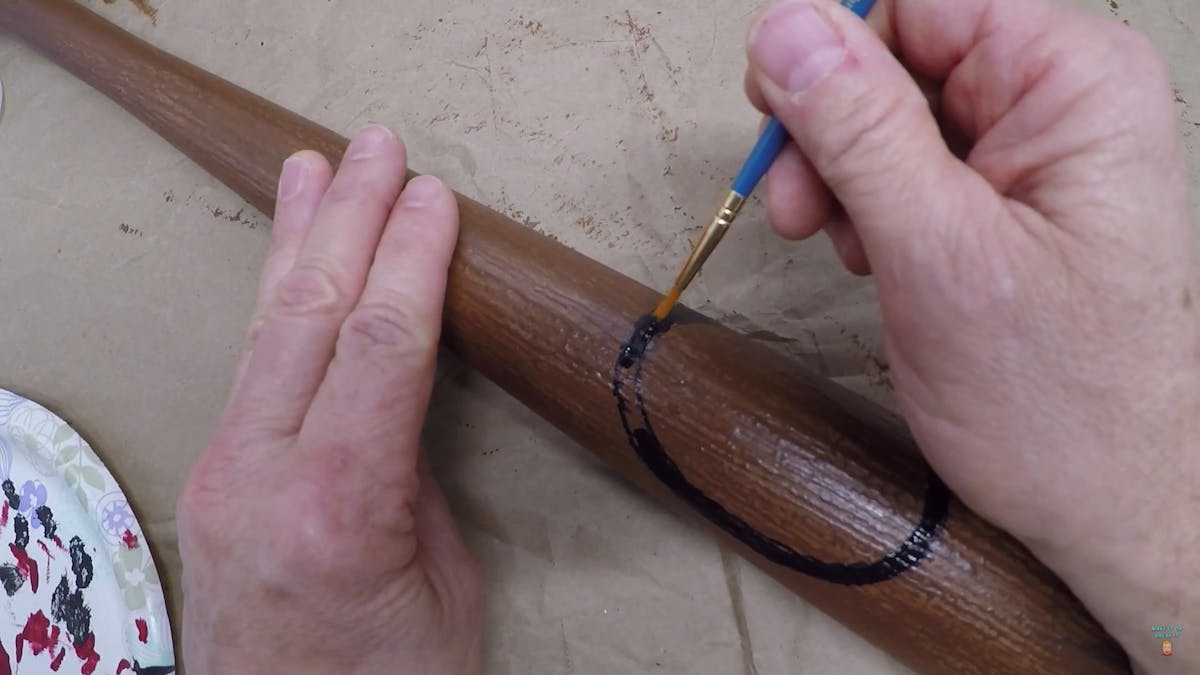 Step 4:
After the bat has dried completely, cut about two and a half meters of barbed wire to use for our project. Drill a hole at the top of the bat and insert one end of the barbed wire and start winding the rest of the wire down along the length of the bat. Drill another hole where the barbed wire ends and insert the other end into this hole. Put some hot glue over the two holes so that they're secured. Make sure to wind the barbed wire as tight as possible and leave an equal distance between all the turns. This barbed wire is not sharp so it won't cause any harm which is why it is perfect for this project.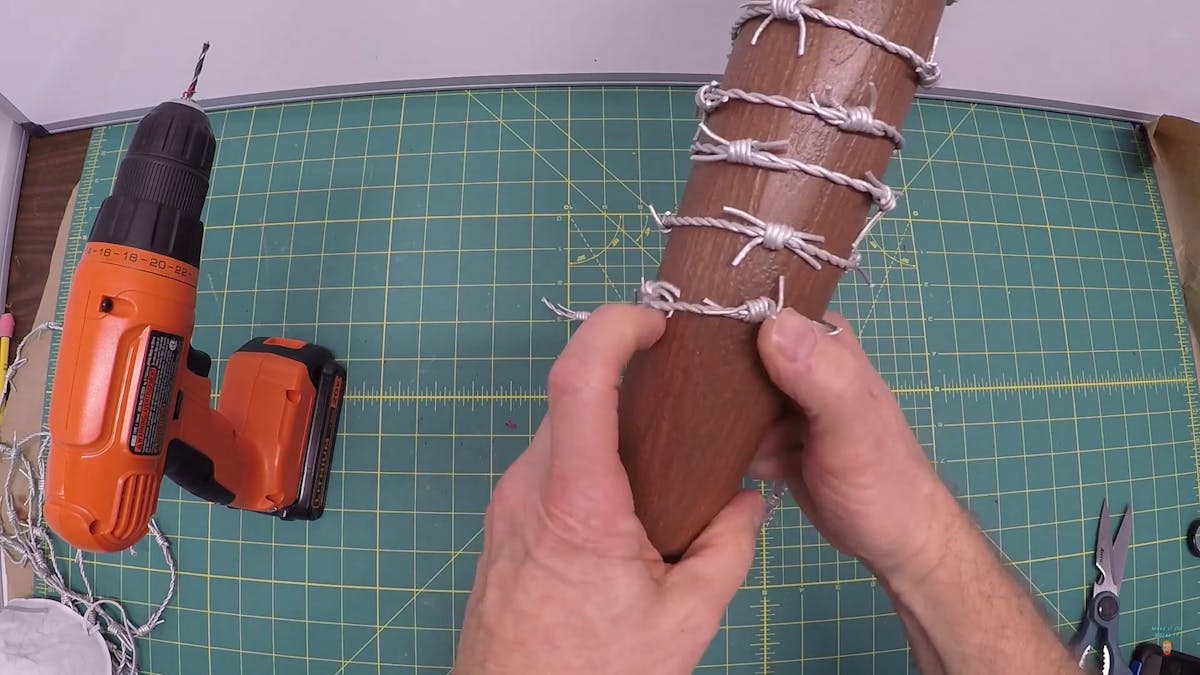 Your Negan Lucille bat is now complete! You can leave it like this or you could add some red paint to make it a bloody bat to add a nice touch to your already amazing bat. Show it off in front of your friends and family at your next cosplay convention or at your Halloween party. Enjoy your latest creation!
Subscribe to our Newslatter
Sign up for free and be the first to get notified about new posts.