Today we are going to learn how to make simple cutting boards. So without wasting any time let's get started.
I started by planing down some lumber that I already had, some teak and basswood. Basswood is soft to touch but it actually has really tight grains which makes it suitable for cutting boards.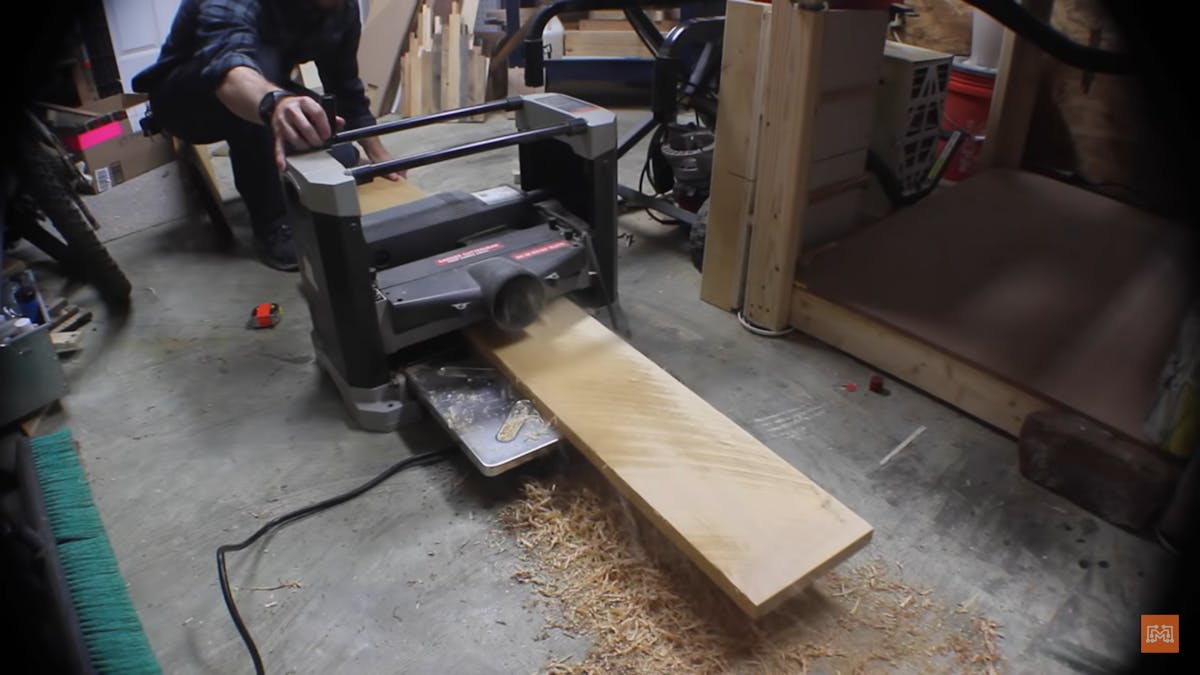 To make it easier to deal with you can set up a block on the mitre saw and cut down the linger planks into 18-inch sections. Each of these is going to get cut down into strips rather than pushing the entire board through the saw cutting them down was easier.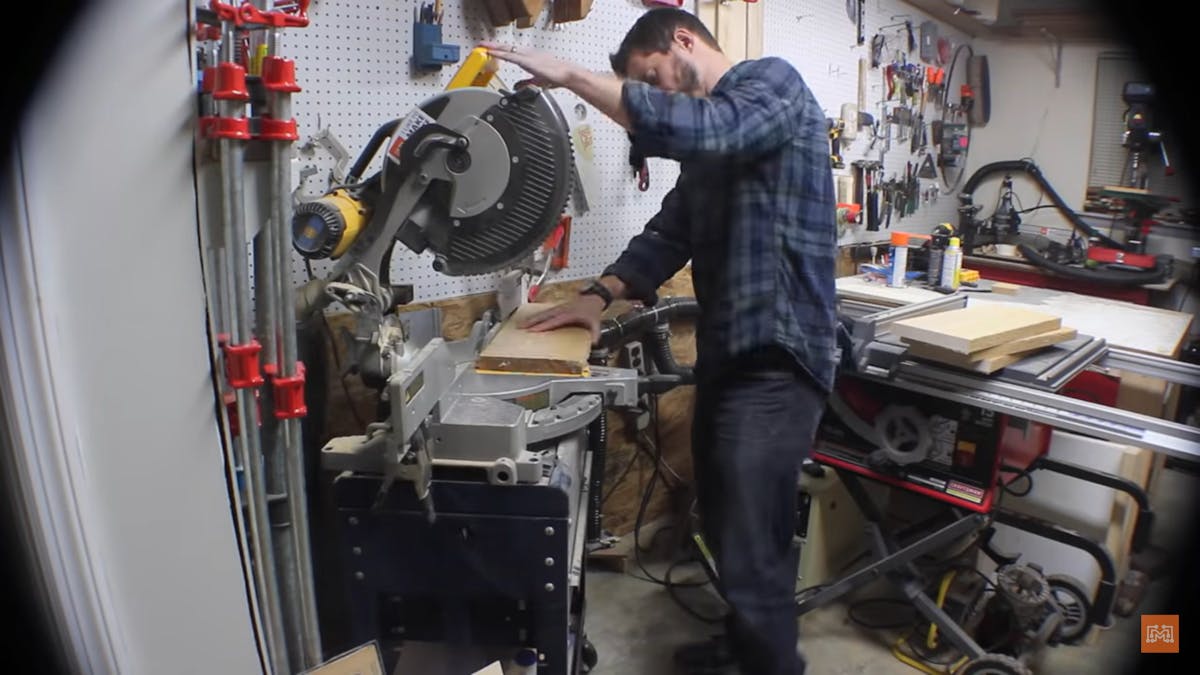 Now, go ahead and take each piece over to the jointer to make sure you have one nice flat face, this will be your guide when you cut them down to strips on the table saw. Here, I have set the position of the fence and cut 12 strips then moved the fence to cut 12 more and continued this process.
I took the basswood timbers and cut them down into sections and took them over to the jointer. I also ran them through the planer to clean up both sides of the wood.
After everything is cut, organize it by size and go ahead and make a kit for each one of the cutting boards.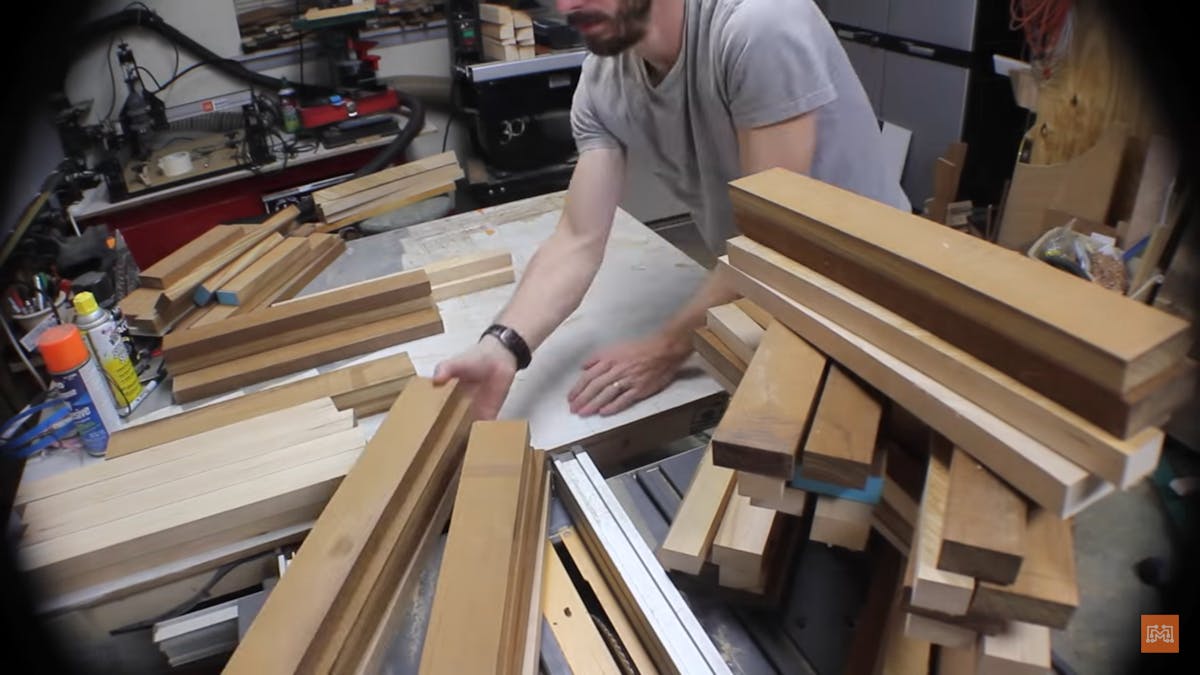 It's time for glueing them up. Make sure you cover the entire surface of each and every piece, tighten them down using clamps. Scrap any excess glue and run it through the planer. And continue this process with the other planks.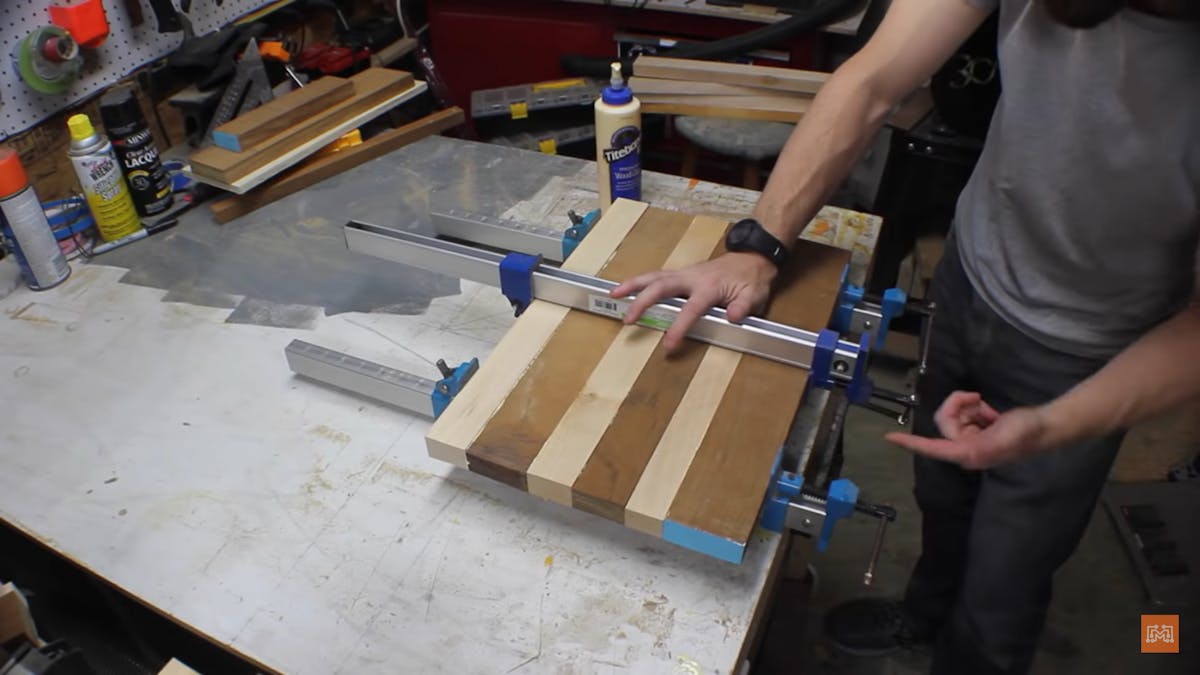 Now, simply mark where you want the hole on the cutting board to be, clamp it down to a drill press and cut through your hole. Use a round over bit to smooth out the edges and sand it down.
And now finally to finish it off using some 100% tung oil, evenly coat it all over the finished board, make sure you cover every part and let plenty of the oil be soaked in.
In about 24 hours you can add a second coat and it is ready to be used!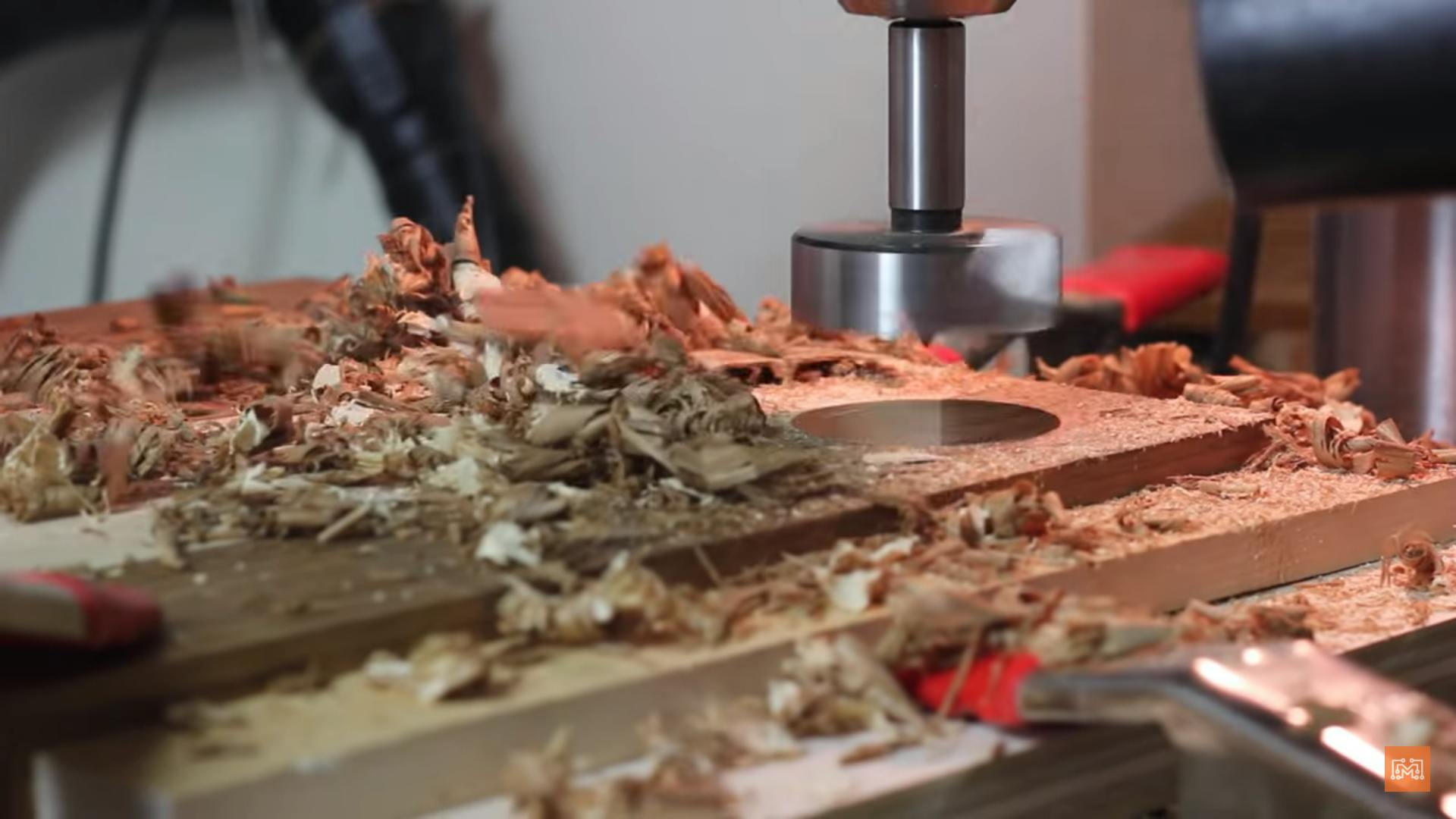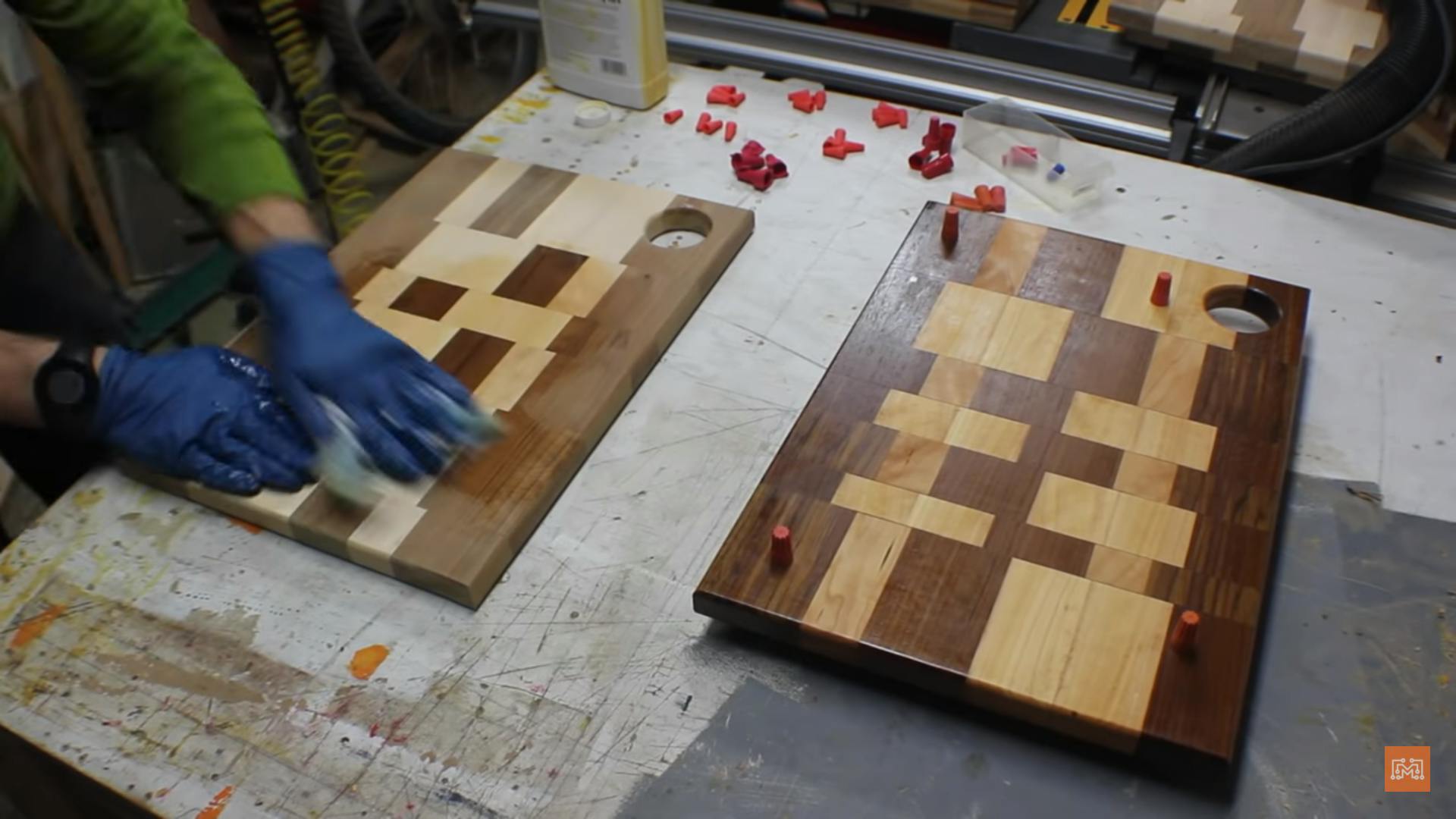 Subscribe to our Newslatter
Sign up for free and be the first to get notified about new posts.