Today we're going to build a bedside table with a built-in night light. We'll start this project by making the shelves first, and I decided to make them out of some reclaimed barn wood that I had laying around but of course, you can use whatever is convenient for you. I figured out the width of the shelf I wanted and altered the wood accordingly. A lot of section of this wood was either cracked or rotten so I had to work around a bit and I gave everything a quick sanding to get rid of any dirt and exposed saw marks.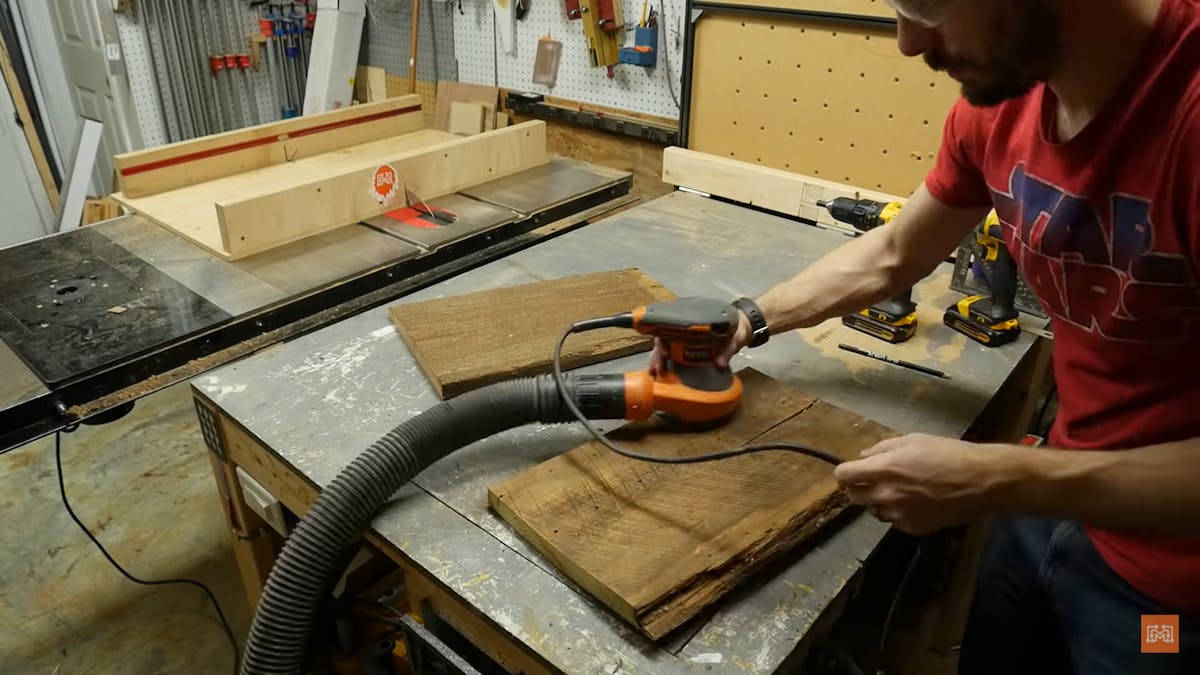 Next, I used some tung oil finish which is a combination of tung oil and polyurethane mixed, it gives an amazing finish if you do a couple of coats. So I applied two coats on the top and front of both of these pieces of wood.
Whit these pieces were drying I moved forward to the metalwork. I used 1-inch metal tubing for the frame and used a speed square to draw the angles and then cut them with a cut-off saw. I cleaned up all the cut edges from all the different pieces using a flat disc on a range grinder. Next, use some welding magnets to hold the pieces in place while you the pieces together. Then I made a duplicate shelf for the other side of the shelf. I also made some other tiny pieces and tabs to later help in assembling everything.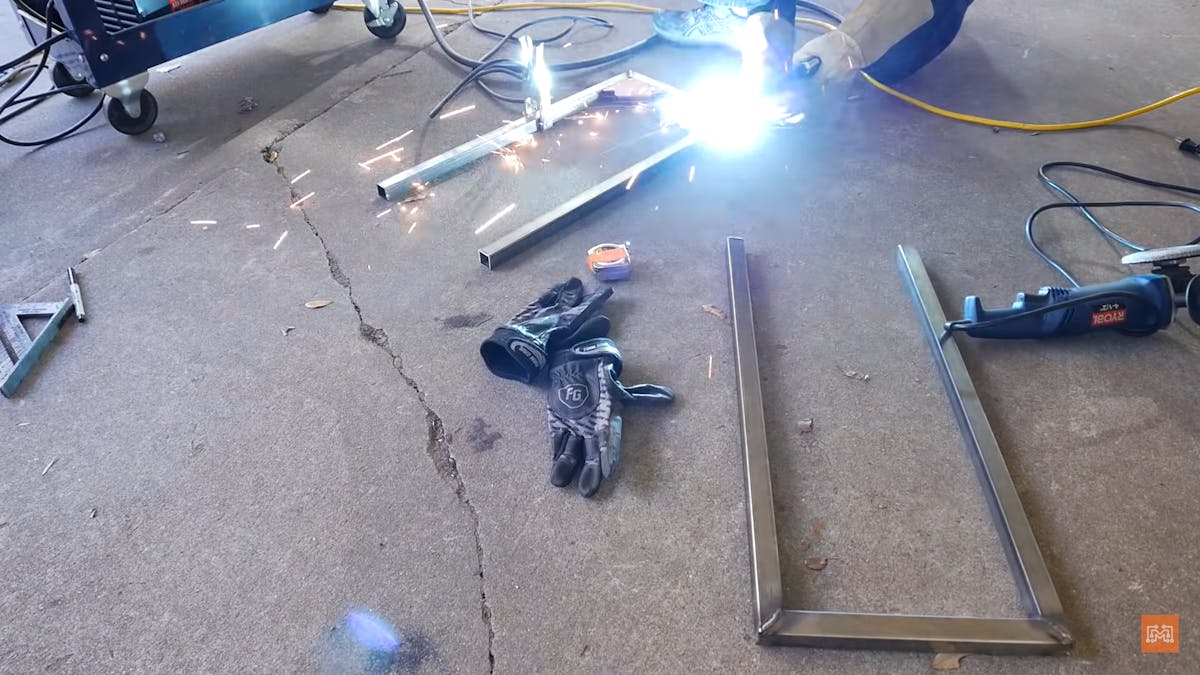 Now, I measured 6 inches from the bottom of each of the legs and pushed in the pieces for the bottom shelf, grounded them down just like all the other angles. I connected the two frames with pieces on the backside, again with the help of more magnets I welded everything together, next I added some tabs to hold the shelves. Now, drill a hole in each of these tabs and use a stripping disc to clean off and even out everything.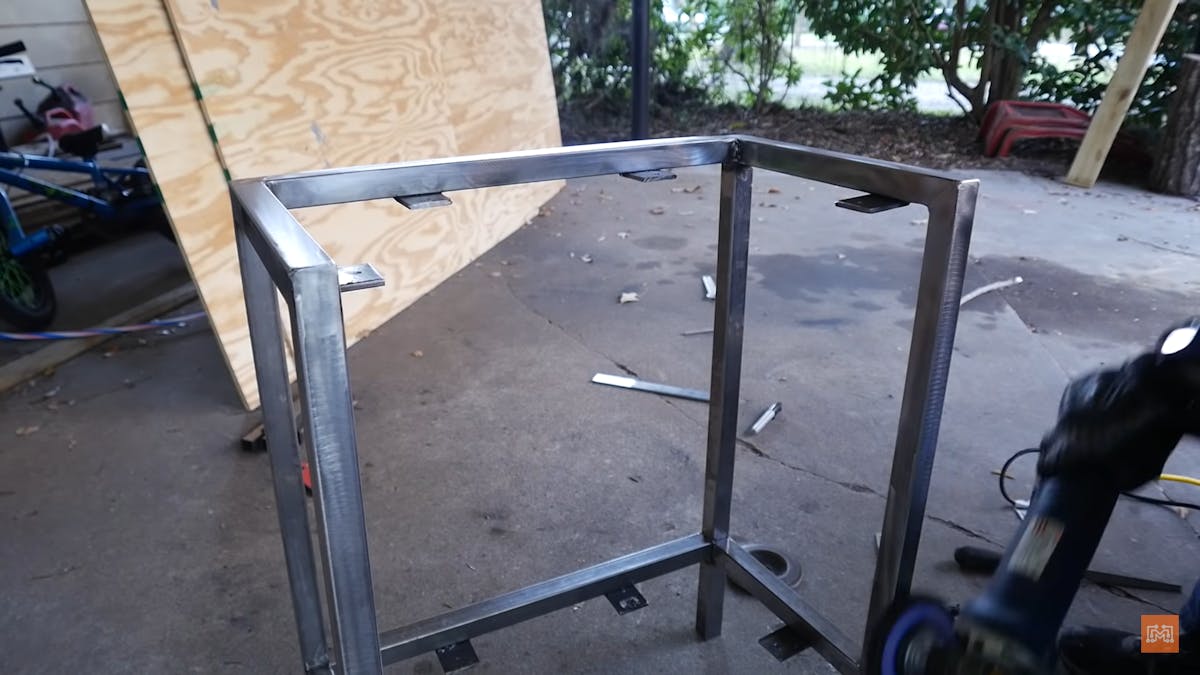 I went over the whole thing with a couple of coats of spray poly. Once everything is dried, it is now time to set the shelves in place and screw some wood screws through the brackets that we made earlier this will help in holding everything in place firmly.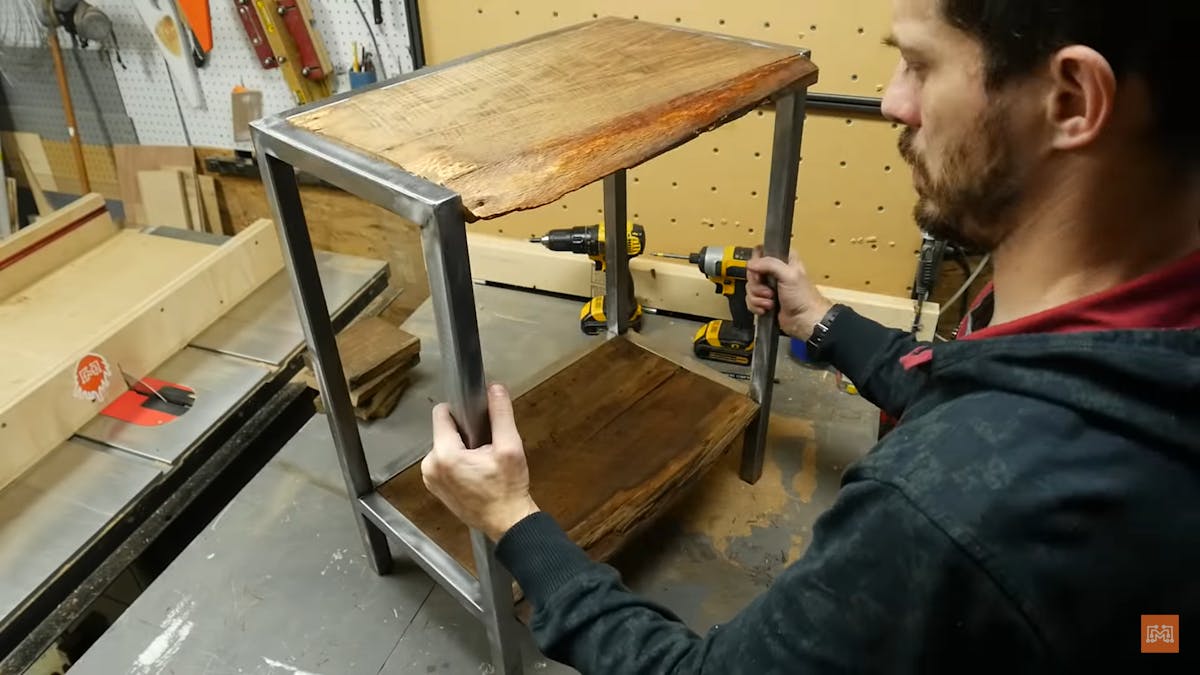 Now for adding the night light, I cut a short strip of LEDs, they have an adhesive back so they stuck very easily to the top of the shelf. To hide the wiring on the back of the frame just use some hot glue.
And our bedside table with built-in LED lights is ready, no more bumping into the dark when you wake up in the middle of the night.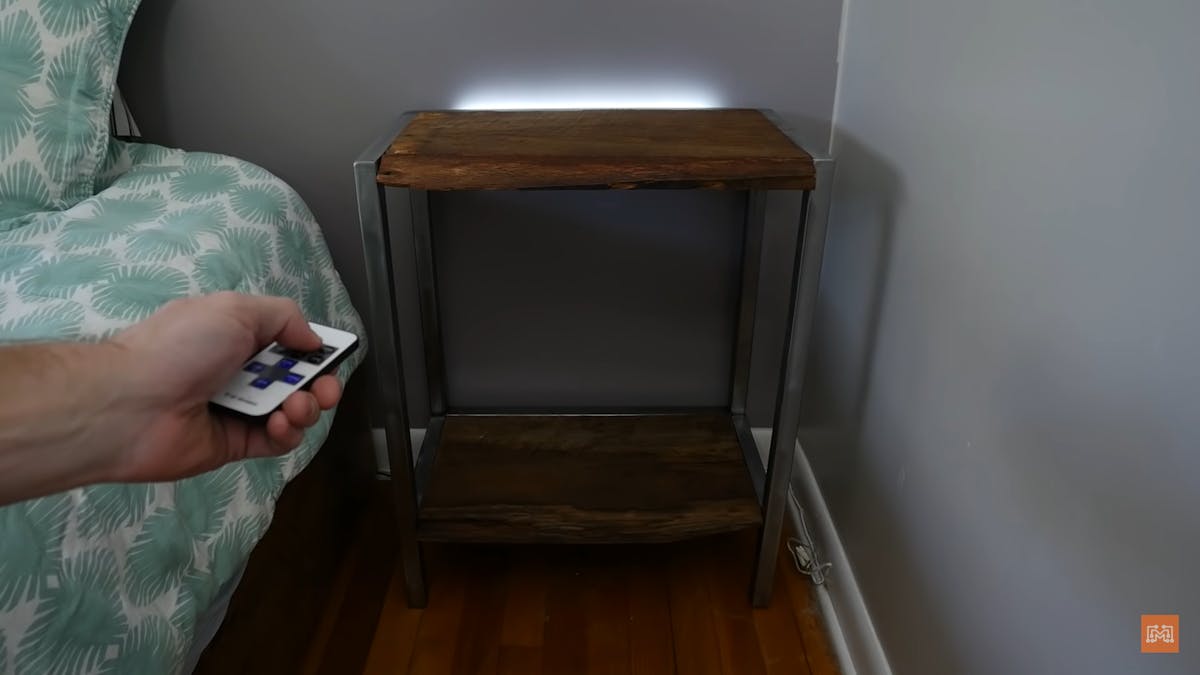 Subscribe to our Newslatter
Sign up for free and be the first to get notified about new posts.