Things you need:
Skil circular saw
Dewalt 20v drill driver combo
Evolution miter saw
Orbital Sander
Jigsaw
Speed square
Quikclot clotting sponge
First aid kit
Respirator
Filters
Eye protection
Ear protection
Procedure:
Today we're going to learn how to make a quick and easy outdoor storage bench, this project will not only add an extra sitting area around your backyard but also provide tons of storage for miscellaneous outdoor items. This project is really easy, doesn't require many tools, and uses dimensional lumber from the hardware store.
So, what are you waiting for?
Put on your DIY shoes and let's set started!
To make this project more durable. strong and last quite a while outdoors, we're going to use pressure-treated lumber. We will start by cutting down all the 2x4s to their final length to make a couple of frames, one frame will go on the top while the other one will go on the bottom. Put these frames together by using some butt joints and decking screws, these screws consist of an outer coating that will prevent them from getting rusty and will last longer.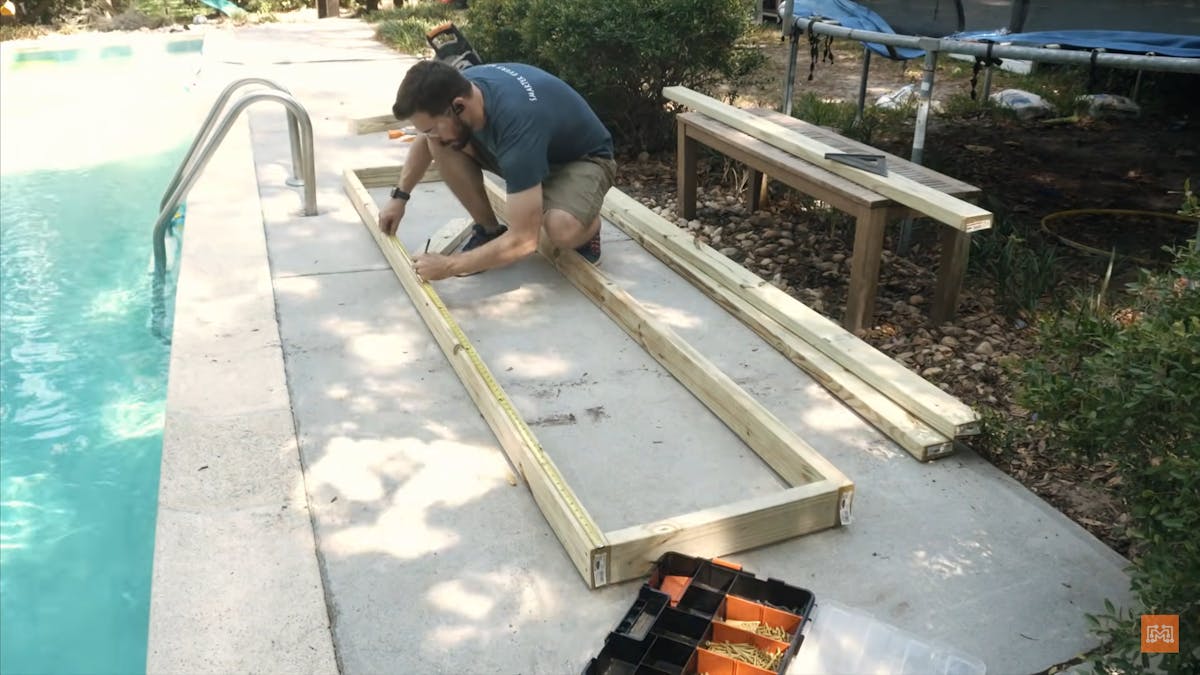 This bench is going to be 10 feet long and so I decided to add one support across the centre. Now cut down some more 2x4s to use as uprights to connect the two frames from the top to bottom. Next, put the legs on the ground, right up in the corner and drive in screws from all three sides to make sure all of these are tied up really firmly. With all the uprights connected, stand it up on its end and lay the top frame down, connect the top of the uprights to the bottom of the top frame.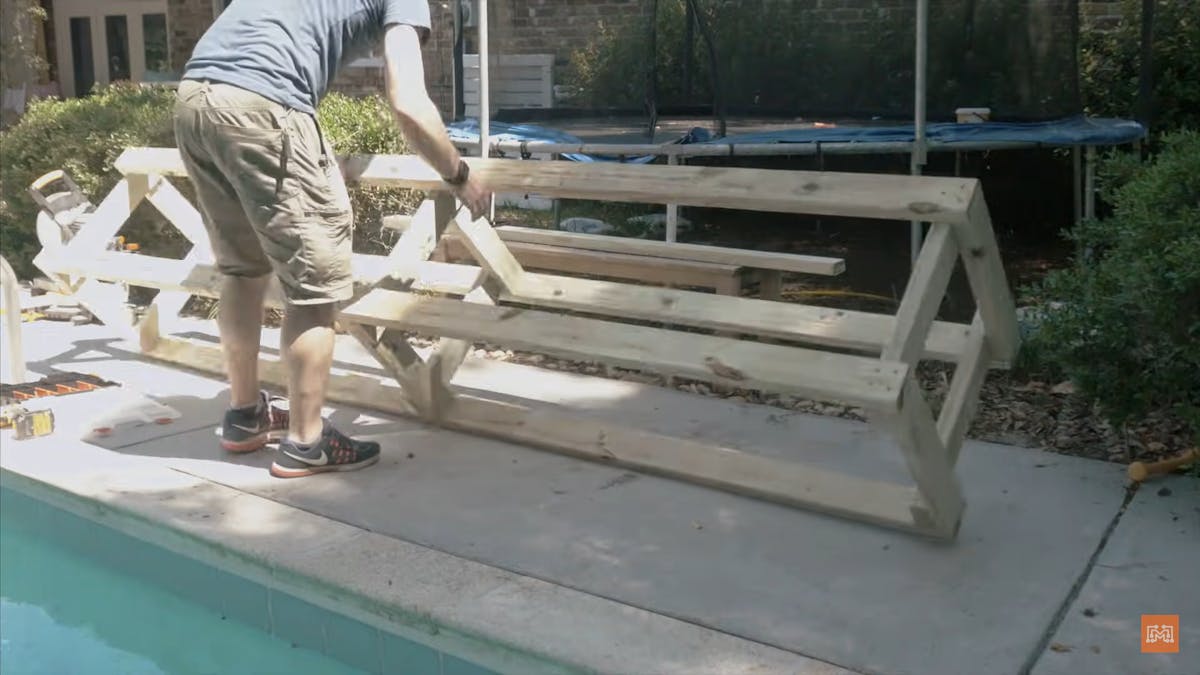 I cut down some extra pieces of 1x4s and used these pieces to cover the ends. This was pretty easy and done by using some screws and spacers. Put one screw in, then place a spacer right in the middle, then screw the middle piece and work your way up to the other end. Follow the same procedure for the front, back and the other end.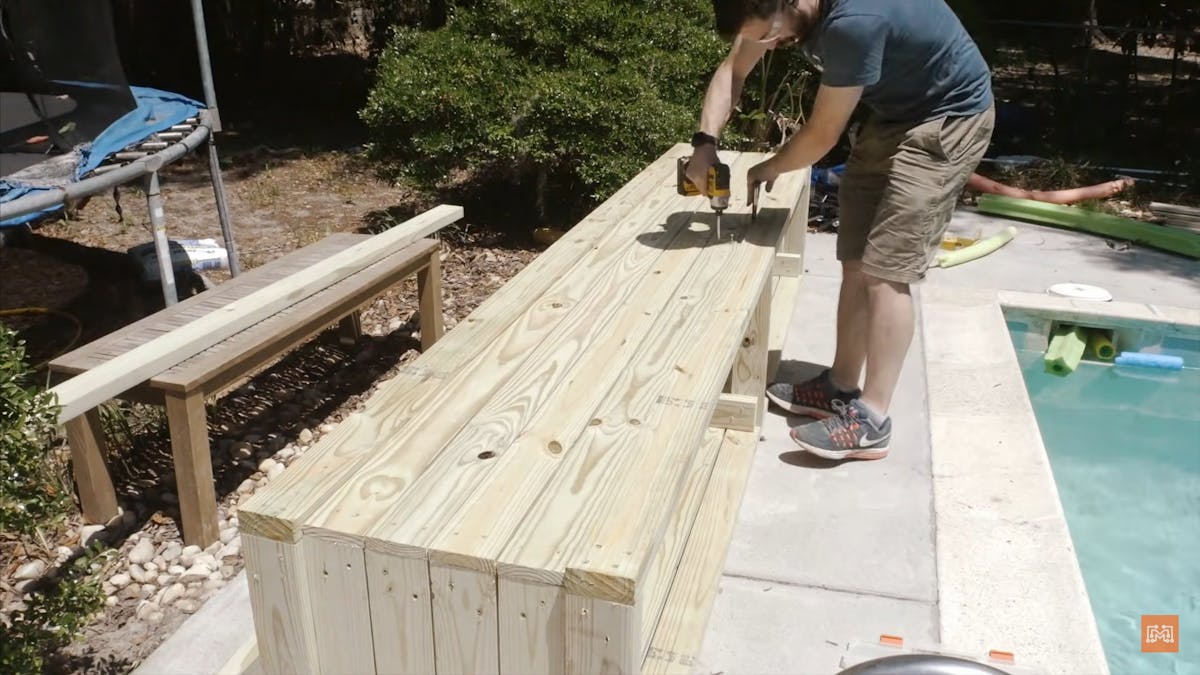 After the structure was entirely wrapped in 1x4s, it is time to lay out some decking boards across the top. Lay them back in place, matching them up with their off-cut and use 2x4s to span all 4 pieces. Clean up the ends with a circular saw for a smooth finish. To close the bottom of the bench, I used some wire mesh that I got from a hardware store.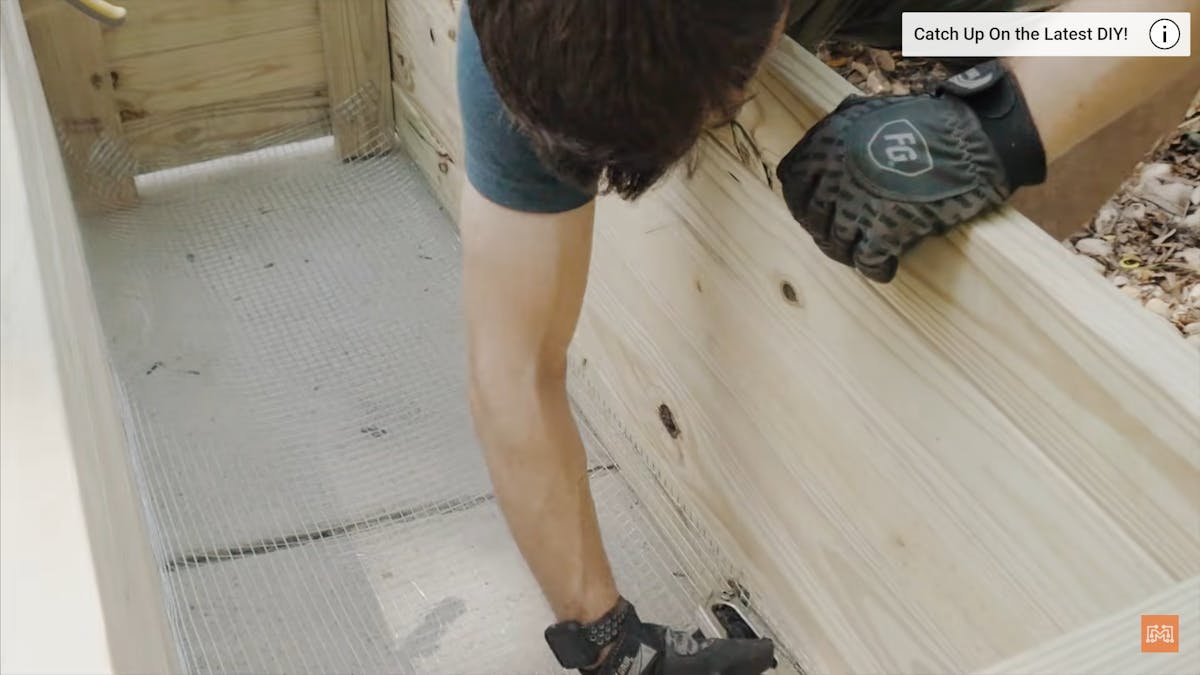 The last and final step was to add some hinges, screw them right on the inside and then onto the back of the box. To make it easier to open, I marked an area out and cut it with a jigsaw to make a handle. And finally, our outdoor storage bench was ready for use!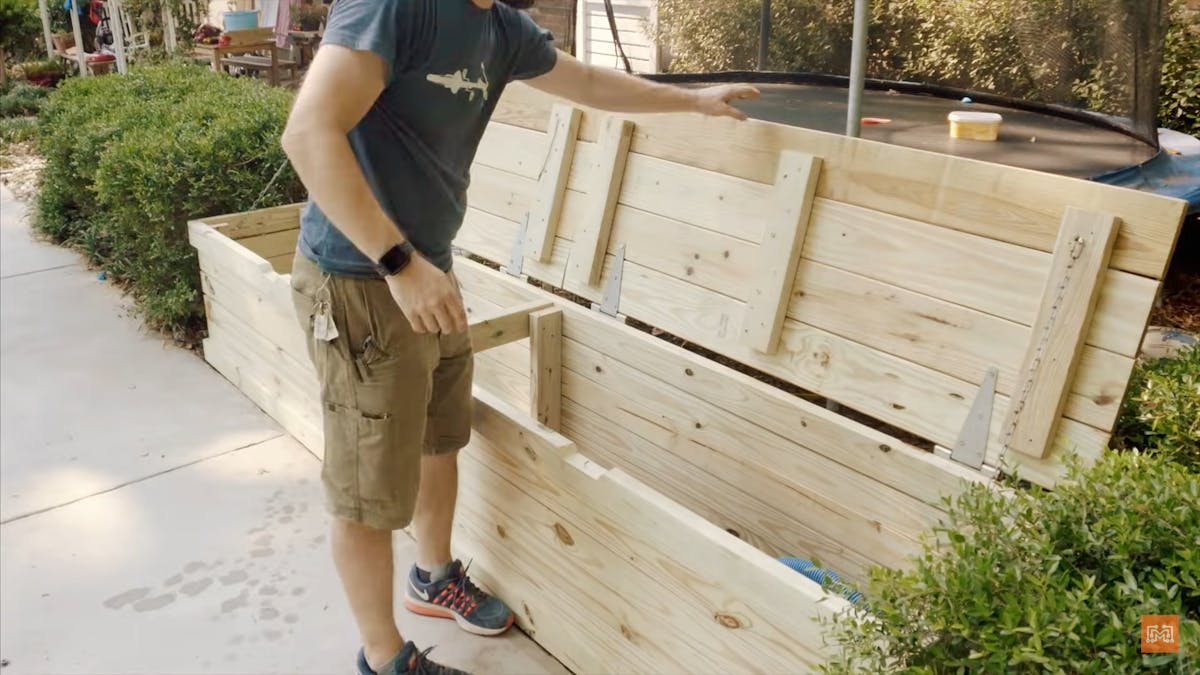 Subscribe to our Newslatter
Sign up for free and be the first to get notified about new posts.