Do you ever feel the need to practice some tennis or do are you just in a mood to play but there's no one else to play with? This DIY shows you how to make a tennis trainer so that you can play all by yourself too! Not only is it super affordable but it can also be made with five easy steps. Read more to find out how it's made.
Products needed for this DIY project:
1.      1/8th inch bungee cord
2.      2.5-pound weight
3.      Tennis ball
4.      Screw eyes
5.      Cable tie
6.      Barrel swivel
7.      Drill
8.      Screws
9.    Plywood
10.   PVC cap
11.   Dowel
Let's get started with this DIY project!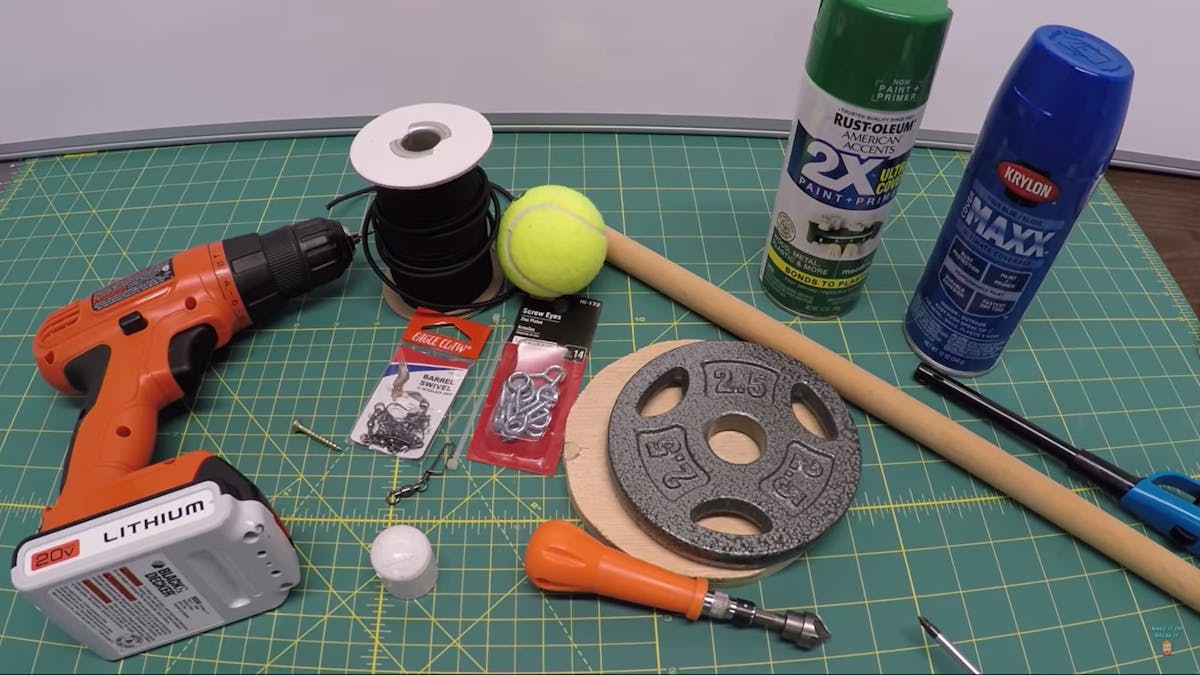 Step 1:
First, you need to insert the dowel into the PVC cap and cut the rest. Drill a hole through the center of the cap and dowel. Once this is done insert a screw eye through the hole that you just made. Make sure that the screw eye has been fitted properly because we are going to be roping the bungee cord through it in one of the later steps.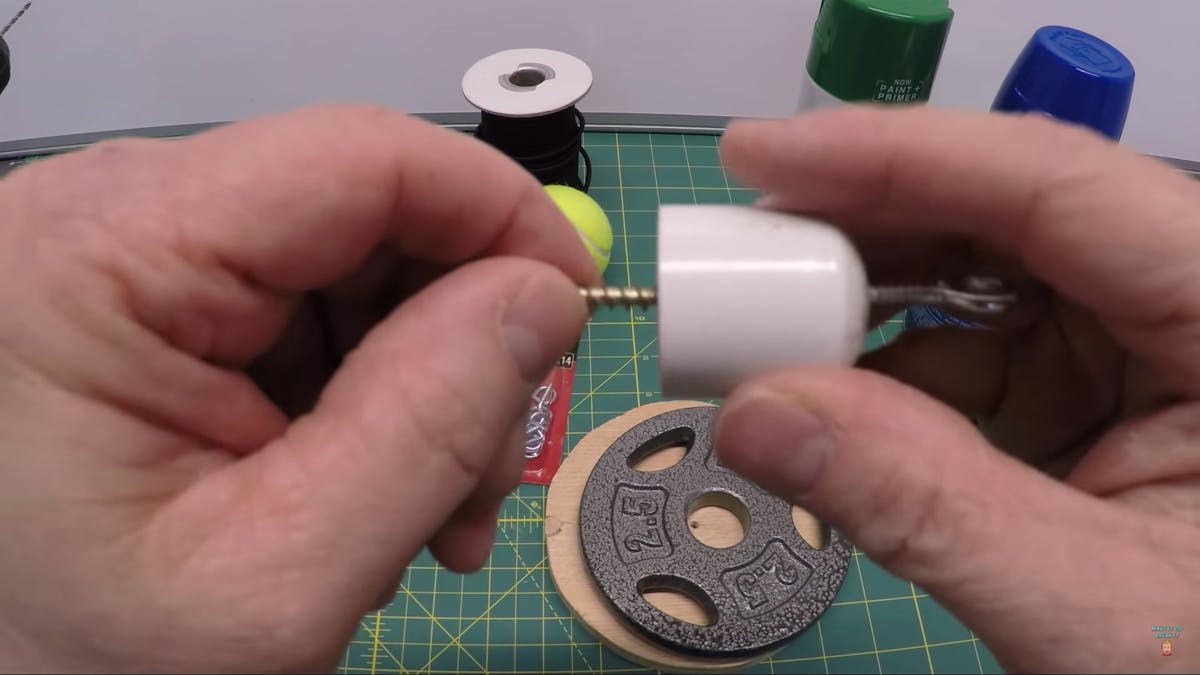 Step 2:
Cut your plywood to any shape so that it's just a little bigger than your 2.5-pound weight. After this, drill a hole through the center of this plywood and screw it properly to the PVC cap and dowel using a drill. Use some wood glue to secure all the parts in place.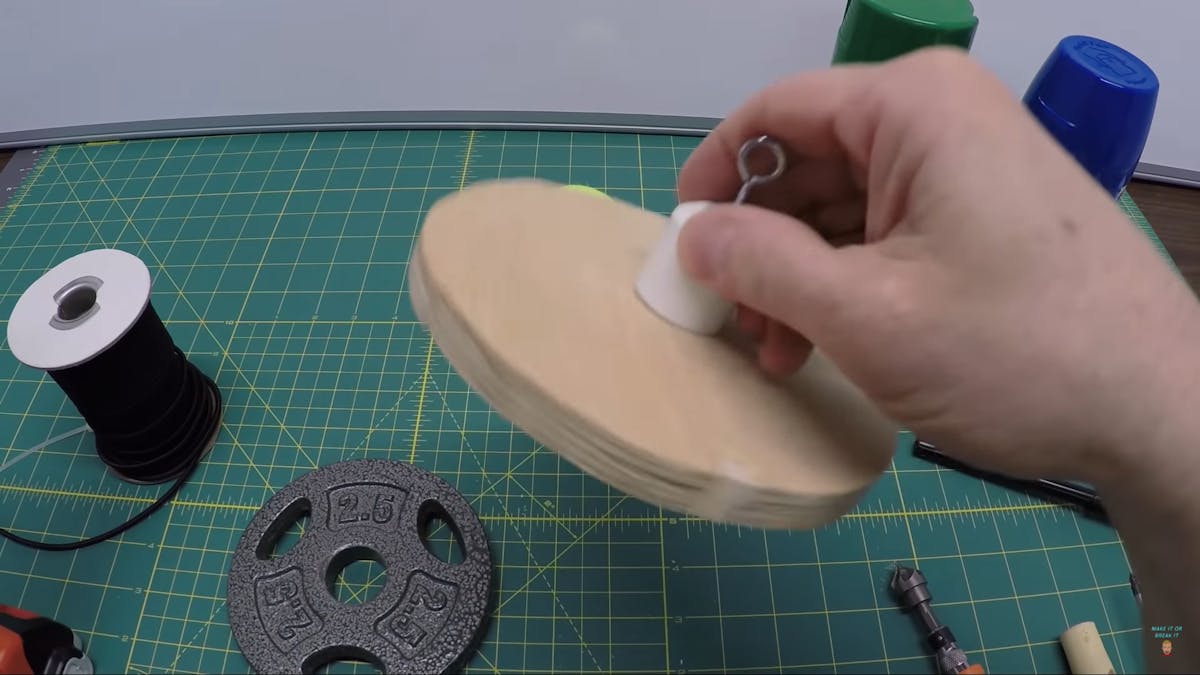 Step 3:
Secure the 2.5-pound weight on the plywood. Attach a barrel swivel to the screw eye that we had inserted into the PVC cap and dowel earlier. And finally, rope the bungee cord through this and tie it in place. Make sure to double or even triple tie it so that it's secure and won't fall out at a later stage.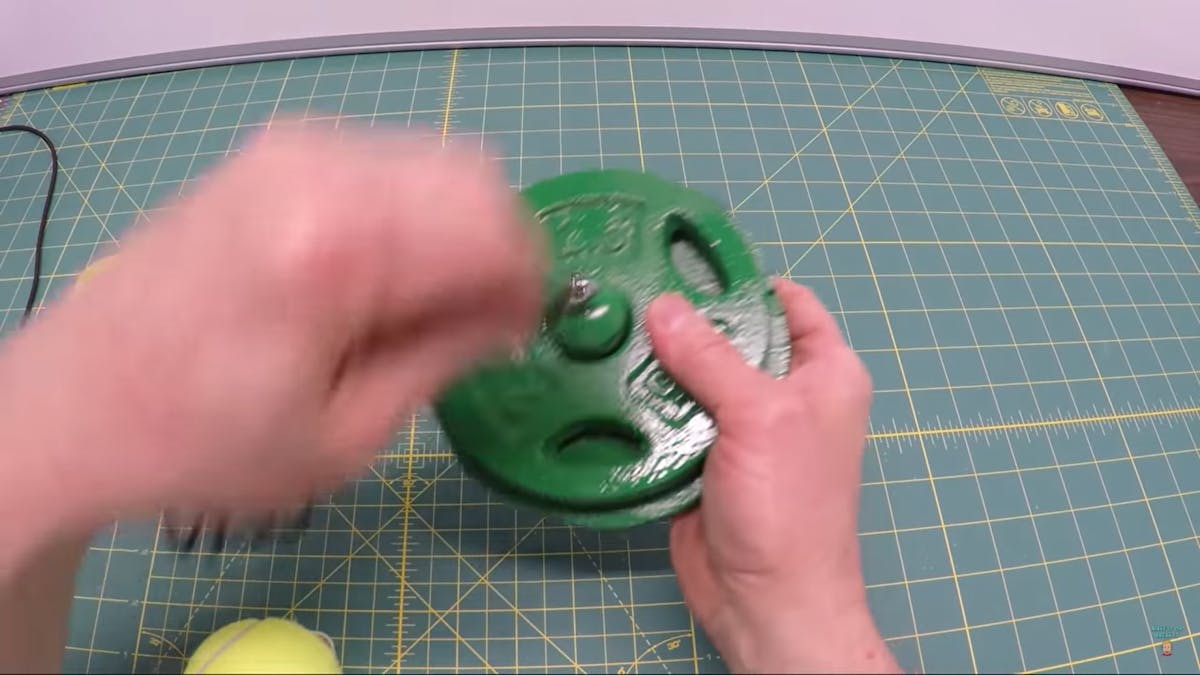 Step 4:
Make two holes about a centimeter apart on the tennis ball using a sharp tool. Rope the cable tie through these two holes and secure it. You can even use some glue to make sure that everything is fitted perfectly.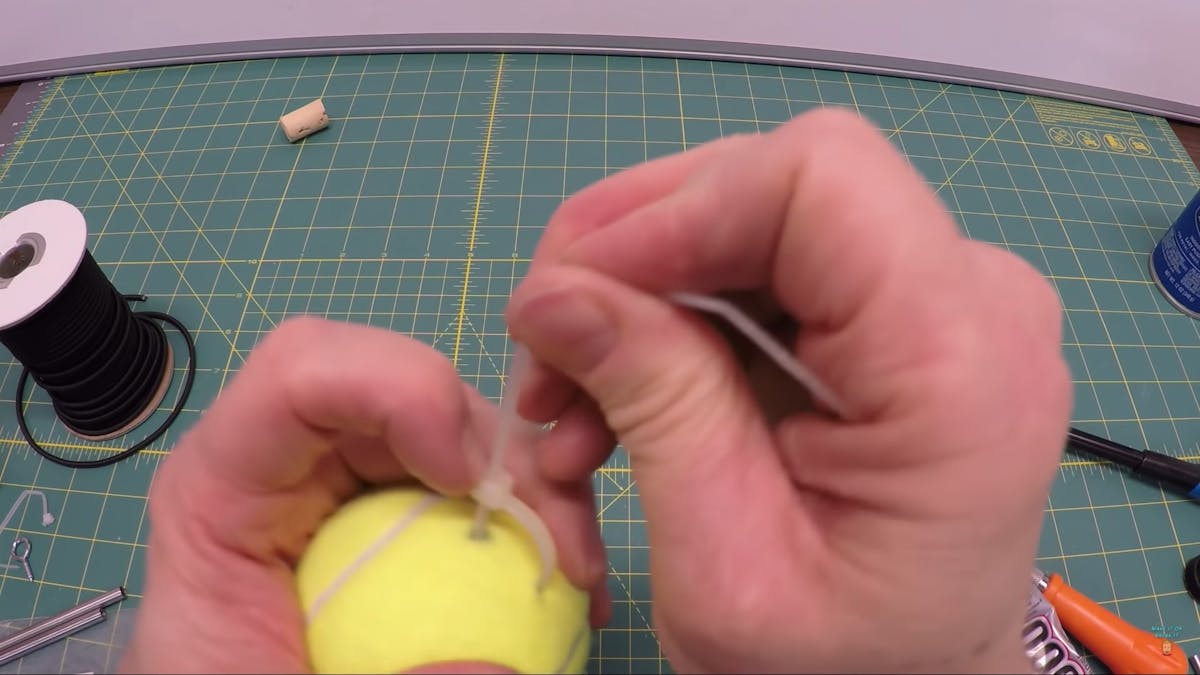 Step 5:
Cut the bungee rope so that it's 15 feet long and rope the other end through the cable tie that we inserted through the tennis ball.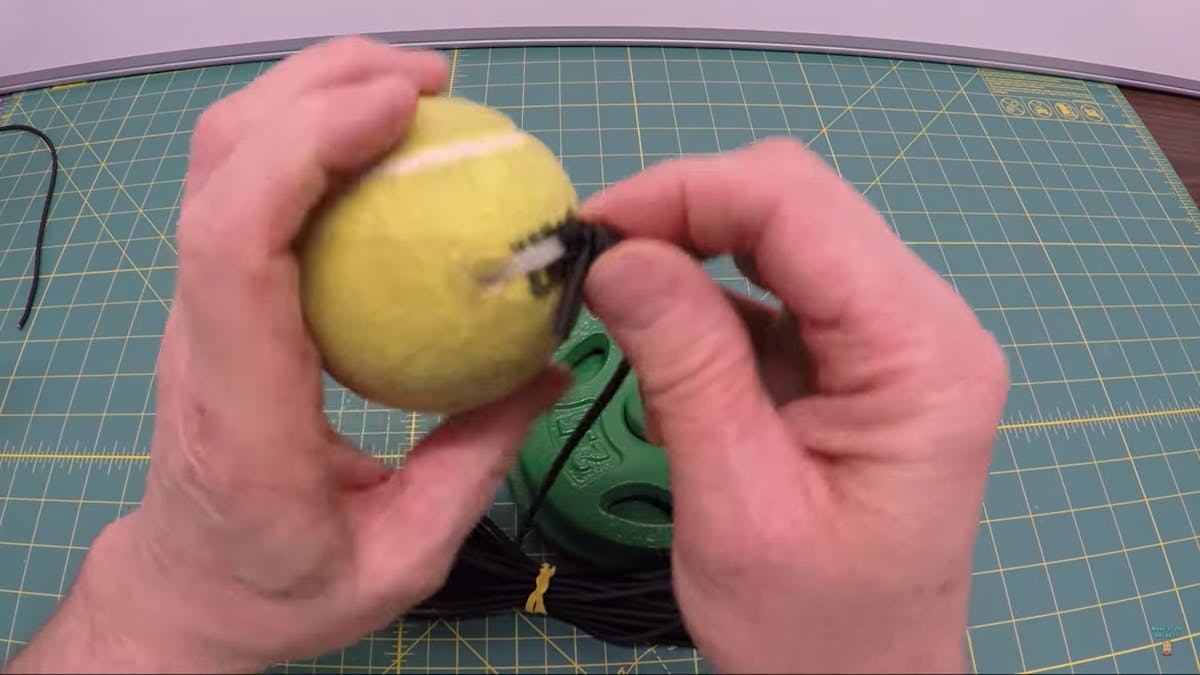 Your tennis trainer is now complete! Go to the court and practice all you want using this new device! You can even customize it by painting it any color you want. Have fun with your latest creation!
Subscribe to our Newslatter
Sign up for free and be the first to get notified about new posts.